Homemade Iced Tea Recipes that are so refreshing you will be making them all summer.
This collection of refreshing cold tea beverages is perfect for tea lovers like you and me. For more Afternoon tea recipes and ideas try these.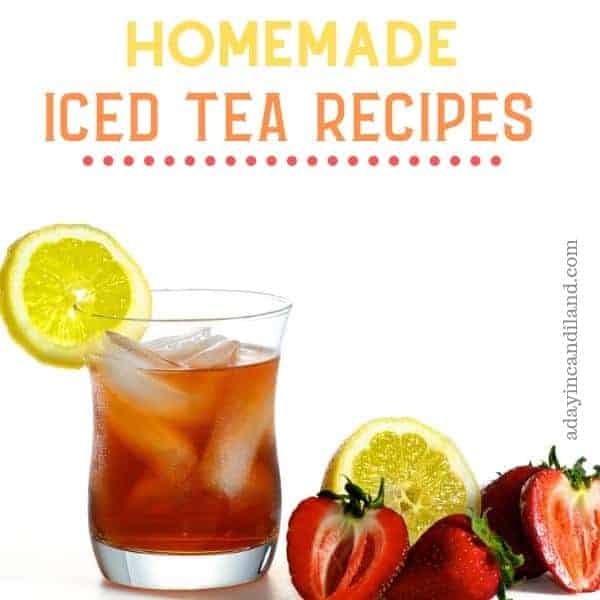 Homemade Iced Tea Recipes
Homemade Iced Tea Recipes
Iced Tea Dispensers and Containers
Iced Tea recipes and beverages especially during the hot summer months, will be a welcome reprieve from the hot weather.

Iced Tea is a refreshing and great way to keep you hydrated this summer. There are so many ways to drink tea. Either Hot or Cold, Latte, Smoothie, and even prepared in desserts. You can make it unsweetened or sweet tea.

You can create Tea from dried and fresh herbs or from a storebought teabag and add your own ingredients. Whatever way you like your tea, there is no one way that fits all.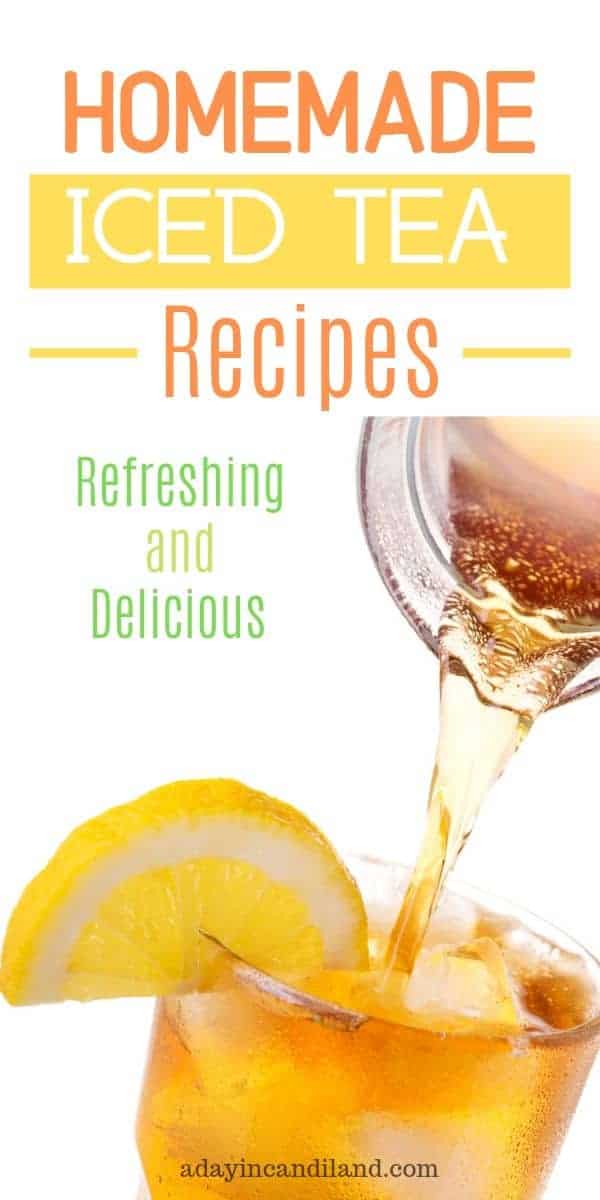 *This post may contain affiliate links. If you make a purchase, I get a small commission. Please see my disclosure policy for details
You Can Grow Your Own Herbs for Iced Tea
If you like to garden and grow herbs you can make some delicious and healthy Iced Tea or Hot Tea. There are so many different herbs to grow for tea. Some of my favorites are Mint and there are several varieties, lemongrass, lavender, chamomile, ginger, jasmine, lemon balm.

They not only taste delicious but they can have some soothing benefits. Ginger calms your stomach and chamomile relaxes you.

There is nothing better than growing your own herbs and citrus to make Homemade Tea.
More Tea Recipes and Gifts
Summer Recipes to Keep You Cool