5 top herbs for fresh baked foods are easy to find or grow to create a fresh new taste in your baking recipes.
There is just something about using herbs in baking and cooking by adding a few fresh or dried herbs to your baked treats. This is one of the tips in the kitchen that I like to include when creating recipes.
You can start your own small or large herb garden, with just a few pots that you can go and pick from.


*This post may contain affiliate links. If you make a purchase, I get a small commission. Please see my disclosure policy for details
5 Top Herbs for Fresh Baked Foods
Herbs come in several forms, fresh, dried and pure oil. The most potent is pure essential oils, then dried and then fresh. I like fresh and pure oils the best. When using fresh, you can see it in the finished product, where the oils you can't, so that would be your preference.
One of the top herbs for baking to use is Mint. There are so many varieties also. You can get chocolate mint, lemon mint, peppermint, and the list goes on. I like to use this in tea and garnish on my desserts.
The next is Lavender. This is one of my favorites. It is so pretty. There are also many varieties of lavender. Some are culinary grade and some are not. So check your labels. I know I have planned to make lots of recipes with Lavender and it's also great to grow in pots. We have a lavender festival every June here in Southern California and I love to attend and eat all the wonderful desserts they make.
Next Try Rosemary. This can be for savory baking or add it with citrus for a delightful flavor. Muffins would be great with some fresh rosemary added.
Basil is usually used in cooking, but on occasion, it can be used with muffins or desserts. It can be wonderfully paired with blueberries. I also used some in my Basil Lime Smoothie.
Fennel or Anise can also be wonderful in small amounts in cupcakes, ice cream, breads or muffins. I can't stress enough to use in "Moderation."
How To Enhance Flavors in Your Baked Foods with These Top Herbs
Using herb ingredients in your baking will add some additional flavors that will make your foods pop and explode with natural scents and make your tastebuds dance.
That may sound a little dramatic, but when you bake you want to add a little something to make your desserts or breads stand out from the crowd.
Herbs will do that for you. Especially in fresh herbs. Fresh herbs hit all 5 senses and that is what you want in cooking and baking.
Sight – Colors of the herbs will stand out
Taste – You will be able to Taste fresh herbs and distinguish them from the other ingredients.
Smell – You should be able to smell the herbs. Don't use so much that they overpower your muffins, but just enough to know what it is.
Texture – You can probably feel the fresh herbs when you are tasting them.
Sound – Well I guess it doesn't hit this one, but the benefits of using herbs in baking are definitely there.
How to Choose Your Herbs for Baking
One of the great things about baking and cooking is using ingredients that you can either grow, get at a farmers market or special order from a grower.
You can get this great indoor herb system also that has the top herbs for your cooking altogether. Try it if you have limited space or live in an apartment. It has a light kit included.
You can buy fresh herbs in most grocery stores in small quantities. You can buy them packaged or in mini pots that you can plant yourself.
There is also a variety of spice stores around the country. I have purchased many spices from Savory Spice Shop. The spices and herbs are very fresh. Be careful when buying dried herbs to purchase often and store in a cool dark area.
Essential Oils can be purchased at many locations or companies. Make sure they are culinary grade. Many are not so read labels carefully.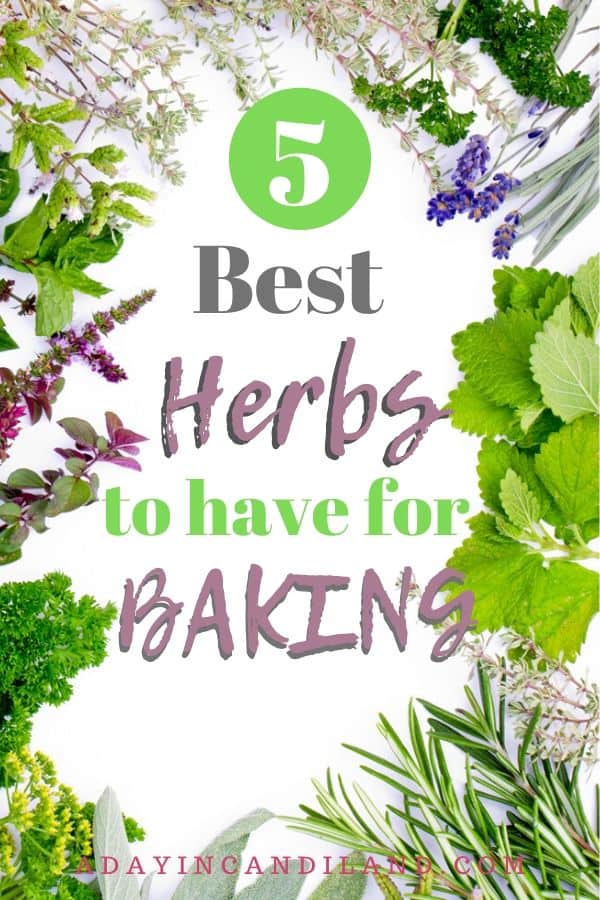 Favorite Herbs and Spices for Cooking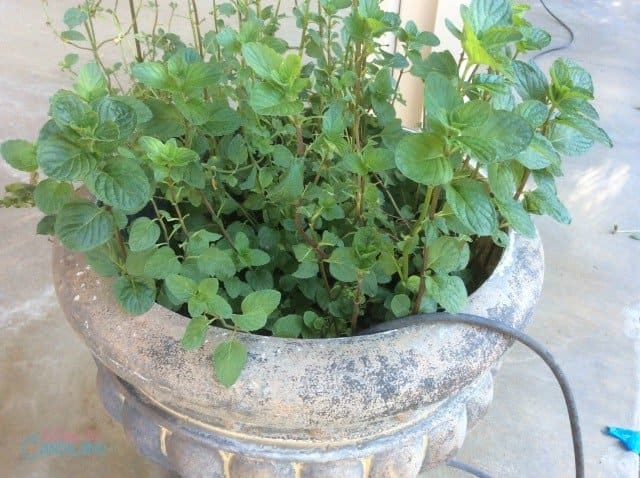 I have shared some of my favorite top herbs for fresh baked foods. What herbs do you like to bake with? Share in the comments.
This article has been updated from the original in April 2015