I enjoy the Lavender Festival every year at Highland Springs Resort. There is so much to see and learn and it is like being transported to another time and place.
Lavender Festival at Highland Springs with Lavender Cheesecake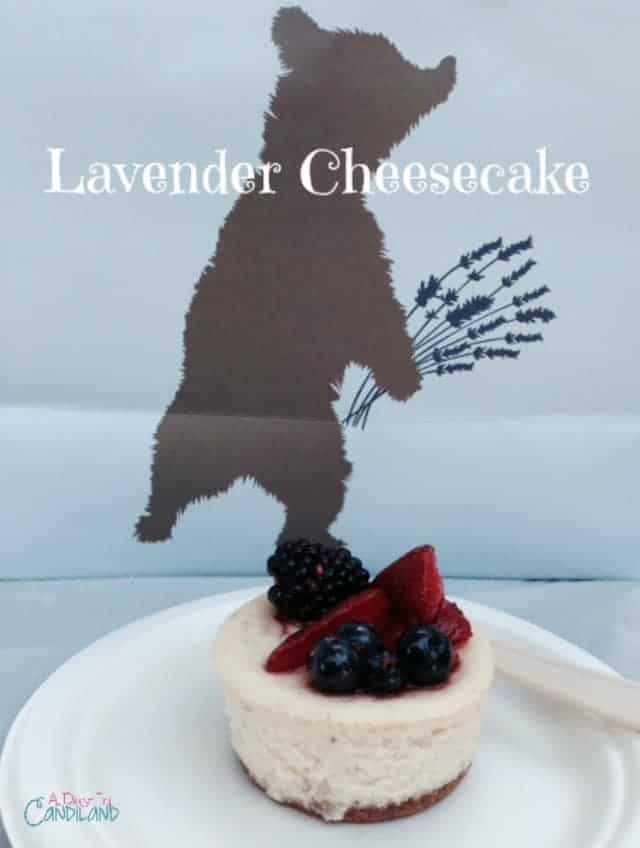 Living in Palm Springs, you get one temperature and one climate. Desert. It is hard to believe that just 25 minutes away, can be such a dramatic change.
Highland Springs dates back to the 1800's and was called the San Gorgonio Rancho, an outpost for the San Gabriel Mission.
In 1927, Fred and William Hirsch bought the development, renamed it Highland Springs Resort, and developed it into a health resort. Fred Hirsch himself was made healthy through following the philosophy of Professor Arnold Ehret, who was an early proponent of juice fasting and colon cleansing. The restaurant on the resort was vegetarian and Hirsch grew a lot of the produce served at the restaurant on the property. He also grew his own grapes and operated a small vineyard. The resort became known as 'The Last Resort" as many sick people who were not able to get well with traditional methods, were able to get healthy through Hirsh's health practices while staying at the resort.

Dr. Albert Einstein was a regular guest at Highland Springs Resort in the 1930s. He was known to be close friends with the Hirsch family and during his visits to Caltech he would always visit the resort in his personal time. Other notable historical figures that were fans of the resort included Bob Hope, Elizabeth Taylor, Ernest Hemingway and Roy Rogers.
Today Highland Springs Resort is home to the 123 Farm that grows lavender and has overnight lodging and a Restaurant. You can get a day pass and hike in the lavender fields.
My friends and I go every year to the lavender festival for my birthday. It runs for two weekends in a row in June. So get on the mailing list to be reminded next year.
We got there as soon as it opened, and went into the boutique rooms first. They took 6 bungalow rooms and made them into the store boutiques. They were, lavender, yarn, lemonade, honey, tea and aromatherapy. I bought a tea sampler, and a lavender lip balm.
Next we went to get a drink. They had everything from Lavender lemonade to Lavender Beer. I bought a cup of the lemonade. It was so refreshing.
Next we watched a distilling lecture and then an aromatherapy class. We got to sample the products and hear how they are beneficial.
Next we had lunch. I was so hungry. I had a pulled chicken sandwich with cole slaw on a bun. They had a live band playing at the lunch tables and everyone was sitting down relaxing and eating lunch.
Next we went to a class on cooking with flowers. This was put on by a Master Gardener. We watch this every year. It is great to see what is safe to cook and garnish with. Have you used herbs or flowers to bake with?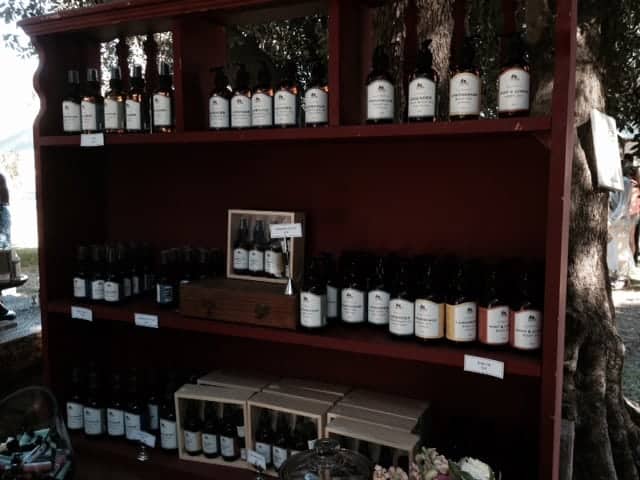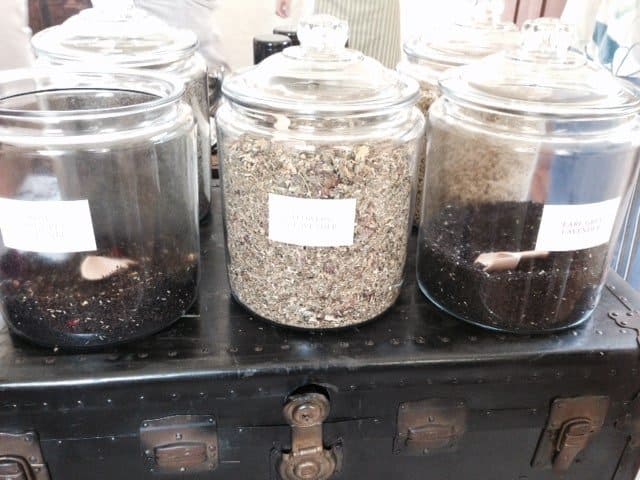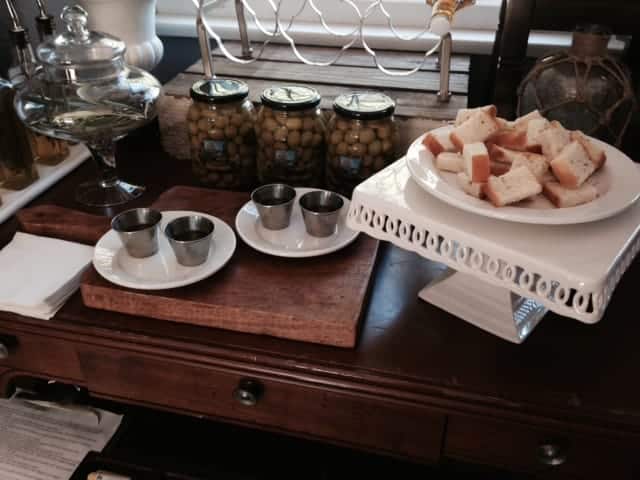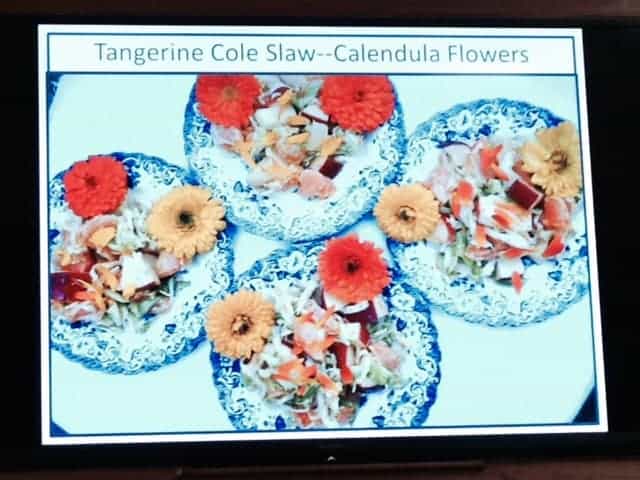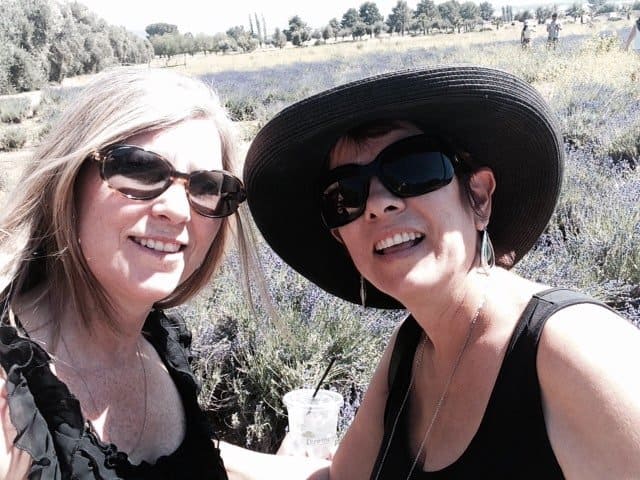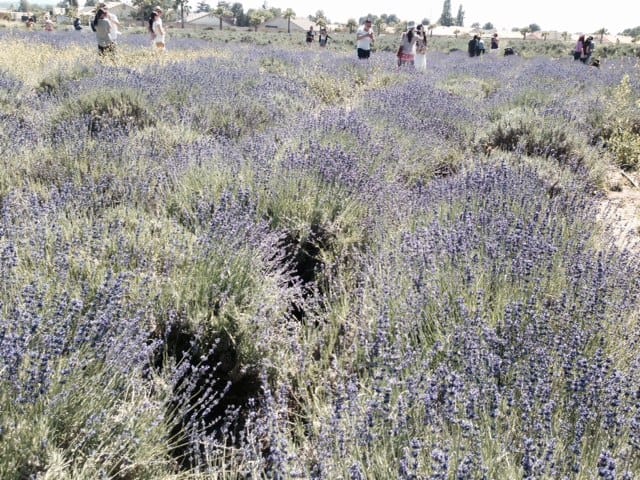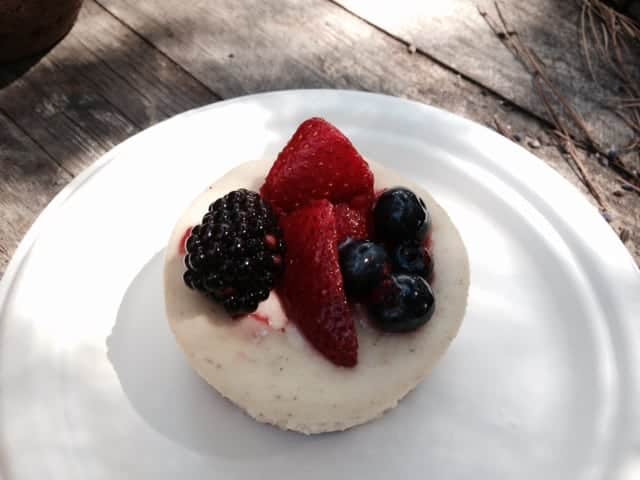 After the class, we decided it was time for dessert. There was several choices of Lavender desserts but we chose to split a Lavender Cheesecake with berries. I provided my own recipe below for this dessert.
Lavender Cheesecake
Lavender is such a light floral flavor, and it really adds a lot to this classic cheesecake.
Ingredients
Crust
2

cups

of graham cracker crumbs

1

Tablespoon

Honey

4

Tablespoon

butter melted
Cheesecake
16

oz

cream cheese

softened

1/2

Cup

Honey

1

ts

Vanilla Extract

2

large

eggs

1

Drop Lavender Essential Oil or

(1/4 ts lavender buds ground)
Instructions
Crust
Preheat over to 350 degrees. Line a muffin tin with 12 Liners.

In a bowl mix crumbs, honey and butter press an even amount into each liner.
Cheesecake
In a electric mixer, combine the cream cheese and honey, Beat until smooth and creamy. Add in the vanilla, egg, lavender, beat until combined.

Spoon the cream cheese evenly between the 12 liners (you may have a little extra, set aside or make 13 or 14) Bake for 22 minutes. The centers will still iggle a little bit, but the edges will be a little brown.

Cool in refrigerator for 2 hours.
Topping
Place sliced berries on top.
Notes
Fresh berries, mint leaves, and lavender sprigs would all look lovely on top of the cheesecake.
Nutrition
Calories:
286
kcal
|
Carbohydrates:
26
g
|
Protein:
4
g
|
Fat:
19
g
|
Saturated Fat:
11
g
|
Polyunsaturated Fat:
1
g
|
Monounsaturated Fat:
5
g
|
Trans Fat:
1
g
|
Cholesterol:
79
mg
|
Sodium:
253
mg
|
Potassium:
96
mg
|
Fiber:
1
g
|
Sugar:
18
g
|
Vitamin A:
669
IU
|
Vitamin C:
1
mg
|
Calcium:
55
mg
|
Iron:
1
mg
Have you been to a Lavender Festival? Share one of your favorite foods made with Lavender