Choosing the best essential spices and herbs for recipes can sometimes be a challenge if you aren't familiar with all of them. This list will share some of the most popular ones to keep on hand.
These are some of my favorite spices I use in cooking. There are so many wonderful herbs available at grocery and specialty stores. You can even grow them in your home or garden. These go hand in hand with these top herbs for baking.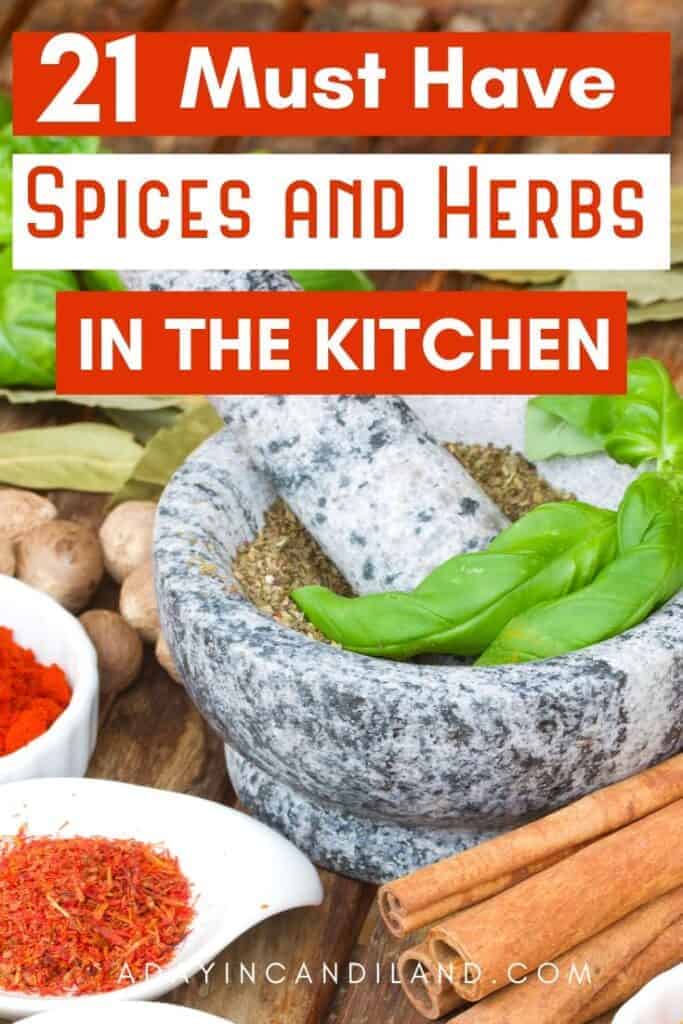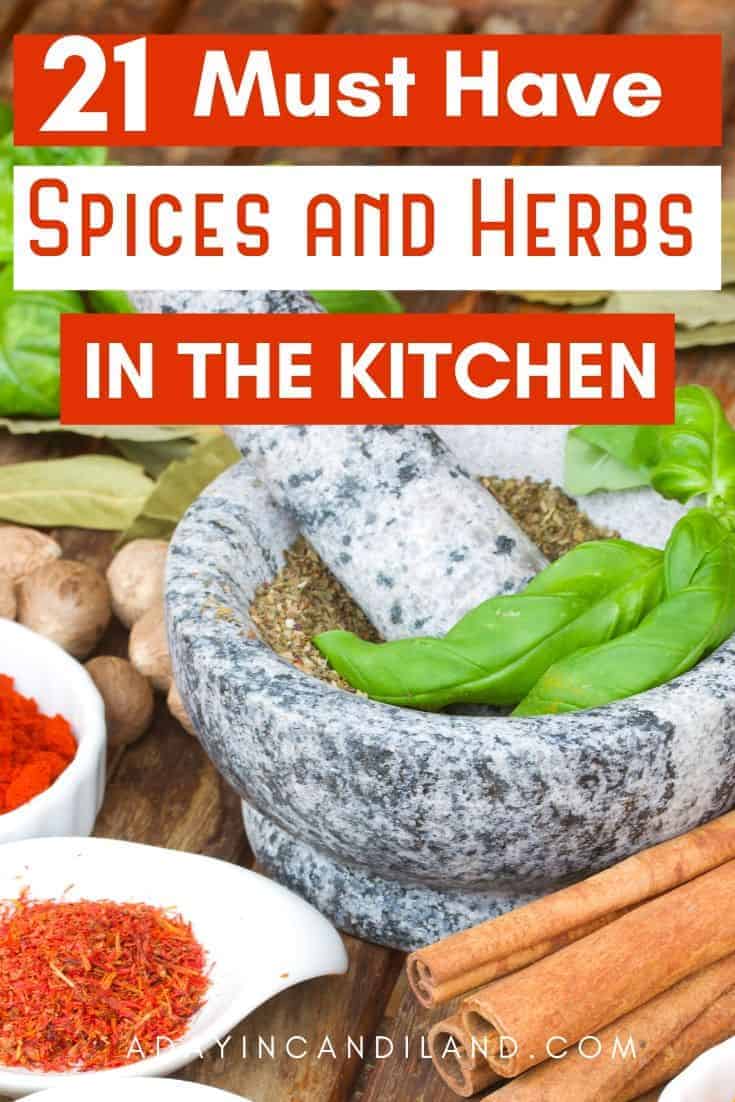 There really are so many different ones available that I could not name them all here in this post. I really like fresh herbs and essential oils but there are some dried ones too and they can enhance or break your family friendly food recipes.
The following is an excerpt taken from Fooducate:
We often hear the term "herbs and spices". As an amateur chef knows, herbs and spices are vital ingredients in many dishes. They add flavor, aroma, color, texture, and even nutrients.
The Difference Between Herbs and Spices
But have you ever stopped for a moment to think what the difference is between the two families of food flavor enhancers?
Both ingredients are parts of plants (fresh or dried) that are used to enhance the flavor of foods. They've also been known to preserve foods, cure illness and enhance cosmetics.
The difference between the two is that they are obtained from a plant.
Herbs come from the leafy and green part of the plant.
Spices are parts of the plant other than the leafy bit such as the root, stem, bulb, bark, or seeds.
When using dried or ground spices you really need to use the less is more method, in my opinion, but taste test to get just the right amount of spice. A general rule according to Spice Island is 1/4 ts to start per 2 cups of meat. For Garlic and Cayenne, start with 1/8 ts.
Storage Tips for Spices
Ground Spices 2-3 years
Whole Spices 3-4 years
Herbs 1-3 years
Seasoning Blends 1-2 years
Extracts 4 years
I'm sure all of us have a few spices on our shelf, that we don't even remember buying. Make sure you store it in a cool dark place and replace it every few years.
I know there are some spices I only use every 1 or 2 years and a very small amount, but the freshness and aroma won't be as good if they are not replaced.
If you love Italian food you will love cooking with basil. They also make great herbs in popsicles and green smoothies.
*This post may contain affiliate links. If you make a purchase, I get a small commission. Please see my disclosure policy for details
Common Spices for the Kitchen
Sit back in the comfort of your home and order these spices and herbs from Amazon Prime Pantry and get free shipping.