More than 11 Non-Dairy Smoothie Recipes that have healthy ingredients and are good for you too. They are easy to make and most pack a lot of veggies and fruits in them.
I have hounded my friends to give up their favorite ones. These easy smoothie recipes will soon be your favorites too.
Easy Non-Dairy Smoothies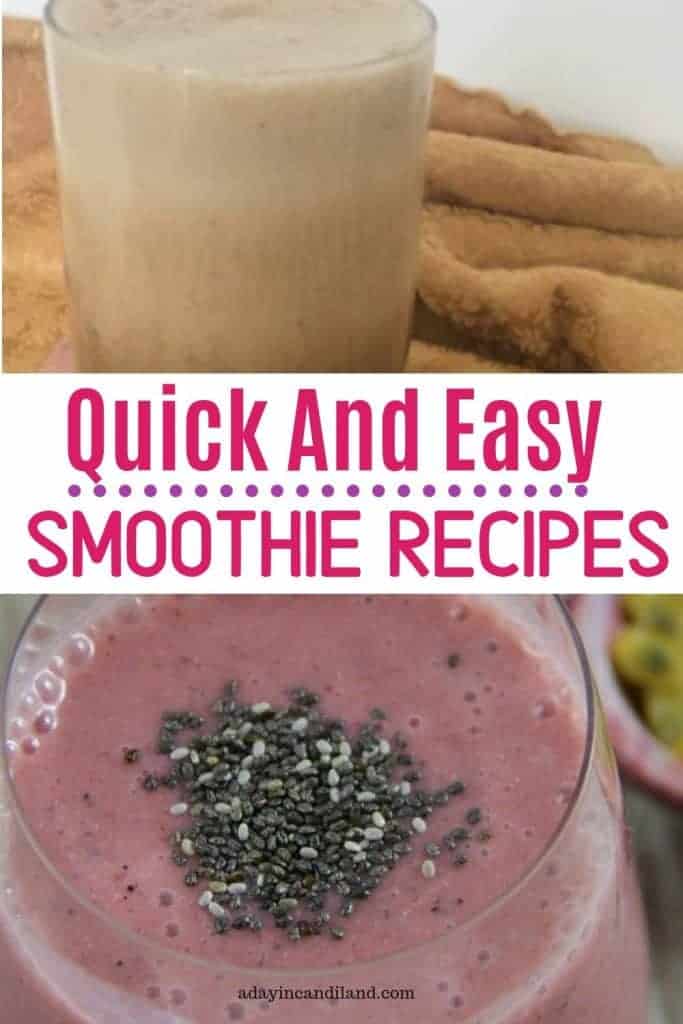 *This post may contain affiliate links. If you make a purchase, I get a small commission. Please see my disclosure policy for details
*This post may contain affiliate links. If you make a purchase, I get a small commission. Please see my disclosure policy for details
I got a Nutribullet last summer for my birthday. It's smaller than a big juicer and it can do so many things. I even made soup in it the other night.
I just pick some greens, preferably spinach or kale, some fruits and then either almond milk, coconut water, or even filtered water, preferably high alkaline, and you have a quick easy smoothie. You can also add protein powder if I want to make it my main meal. Remember calories can add up fast, so watch what you are putting into your smoothie. Keep it quick and easy. Add up your proteins, carbs, sugars, and calories, to get the most out of your drink.
Another great (good healthy fat) fruit is Avocados. Did you know Avocados are considered a fruit because they fit all of the botanical criteria for a berry? It's true.
Delicious Dairy Free Smoothies
Pumpkin Protein Smoothie A Smoothie made with pumpkin and chocolate protein powder. Dairy Free
Dairy Free Banana Mango Smoothie A superfood smoothie with chia seeds and strawberries. Dairy Free
Chai Tea Smoothie with Protein A Smoothie made with Chai Spice Syrup, protein powder, chia seed and almond milk Dairy Free
Blueberry Green Smoothie A spinach and blueberry smoothie. Dairy Free
Mango Detox Smoothie made with mangoes, coconut water, lime juice and a secret ingredient Dairy Free
Dairy Free Pink Grapefruit Smoothie made with citrus, green tea, and bananas. Dairy Free
Strawberry Banana Almond Milk Smoothie made with almond milk, strawberries, and bananas Dairy Free
Summer Green Smoothie made with spinach, bananas, blueberries and peaches Dairy Free
Pineapple Pomegranate Smoothie Pineapples, bananas, pomegranate seeds and almond coconut beverage Dairy Free
Strawberry Passion Fruit Smoothie made with Almond milk, passion fruit, chia seeds and strawberries Dairy Free
Tropical Smoothie made with pineapples, strawberries, lime juice and almond milk. Dairy Free
I just happened across this tip on how to freeze leftover smoothies. Great idea. Plus how to freeze berries. Did you know that you can use Wide Mouth Ball Jars on your Nutribullet? It comes in handy when you want to take it on the go. They fit right into your car beverage trays. The purples ones are so pretty too.
I also found the best new thing on Amazon. It's Stainless Steel Popsicle Molds I can take my smoothies and make them into popsicles, plus it's not plastic.
Best Blenders for Smoothies
What I keep on hand to Make Smoothies
Spinach
Avocados
Frozen Fruits with Greens