Today's #SummerGrilling recipe has been sponsored by Torani and JoyJolt, however, all opinions are my own. #ad #SPONSOR #SummerGrilling #Torani #JoyJolt
The fragrant spices of Chai flood your senses in this refreshing Chai Smoothie perfect for warm days and nights.
Chai Tea can be made in several different varieties, including a warm Chai Latte, and Iced Chai Tea and this Ice Cold Smoothie.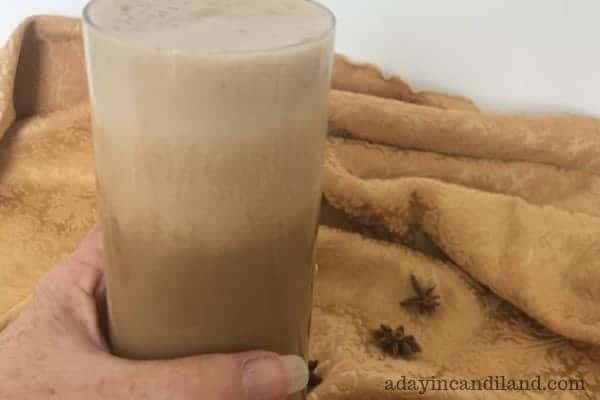 *This post may contain affiliate links. If you make a purchase, I get a small commission. Please see my disclosure policy for details
All this week we will be sharing amazing summer grilling recipes, and our readers have a chance to win some amazing prizes from our generous sponsors.  You're not going to want to miss a single day! #ad #SummerGrilling
#SummerGrilling Week
This week, we're sharing the best grill recipes and celebrating the start of summer with an amazing giveaway, sponsored by BBQGuys, Farmer's Pantry, Hamilton Beach, Joy Jolt, The Spice House, and Torani.  
Meet the Sponsors for Summer Grilling Recipes
Our generous sponsors have made this #SummerGrilling possible! Each of these wonderful company's are providing products for our giveaway.
BBQ Guys
Prize: iGrill mini grilling thermometer
The iGrill mini grilling thermometer is a pocket-sized smart thermometer that takes the guesswork out of grilling, so knowing exactly when to take your meat off the grill has never been easier. #imabbqguy  
Farmer's Pantry
Prize: 1 case Cornbread Crisps in assorted flavors
Farmer's Pantry makes wholesome, hearty snacks that fill you up and taste great. We know the more satisfied we are, we're more likely to be our best self. Live our best life; do our best work. Made with ingredients from American farms. #CornbreadCrisps  
Hamilton Beach
Prize: Indoor Searing Grill
With the Hamilton Beach® Indoor Searing Grill, you can enjoy outdoor grilled flavor anytime you want, regardless of the weather. There are two secrets to its excellent grilling capability. The Searing Grill's high-heat searing temperature locks in juices and flavor, giving your meat better taste, texture and appearance. What's more, its unique hooded design helps keep in flavor to give your food that authentic outdoor grilled taste. #HamiltonBeach  
Joy Jolt
Prize: set of High Ball Glasses
So many of the moments you enjoy most include raising a glass. Whether you're hosting poker night, celebrating a promotion, or getting together "just because." You deserve to drink in style. DRINK WITH JOY. ENJOY THE JOURNEY. #JoyJolt  
The Spice House
Prize: Best Seller Collection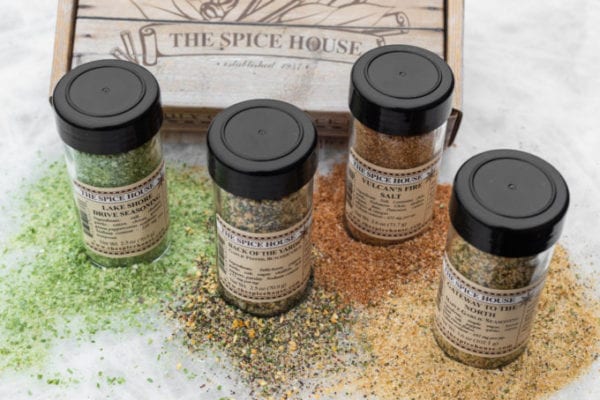 The Spice House is a purveyor of over 400 premium spices – all expertly sourced from across the globe. Our spice artisans hand-grind and blend our spices in small batches to ensure that your spices are as fresh as possible for more flavorful and delicious kitchen creations.  The Spice House's Best Seller's Collection contains our four best-selling Spice House blends of all time. It took 60 years of tinkering to create these four masterpiece spice blends. Each blend in our Best Sellers Box adds a burst of flavor that's perfect for grilling any protein or veggie. #TheSpiceHouse  
Torani
Prize: A year supply of Torani Syrups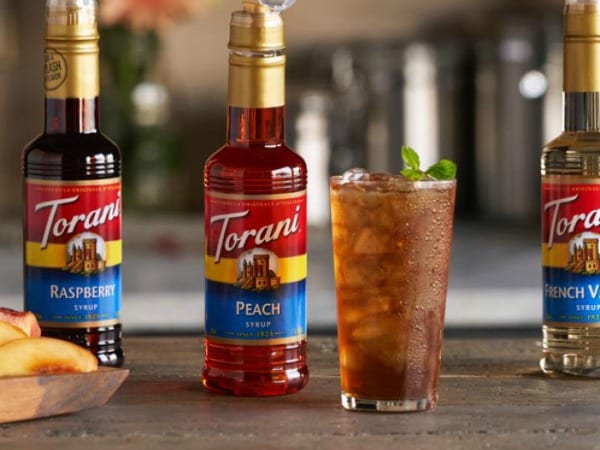 Torani believes in flavor for all and opportunity for all. In the beginning, Rinaldo and Ezilda Torre visited family in Lucca, Italy. They returned home to San Francisco with handwritten recipes, which they used to create authentic flavored syrups. Needless to say, the syrups were a hit. A lot has happened since then, but our belief has remained the same: Flavor for All, Opportunity for All. It means that not only are the products we make inclusive and approachable but so is our success. We believe everything starts with people, and the only way to truly succeed is to succeed together. #ToraniFlavor  
Best Grill Recipes Creators
Our recipe creators for #SummerGrilling have amazing websites! You'll want to visit them all throughout the week so see their fabulous grilling creations: Juggling Act Mama, Cheese Curd in Paradise, Life Currents, Bowl Me Over, Everyday Eileen, Hezzi D's Books and Cooks, Bloghetti, Doodlecraft, Who Needs a Cape, The Mandatory Mooch, For the Love of Food, Frugal & Fit, The Foodie Affair, House of Nash Eats, A Day in Candiland, Karen's Kitchen Stories, Live Love Texas, Lazy Budget Chef, Simple and Savory, and Our Good Life.
What is in a Chai Smoothie
Chai Tea Torani Syrup
Unsweetened Almond Milk
Frozen Banana
Ground Chia Seeds (Optional)
Black Tea
Vanilla Protein Powder (Optional)
Ice Cubes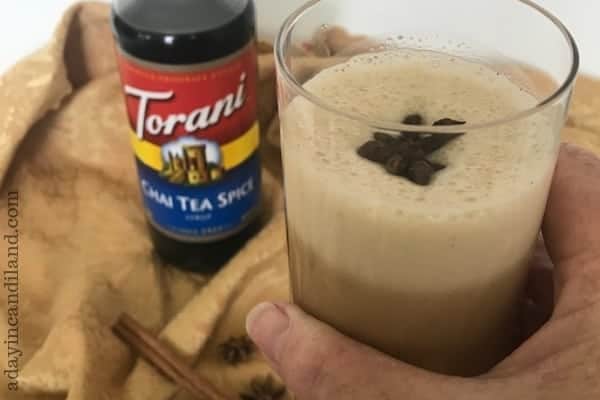 Directions to Create Your Chai Tea Smoothie
Once you choose what ingredients will go into your Tea Smoothie, get a pretty glass like the one shown here from Joyjolt Called Stella Highballs.

Depending on which appliance you will be making your beverage, get it prepared. I like to use my Bullet.

Add the prepared Hot Tea, and the items listed above. Make sure you have ice in the container so it won't explode while blending.

Taste Your drink to decide if it needs more or less of any ingredient. I like 3 TBS of the Torani syrup, but you can start with 2 and then add as needed.

You may want more protein powder also.

I have been enjoying using Chia seeds more lately. I usually add them into my shakes and in the morning I add some to my water bottle. They are full of Anti-Oxidants. Make sure you buy Ground Chia Seeds.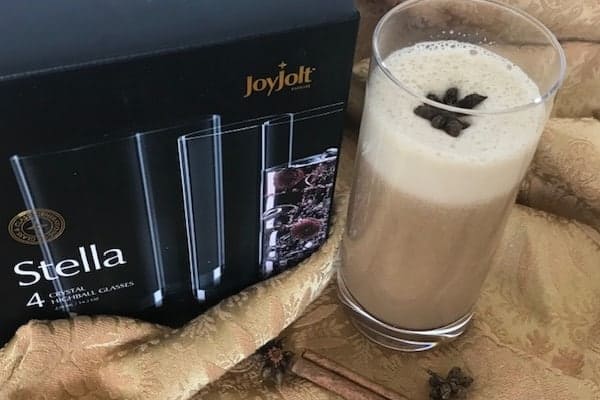 What is Chai Made up of?
There are 4 components that make Chai Tea.

1. Spices: The Indian flavors of Chai are a blend of black tea, ginger, cloves, cardamom, and cinnamon, it is a beautiful balance of smooth and spicy.

2. Milk: The Western Version of Chai is made with cows milk, almond milk, coconut milk, etc.
3. Sweetener: You can use sugar, honey, agave, brown sugar, etc. The India tradition would be turbinado or demerara.

4. Tea: Typically you would use black tea, such as Assam or Darjeeling


What does Chai Mean
Legend has it that the origin of chai dates back more than 5,000 years when a king in what is now India ordered a healing spiced beverage be created for use in Ayurveda, a traditional medicinal practice in which herbs and spices are used for healing.
The heat from the ginger and black pepper were believed to stimulate digestion; the antiseptic properties in cloves were thought to help relieve pain; cardamom was used as a mood elevator; cinnamon supported circulation and respiratory function, and star anise was known to freshen the breath.

The above was cited from Teatulia.com
Chai Smoothie
The fragrant spices of Chai flood your senses in this refreshing Chai Smoothie perfect for warm days and nights.
Ingredients
1/4

Cup

Unsweetened Almond Milk

1

Banana (Frozen)

1/4

ts

Ground chia seeds

1

Cup

Fresh Brewed Black Tea

Strong

Ice Cubes

3

TBS

Chai Tea Spice Syrup Torani

1

TBS

Vanilla Protein Powder

Optional
Instructions
Use your Blender, Ninja or Magic Bullet to blend

Add all your ingredients with the Ice Being Last.
Nutrition
Serving:
1
g
|
Calories:
172
kcal
|
Carbohydrates:
32
g
|
Protein:
7
g
|
Fat:
3
g
|
Sodium:
174
mg
|
Potassium:
589
mg
|
Fiber:
5
g
|
Sugar:
14
g
|
Vitamin A:
75
IU
|
Vitamin C:
10.2
mg
|
Calcium:
75
mg
|
Iron:
0.3
mg
Make sure you use your Fetch Rewards App after grocery shopping by scanning your receipt. You will receive points from your purchase.
If you don't have the app yet. Download on your phone using this code 27GWH and receive 2000 points for signing up.
More Summer Grilling Recipes