Starbucks Iced Chai Tea Latte
This Starbucks Iced Chai Tea Latte recipe is even better than the original with milk included for a rich and creamy flavor. The warm flavors of cinnamon, cardamom, and black peppercorns in the chai infuse this drink and bring notes of the holidays to the summer.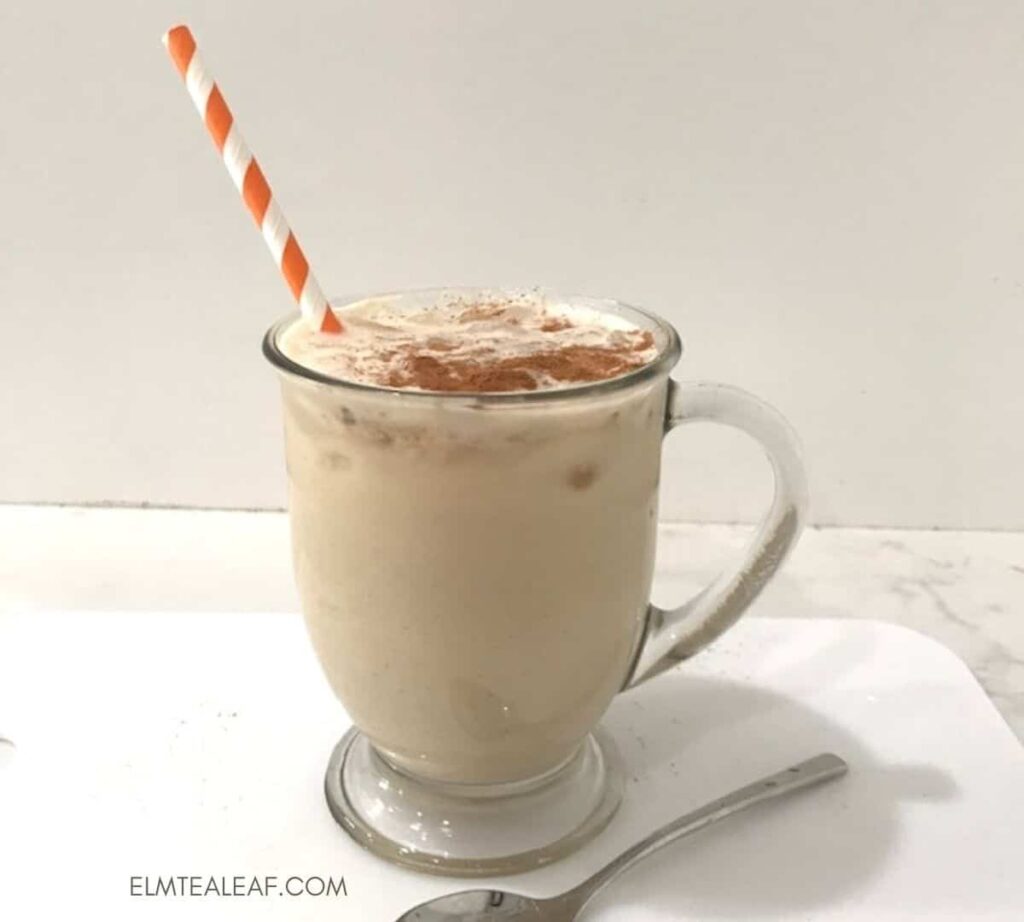 This Starbucks Iced Chai Tea Latte copycat feels like you've stepped into the winter holidays in the summer and brings warm flavors right up against this iced drink with ice cubes, milk, and honey. Sprinkle the top with a bit of cinnamon or nutmeg and your tongue won't be able to tell which season it is.
While this Starbucks copycat is made with chai tea bags, you can make your own homemade chai concentrate to use as well. It's made by combining black tea with cinnamon, cardamom, whole black peppercorns, ginger, star anise, and other spices.
Your imagination is the limit with how you combine different flavors to create it. Chai concentrates can be used as a direct infusion into your morning hot tea as well.
There's no need to go to Starbucks for your daily grande iced chai latte any longer. This is the perfect substitute and is way less expensive. You can make a gallon of the infusion, let it cool, then stick it in the fridge for lattes all week.
There's no need to stop at one or worry about pulling out your card for a second either. All you need to do is fill a cup with ice and pour some tea out of the container. Easy peasy.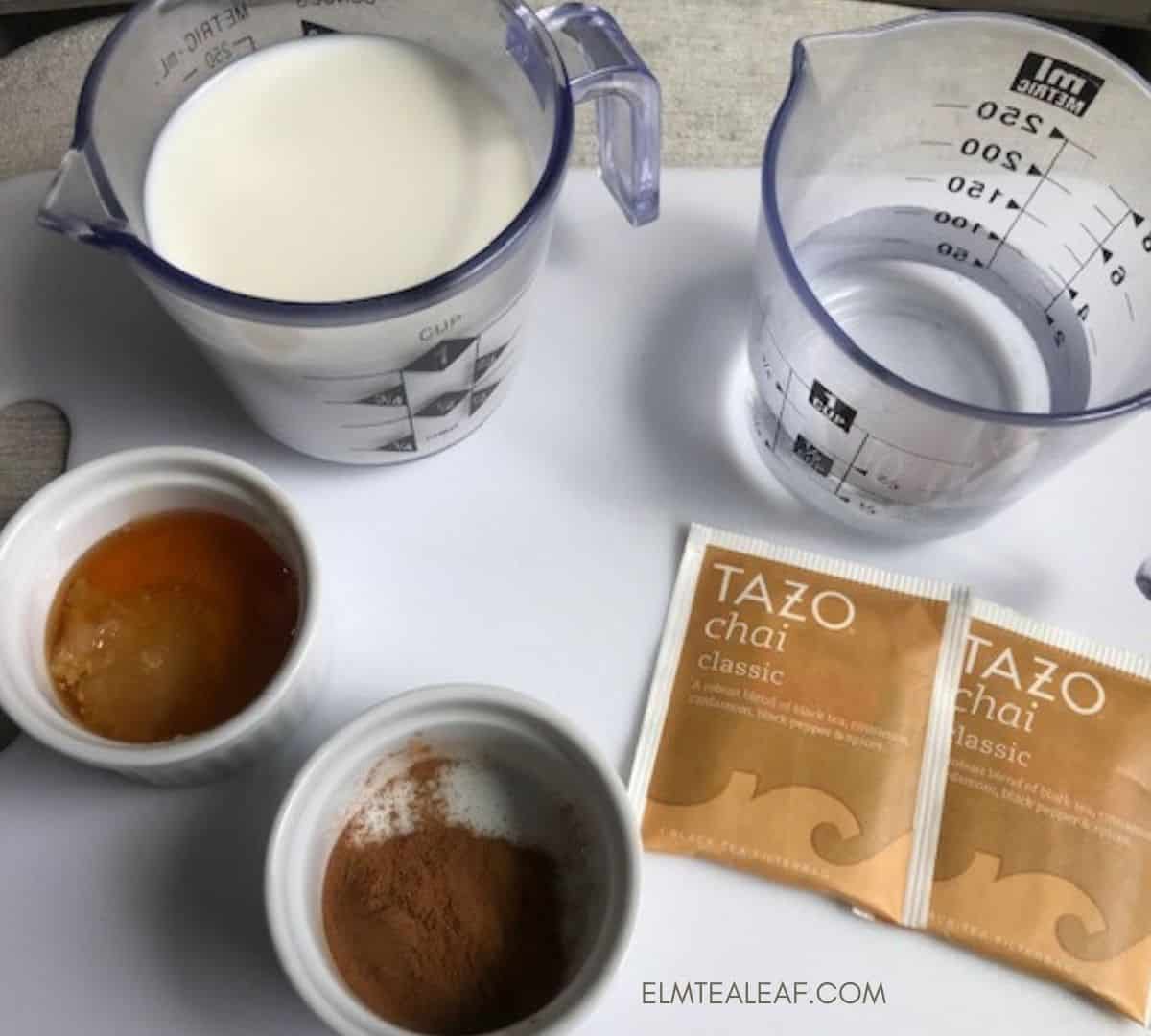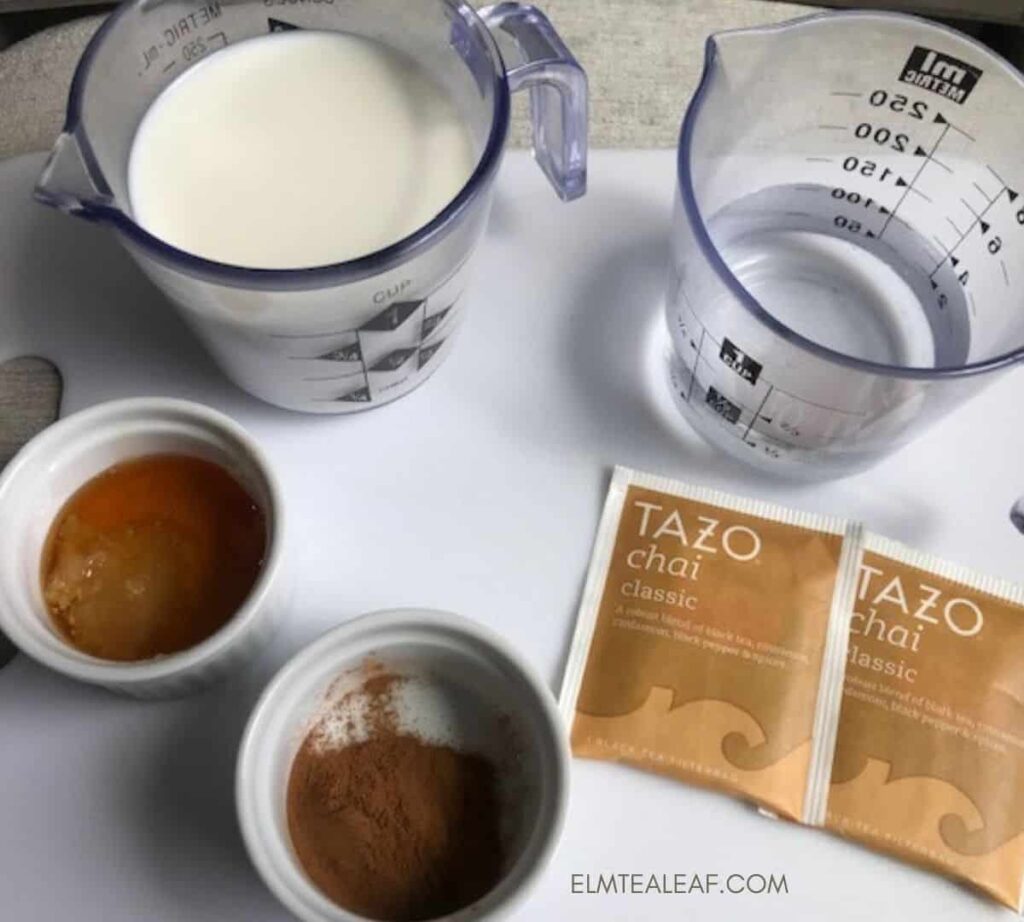 Ingredients
Chai tea bags
Water
Milk
Honey
Cinnamon or nutmeg
Instructions for making Chai Tea Lattes
In a small saucepan, bring water to a boil. Add in the tea bag and steep for 7 – 10 minutes.
Next, Remove Teabags and add in the milk and honey, reducing the heat to medium and warming the milk for another 2-3 minutes
Using a frother or immersion blender, blend until frothy (optional).
Transfer to cups filled with ice and serve topped with a sprinkle of cinnamon and nutmeg on top. Optional.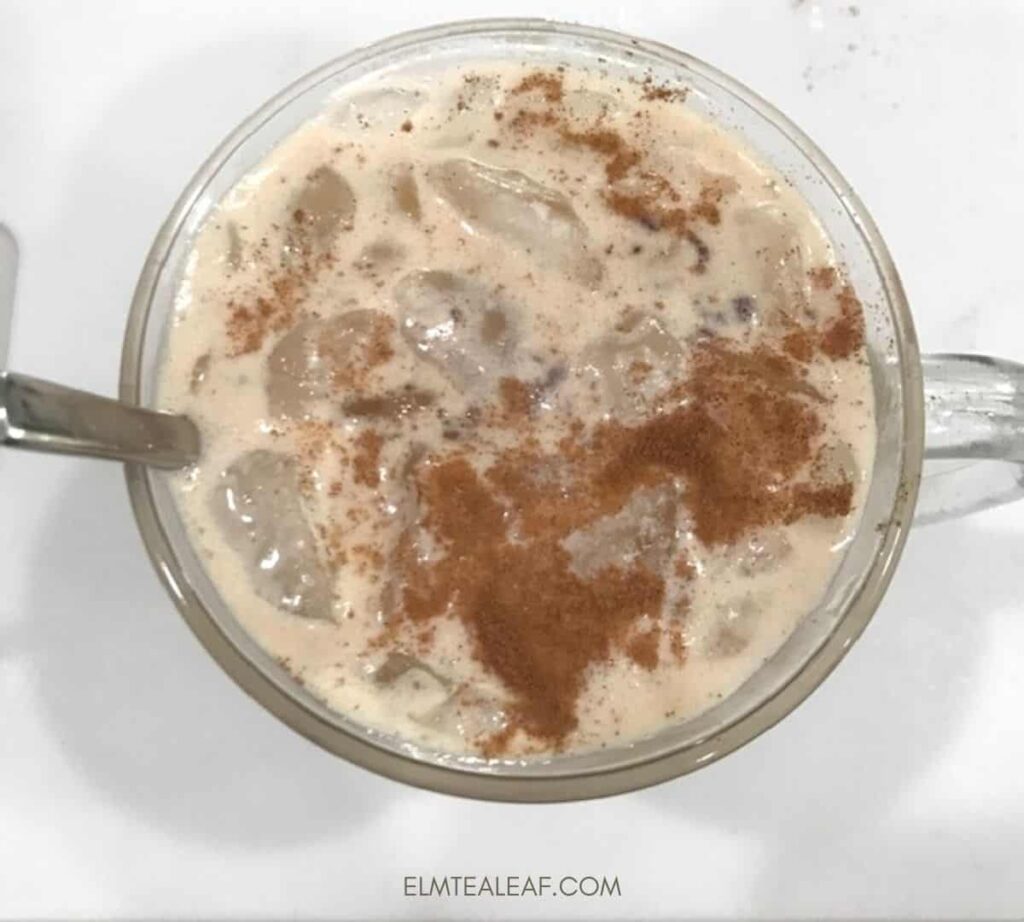 Variations
This Starbucks copycat recipe makes a great hot latte as well. To do this, follow the steps until just before the end, but instead of pouring it over ice, just pour the heated tea concentrate right into a mug. Don't forget to top with a sprinkle of cinnamon or nutmeg.
If you don't like the taste of honey in your iced tea, you can always use the same amount of sugar instead.
How to store these Lattes
Once you make the heated mixture, let it cool and then transfer it to an air-tight jar with a lid and keep it in the fridge for up to 5 days.
You can also freeze the mixture in ice cube trays, and once frozen, transfer to a freezer bag and put it back in the freezer. Let a few of these tea cubes melt and then drink over ice or heated up.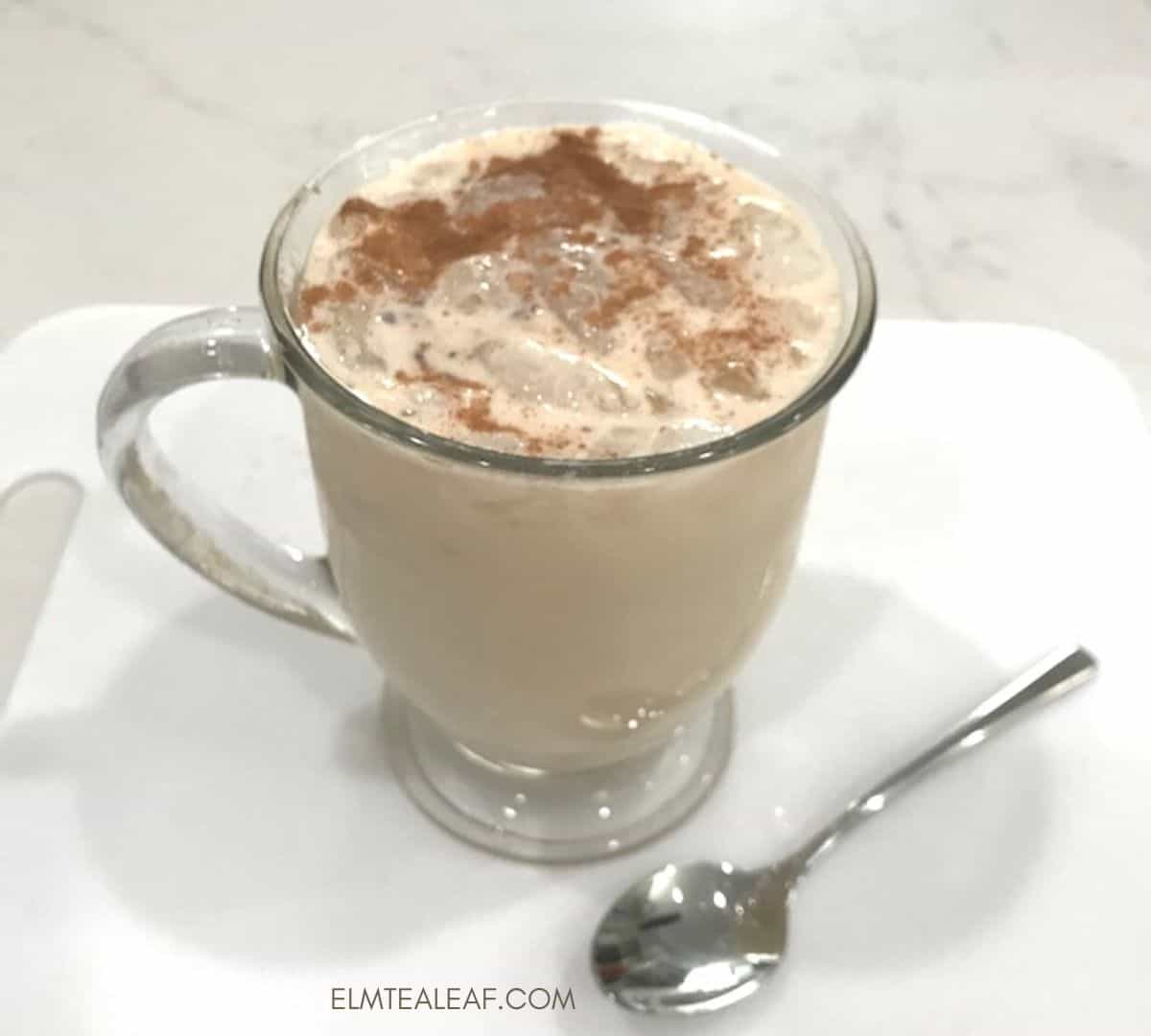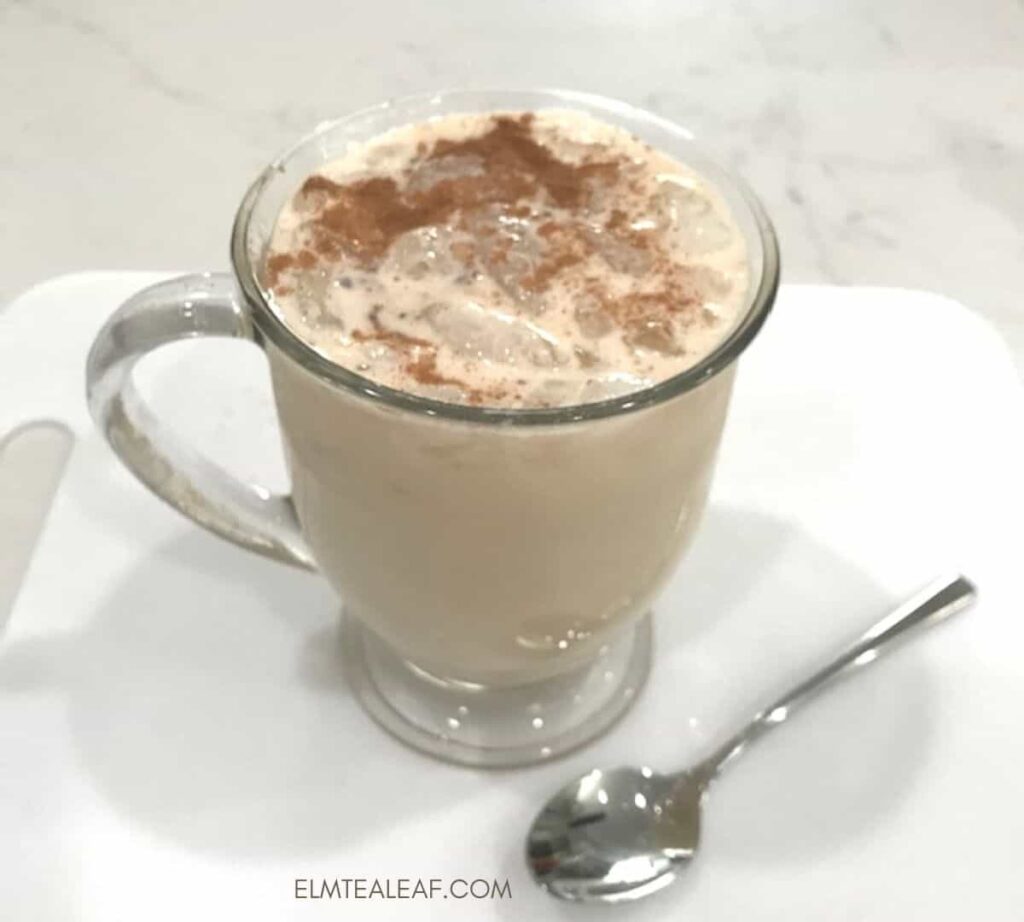 FAQs about Chai Tea Lattes
Here are the answers to some common questions about Starbucks iced chai tea lattes you may have.
What is in Starbucks iced chai tea latte?
Starbucks makes its iced chai tea with some of the same ingredients. This is a direct quote from their website: "Milk, Ice, Chai Tea Concentrate [An Infusion Of (Water, Black Tea, Cardamom, Black Pepper, Ginger, Cinnamon, Cloves, Natural Flavours, Star Anise), Sugar, Honey, Ginger Juice, Natural Flavours, Vanilla, Citric Acid]"
Do iced chai lattes have caffeine?
Yes, iced chai lattes have caffeine because they are made with an infusion of black tea which is caffeinated.
Is a chai tea latte bad for you?
No, chai tea latte isn't bad for you. In fact, it has some really great spices that are known to do wonderful things for your body.
Is this beverage dairy-free?
You can change the milk to almond milk or any dairy-free milk. It will alter the flavor just a bit.
Related Recipes:
Afternoon Tea Sandwiches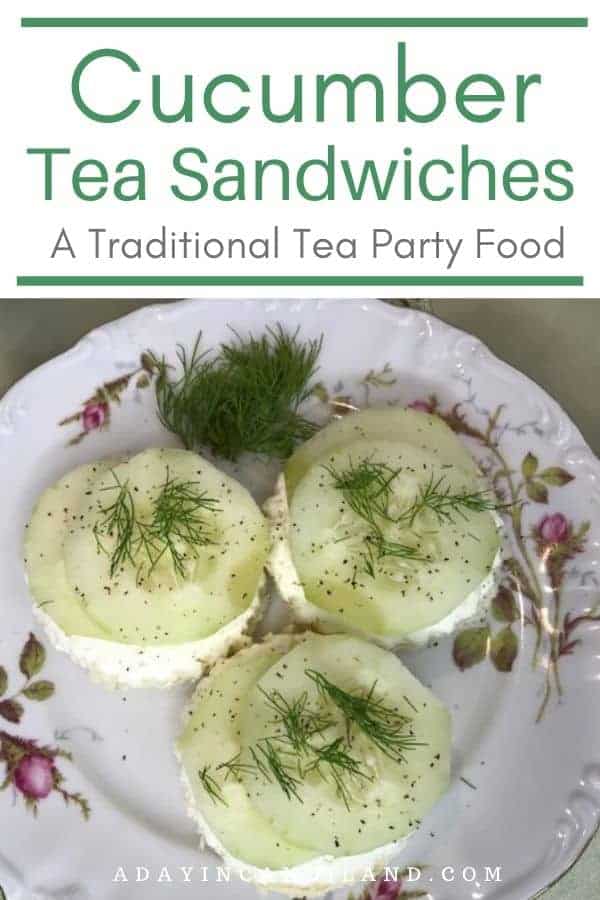 15 Delicious Afternoon Tea Sandwiches that will be the perfect addition to your Tea Party. These savory sandwiches will pair well with your favorite Tea and Scones.
Items Used