Make this Cold Brew Smoothie that is Dairy-Free and oh so delicious. Made with just a few ingredients, including some superfoods. If you are feeling like it's time for a change or you're looking for something that will help you break out of your routine and provide some new energy.
It is quick to make, healthy, and delicious. Plus, it has been proven to give you more energy than coffee or tea because there are no stimulants in it. Why not give it a try today? You won't regret making this lifestyle change!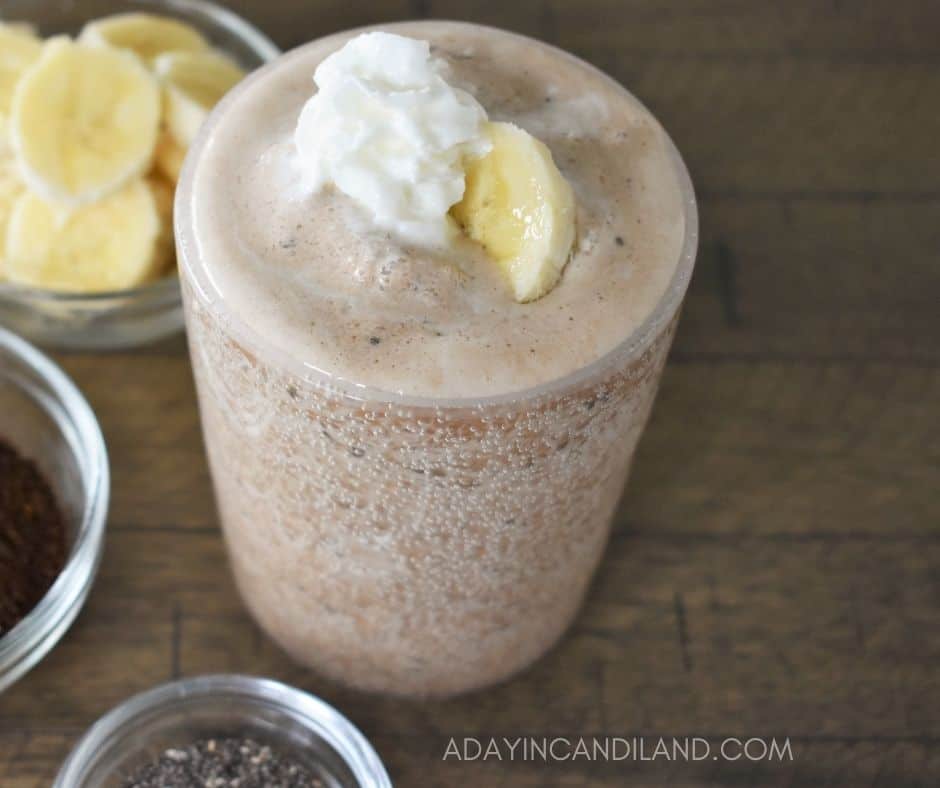 What is Cold Brew Coffee?
Cold-brew is really as simple as mixing coarse ground coffee with cool water and steeping the mixture in the fridge overnight or leave in a dark area for approximately 20 hours.
The next day you strain the mixture, leaving you with a concentrate (it's strong, so you'll want to dilute it) that can be served right away or stored for up to two weeks. It takes about 1 ounce of coffee to 1 cup of water.
The coffee grounds are then filtered out and your coffee is sediment free.
Beyond the fact that this method makes for a longer-lasting brew that can be prepared in big batches, cold brew coffee also tastes downright incredible. The cold steeping process makes a smooth, mellow cup of coffee that has very little acidity or bitterness.
When you brew your coffee this way, you're going to get a very smooth flavor that is full bodied and very robust, but without the acidity that sometimes wreaks havoc on a sensitive stomach.
If you want to skip this process, you can buy cold brew in the refrigerated section at your favorite market.
Ingredients Used for Smoothie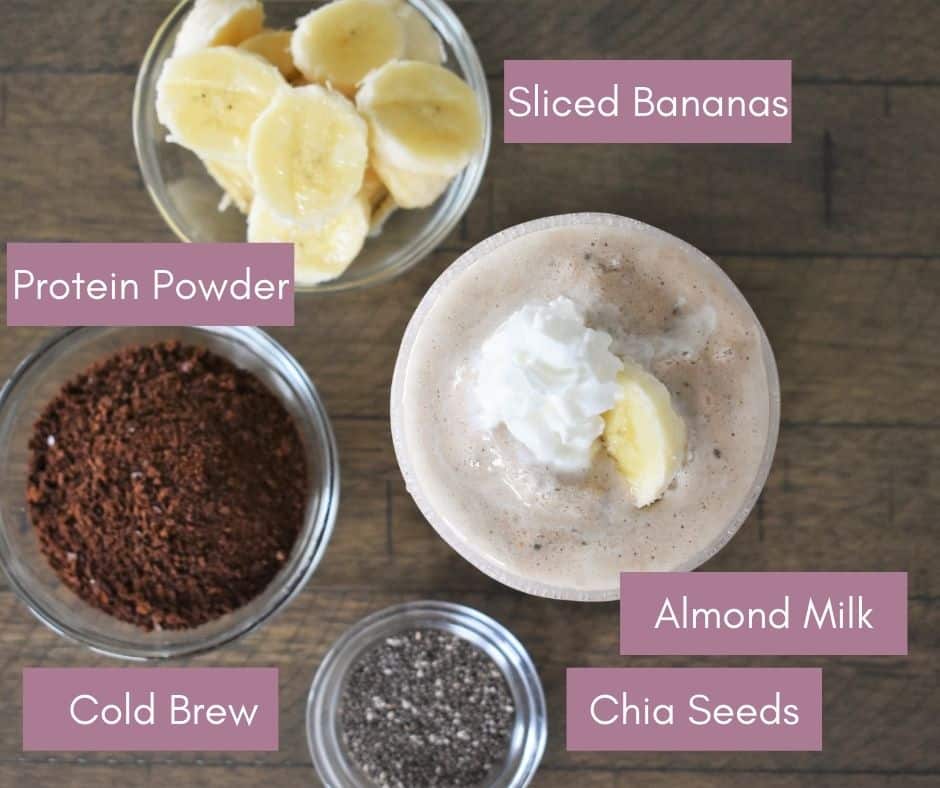 *This post may contain affiliate links. If you make a purchase, I get a small commission. Please see my disclosure policy for details
Best Blenders to Make Smoothies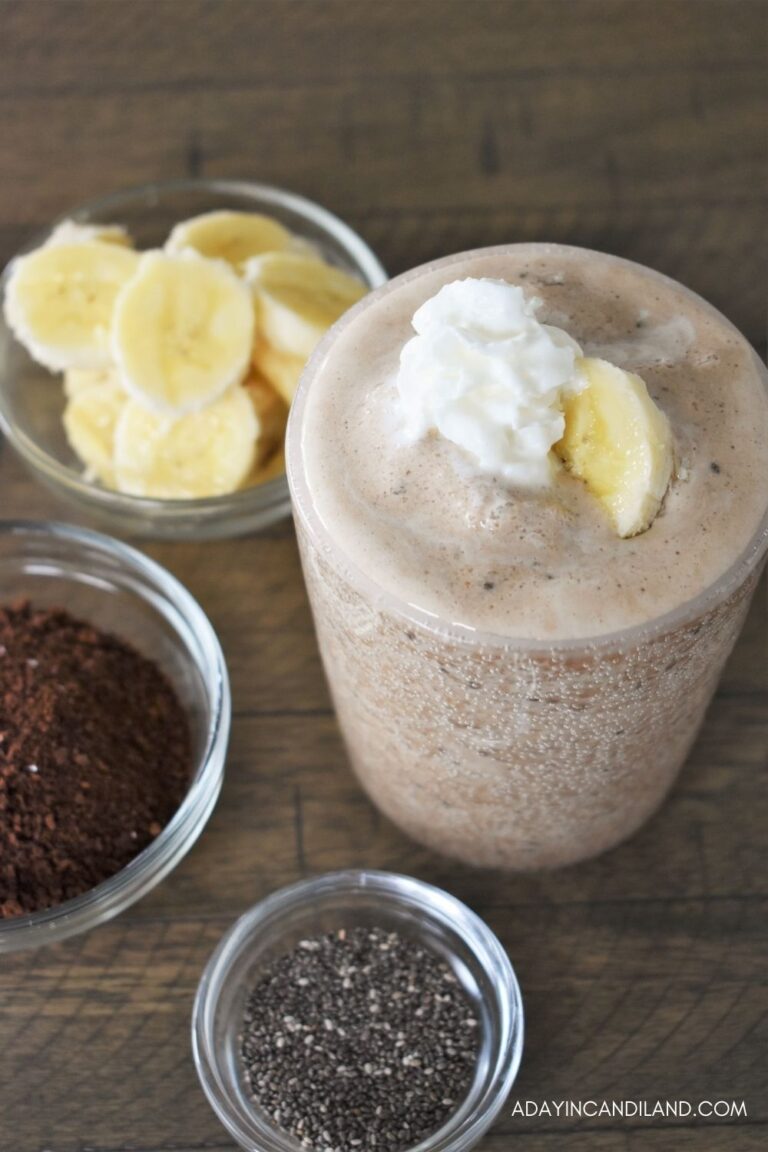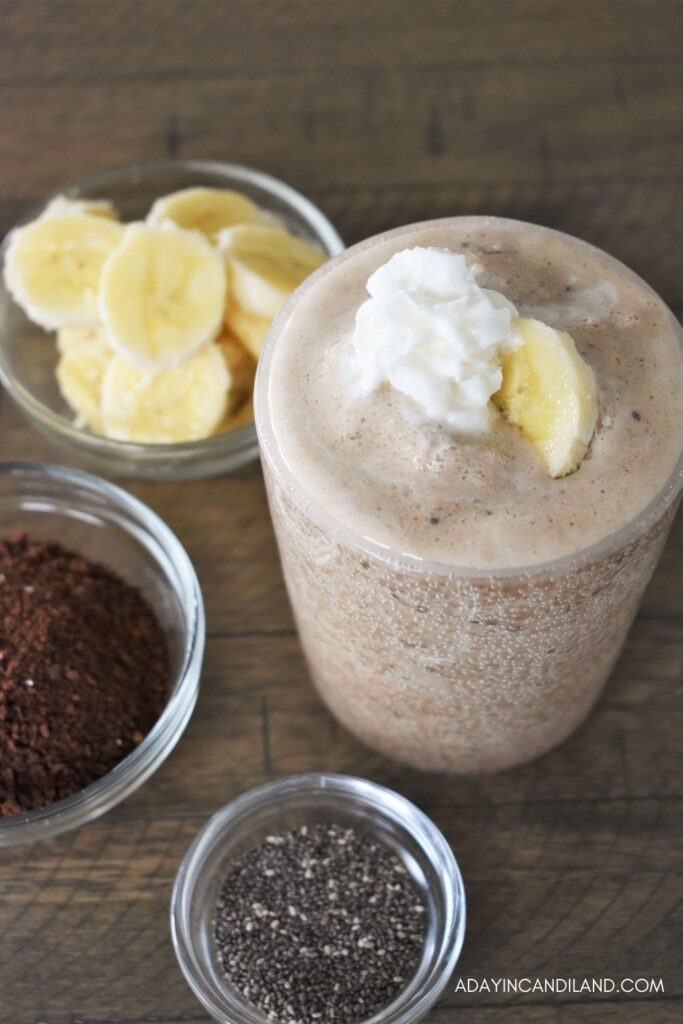 The variety of smoothie combinations is endless, so whether you're looking for something to start the day off right or a post-workout snack that packs in protein, superfoods, and nutrients, we've got you covered.
From banana and avocado to raw cacao powder and chia seeds, there's no shortage of flavorful options! We hope this recipe has served as inspiration for creating your own cold brew smoothies at home – now go get blending!
If you need any more recipe ideas or have some questions about what goes into making these nutritious drinks feel free to ask us on social media via Facebook or Pinterest (and don't forget to share with friends too!).
For More Dairy-Free Smoothie Recipes
Smoothie Recipe
Cold Brew Banana Smoothie
Make this Cold Brew Smoothie that is Dairy-Free and oh so delicious. Made with just a few ingredients, including some superfoods.
Ingredients
1/2

cup

Almond Milk

Unsweetened

1/2

cup

Cold Brew Coffee

Prepared

1

Banana

Sliced Fresh or Frozen

1

Tablespoon

Protein Powder

Your favorite brand Chocolate or Vanilla

1/2

teaspoon

chia seeds

Agave, Honey or Stevia

To Taste
Instructions
Add Liquid to the blender.

Add remaining ingredients and blend for 30-60 seconds .
Notes
It's best to use frozen banana slices to thicken up the drink and make it chilled. You can use ice, but it will water it down.
Use prepared cold brew coffee either you make yourself or buy prepared in the refrigerated section of the grocery store.
Protein Powder can be Chocolate or Vanilla
Nutrition
Calories:
189
kcal
|
Carbohydrates:
30
g
|
Protein:
14
g
|
Fat:
3
g
|
Saturated Fat:
1
g
|
Polyunsaturated Fat:
1
g
|
Monounsaturated Fat:
1
g
|
Cholesterol:
23
mg
|
Sodium:
187
mg
|
Potassium:
531
mg
|
Fiber:
4
g
|
Sugar:
15
g
|
Vitamin A:
114
IU
|
Vitamin C:
10
mg
|
Calcium:
217
mg
|
Iron:
1
mg