Let's learn how to make loose-leaf tea. Which is better bagged or loose tea? I just started a series on tea and the benefits of tea and your body. Do you like your tea hot or cold? Do you like it bagged or loose? Do you like green, black, white, or red? Wow, so much to learn.
I love tea, I love it in all of the above ways. I also like to teach how it's made, along with tea history. I will share that in one of the posts in my series. Today I will talk about bagged or loose tea and how to make loose-leaf tea.
Loose tea is the best kind to purchase. It is usually full-leaf tea. Bagged tea is referred to as tea dust. Find more information on Afternoon tea tips here. After you have made a delicious cup of tea serve it with a warm scone.
Which is Better Bagged or Loose Tea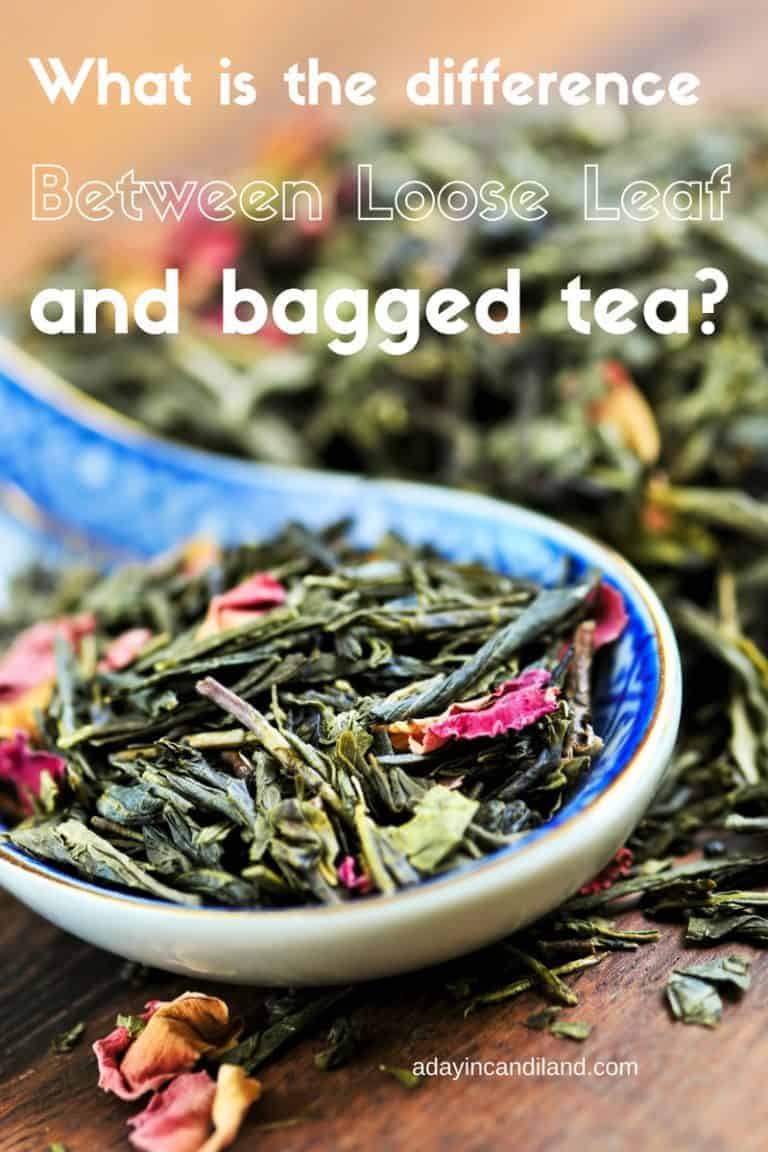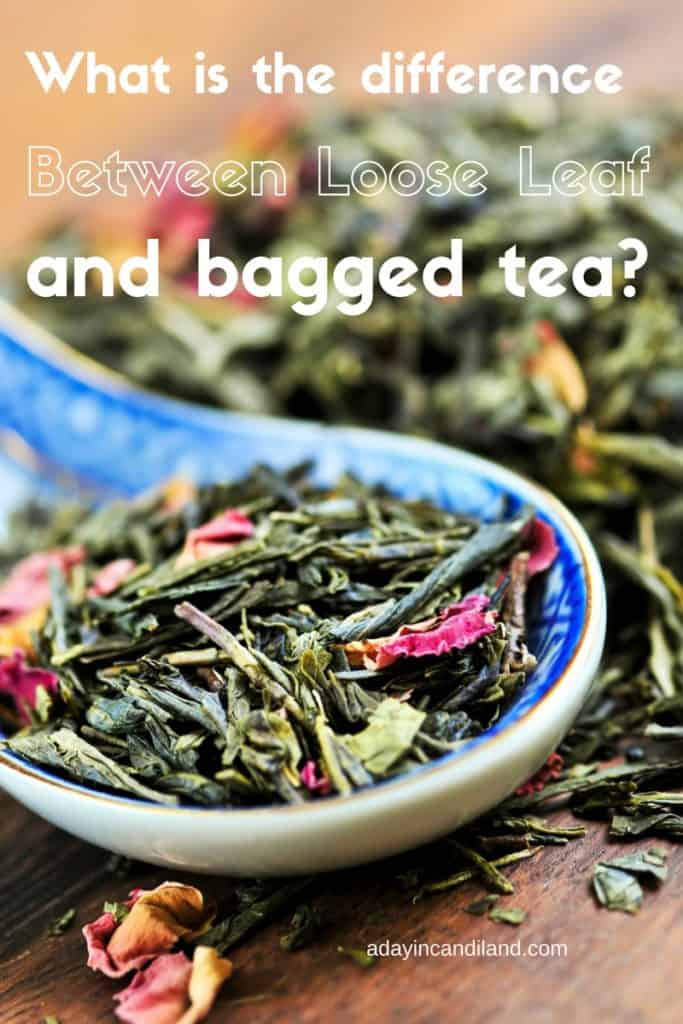 The teaspot.com says – Bags of tea are generally mass-produced. Often the leaves contained in a bag have been picked, processed, and packaged by machine. In contrast, premium loose-leaf teas are carefully hand-selected.
If you have ever been to tea stores such as Teavana, you have seen how beautiful full-leaf tea can be, especially if there are flowers in it. They have a wonderful store, where you can go in and do a tasting. I highly recommend it. Full-leaf tea is usually hand-picked and sold within a year to remain fresh. Bagged tea may be on the shelf for a few years. Loose tea is also a higher grade than diced-up tea in bags.
*This post may contain affiliate links. If you make a purchase, I get a small commission. Please see my disclosure policy for details
How to Make Loose Leaf Tea
You will follow the same directions as in How to make a pot of tea but you will put the loose leaf in either a tea bag or a tea ball. You can also use this individual loose leaf teapot.
There is usually a price difference between the two types of tea. Loose-leaf tea is generally a higher price point. But it's like they say (who are they?), you get what you pay for. If you don't care, you might not even notice the difference until you try the loose leaf.
Caffeine extraction, together with nutrient loss, causes tea bags to taste bitter. In contrast, if you want a cup of tea that is calming and relaxing, then you will have to go loose-leaf.
Did you know the more times you use the tea bag or loose tea in a tea ball or tea envelope, the more you weaken the caffeine? You can get the same flavor but less caffeine. I think it's a wonderful trick. I hope you will go out and try some loose-leaf tea, come back, and share what flavors you like.
Make sure you stop by my Amazon shop for my favorite Tea Items
Share your favorite flavor of loose-leaf tea in the comments below.