Many wonder how to make a pot of tea. We are going to show you the best tips to make the perfect pot of tea using loose-leaf tea. You can also get more of my Afternoon Tea Recipes and tips.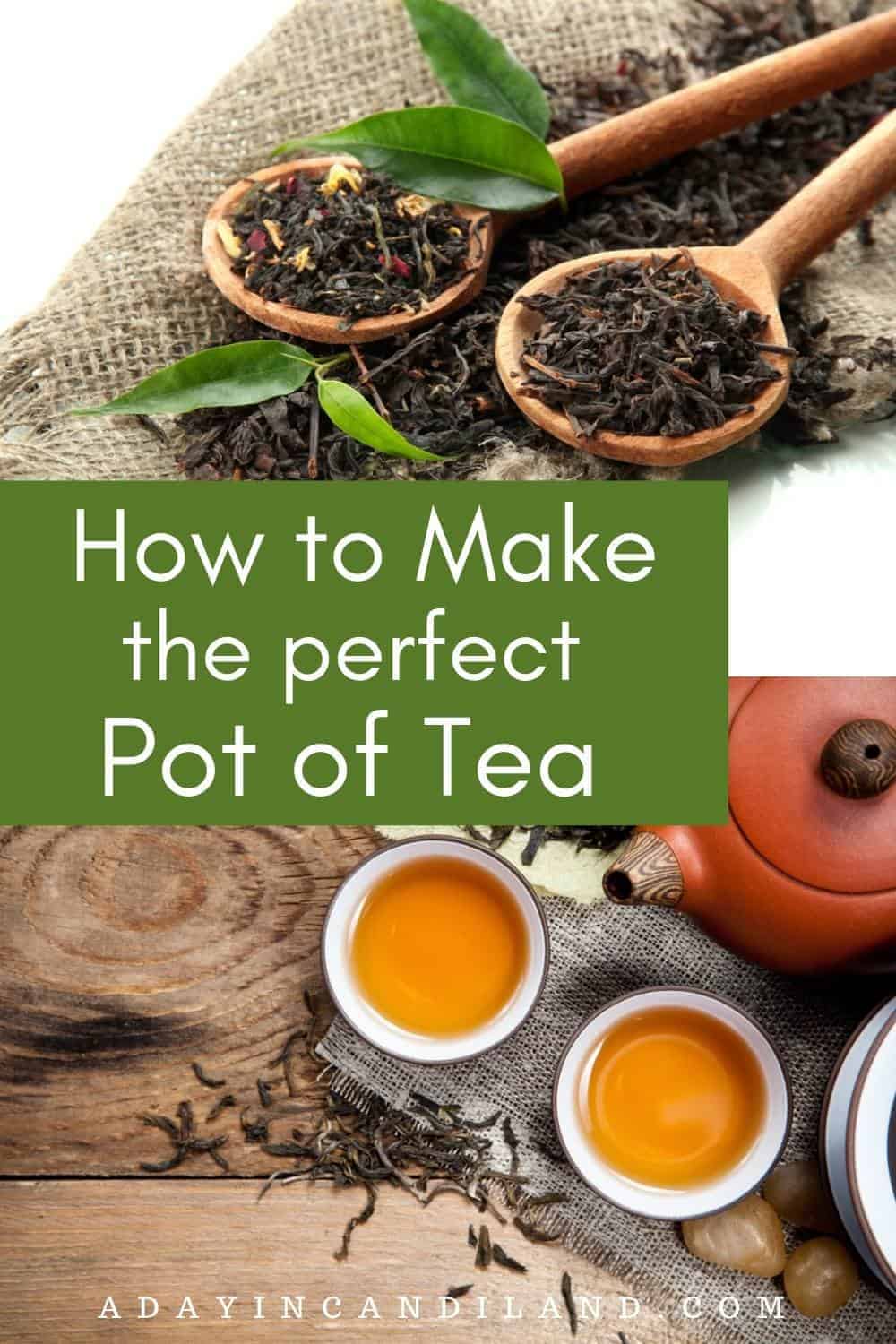 *This post may contain affiliate links. If you make a purchase, I get a small commission. Please see my disclosure policy for details
Make sure you get the New Tea Tasting Review Sheet here as my gift to you.
How to make the perfect pot of tea
Fill a tea kettle with bottled water or filtered water for the best results. Set it on the stove burner just until it boils. You can also use an electric tea kettle which many have their own tea-type temperature. While you wait, you can take a pretty ceramic teapot and run it under hot water so it will be warm when you put the hot water from the tea kettle after the water boils.
I also recommend using a tea cozy over your teapot. Pick your favorite loose-leaf tea, using 1 teaspoon per cup, and add it to a tea ball or tea filter and place it in the water in your teapot. You many have to adjust the amount depending on your taste. Wait for about 3 – 5 minutes and take out the tea. If you leave the tea leaves in longer it can make your tea bitter. You can find out more about loose-leaf tea from this post.
When making larger pots of tea for large groups, purchase or rent a large coffee maker just make sure you only use it for tea. Fill with distilled water and heat. Then add water to the teapots and bring them to the tables.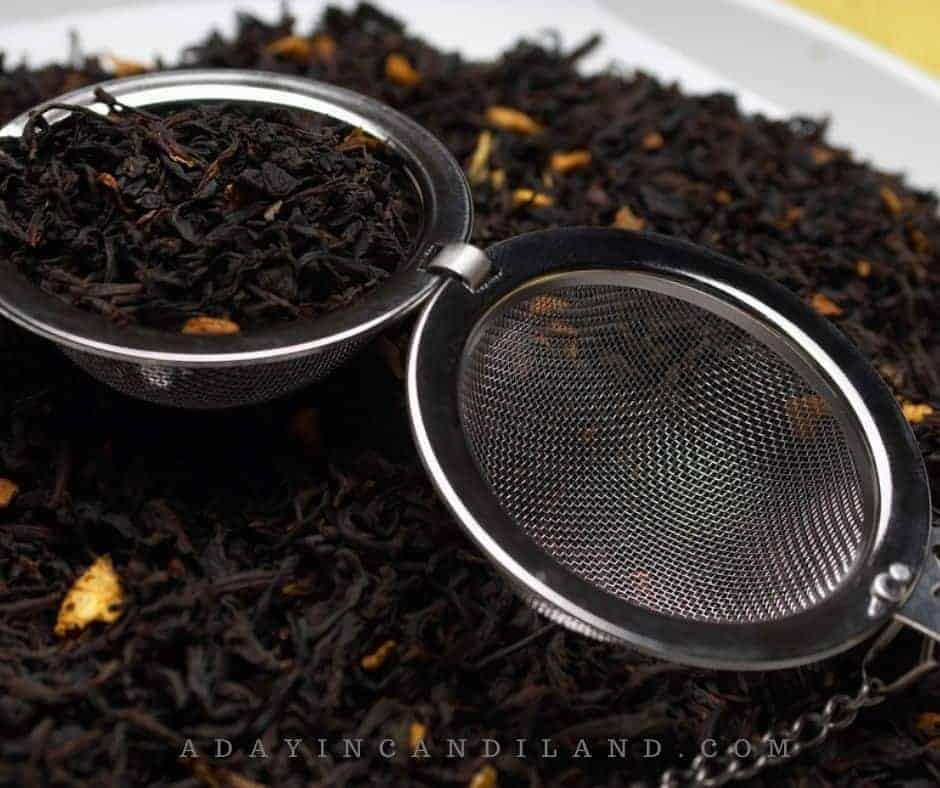 For Black Tea, it is suggested to use 1 teaspoon for a cup of tea and 1 Large Tablespoon for a pot of tea. Make sure your tea ball or tea envelope is larger than the amount of tea you use to give room for the leave to expand in the water.
Tea Brewing Ideas
You can use the bags or tea ball a second time and you will reduce the strength a little bit in the second pot. Many teas suggest you can brew two times. I also suggest having a small tea strainer, just in case some little tea rascals escape when you pour your tea.
Once your tea is ready, get out a pretty teacup and teaspoon and any sugar you may want, light a candle, get a good book and have a nice cuppa tea. Here are some items you should have on hand to have a tea party. You can also invite a friend over and have a small private tea party.
Visit my Afternoon Tea Store on Amazon for some of my favorite things.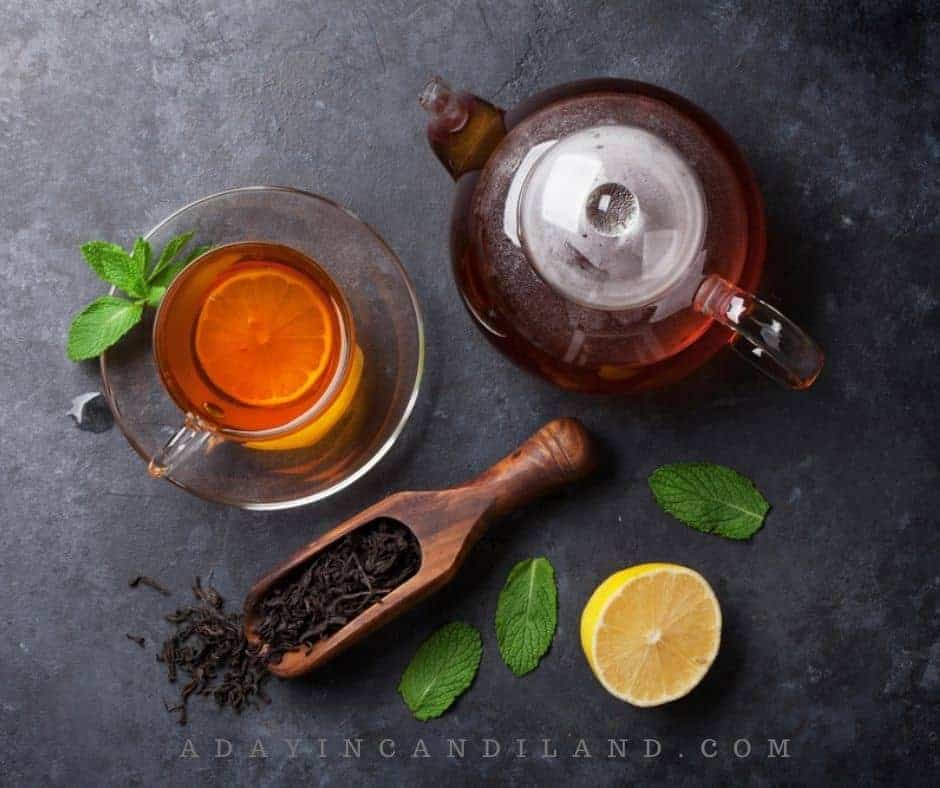 If you like what you read here, please leave me some comments and share on Facebook or pin it. I hope you have learned a few tips on how to make a pot of tea, and leave a tip that you like when making your tea.
More Tea Recipes