How do you make a pot of hot tea?  Don't you just put some water on the stove and drop in the tea bag? Well you could but I have a better way to make your tea taste it's best. You can also get more of my tea tips.
How do you make a pot of tea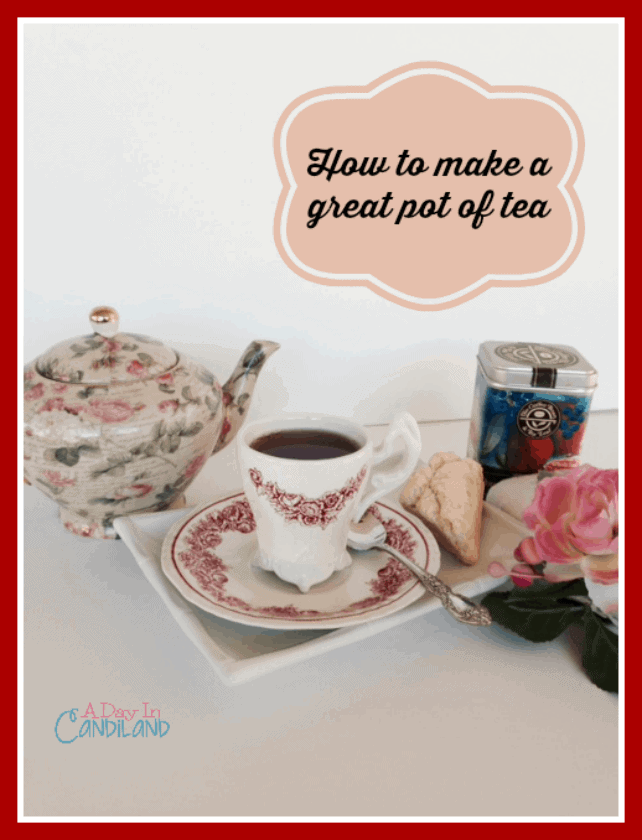 Directions
Fill a tea kettle with bottled water or filtered water. Set it on the stove just until it boils. While you wait you can take a pretty teapot and run it under hot water so it will be warm when you put the hot water in it. I also recommend using a tea cozy on your pot. Now you can add the tea bags (2 – 3 bags per pot) and then pour the hot water in the pot. If you use loose tea you can add it to a tea ball  and place it in the water in your tea pot. Wait about 5 minutes and take out the bags. You can find out more about loose leaf tea from this post.
Tea Ideas
You can use the bags or tea ball a second time and you will reduce the amount of caffeine in the second pot. I also suggest having a small tea strainer, just in case some little tea rascals escape when you pour your tea.
Once your tea is ready, get out a pretty teacup and teaspoon and any sugar you may want,  light a candle, get a good book and have a nice cuppa tea. Here are some items you should have on hand to have a tea party.  You can also invite a friend over and have a small private tea party.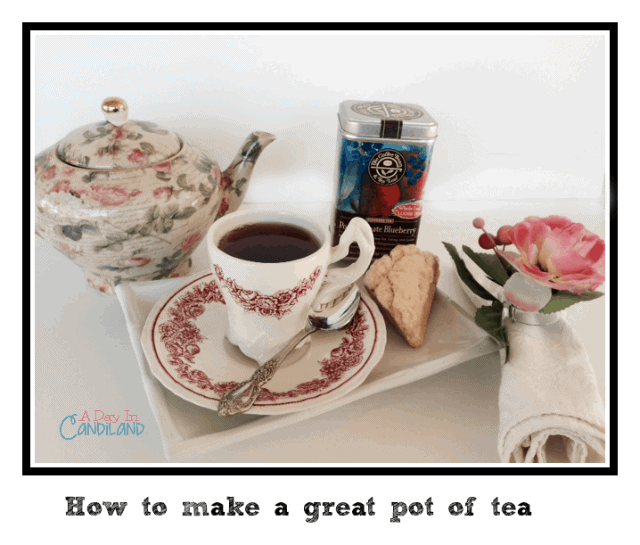 If you like what you read here, please leave me some comment love and share on twitter or pin it. I hope you have learned a few tips on how to make a pot of tea, and leave a tip that you like when making your tea.
Get Your 9 Page Menu Planning Kit
Subscribe to get our latest recipes, budgeting and encouraging tips and receive our 9 page menu plan kit for Free. Yay!