Many people have questioned what the history of afternoon tea is. How and when did this tradition begin? What was served? Was it in the Victorian Era?
Stop by to get all our ideas on Afternoon Tea and Recipes here.
I am fascinated by how Afternoon Tea was started. I had a tea party business back in 2005. My friend Helen and I used to have between 8-40 women come for tea to have private parties. Mostly the Red Hat Society, but some families would come to have a birthday. We even had a few weddings and fundraisers.
That is why I am thrilled to share a bit more about this fun tradition with you! I hope you find it as fascinating as I did.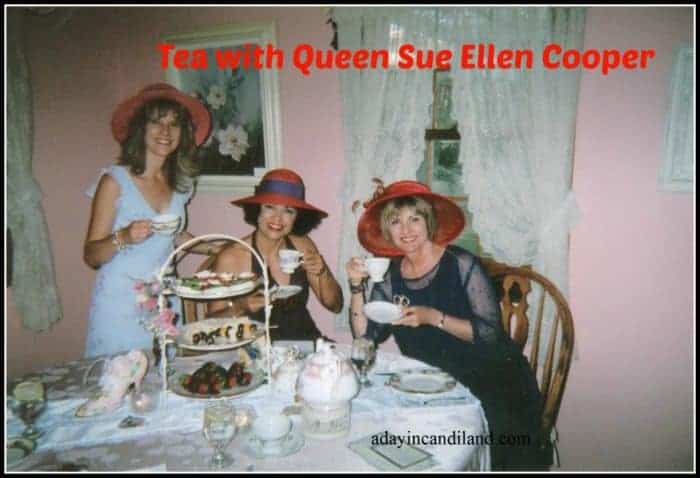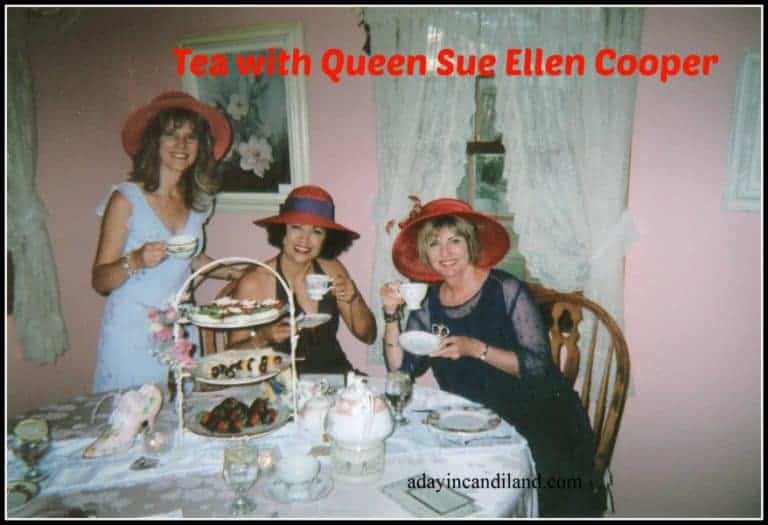 During lunch, I would tell the story of how afternoon tea was started. It goes something like this.
What Is The History Of Afternoon Tea?
The very first-time Afternoon Tea was used was back in 1804.
While drinking tea as a fashionable event is credited to Catharine of Braganza, the actual taking of tea in the afternoon developed into a new social event some time in the late 1830s and early 1840s.
Jane Austen hints at afternoon tea as early as 1804 in an unfinished novel. It is said that the afternoon tea tradition was established by Anna, Duchess of Bedford.
Tea consumption increased dramatically during the early nineteenth century and it is around this time that Anna, the 7th Duchess of Bedford is said to have complained of "having that sinking feeling" during the late afternoon. At the time it was usual for people to take only two main meals a day, breakfast, and dinner at around 8 o'clock in the evening. The solution for the Duchess was a pot of tea and a light snack, taken privately in her boudoir during the afternoon.
Later friends were invited to join her in her rooms at Woburn Abbey, and this summer practice proved so popular that the Duchess continued it when she returned to London, sending cards to her friends asking them to join her for "tea and a walking the fields."
Other social hostesses quickly picked up on the idea and the practice became respectable enough to move into the drawing-room. Before long all of fashionable society was sipping tea and nibbling sandwiches in the middle of the afternoon.
If you really enjoy the Art of Tea enjoy these Afternoon Tea finds in my Amazon store and join our Facebook and Instagram Community.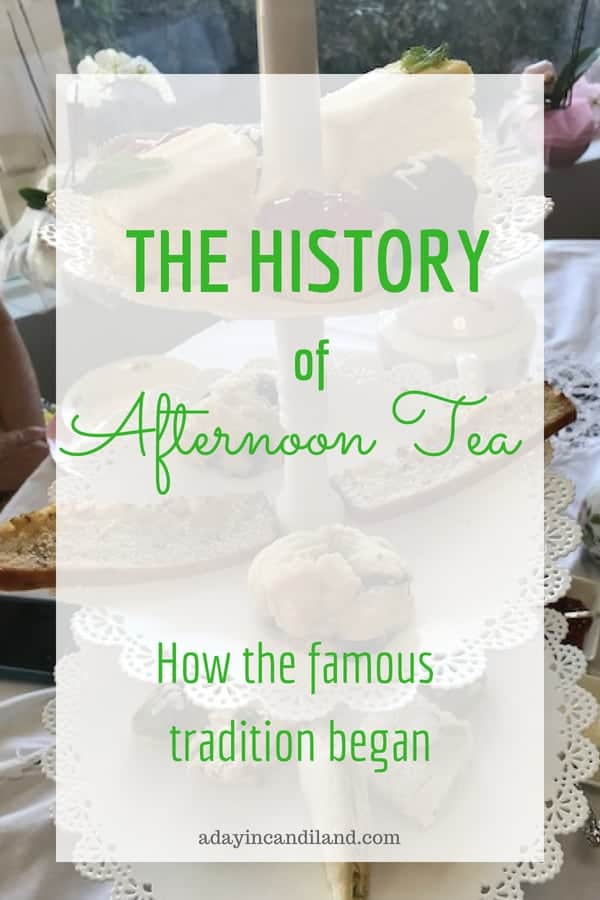 What is Afternoon Tea?
Afternoon Tea is a tea-related ritual, introduced in Britain in the early 1840s. It evolved as a mini meal to stem the hunger and anticipation of an evening meal at 8 pm.
Afternoon Tea is a meal composed of sandwiches (usually cut into 'fingers'), scones with clotted cream and jam, sweet pastries, and mini cakes. Interestingly, scones were not a common feature of early Afternoon Tea and were only introduced in the twentieth century.
Afternoon Tea Fun Facts
If you enjoy tea parties, here are a few more fun facts about this English tradition.
Afternoon tea used to be based on class. For example, working-class laborers would usually only be able to nibble on just one baked good, while upper-class people enjoyed various sandwiches, cakes, and pastries.
Many high-class hotels and restaurants in England have broken with tradition and created themed Afternoon Tea parties.
On record, one of the most expensive afternoon teas in Britain was hosted at the Cliveden hotel in Berkshire and the meal was £550 per couple.
High tea and afternoon tea are not the same things. High tea was the working-class man's main meal of the day (much like lunch or dinner). High tea refers to the height of the table – the main meal being eaten at a high table.
Afternoon tea used to be served between 2-5 p.m.
Tea Tips
If you enjoyed the History of Afternoon tea, I hope you get to experience some of these Tea Tips: