Create a week's worth of lunches in under 30 minutes that are tasty and easy to make.
This week I took some time and did some meal prepping made some delicious salads in jars for the week. I find about 10:00 am to 11:00 am, I can get famished and the last thing I want to do is binge eat or have something that is not healthy. For more delicious recipes visit here.
Meal Prepping Salads in Jars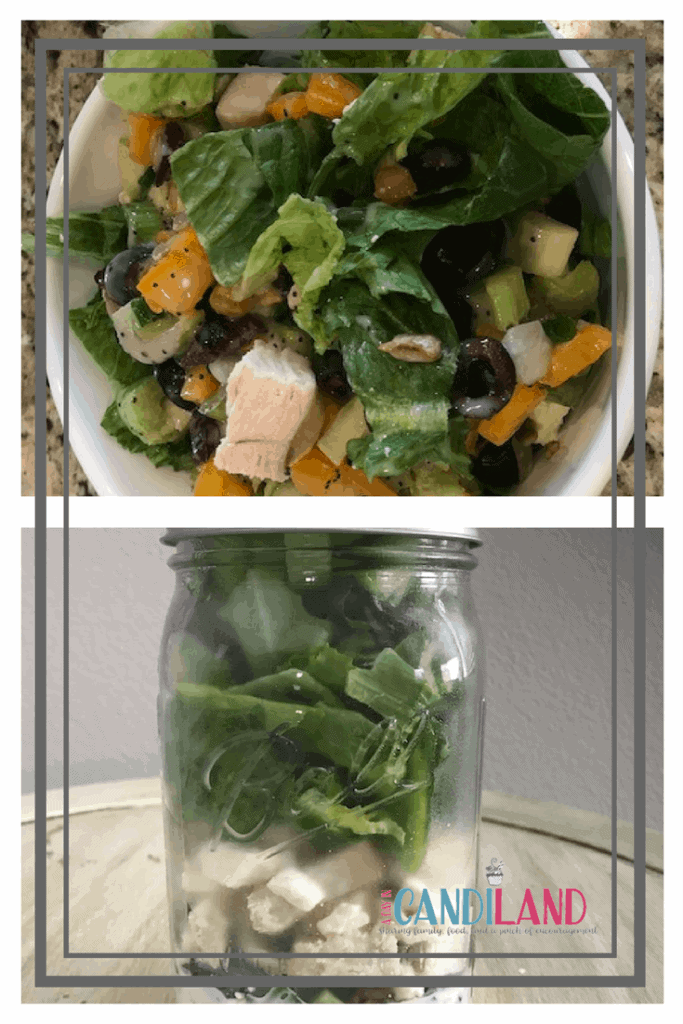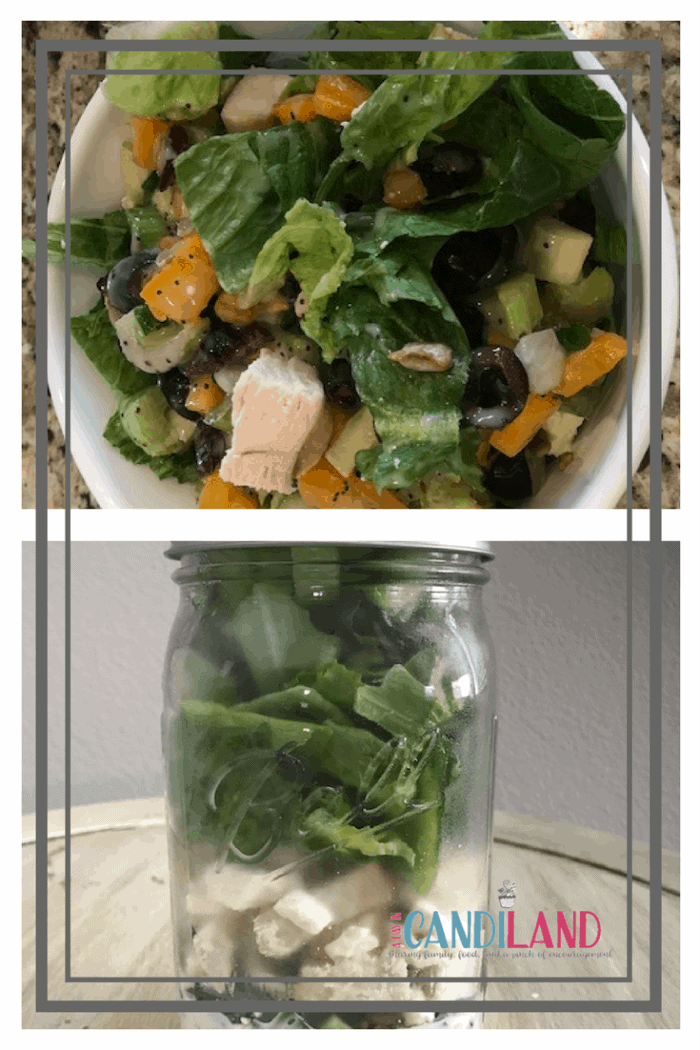 It's these time when it is easy to cheat or get off track. Having something ready made and healthy with a scoop of protein makes all the difference. I decide what I am going to prepare on Sunday or Monday and I add the ingredients to my shopping order.

Start with a Wide Mouth Pint or Quart Jar. I prefer Quart. Wash and Dry all pieces before you start. It is all in the way your layer your salad that determines how fresh it will stay.
How to Create Your Salads in Jars (Wet to Dry)
Dressing (optional, you can add later)
Hard Veggies (less absorbent)
Soft Veggies
Cheese and meats
Toppings, seeds, fruits
Green Leafy Lettuce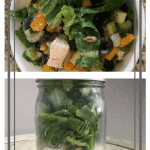 Basic Green and Veggie Salad in a Jar
Ingredients
1/4

Cup

Chopped Cucumbers

about 1/3 cucumber

1/4

Cup

Orange or Green Bell Pepper

about 1/4 bell pepper

1/4

Cup

Broccoli or Cauliflower

1/8

Cup

Chopped Onions

Green, White or Red

1/8

Cup

Sliced Olives

1/8

Cup

Dried Cranberries

Or Apples

1/2

Cup

Cooked Chopped Chicken

I use the Instant Pot and cook for 12 minutes and then release steam

1/8

Cup

Feta Cheese

or your favorite

1/8

Cup

Seeds

Sunflower or Pecans

1

Cup

Green Lettuce

Your Favorite
Instructions
Layer as shown above in a clean washed jar. Add dressing to bottom of the jar, or at time of serving. Jars should last 5 - 7 days.
These are the jars I used to make these salads: 
Meal Planning Cheat Sheet
Subscribe to get our newest recipes and encouraging tips along with your meal planning cheat sheet to organize your kitchen food pantry, fridge, freezer and plan 30 days of delicious dinners including 7 recipes.