Meal planning can be overwhelming and meal planning on a budget might sound impossible. Just the sound of it used to make me cringe. Maybe you are thinking about how you can save money while planning your meals. Having a plan will save you time and money.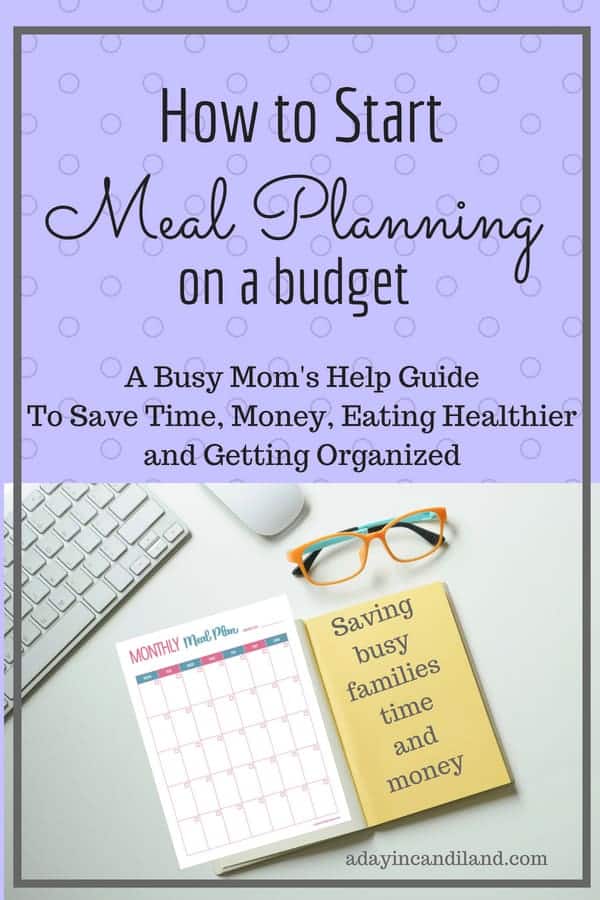 Why should you start meal planning?
To Save Money
To Save Time
To Be Organized
To Eat Healthier
Once you know why you are going to start your planning you can begin.
Meal Planning on a budget to save money
If your goal is to save money, then you need to start with a budget.
Once you have your budget then break that out into how many times you will shop.
Once a Week
Twice a Month
Once a Month
Other Options – Sign up for Grocery Pick Up
Clean Out Your Pantry and then write down what you have on your pantry sheet or label your pantry for better organization.
Clean Out Your Fridge Then write down what you have on your refrigerator sheet.
Use the calendar to write out your family's favorite meals. Get your kids to help with planning. Make it a family activity.
Come up with a monthly budget for your groceries. I keep a list on my phone of the things I buy each week and the price next to it. Then I see what is left in the budget and come up with ingredients for my meals for the week.
If you have an extra freezer, buy your meat in bulk and separate it for the different meals. Especially when your ingredients are on sale.
I like to pick one or two days a week, that we eat something inexpensive. It might be on a really busy day, or when some of my kids are working at night. Maybe soup from the pantry or a quick quesadilla, or a recipe from quick and easy meals that are budget friendly.
Save time with meal planning.
The first time you meal plan it will take longer. The more you do it the faster it becomes and you start to get into a rhythm. You will also learn the cost of each meal and you can really work your budget.
For me, saving time is the best part of meal planning. Shopping online has saved me so much time. It cuts my weekly shopping time in half.
I suggest you get an extra freezer or refrigerator. That way you can store food or freeze it until you need it.
While you are doing your grocery list for the week, you can use some of the grocery apps to see if you can save money on the ingredients.
Need more recipe ideas for weekly meal plans?
Stay organized with meal planning
Meal planning will help with the organization. By using up what is in your pantry and refrigerator each week will help keep these areas organized and move the food in and out while also saving money by purchasing only what you will be using and using up what you already have in your stock. Get more tips on an organized kitchen.
Eat healthier when you meal plan
Meal planning lets you choose what you want to eat. Healthy or not. It is just as easy to plan healthy meals when you are meal planning. You can google healthy recipes on a budget or 5 ingredient or fewer meals.
Once you have a few recipes on hand, you can try to change them up a bit and add them to your meal plan calendar.
Here is a list of some healthier ingredients when you are on a budget.
Tips for Saving Money on Meals
Choose some recipes without meat
Make some recipes that will have leftovers that you can add to another meal.
Use some leftover fruit from meals in smoothies for breakfast
Using rice for a side dish and then also in a skillet meal.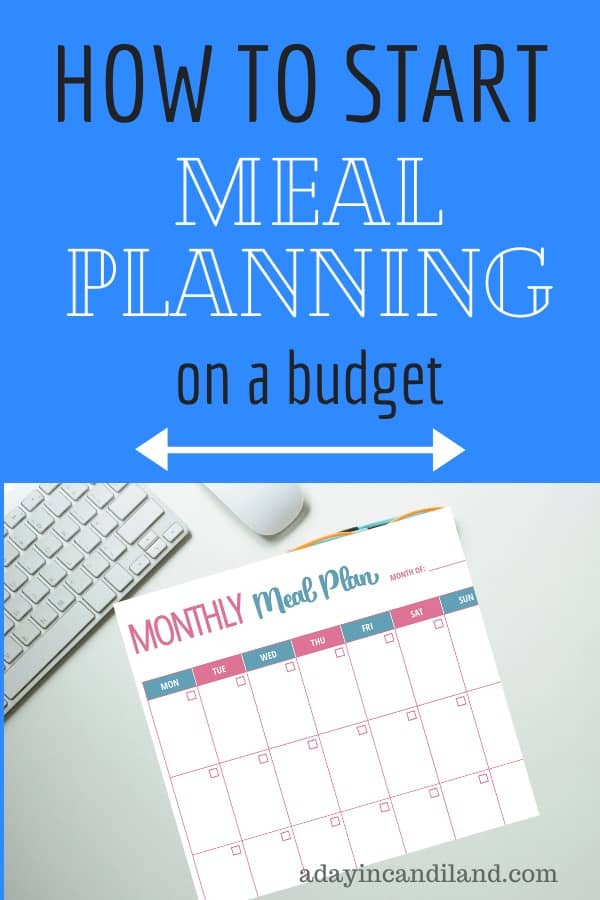 More ways to save money on a budget.