Self-care is essential to living a healthy and fulfilling life, but it can be challenging to make time for it in our busy schedules. That's where a self-care planner comes in, a tool that can help us prioritize and plan self-care activities, and ensure that we're taking care of ourselves both mentally and physically.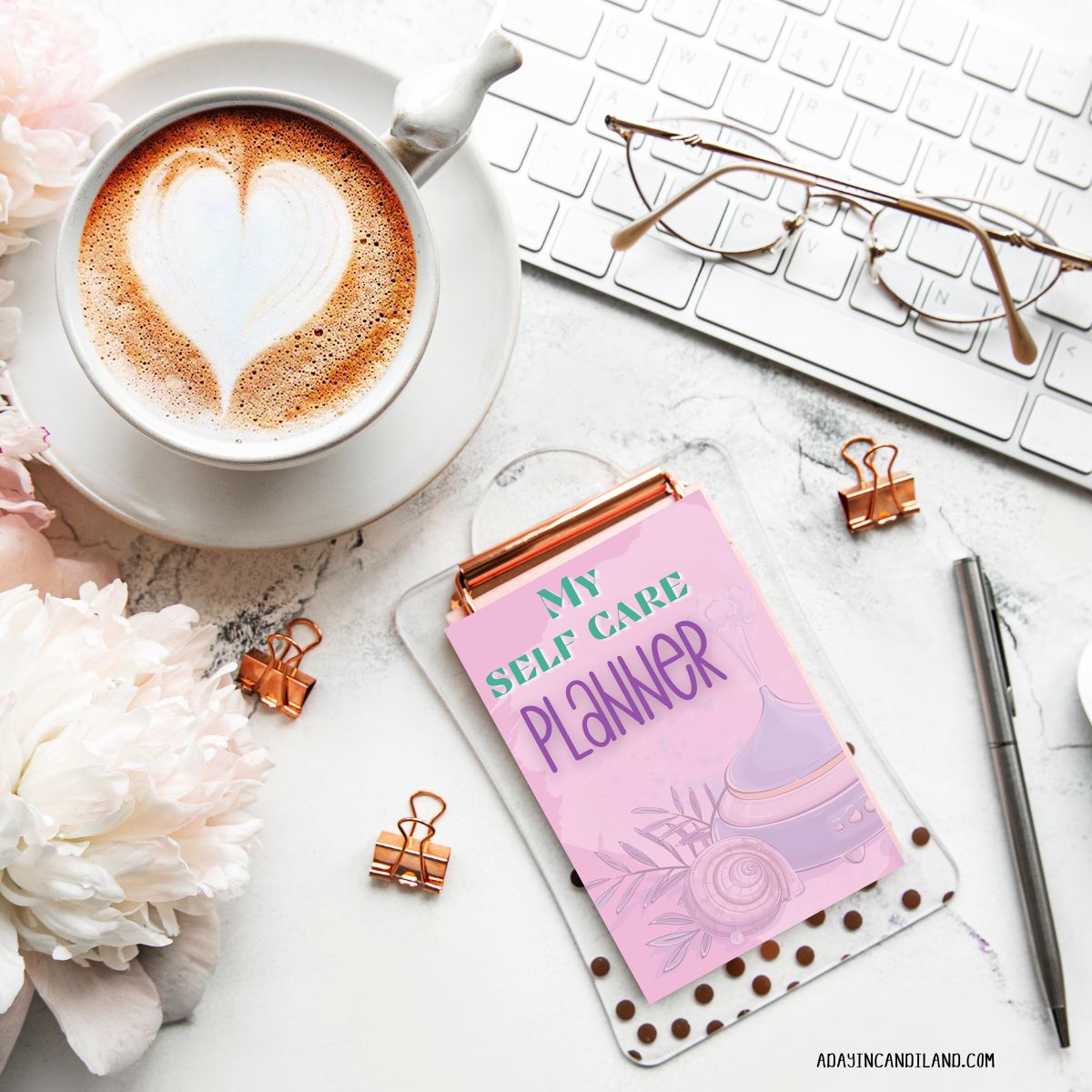 We can explore the concept of self-care, why it's important, and how a self-care planner can help us incorporate this important practice into our daily routines.
We'll also provide tips and ideas for self-care activities that you can add to your planner, and discuss the benefits of creating a self-care routine that's tailored to your individual needs.
Definition
Self-care can be defined as any deliberate action taken to protect, maintain, or improve an individual's physical, mental, and emotional health. It involves taking responsibility for one's own well-being and making choices that promote balance, harmony, and overall wellness in life.
Taking care of yourself can take many forms, including eating a nutritious diet, practicing regular physical activity, prioritizing sleep, engaging in stress-reducing activities, seeking professional help when needed, and practicing self-love and self-compassion.
Ultimately, self-care is about investing in oneself and recognizing that one's own health and happiness are a top priority.
What are the Benefits
There are numerous benefits to practicing self-care. Here are some of the most significant advantages:
Improved Physical Health: Self-care practices like regular exercise, healthy eating, and getting enough sleep can lead to improved physical health, including increased energy levels, better immune system function, and a reduced risk of chronic diseases.
Better Mental Health: Self-care is essential for promoting and maintaining good mental health. Activities like meditation, journaling, or taking a relaxing bath can help reduce stress, anxiety, and depression.
Increased Productivity: Taking time to care for oneself may seem counterproductive, but it could lead to increased productivity. When prioritizing self-care, one is better able to focus, think creatively, and be more efficient in tasks.
Better Relationships: Investing in self-care can lead to healthier, more supportive, and meaningful relationships with others. When an individual has the resources to take care of themselves, they are better equipped to be present and supportive when needed.
More Resilience: Practicing self-care can help individuals develop more resilience when faced with stress or difficult times. A self-care plan helps them recognize their needs and provides the tools to cope with adverse situations.
Overall, incorporating self-care into one's lifestyle can lead to increased happiness, self-esteem, and a better quality of life.
What are some activities?
There is no one-size-fits-all approach to self-care, and the activities that work best can vary from person to person. Here are some examples of self-care practices that you may want to add to your self-care plan:
• Physical activity: Going for a walk, running, yoga, dancing, or playing sports
• Mental health activities: Meditation, journaling, deep breathing exercises
• Creative pursuits: Painting, drawing, making music
• Socializing with friends and family
• Eating nutritious meals and snacks
• Pursuing hobbies or interests
• Taking a relaxing bath or shower
• Getting sufficient sleep
Related Articles
How does a self-care planner work?
A self-care planner is a tool that can help you create and track your self-care routine. It typically includes sections for scheduling activities, tracking progress, writing down goals and intentions, reflecting on experiences, and noting any challenges or successes.
By having all of this information in one place, it's easier to stay focused and motivated to practice self-care. A self-care journal can also be used to help you identify where you need more support or resources.
Using a printable self-care planner can also help keep your goals top of mind so that it's easier to make them part of your everyday life. Additionally, if there are certain habits or activities you'd like to track, a wellness journal can be used for that purpose as well.
Overall, a self-care planner is an invaluable tool in helping you prioritize your own well-being and create sustainable habits for better mental health and overall wellness.