Spending time writing your thoughts on your Spring Daily Gratitude printable will keep you in a positive frame of mind and help you overcome negative thoughts, Anxiety, and Depression.
Just like the Fall Thankful List, I have now created a Spring list with 31 things to be grateful for. Look for our Summer Gratitude list next month.
You can print off 3 sheets for the three different months of Spring. There are 31 spaces for you to list what you choose.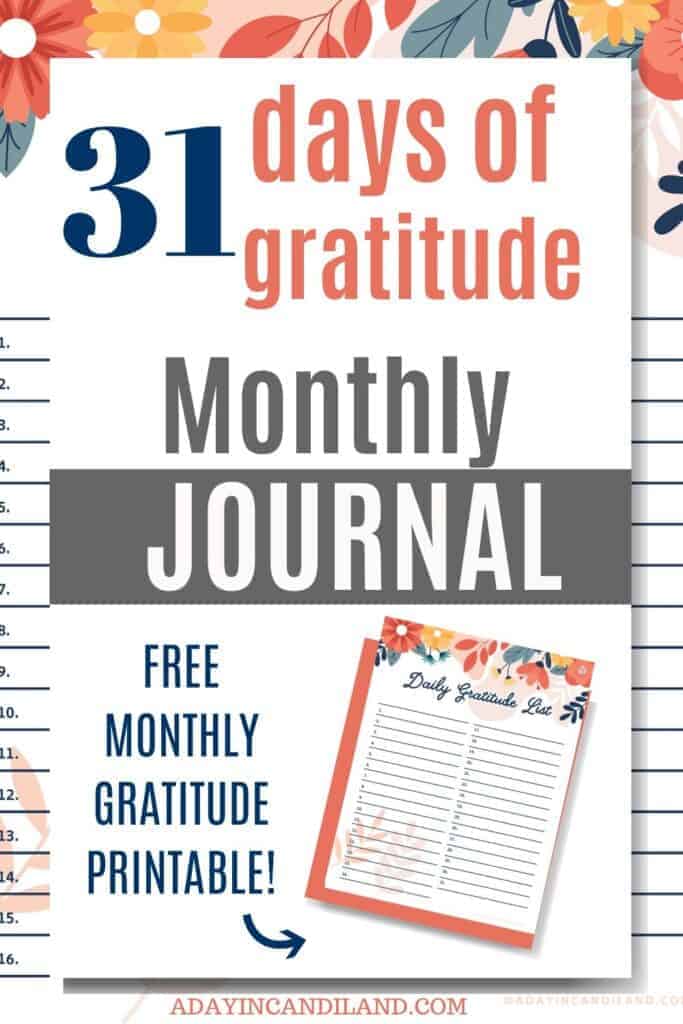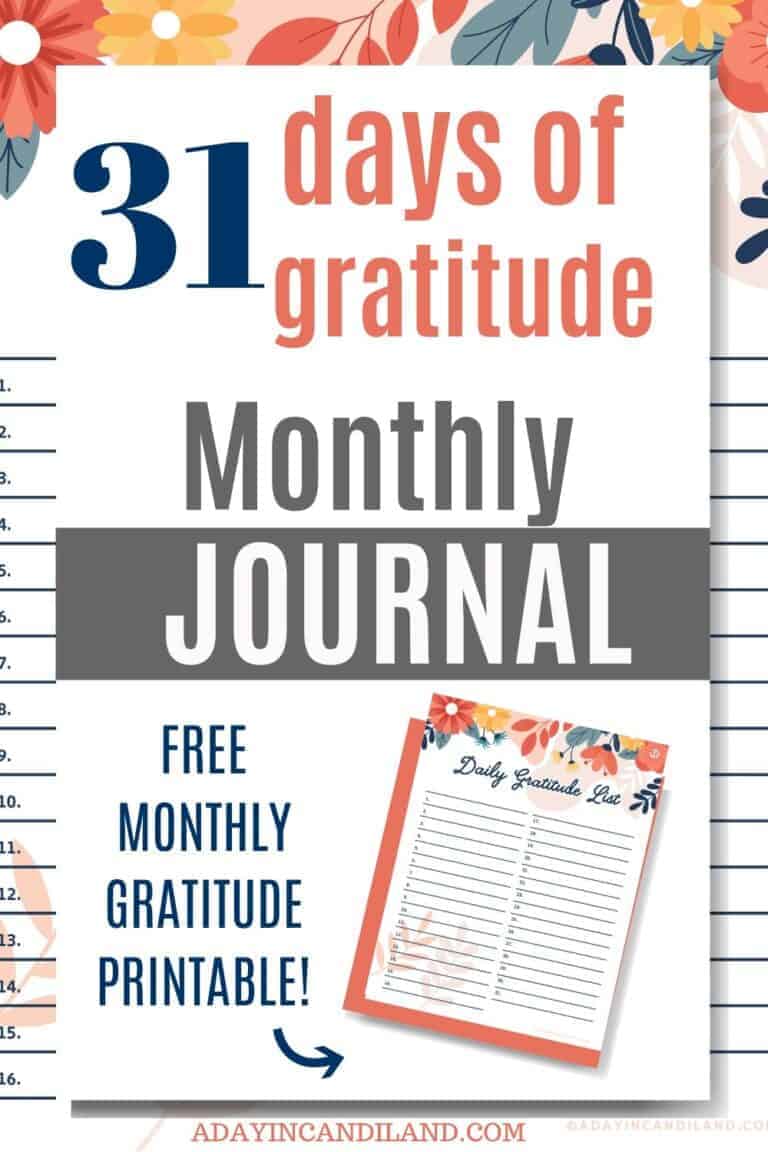 How to Use Your Gratitude Printable
This list can be used in different ways as listed below:
Each Day, add a New Item you are thankful for.
Write out what you want to pray for during the month.
Add people's names or things you want to pray for others during the month.
You can add these to a notebook or put them in a plastic sleeve. I like to keep them and look back to remind myself what has happened since I wrote them out.
There is something to be said about writing things down. It makes things more tangible. Just like you have a better chance of accomplishing your goals when you write them down and put a date on them, vs just thinking about it in your head.
Suggestions for things you can write down:
Grateful for the home I live in
My health is good
I have groceries in my pantry
My husband has a good job
Once you write down your list or as you are writing, say these things out loud daily. Speaking things out is also another way your brain acknowledges these things.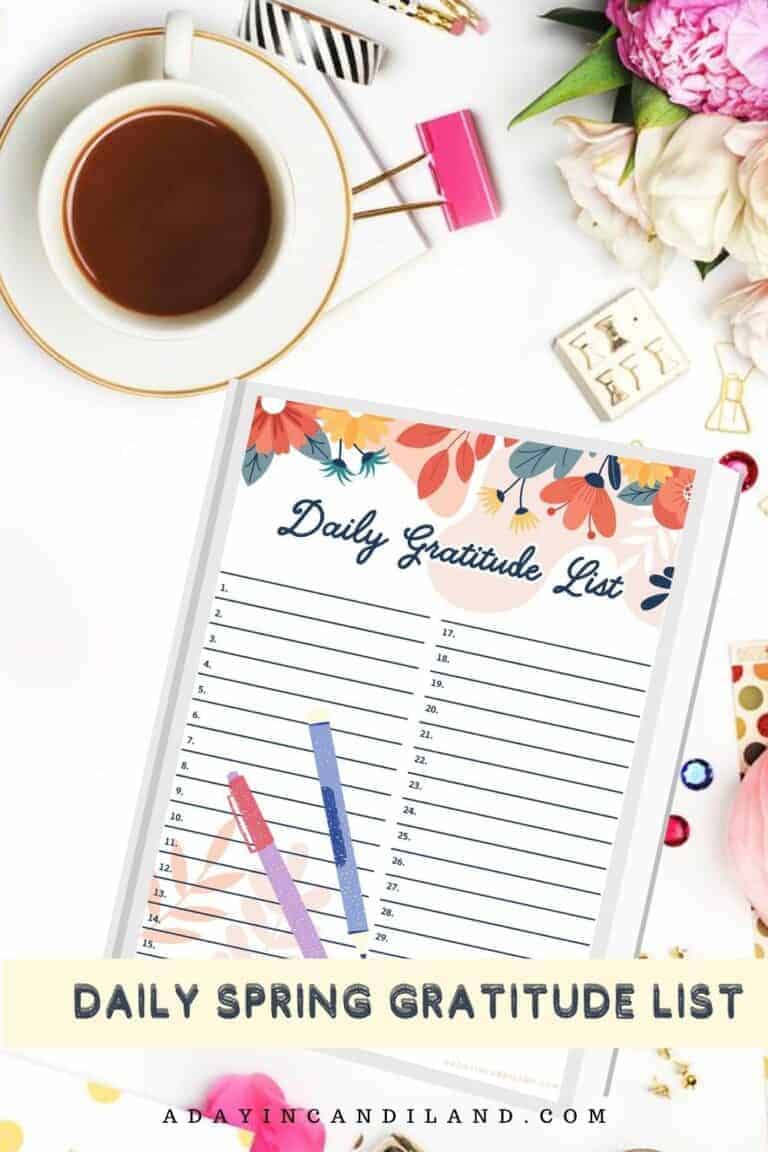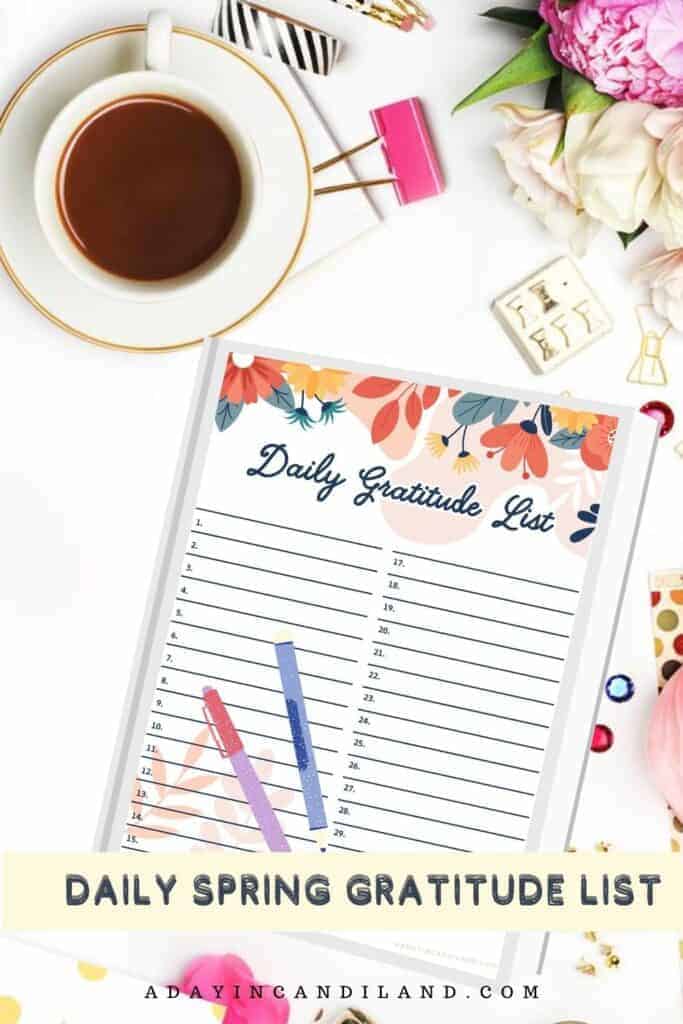 Grateful Scriptures
"Give thanks to the Lord, for he is good; his love endures forever"

1 Chronicles 16:34
"Give thanks in all circumstances; for this is God's will for you in Christ Jesus"

(1 Thessalonians 5:18).
"And whatever you do, whether in word or deed, do it all in the name of the Lord Jesus, giving thanks to God the Father through him"

Colossians 3:17
"Do not be anxious about anything, but in every situation, by prayer and petition, with thanksgiving, present your requests to God"

Philippians 4:6
We have a new Daily Gratitude Journal in the shop now. Take a look!
More Ideas For Gratitude & Self-Care: