What are you grateful for? Use this printable list to document 50 things you are grateful for. Writing down what you are thankful or grateful for, gives you more joy during your day. When you list even the smallest things down you are reminded during the tough times and days that you have much to be thankful for.
I challenge you to write one thing down each day and keep it in your journal or binder. Start today.
50 Things I am Grateful For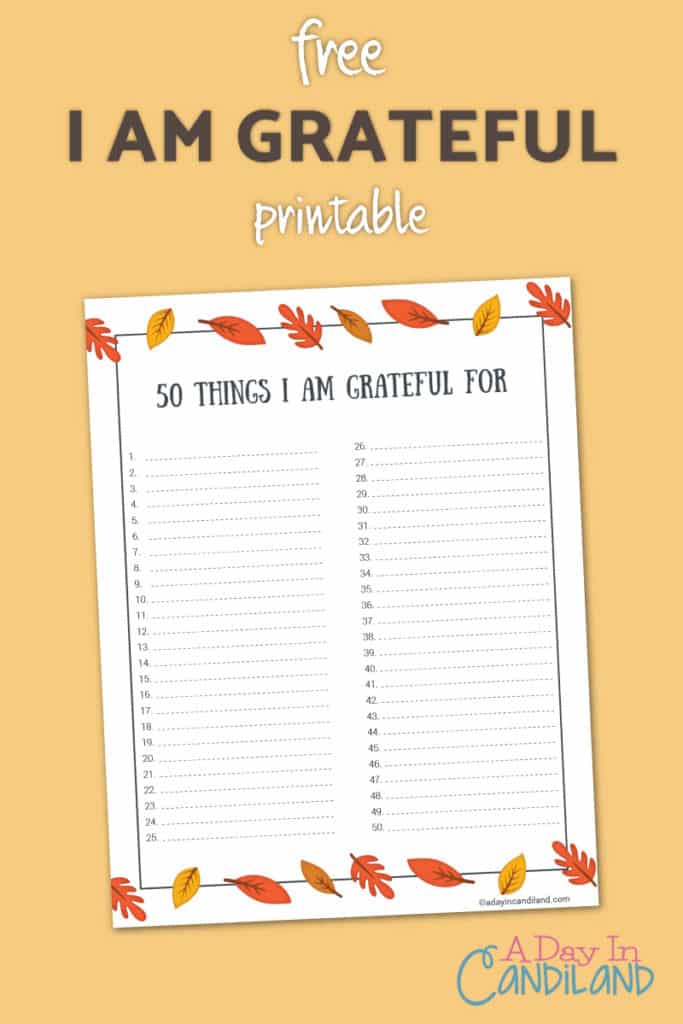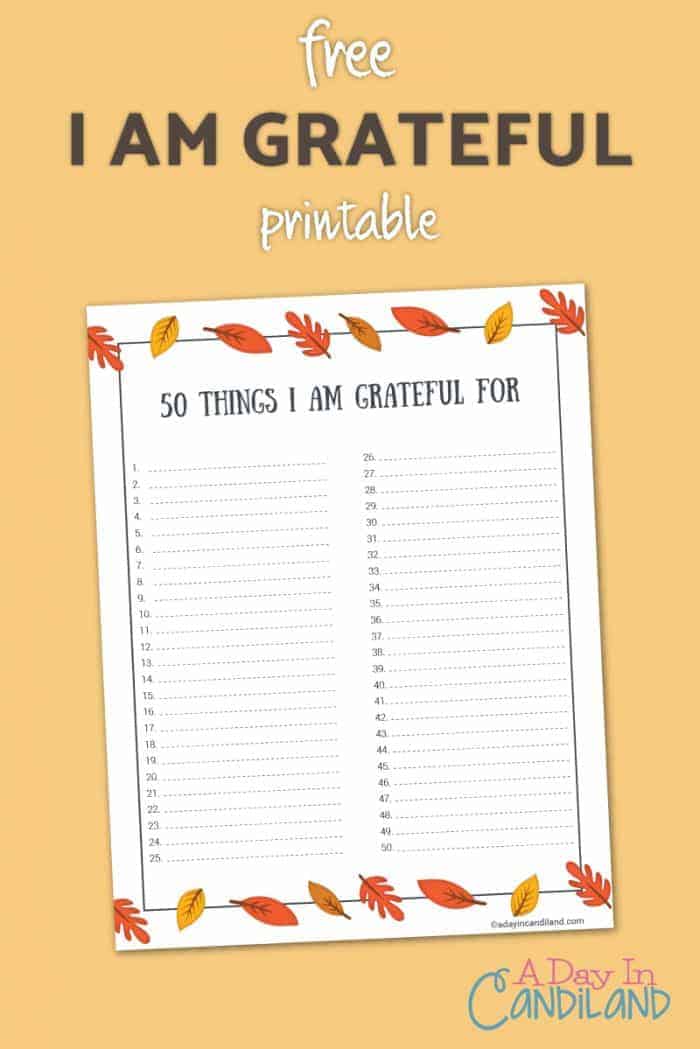 When we are reminded of all the gifts we have, family, a home, a car, a job, food, etc, that maybe we have taken for granted, it can put things in perspective for us.
Autumn, or Fall, is here and the weather will be cooler, we will be diving into that comfort food, Thanksgiving and all the holidays, along with decorating, this can be a time to be joyful and it can also be a sad time for others.
I would love to suggest if you know of anyone who has had a hard time this year, to reach out to them and spend some time, do a chore for them, send them a card or just give them a phone call. It can make all the difference in the world to someone. You could even print off one of the 50 Things I am Grateful For and give them to a friend.
Leave a comment or hop over to facebook and share something you might do for someone to brighten their day.
Get this 50 Things I am Grateful for when you sign up for our weekly newsletter
Subscribe to our weekly newsletter and receive the 50 things I am grateful for printable for free.