Get ready for the holidays with this outdoor Fall cleaning checklist to winterize your home and prepare your home for the upcoming holiday season.
We don't get so much of a winter here in California, but I love these helpful cleaning tips from my friend Jen, who knows something about living in a harsher Winter and you will too.
I am busy trying to squeeze out the last warm rays of Summer. But it is slowly coming to an end, and it's time to start dealing with Winter. But, before I can even think of that, it is time to think about starting the outdoor fall cleaning checklist.
Fall cleaning is generally a semi-fun thing to do. It sets the stage for holiday decorating, and scrubs away the last bit of Summer grit and grime. But most people concentrate on the inside of their home. Today I am helping you to get your outdoor living spaces ready for the colder weather.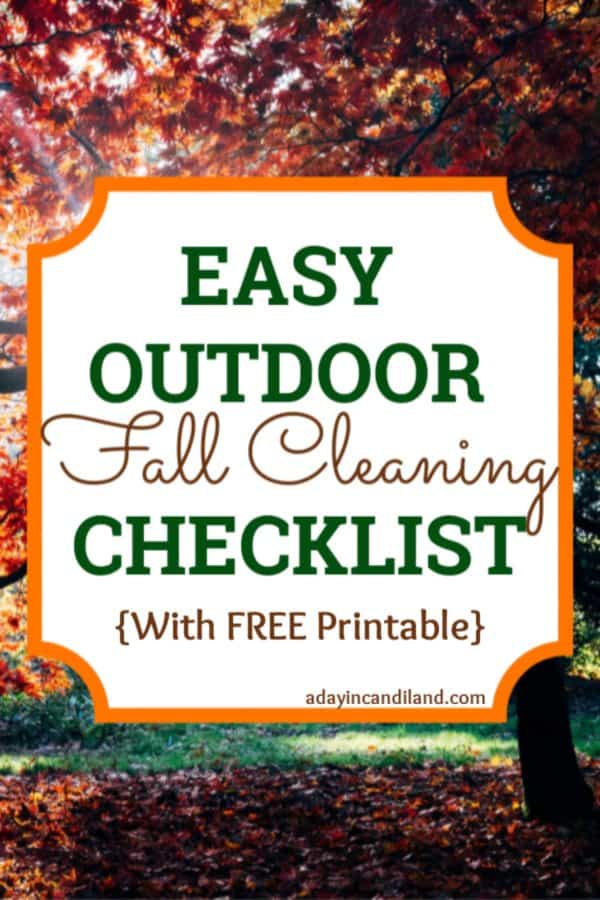 Outdoor Cleaning Checklist and Tips
Through experience, I have found that there are 5 main things that MUST make your outdoor cleaning checklist. Once you tackle these 5 main areas, you can move on to the other areas you wish to clean. Or, perhaps, take a break and go enjoy some Fall foliage.
Have Your Heating/Cooling System Serviced On The Outside & In
This is one task I forgot during the Spring, and boy did we pay for it. On the hottest day of the Summer, our air conditioning went. Luckily, it was only a capacitor on the outdoor unit, and it was fixed inexpensively(well, as far as HVAC systems go). So schedule your service as soon as you can.
Make sure your service repairman does the following things:
Visually inspects the outside unit for cracks in the casing that covers the fan. A small crack that goes unnoticed can be a HUGE expense in the future.
Cleans and vacuums the outside unit vents. During the Summer, dust & allergens, bugs and other creepy crawlies, and any other nature-related stuff can accumulate in the vents. Prevent damage to your fan if something gets sucked in it that is leftover from Summer.
Checks all the outdoor hoses for leaks and tears. The last thing you want during a cold spell(or a hot one depending on where you live) is to have a hose bust open and cause your outdoor unit to malfunction.
Verifies that the seal to the house is airtight, so air and bugs can't get in. Leaking air means a harder-working system. And leaking air means escaped heat or air conditioning. Which is a HUGE money waster. This only takes seconds to do and can be fixed inexpensively.
Validates that all parts of the outdoor unit are working, and replace them if they aren't or may not last the Winter. Make sure he has taken off the casing of your outdoor unit, and takes the time to inspect each and every part. Our service provider was pretty awesome in showing what was good, what could wait, and what needed to be done now.
Once that is done, make sure he takes the time to check your indoor unit, change the air filter, and make recommendations for further repairs. The sooner you get this done when you start your outdoor Fall cleaning, the sooner you can schedule needed fixes…before it gets too cold.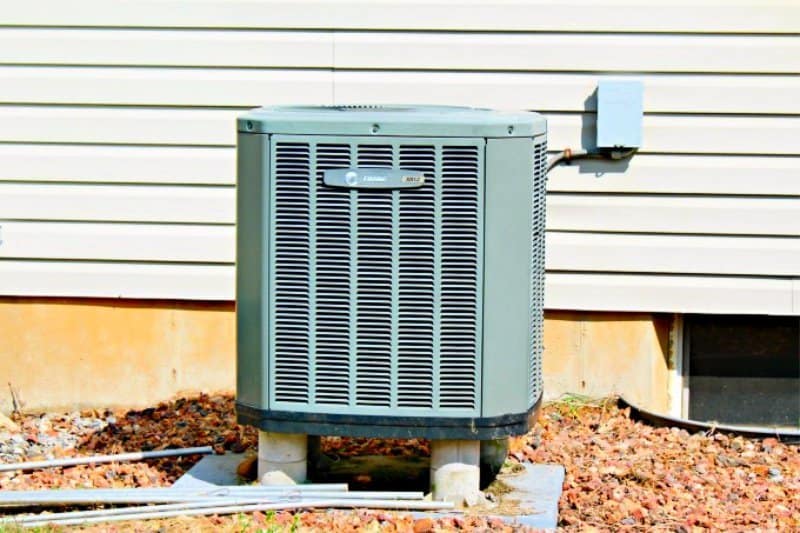 Send Your Lawn Mower For Some TLC
With the weather turning colder, you won't be needing it as much. Now is a good time to take it in to have it checked. Get the blades sharpened if they need it and have the oil changed. Make sure any wires are in good shape.
When it is time to put it away for good, you just need to siphon the gas back into your approved gas container. If you don't plan on using it after you get it back, just have the repairman do it then. Cover it for safekeeping, and put it away in its Winter storage location. Which, for us, is our shed.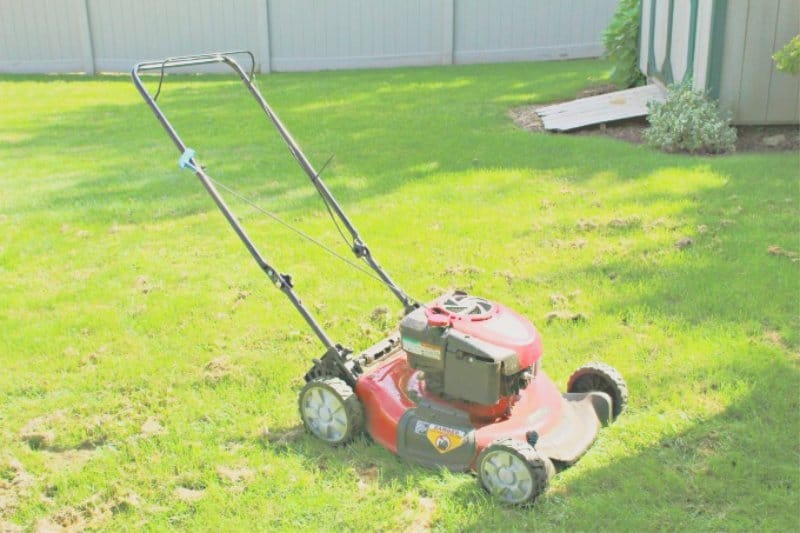 Time To Organize Your Outdoor Shed
Speaking of sheds, before you put your nicely serviced lawn mower away for the winter, take the time to completely empty out your shed and clean it. Before you do that since it could be a good chunk of your time, toss dinner in your crockpot so that you will have a delicious Fall meal waiting for you when you are done.
Check your shed for any repairs that are needed. Toss out old items and make a list of things you need to replace. Make room for your patio furniture. This would even be a great time to add some storage shelves if you have space.
I need to take my own advice, that is for sure. This is what my shed looked liked before I cleaned it: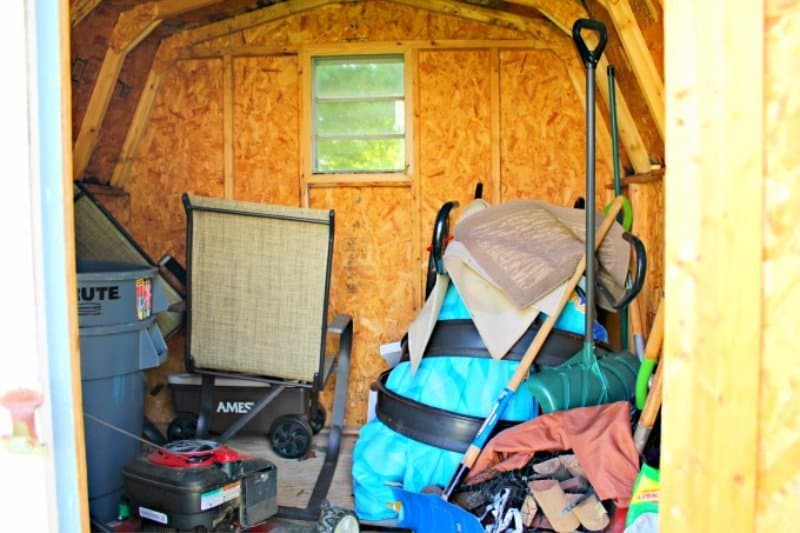 As soon as I finish my indoor Fall cleaning, I need to go back out and take a picture of it organized. For now, here is a picture of the outside. Replacing our shed will be part of our Spring cleaning next year, but for now, it is ready for Winter.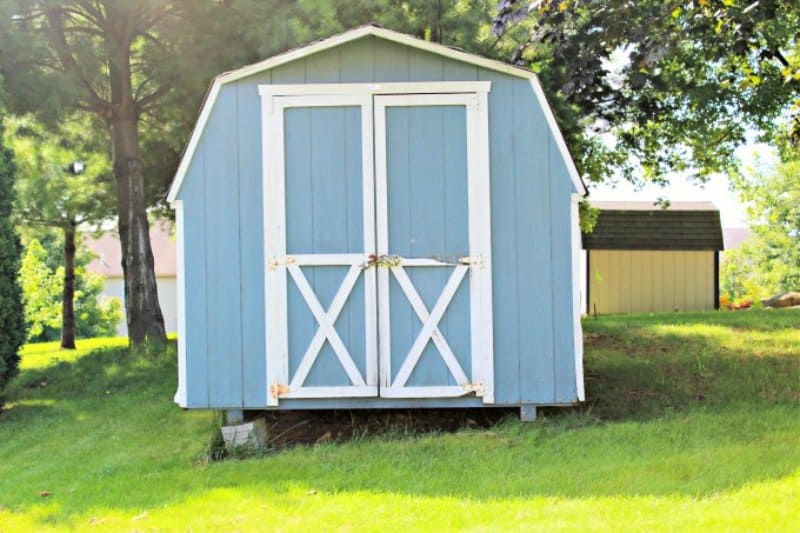 Take The Time To Scrub Your Garbage & Recycling Cans
Most people forget about this. And if you have the unfortunate experience of a bag bursting open inside, well, the smell is horrific! So before the winter snow sets in, grab a bottle of antibacterial cleaner and some hot water. Toss both in the can and let it sit. Rinse thoroughly and let dry in the sun. Then spray with Lysol or similar spray. When it's Winter, you will be glad you did.
And if you live somewhere where it is hot all year round, you will be doubly grateful that you took the time to clean them out for they got a chance to get really stinky!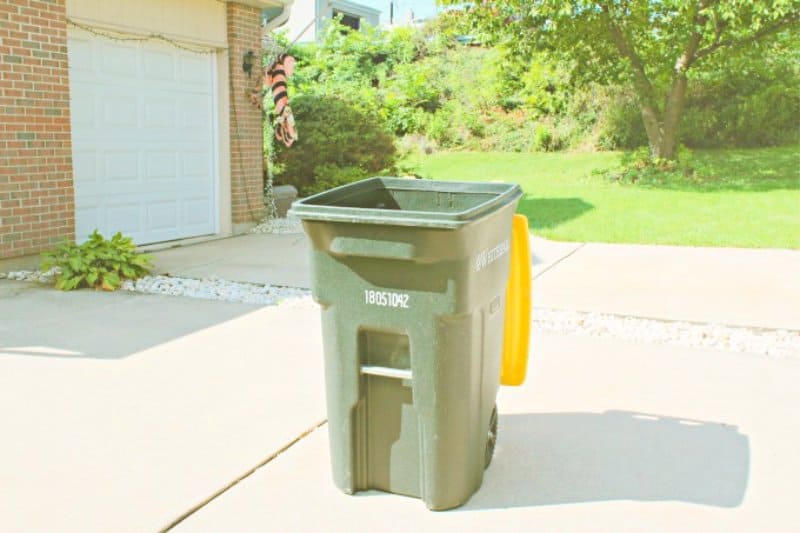 Clean And Service Your Outdoor Deck or Patio Area
We replaced our deck several years ago with composite decking. It was supposed to hold up better in the elements. Well, when I took a look this week, I found a rather large crack. So if you have a similar space, check it for damage, and then get it fixed as soon as you can. By catching it early, you can save yourself from huge repair bills later.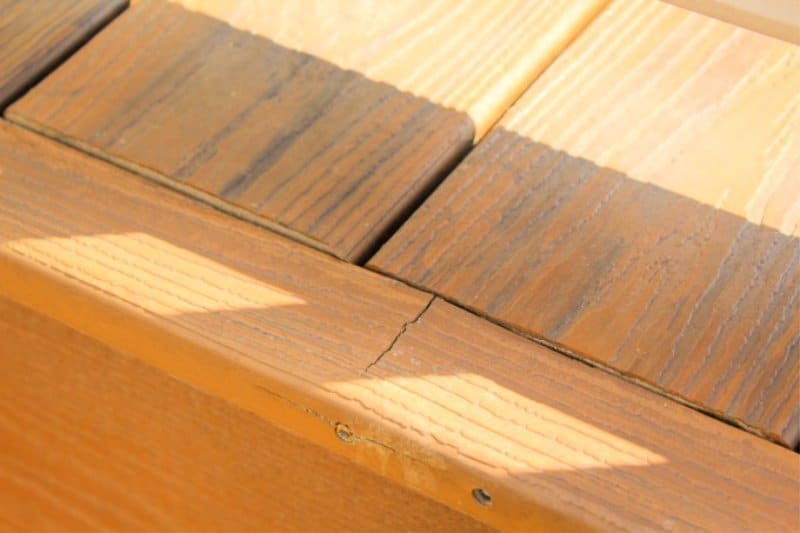 Other things to consider when inspecting your outdoor deck or patio:
Check for the settling of support beams or key bricks.
Make sure no creepy crawlies have created nests in your spaces. If they have, either evict them yourself or hire someone to do it.
If there are missing nails or screws, now is the time to replace them.
Make a mental note for any changes you may be thinking of. You can spend the Winter planning and prepping.
The last thing you need to do with your outdoor deck or patio space is to clean it thoroughly. If you have composite decking like we do, Dawn detergent and warm water work wonders. Just make sure you sweep first so that you don't scratch the materials.
For outdoor bricks, some Mr. Clean and a stiff scrub brush should be your tools of choice. Give it a good scrub, a thorough rinse, and let it dry. Now it is ready for Winter as well.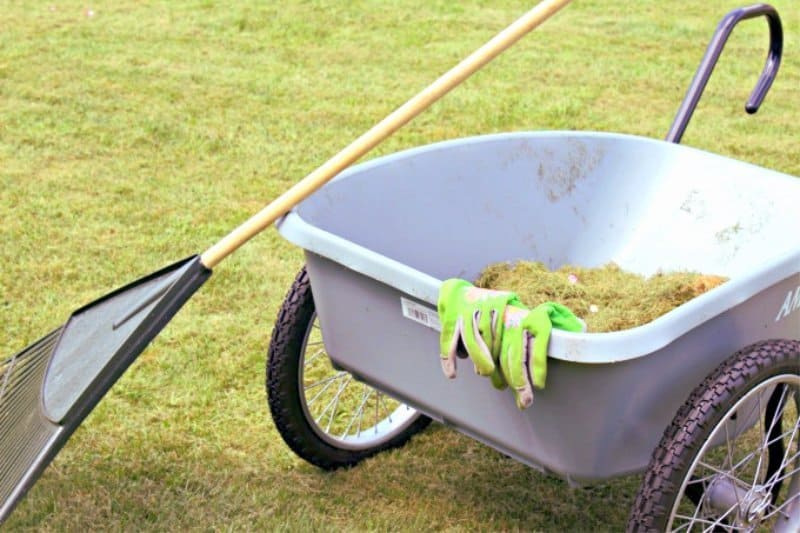 So these are the 5 main spaces that should be on your outdoor fall cleaning checklist. By maintaining your outdoor areas, they will bring family enjoyment for years to come.
For More Cleaning and Organizing Tips Read These Articles:
Fall Kitchen Cleaning and Organizing