25 tips and tools to organize your kitchen can be a dream come true. Have you ever wanted to have a kitchen that looks like those in a magazine?
They have clean Counters and beautifully organized pantries that looks like no one uses them. Well, you can make that dream come true, a little at a time with these 25 tools to organize your kitchen.
Here are tips on how to declutter your room in one day.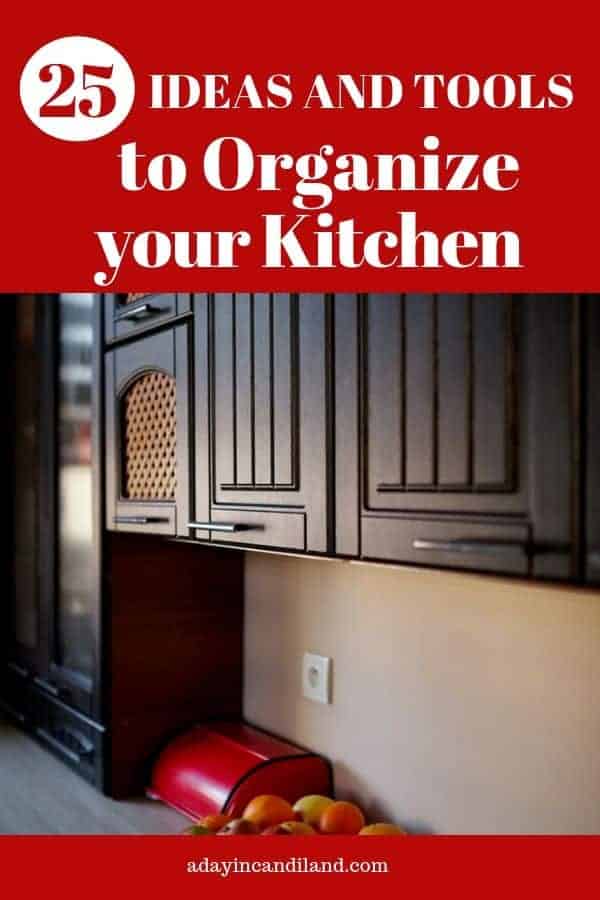 *This post may contain affiliate links. If you make a purchase, I get a small commission. Please see my disclosure policy for details
Tools to Organize Your Kitchen
I love an organized house and even have an organizer for greeting cards. My favorite thing is to look at model homes, I get so many ideas.
A few weeks ago I got the mop and broom holder for my laundry room. I was so excited that they had their own place that wasn't on the floor.
Search around and find a few tools you like and add one or two at a time. In no time your kitchen will be organized and looking beautiful.
See what baking tools I suggest having in your kitchen.
Leave me a comment on your favorite kitchen organizing idea you have found.
For more organizing Tips read these: