One of the best parts of the new year is finding ways to get organized at home. Use these 15 ways to start organizing and spring cleaning your home and workplace.
Read: How to Declutter a Room in One Day
Several times a year I get into the "Lets clean everything out mood." I am not a hoarder by any means, I like to purge, purge, purge, my house that is, so I use these ideas to get organized and this helps me when I am overwhelmed and want a fresh start with my house and work area.
A clean organized house always makes me happy. I just recently moved so getting organized is like a fresh start before and after you move.

15 Ways to Get Organized At Home
The hardest room for me to declutter and organize is my kitchen. This room needs to be done several times a year, it's mostly my pantry and my pans and baking supplies.
Try these 4 quick tips to get your house in order when guests may be coming over, simple Secrets to Clutter-Free Living.
Before Grocery Shopping you can organize your pantry.
I love this idea of a Kitchen Command Center this helps to keep all your mail and paperwork in control.
Organize Your Budget and finances.
Organize your meal planning Yeah, I am all for this.
Ways to Organize Your Kitchen. With tips and tools for the ultimate kitchen.
Ideas on how to organize your linen closet. This closet is always out of control at my house.
Here is one of my favorites for all those measuring spoons and cups, very clever.
Ideas to help you pack when you are moving.
If you want to try 15 minutes a day to organization, you can join in this challenge anytime.
As a bonus – How to clean out your purse.
If you are a blogger don't forget to Spring Clean Your Blog.
Ideas for meal planning.
Tips to makeover your car.
Fall Outdoor Cleaning Checklist for outdoor areas
Get The 12 Month Declutter Calendar Today! 12 Months of Different Tasks
More Ways to Get Organized When You Don't Have Time.
When you lack the time to keep up on all the decluttering, the best trick is to keep it simple and short. Get out a timer and set it for 15 minutes. Try one of these tasks.
Update the dining room table decor and declutter. Swap out the centerpiece or tableware.
Sweep off the front porch and add a pretty plant or a wreath to the door.
Go through the bill pile. Pay or file what is there.
Wipe down the bathroom sinks
Clean a few mirrors.
Light a candle to make the room smell good.
Add some essential oils to a diffuser.
Clean off the nightstands.
Add a few new pillows to your seating area.
Stand at the front door and clean the spot your eye goes to first.
Change your linens on your bed. Spray some lavender spray to freshen up.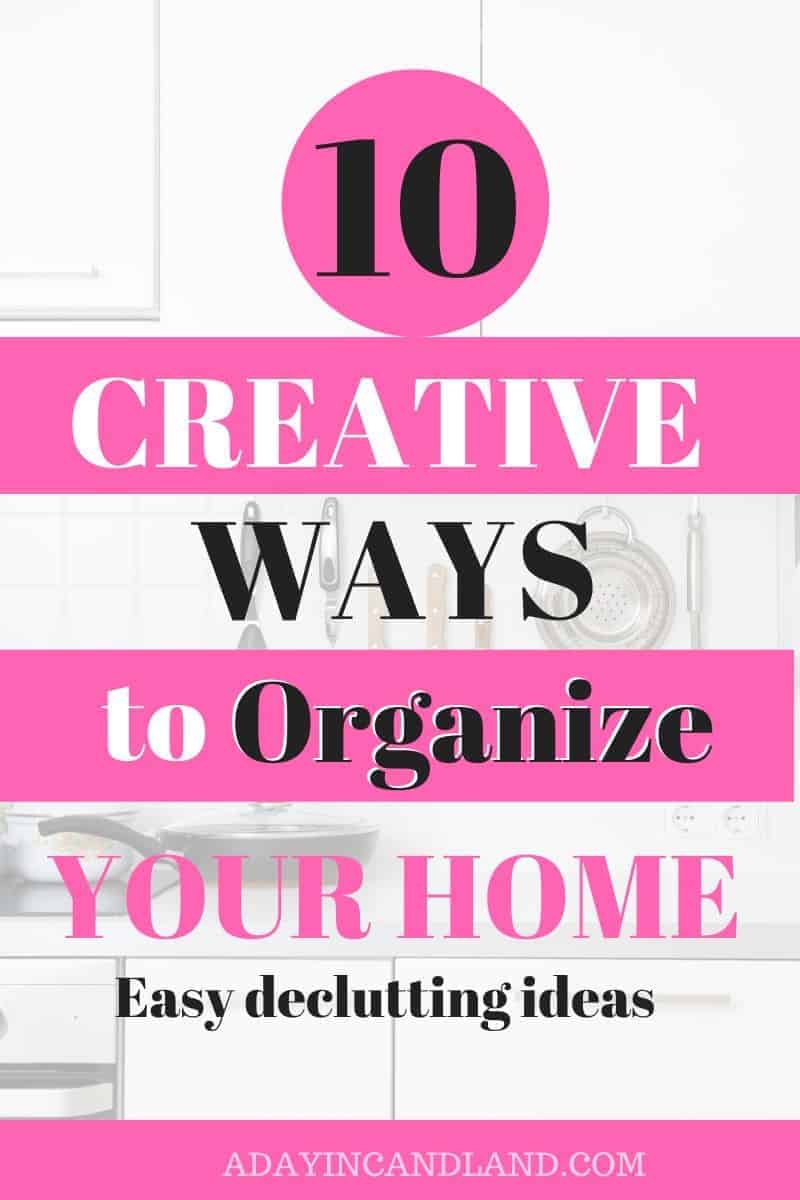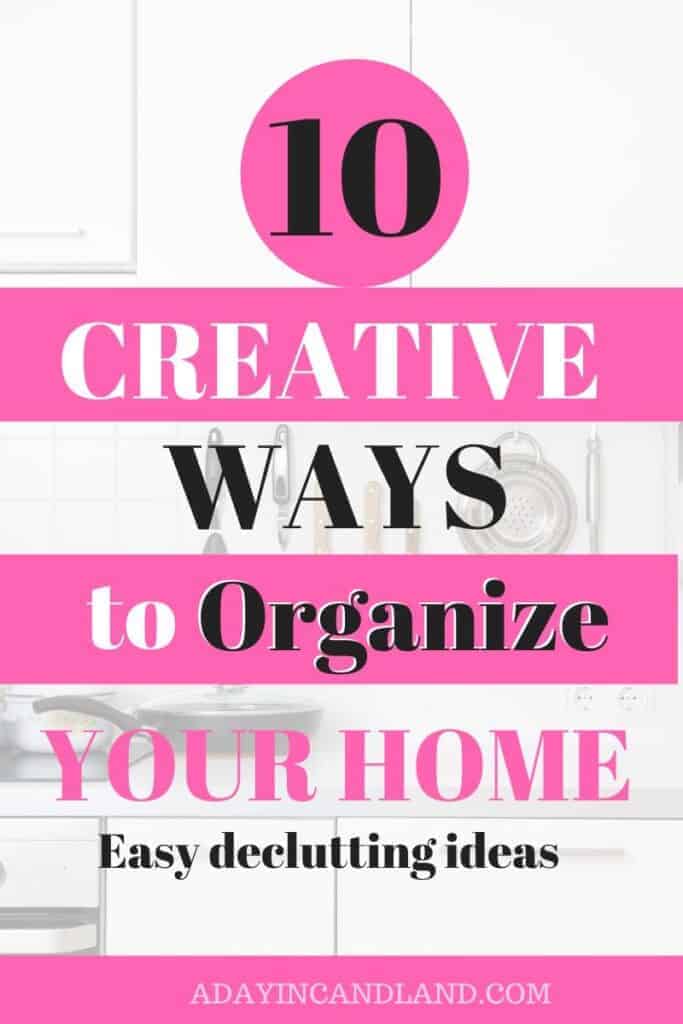 These tips are as much organizing as they are, just decluttering and freshening up your space. In just 15 minutes a day, it can make a big difference in your home.
That was more than 10 ways to get organized at home. You got a bonus. Do you use any of these tips?