Whether you are a Top Chef or Cupcake Wars fanatic, you have probably seen all the cool gadgets or top baking tools they use.
You might be able to do without some of them, but I am going to share the ones I feel are a must in any kitchen.  I don't know about you, but I am a DC Cupcakes, Sprinkles, and Cake Boss kind of girl. My TV only knows 3 channels. Food Network, HGTV and of course The Big Bang Theory Network.
Hey after a long day with 3 kids, I need a laugh before bedtime. 
So back to my favorite top baking tools you don't want to be without. Now you don't have to go out and get the whole Rachel Ray line or the Pioneer Women line if you don't want too.
You can still create some great tasting recipes without them. But there are some you really need to be accurate in your measuring, and to make your time in the kitchen more efficient.
I even wrote about some of the pantry items I can't live without.
My Top Baking Tools I Can't Live Without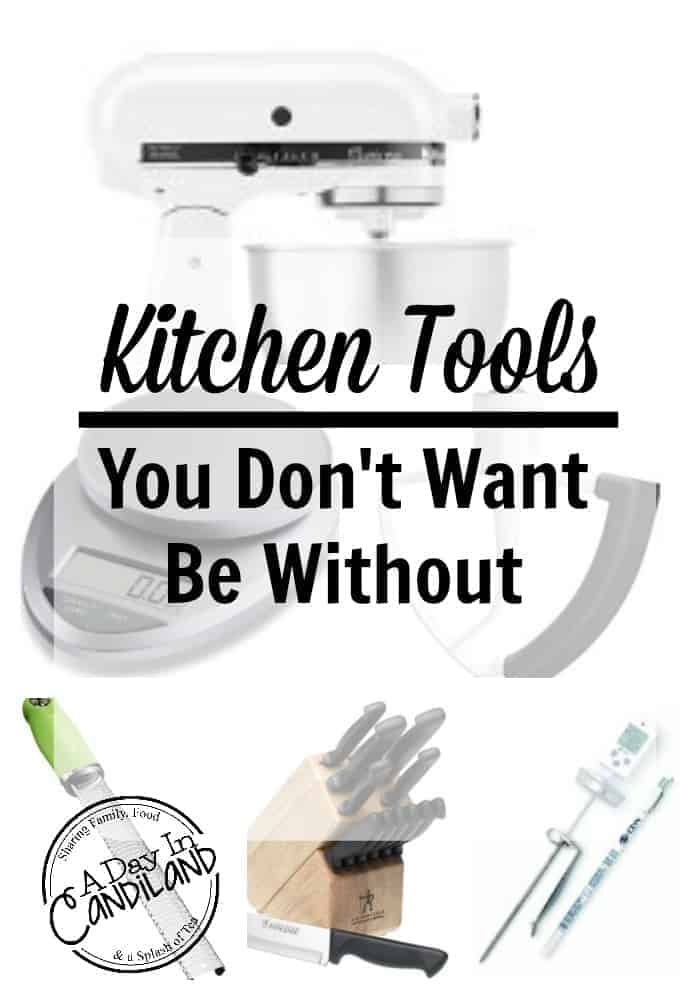 I like to keep my measuring cups and measuring spoons in a drawer by themselves, just for me and my baking. This is where I keep tools like all the plastic containers I have for my batters and frostings after they are made.
Then you might need a drawer or a large container for all your sprinkles. Because everyone needs sprinkles, right? Also what about all those frosting tips? They should have their own special container so they don't get bent.
Really, I have so many baking tools, my husband thinks I am a hoarder. I  have things for "Just in Case" I need to make that 10 layer cake with all the fancy decorations. You just never know. If you want to read about my baking secrets, I am happy to share.
These are not listed in any specific order, I need them all just as equally.
Kitchen Tools You Need to Have
What Baking tools do you need
Novice Chef  Items
Do you have Amazon Prime? You can get any of these items shipped for free 2 Day Shipping. Along with Prime Photos, Free Movie Streaming and more.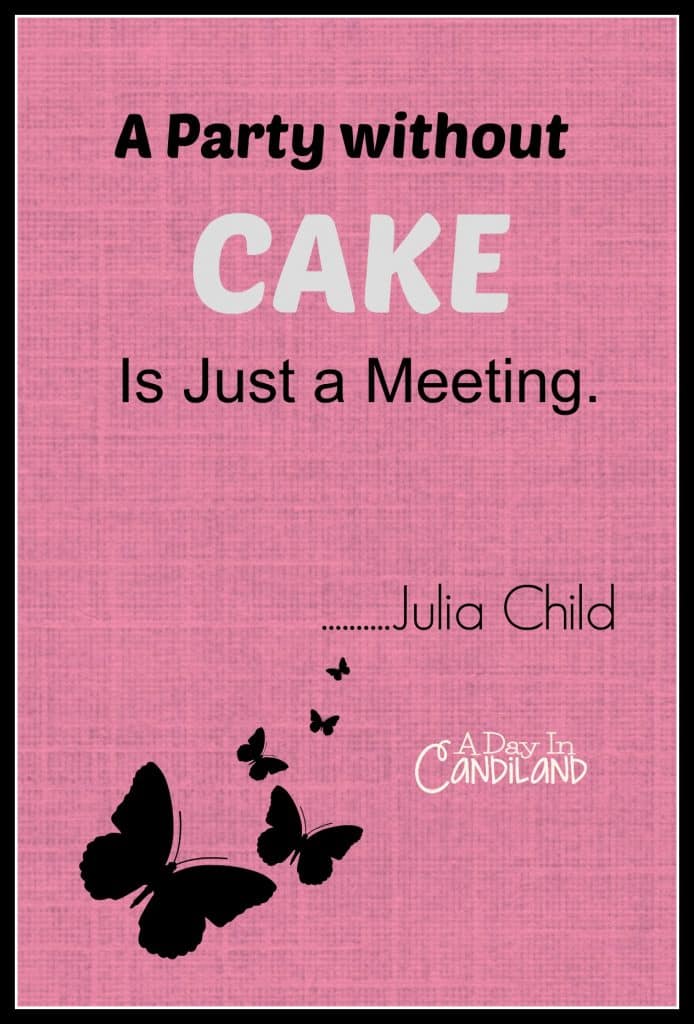 There are many more kitchen tools I use in my kitchen but these were my favorites. Let me know which tool you can't live without in the comment section.   You can see in my recipes below why you need these top baking tools in the kitchen you can't live without. And like Julia Says, don't forget the cake…..
Get these FREE Kitchen Food Hacks when you Join the newsletter
Get our Free 10 Kitchen Food Hacks when you subscribe to our weekly recipes, budgeting tips and encouraging stories.