Do you have a few things that you can't live without? I'm talking about things in your pantry.  Do you ever go to make something and you find an empty box or it's just not where you left it. Well here are my Top 5 things in my pantry I can't live without. I also have a list of some of my kitchen tools that I love. Out of the many recipes I have, here is one of the gluten free recipes  I use with the gluten free graham crackers crumbs.
Top 5 things in my Pantry I can't live without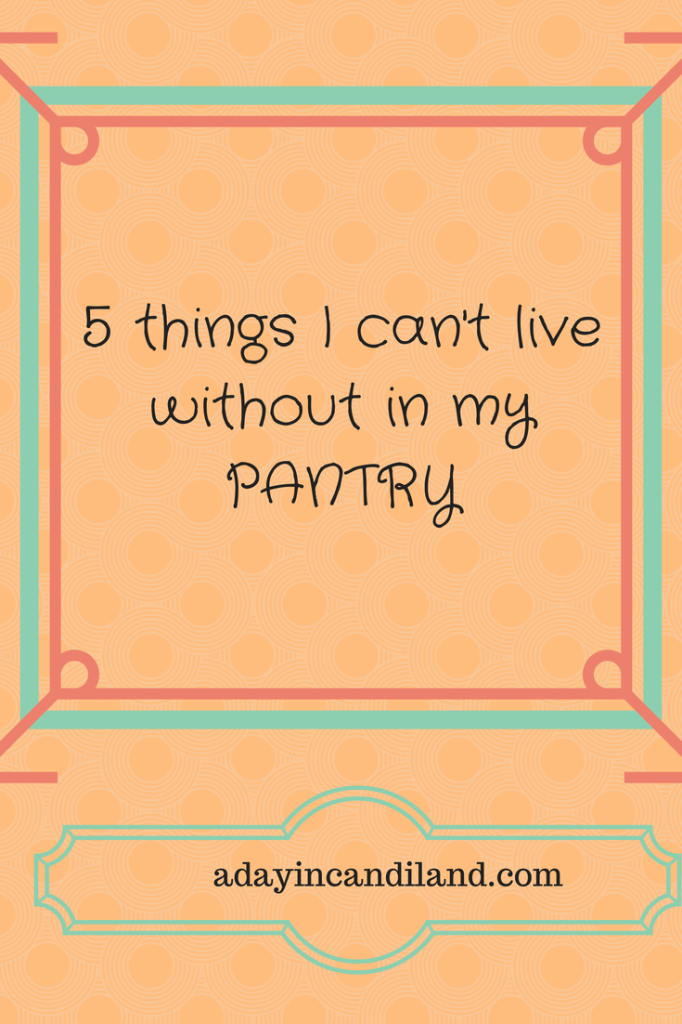 I live with three children and I can't tell you how many times I go into the pantry and I find boxes with nothing in them. I go to the refrigerator and I find an empty milk carton. Is it easier to put it back into the pantry after finishing it than to toss it in the trash?
This list is actually for my baking items so the kids don't touch those things, but I have planned on making a special baked good and realized I am out of something.
So here are my top 5 things that I can't live without. In my pantry that is.
1.   Gluten Free graham crackers – If you don't have time to make them from scratch these are
great. I use them for some pie crust and cheesecake crusts.
2.   Coconut Milk – When I have to make dairy free desserts, I use coconut milk.
3.   Vanilla Bean Paste – This is your combination of a vanilla bean and extract. It has
wonderful flecks in it.
4.   Liquid Stevia – This is wonderful when you need a sugar free and no calorie sweetener.
5.   Cocoa Barry Extra Brut – Dark Cocoa powder with great flavor.
There is lots of other things I love to bake with, but I need these five most of the time. Stay tuned for more tips from the kitchen.  If you find this information helpful, sign up to get this information sent directly to you through email. You can also follow me on twitter and bloglovin.
Here are some of my recipe collections that use some of these ingredients.