Vanilla is a staple in my kitchen. It goes into almost everything I bake from Red Velvet Pancakes to My Favorite Buttercream Recipe and almost all of my cupcake recipes. With the high cost of Extracts, I wanted to show you how to make DIY Vanilla extract and give it as gifts as well as make it for your own baking. Did you know you can also make homemade vanilla extract in the Instant Pot?

Vanilla Extract with 2 Ingredients
The best thing about making Homemade Vanilla is that you can make several bottles at once and give them as gifts, just make sure you start 8 weeks earlier than you want to give them. You also only need 3 items and 2 ingredients to get this going. You can decorate the bottles later while you wait for the allotted time while the flavors meld together.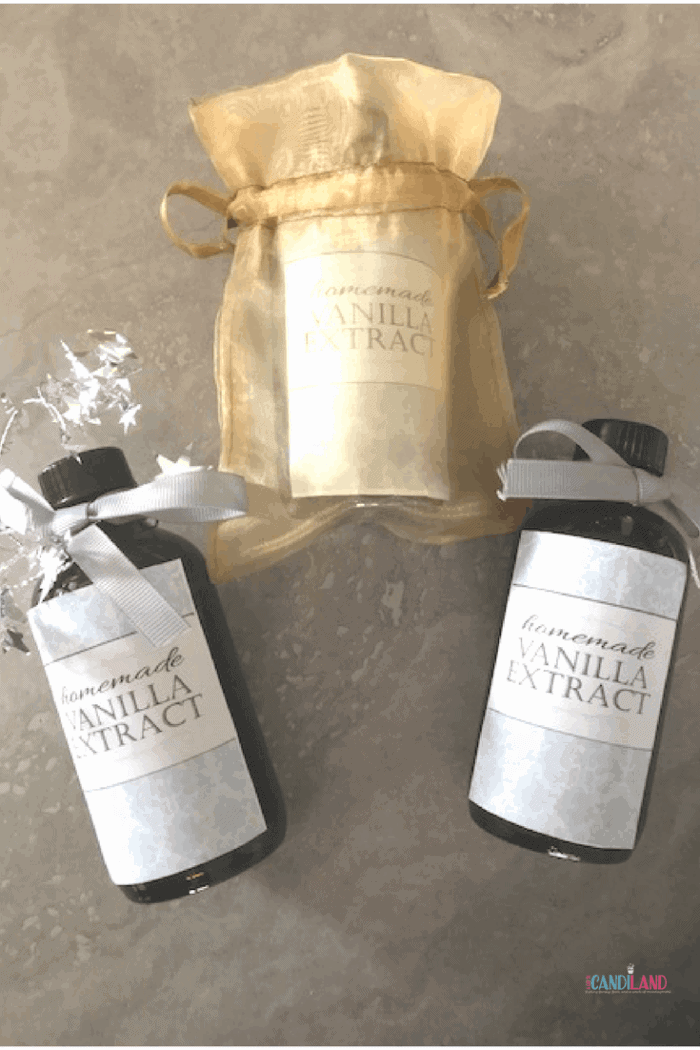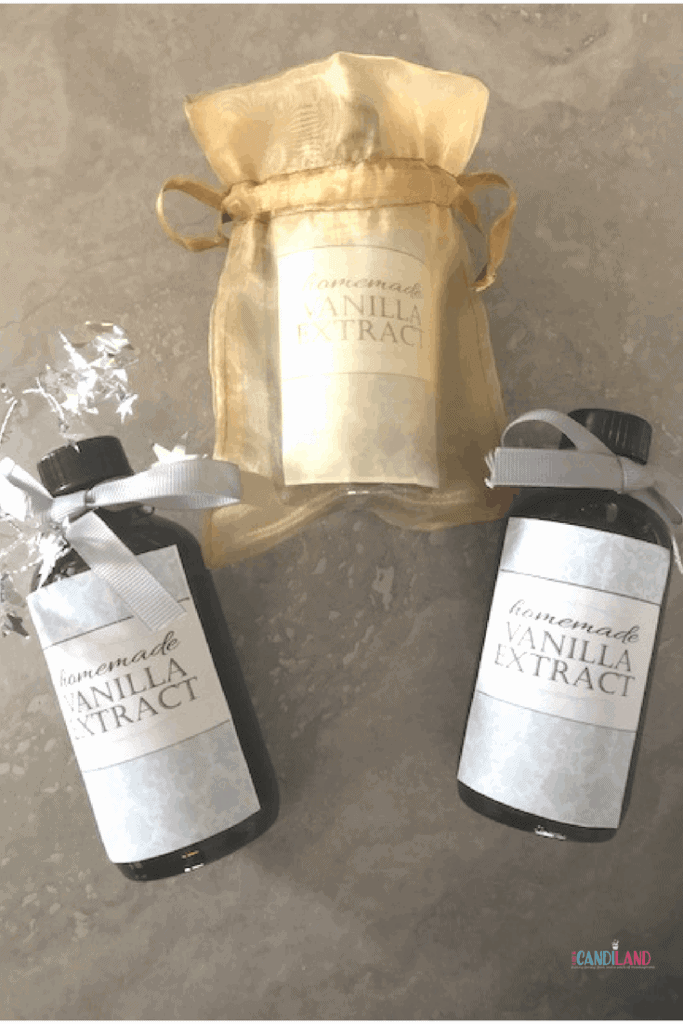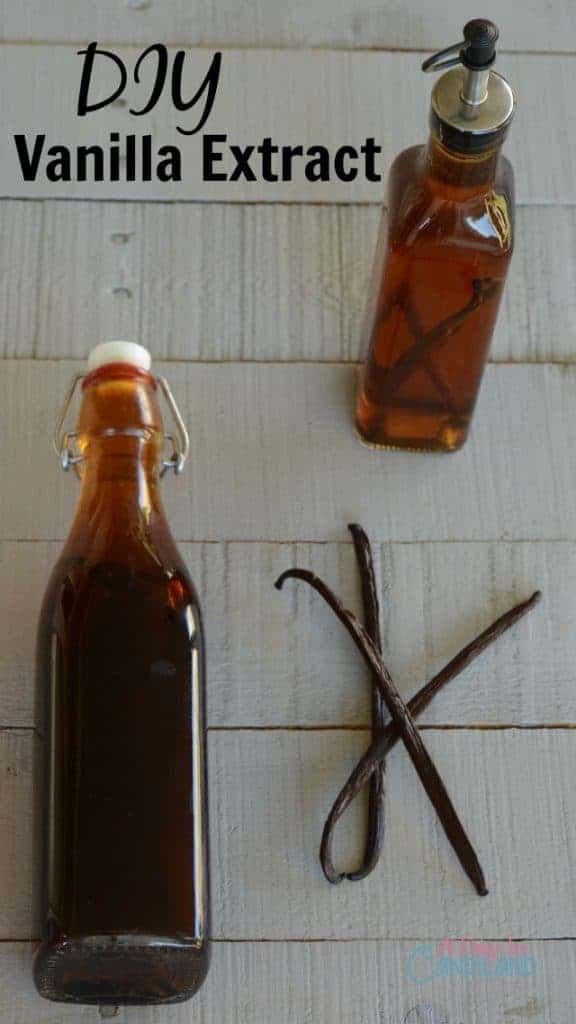 *This post may contain affiliate links. If you make a purchase, I get a small commission. Please see my disclosure policy for details
What Items Do I Need To Start?
You can order the bottles and the Grade B Vanilla beans online below and get the vodka at the grocery store. You don't need expensive Vodka so don't splurge. Also, make sure you buy Grade B Beans, not Grade A. I was in a hurry when I made mine so I ordered the Beans and not the bottles and then I had to go searching for them. So I made several different bottles and really they are pretty big. I like these small bottles better.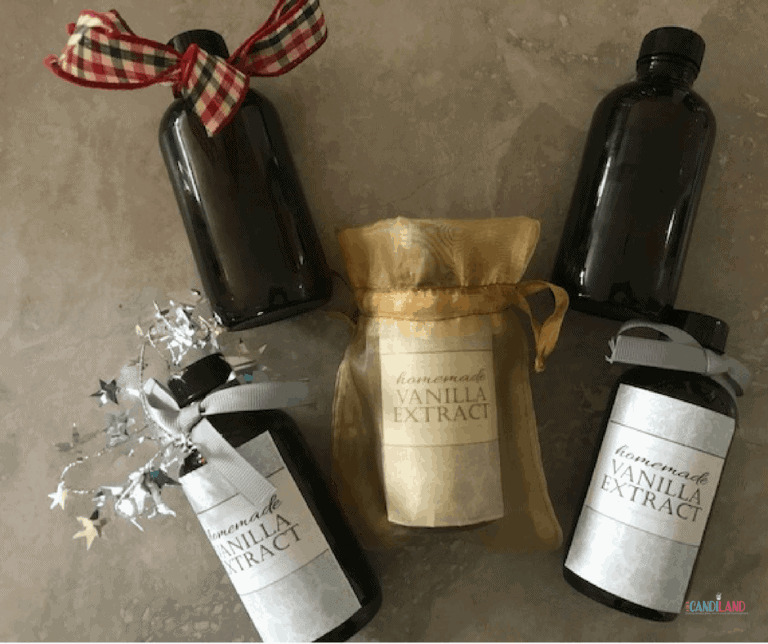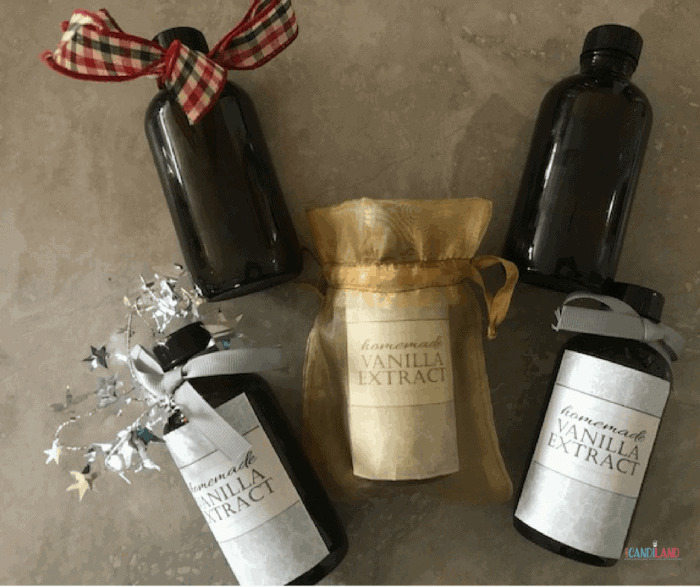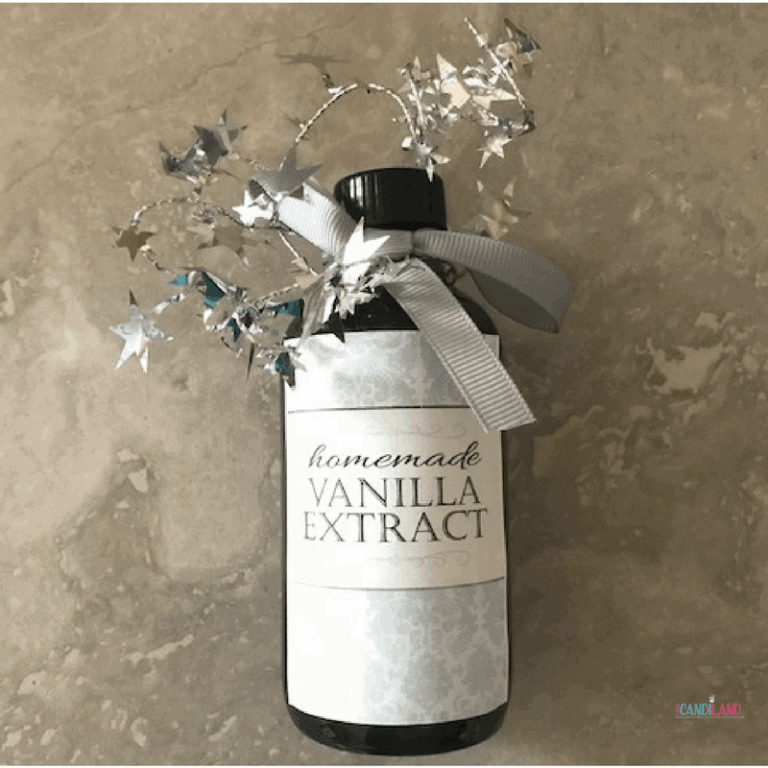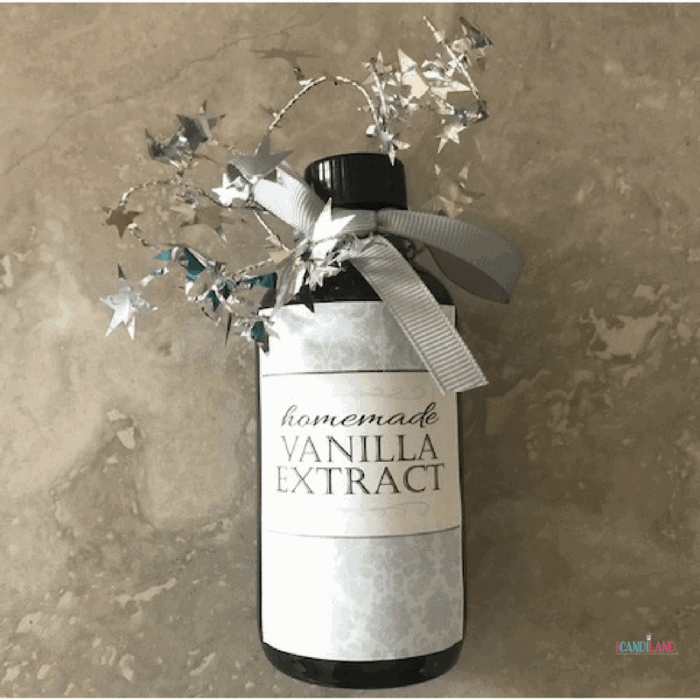 How to make DIY Vanilla Extract
The first thing you should do is wash your bottles with hot soap and water.
You will also need a sharp knife to split open the Vanilla Beans lengthwise.
Cut the beans in half or smaller so they are about 1 – 2 inches in length.
Pour the Vodka or your choice of Rum or Bourbon into the bottles. Vodka is more neutral in taste.
Slice the bean and scrape the inside of the beans out and scoop into the bottles with your knife.
Use 2-3 whole beans per 8 oz. So if you use 4 oz bottles cut 1-2 beans in half and use all pieces.
What is the difference between Grade A and Grade B Vanilla Bean
Grade A is referred to as Prime or Gourmet. They are redder in color.
Grade B beans have less water weight. You get more bean for your money because you're not paying for water. You will also get less water in your extract.
With Grade A you pay for appearance, which doesn't matter since you aren't seeing the bean itself.
You get the same beans as Grade A, but at a fraction of the cost.
Where do you get Vanilla Beans?
You can find Vanilla beans in gourmet grocery stores at a premium price. The best place to order them is through Amazon or eBay. You can get them in bulk and get the Grade B Bean. You will save more money this way.
DIY Vanilla Extract
Create a delicious dessert with homemade Vanilla Extract and a great holiday gift idea. You will never go back to store-bought again.
Ingredients
Grade B Vanilla Beans

I used Madagascar

Vodka, Rum or Bourbon

Vodka has the least amount of alcohol flavor so it's more neutral. That is what I use.
Instructions
Clean out bottles and let dry

Use approx 1/2 Vanilla Bean per bottle for 4 oz bottles

Chop beans in 1/2″ pieces

Fill the bottle with Vodka and add chopped vanilla beans to liquid in the bottle.

Place in cool, dark place for a minimum of 2 months, shaking every one to two days.
Notes
Keep these bottles in a dark place during the "brewing" process.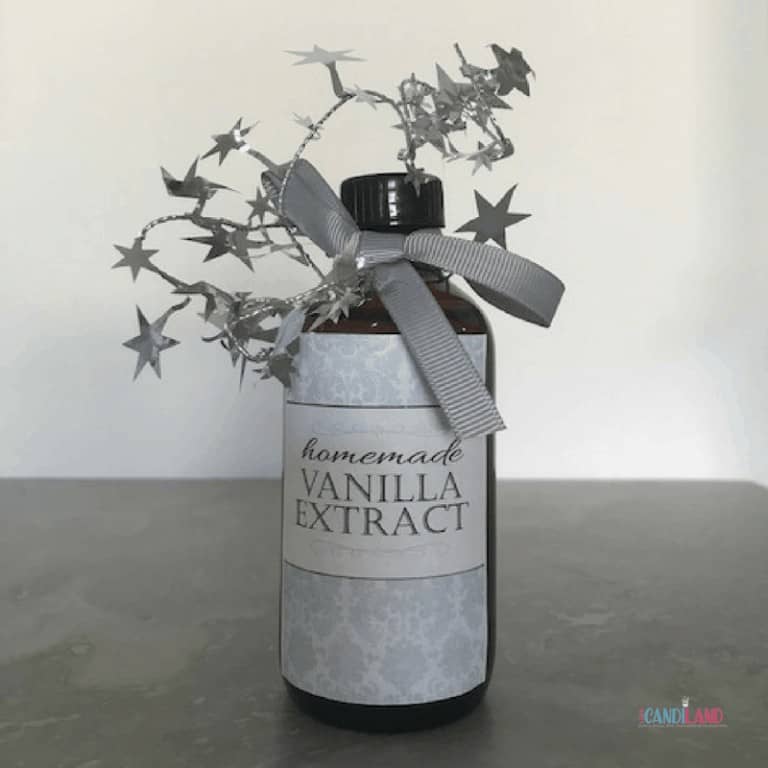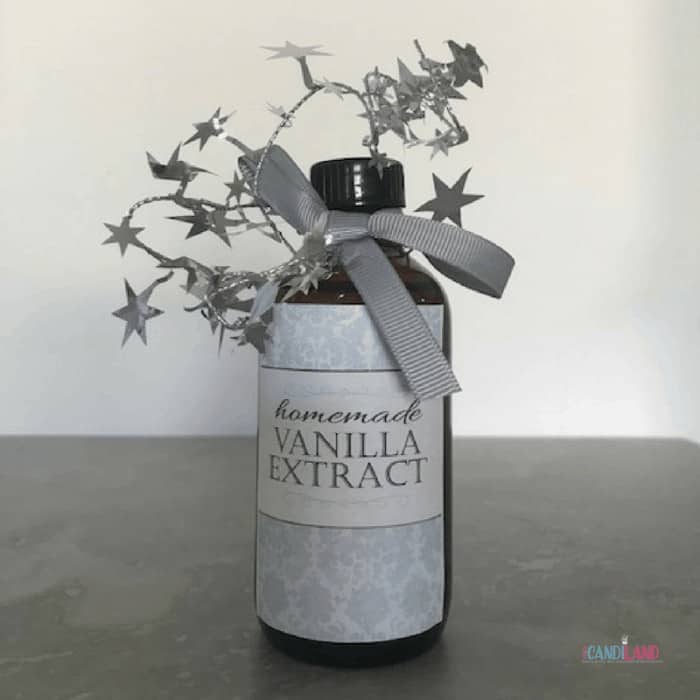 Can I reuse the Vanilla Beans?
You can reuse the beans inside the bottles when they are empty. You should not throw away. Always add a new bean when adding more alcohol.
How Long Does it Take for Extract To Process?
Once you are done adding your ingredients into the bottles, place your bottle in a cool dark place and shake every few days for approximately 2 months. To get the labels as you see on my bottles created by My Paper Printables, here is the download of Vanilla labels.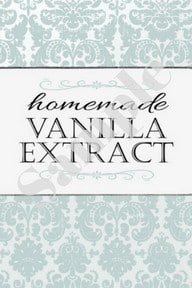 If you like this post, please pin and share on Pinterest and leave me a comment and share with a friend.