Vanilla Extract is a staple in my kitchen. It goes into almost everything I bake from Red Velvet Pancakes to My Favorite Buttercream Recipe, and almost all of my cupcake recipes. With the cost of Vanilla Extract I thought, "I want to save money with a  good tasting DIY Vanilla Extract." So I decided to make it. Then I decided it would be great gifts. 

DIY Vanilla Extract
I originally saw this recipe on Tidy Mom. The best thing about making DIY Vanilla Extract is that you can make several bottles at once and give them as gifts. Just make sure you start 8 weeks earlier than you want to give them. You also only need 3 items to get this going. You can decorate the bottles later while you wait for the allotted time.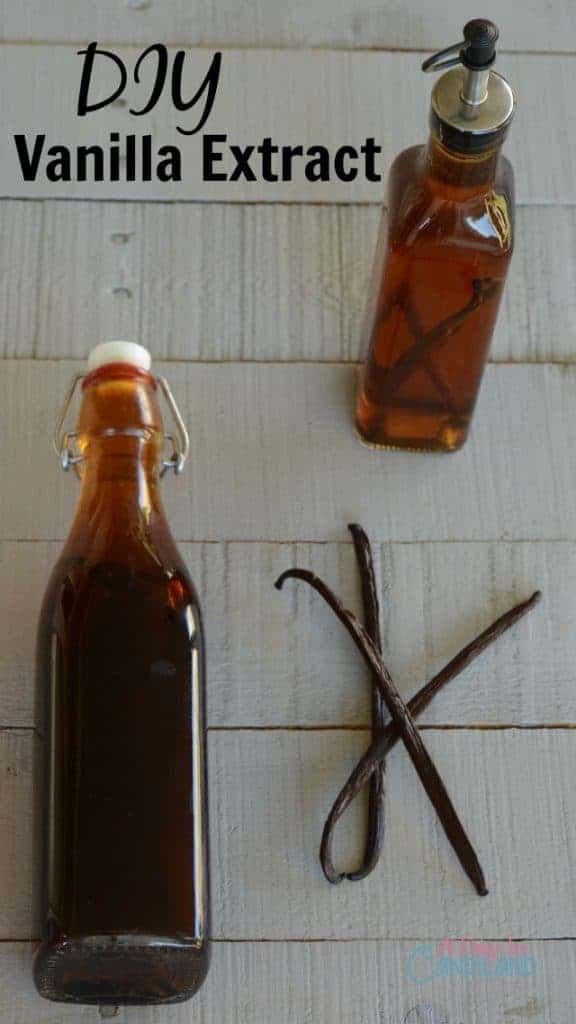 You can order the bottles  (affiliate link) and the Grade B Vanilla beans (affiliate link) online and get the vodka at the grocery store. You don't need expensive Vodka so don't splurge. Also make sure you buy Grade B Beans not Grade A.  I was in a hurry when I made mine so I ordered the Beans and not the bottles and then I had to go searching for them. So I made several different bottles and really they are pretty big. I like the small bottles better.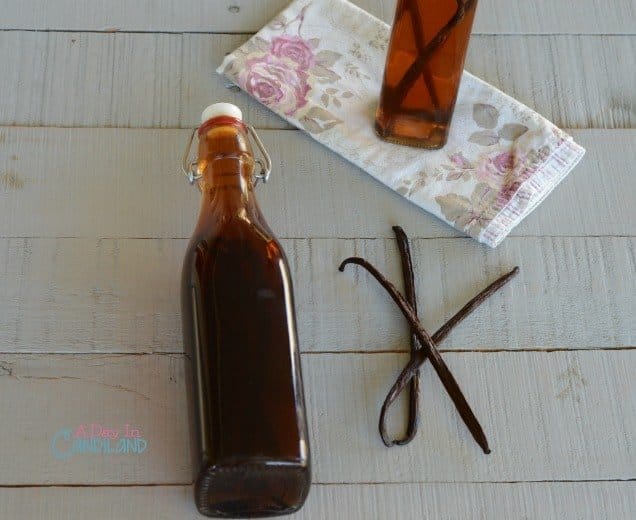 How to make DIY Vanilla Extract 
First thing you should do is wash your bottles with hot soap and water.
You will also need a sharp knife to split open the Vanilla Beans lengthwise.
Cut the beans in half across wise.
Pour the Vodka into the bottles.
Scrape the inside of the beans out and scoop into the bottles with your knife.
Use 4 whole beans per 80z. So if you use 4 oz bottles cut 2 beans in half and use all 4 pieces.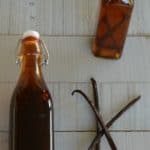 DIY Vanilla Extract
Ingredients
Grade B Vanilla Beans

Vodka or Bourbon
Instructions
Clean out bottles and let dry

Use 4 -5 Vanilla Bean per bottle depending on size. Less for smaller bottles

Slice Bean down the center with sharp knife and scrape out seeds.

Add seeds to liquid in bottle. You can add the skins of the beans for more flavor

Place in cool, dark place for minimum of 2 months.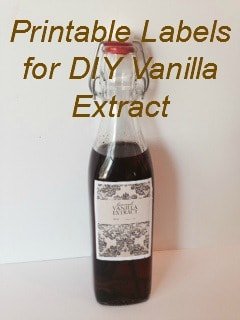 Once you are done, place your bottle in a cool dark place and shake everyday for approximately 2 months. To get the labels like you see on my bottles, here is the download of Vanilla printable Labels from Live Laugh Rowe.
If you like this post, please pin and share on Pinterest and leave me a comment and share with a friend.