Easy cupcake recipes is a collection of fun, unique, and gourmet cupcake recipes.
I make cupcakes all week long and there is no end to the creativity and fun ideas you can make.
Making cupcakes with your kids can be a great way to spend time together and teach them some baking skills. It is also a way to let them express their creativity.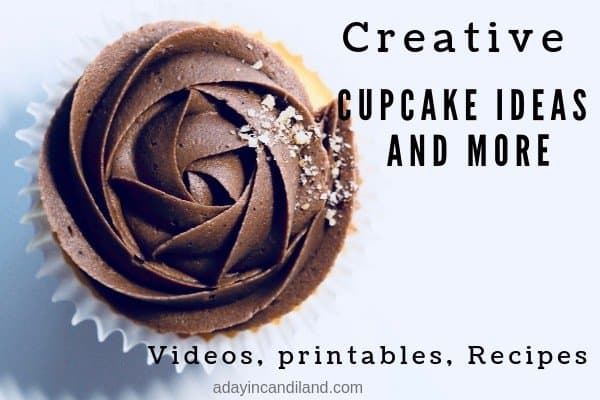 This post may contain affiliate links. If you make a purchase, I get a small commission. Please see my disclosure policy for details
Jump to:
Cupcake Decorating Tips
Cupcake Ideas
Cupcakes are my favorite dessert to make. There are no limits to the types and varieties you can create. From French Vanilla to Citrus flavors, to Veggie ingredients (carrot cake). Then you have fillings to choose from, ganaches, custards, curds, and more. There is no end to the possibilities for this amazing gourmet dessert.
These easy desserts can be enjoyed as snacks, parties, baby showers, birthdays, weddings, and beyond.
Then when it comes to decorations, it goes even further to the imagination. You can make cupcakes look like a cake. They can look like flower bouquets. You can decorate with frosting and fondant. Cupcakes come in all sizes from small, medium, large, and even mega cupcakes.
You can add decorations on top, or make a design inside so when you cut into it you can see it. It is so versatile and fun and tasty. It is the best little dessert you can make.
Easy Cupcakes Recipes
A vanilla cupcake with a lemon zest filled with lemon curd.
A Vanilla cupcake with key lime extract and filled with lime curd and lime frosting.
Creamy espresso-flavored cupcakes filled with whipped Dalgona Coffee Cream, topped with swiss meringue frosting and another dollop of Dalgona coffee whipped topping.
A delicious colorful cupcake infused with skittles. A flavorful cupcake experience.
A chocolate cupcake layered into a ball jar with mint frosting and mint chocolate chips.
A Chocolate cupcake with a fondant baseball decoration on top of vanilla icing.
Pumpkin Cupcakes with Toasted Meringue
A sweet and spice-filled cupcake with a toasted meringue frosting.
Dark Chocolate Cupcakes with Peanut Butter Frosting
These dark chocolate cupcakes are topped off with a creamy peanut butter frosting.
A vanilla cupcake can be the base of many different flavors. Topped off with a vanilla bean frosting.
Looking for a cupcake recipe that is gluten-free and dairy-free. This is it. A chocolate cupcake with dairy-free vanilla frosting.
Leopard Fondant Heart Tutorial
A DIY Cupcake Tutorial for a baby shower or bridal shower. Create these sweet and fun leopard heart fondant cupcakes.
Vegan Banana Chocolate Cupcakes
A moist Vegan banana cupcake frosted with a rich chocolate frosting.
Red White and Blue Cupcakes with Printable
Make these red, white and blue cupcakes and print off some cupcake flags to place on top. Great for the 4th of July.
Make these Luscious Strawberry Cupcakes with a filling of whipped mousse. They are filled with a whipped strawberry mousse that is so decadent you get a taste of heaven in each bite.
A delicious spice and carrot cupcake filled with optional walnuts. Topped off with a cinnamon cream cheese frosting.
Create a Chocolate Cupcake with Chocolate Frosting and Chocolate Ganache drizzle with some peppermint bark and a candy cane on top.
Red White and Blue Unicorn Cupcakes
Enjoy these magical cupcakes for your 4th of July or any patriotic holiday.
Looking for some cute Easter Cupcakes to Make for the holiday? We have lots to choose from.
More cupcakes to love.
20 Jolly Holiday Cupcake ideas your kids can help with.
Occasions for Baking Cupcakes
Use for Church Occasions
Holidays
Graduations
Birthdays
Anniversaries
Birth Announcements
School Parties
Sports Parties
New Home
Get Well Soon
Garden Parties
Thanksgiving
Christmas
Weddings
Promotions
New Job

You may also enjoy these Cupcake Goodies:
Cupcake Flags to insert into your cupcakes to give added cuteness.
Cupcake Memes and Quotes
Hydrangea Cupcakes guest post with a DIY Tutorial
Want to make your own Cupcake Stand that can be used for your Dr. Seuss parties?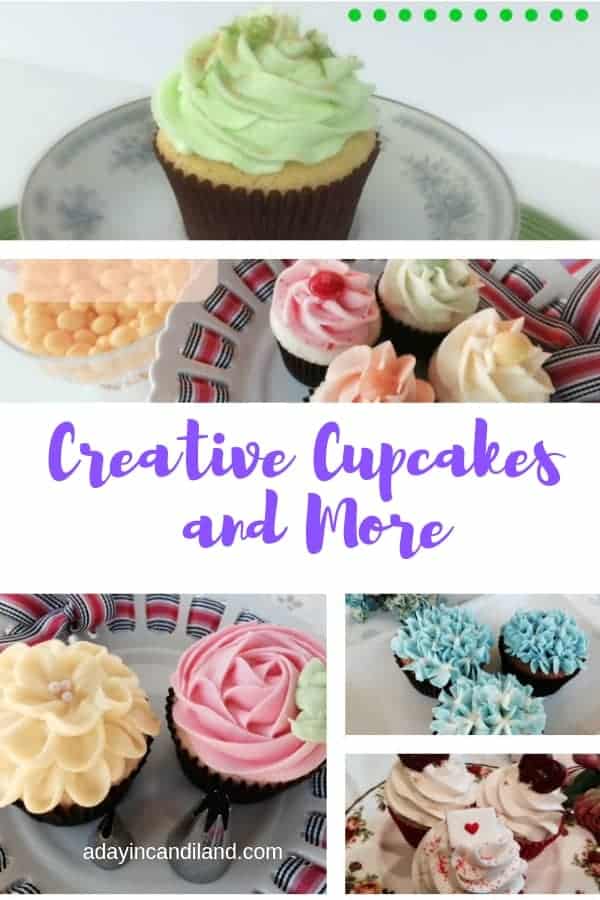 Cupcake Flavors Based on Season
Best Winter Cupcake Flavors
Peppermint
Hot Cocoa
Smores
Gingerbread
Eggnog
Red Velvet
Double Chocolate
Best Spring Cupcake Flavors
Lemon Curd
Key Lime
Carrot Cake
Lemon Blueberry
Banana
Mint Chip
Best Summer Cupcake Flavors
Strawberry
Pink Lemonade
Coconut
Peanut Butter and Jelly
Vanilla
Snickerdoodle
Cherry
Rootbeer Float
Nutella
Chocolate Chip
Best Fall Flavored Cupcakes
Pumpkin
Apple
Peach
Pecan Pie
Maple
Cranberry Orange Spice
What is your favorite designer cupcake flavor? Leave us a comment below.