The holidays are right around the corner! Whether you are planning a big Christmas party, hosting Christmas this year, or are just looking for a smaller treat your family can enjoy this season, these Christmas cupcake recipes are always a great option!
They are just the right amount of cake, and there are so many things you can do with a simple cupcake! Here are 20 creative Christmas and holiday Cupcake Ideas you can use for classroom parties, house parties, or anywhere else you might need them!
Enjoy all my favorite Creative Cupcake Ideas here.
Make sure you stop by my Amazon Shop for all your holiday gift-giving needs.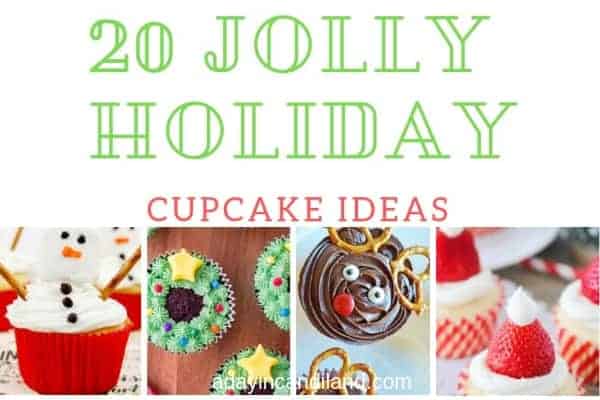 Make these fun and festive Christmas Cupcake Toppers to add to your holiday treats.
20 Christmas Cupcake Recipes and Ideas
This gingerbread cupcake is a moist, delicious spicy cake balanced by creamy brown sugar frosting.
These Santa hat cupcakes are so easy to make and sure to be a favorite at any holiday party!
Hot Chocolate Christmas Cupcakes
Using a box cake mix and adding hot chocolate and fun candy on top.
Our melting snowmen start with simply baking cupcakes. Then from there a little frosting, some marshmallows and a bit of food gel finish them off.
These decorated cupcakes use candy melts to make Christmas Trees and Wreaths. The possibilities are endless.
Christmas Cupcakes with Printable Toppers
Use either homemade or store-bought cupcakes and print these sweet Reindeer toppers and they will be the hit of the party.
Very Merry Tricolor Christmas Cupcakes in red, green and white have a hint of peppermint! See how easy it is to turn plain cupcakes into colorful marble cupcakes and frosting, just like fancy café-style confections.
Christmas Wreath Cupcakes are a sweet treat everyone will love this merry season. They're a festive addition to any holiday party and make a great edible gift.
Santa and Reindeer cupcakes are simple to make with just a few ingredients. The kids will want to help with these.
These easy Peppermint Cupcakes with White Chocolate Buttercream Frosting are an amazing Christmas dessert recipe for your holiday parties.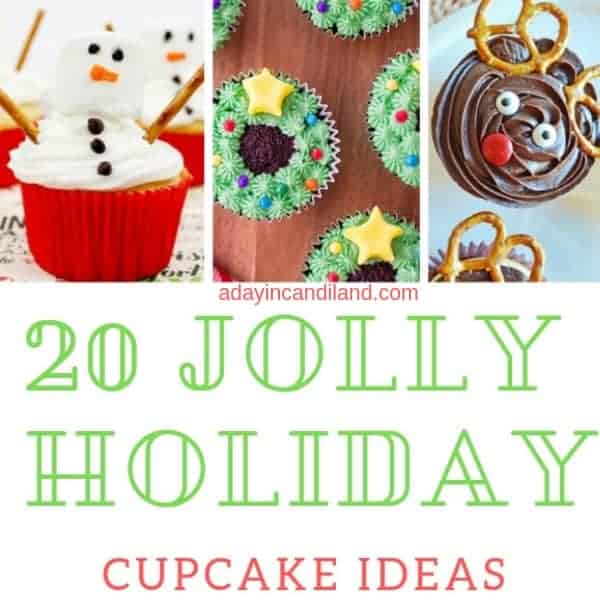 More Jolly Holiday Cupcake Ideas
If you're looking for an easy, cute Christmas cupcake idea, consider these Santa's Workshop Cupcakes!
If you need a holiday dessert idea with high impact that can be made in a small amount of time, these Sparkling Snowman Cupcakes are perfect! They're cute, easy to make, and they really do sparkle!
Christmas Tree Cupcake Cones
Make some adorable cupcakes inside a cone for a Christmas Tree Cupcake.
Christmas Tree Cupcakes
Oh, what fun it is… to make and eat holiday treats! Celebrate PEEPSmas and get creative with something special for the holiday season.
These cupcakes are loaded with peppermint crunch candy and Turbinado sugar.
Reindeer Cupcakes will look great on the dessert table for your upcoming holiday parties or make them for kid's classroom parties.
No baking needed with these cupcakes. Just get your decorating supplies and you are set.
If you love eggnog, these gluten-free eggnog cupcakes will make your day. Feel free to use regular or dairy-free eggnog in this recipe!
A perfect combination of cocoa and peppermint in this delicious cupcake. Complete with Peppermint Bark and a Candy Cane on top.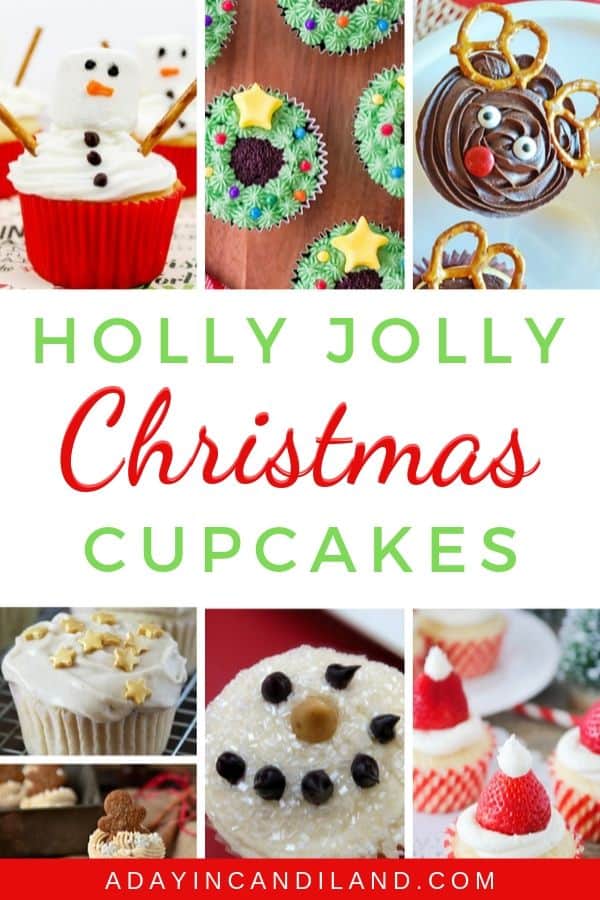 Looking for More Edible Holiday Gifts to make and bake this year:
Share these Fun and Kid-Friendly Christmas Cupcake Ideas with your friends on Pinterest and Facebook.