I am so excited to be sharing another printable and cupcake idea with you today! These Christmas Cupcake Toppers would be fun to use for a treat for your family, a bake sale, or even when you are asked to bring some cupcakes to an event. A quick and simple idea that is so cute!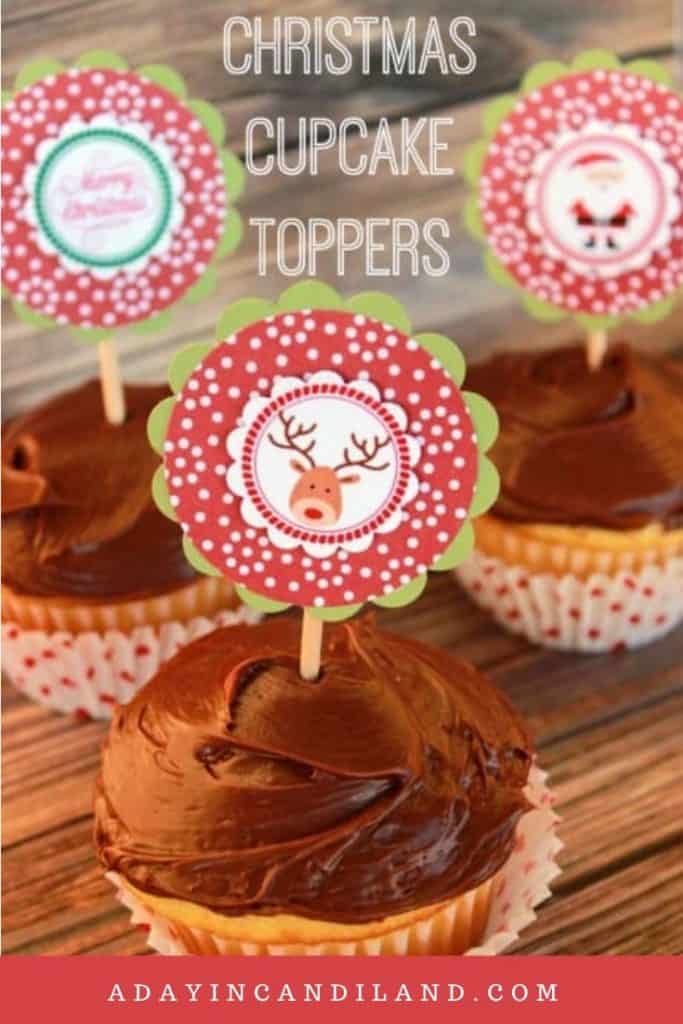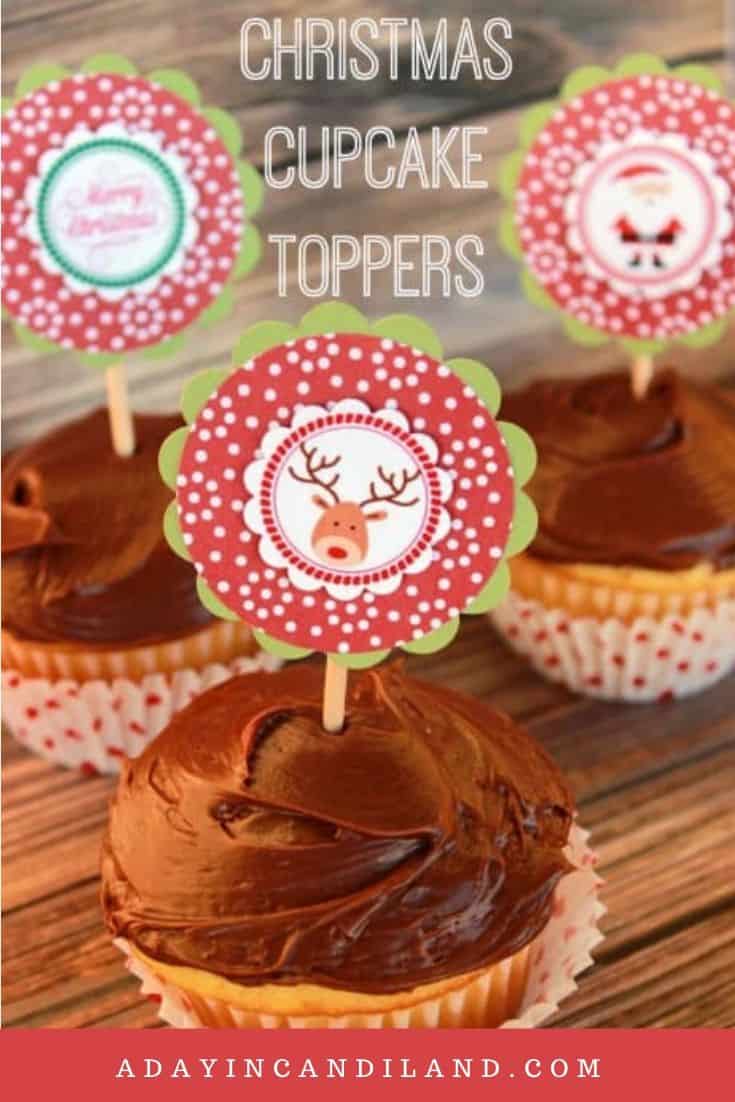 How to Make Christmas Cupcake Toppers
You will want to start off by printing out the Christmas Cupcake Toppers Printable on some white cardstock. If you don't have a printer at home you can save it and print at any store that does prints. I created these designs using images on PicMonkey – I love all of the holiday designs they have on there right now!
Supplies Needed For Cupcake Toppers
Make sure you stop by my Amazon Shop for all your holiday gift-giving needs.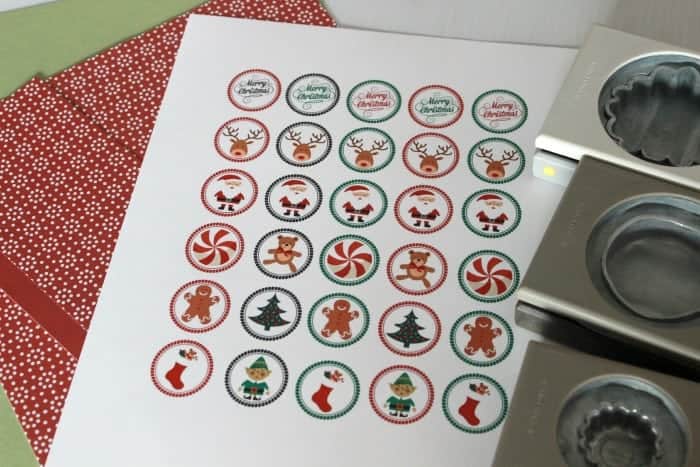 Make some of your favorite cupcakes. While cupcakes are baking and cooling make your cupcake toppers. First with the small scallop punch cut out the images you like from the Christmas printable.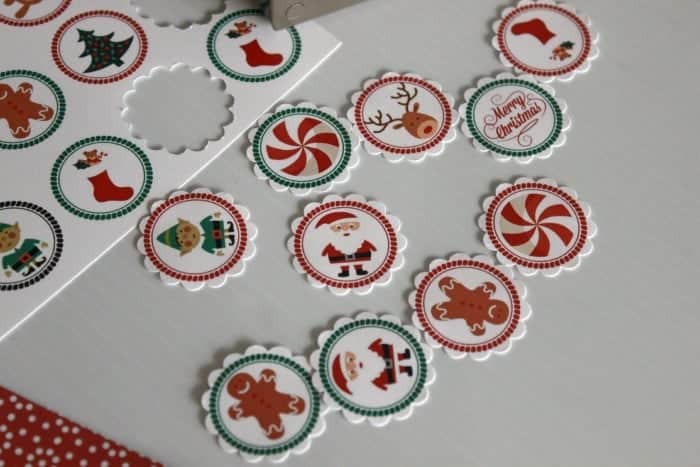 With the circle punch cut out circles from your red scrapbook paper. With the bigger scallop punch cut out scallop circles from the green cardstock.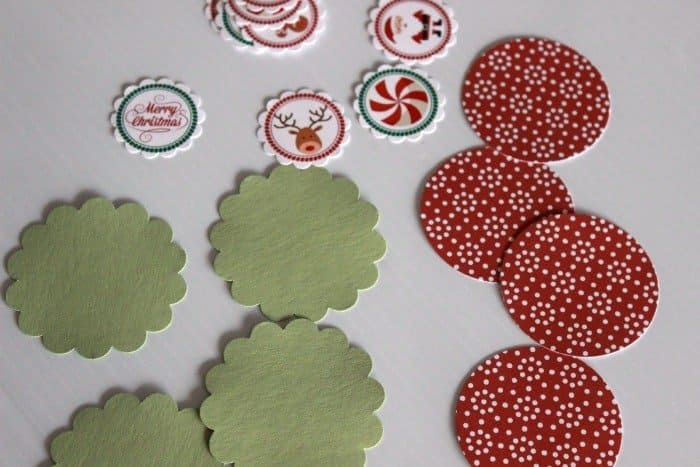 Tape the red circle onto the green. Next, tape the Christmas images onto the red circles.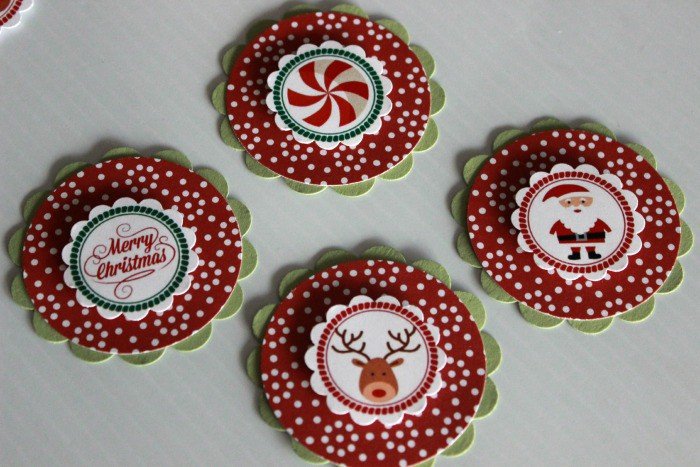 Tape on the sticks to the back next.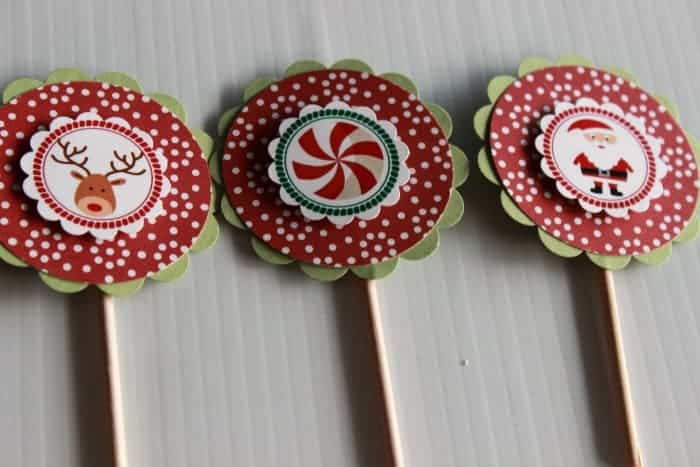 So simple and cute!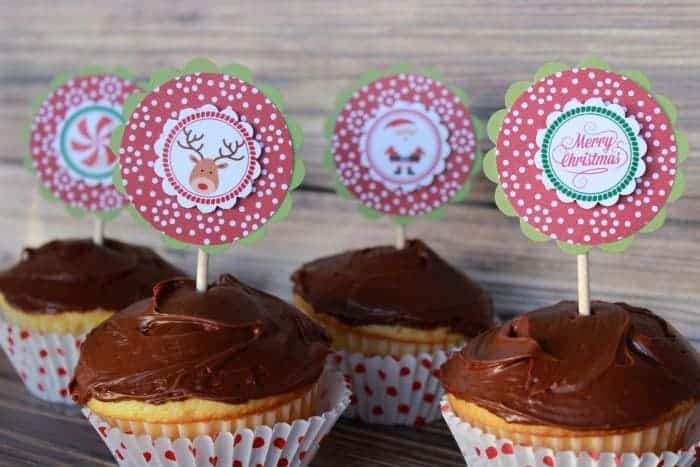 Perfect for any Christmas party you might be going to this year!
If you like this Christmas project you might also like these: