I am excited to bring you over 25 gourmet cupcake recipes to tempt your taste buds this weekend and inspire you to get into the kitchen and start baking.
I am definitely a cupcake lover. I think they are so much fun, plus you can make them any color, any flavor, different sizes and so much more.  You don't even need an occasion to have a cupcake. Better yet, create an occasion just so you CAN have a cupcake.
Over 25 Gourmet Cupcake Recipes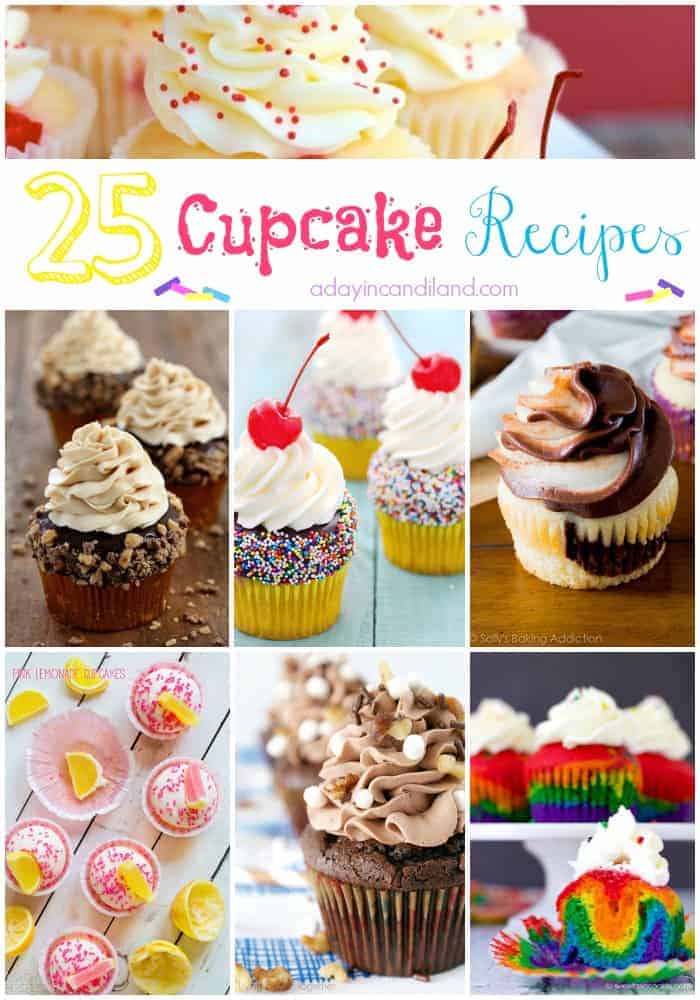 Over 25 Cupcake Recipes
Key Lime Cupcakes with Key Lime Curd
Moist Chocolate Cupcakes with Buttercream Frosting
Mexican Chocolate Cupcakes w/Dulce de Leche Cream Cheese Frosting
Salted Dark Chocolate Cupcakes
Mint Chocolate Chip Cupcakes in a Jar
Almond Maraschino Cherry Cupcakes
Black and White Malt Shoppe Cupcakes
Rainbow Cupcakes
Cherry Cheesecake Stuffed Cupcakes
Pink Lemonade Cupcakes
Toffee Crunch Cupcakes with Caramel Frosting
Lemon Cupcakes with Lemon Buttercream
I hope you enjoyed these gourmet cupcake recipes and I have a few more for you:
PS. Which gourmet cupcake will you be making next?
Get Your Menu Planning Cheat Sheet
Subscribe to get our latest recipes, budgeting and encouraging tips and receive our Menu plan cheat sheet with 7 days sample recipes for Free. Yay!