7 Ideas to start with you can make and give to friends and family. You'll probably be hard-pressed to find anyone who will pass up homemade edible Christmas gifts of food, especially at Christmas.
So, why not take advantage of that. If you love to bake, not only will you enjoy whipping up a variety of yummy treats, you'll generally save money in the process too. Here are a few suggestions to get you started.
Make sure you stop by my Amazon Shop for all your holiday gift-giving needs.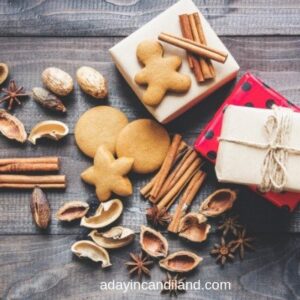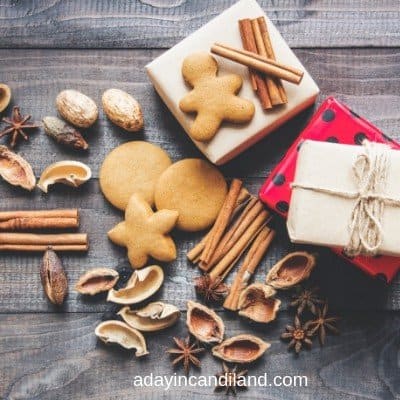 Edible Christmas Gifts and Ideas
Who doesn't love a cup of hot chocolate during the cold winter months? Putting these together takes no time at all, and is every bit as thoughtful as other homemade goodies. There are many variations of this classic treat to choose from, some of which include adding ground cinnamon, chili powder or even crushed candy cane pieces. If you want a creamier hot chocolate, try adding a scoop of non-dairy creamer.
Instant Pot Vanilla Extract in 24 hours
It has never been easier to make Instant Pot Vanilla Extract. It will be ready to use in 24 hours for all your favorite baked goods.
Sweetbreads are a nice change of pace from the usual Christmas favorites, and you can really go as simple or complex as you want. Try using mini loaf pans for a trio box, or make full-sized loaves and cut them into thick slices.
Jams and Jellies
Homemade jams are a great choice for a DIY gift because you can make a different flavor for everyone. There are all kinds of recipes out there that feature fruits, veggies, or even bacon. These jellies can be enjoyed on a simple cracker or even alone. You can also make a simple bread or cookie to give them as a complimentary gift.
Christmas cookies are a time-honored tradition for many families. But, Santa doesn't have to be the only one who gets to enjoy them. Make a dozen of each of several kinds of cookies, and put a couple of each kind into gift boxes.
Bourbon Balls Gifts
These bite-sized treats need time to cool after you make them in order to tame the bold bourbon flavor. But, they are a great dessert for a holiday party, as well as a delicious stocking stuffer. If you're looking for an alternative to the bourbon flavor, try making rum balls instead.
Chocolate bark is a treat made by layering crushed candies (usually peppermint) onto chocolate. There are an endless amount of custom bark recipes to choose from, meaning that you could give out a different delicious bark every year.
Biscotti Gifts
There's nothing better than hand-made biscotti. These twice-baked Italian biscuits are typically made with almond extract, making it easy to pair with a wide variety of dried fruits, nuts, and chocolate. The end result is a delicately sweet, almost too-pretty-to-eat dessert that everyone will enjoy. Make them a few days before handing them out so the flavors have time to meld.
Holiday Cupcakes With Homemade Tags
These Cupcake Tags and Toppers will be a delight to anyone getting some delicious cupcakes.
As you might guess, this is just a teeny-tiny part of all the homemade Christmas food gift ideas available. Pinterest is a fantastic option if you're interested in coming up with additional ideas.
In the end, whatever recipes you decide on, it's almost a sure bet that your thoughtfulness (and baking talent) will be remembered for weeks or months to come. Just one last thing. Don't forget cookies for Santa!
*This post may contain affiliate links. If you make a purchase, I get a small commission. Please see my disclosure policy for details
This Holiday Season, Don't Forget to Shop through Rakuten to earn cashback on all your Holiday Purchases.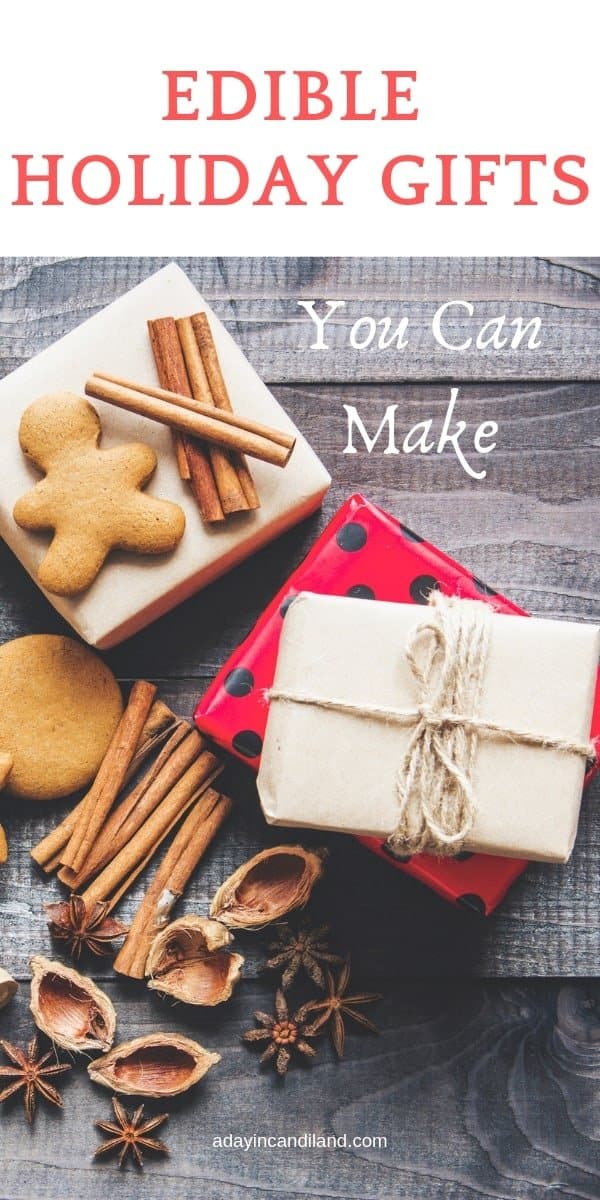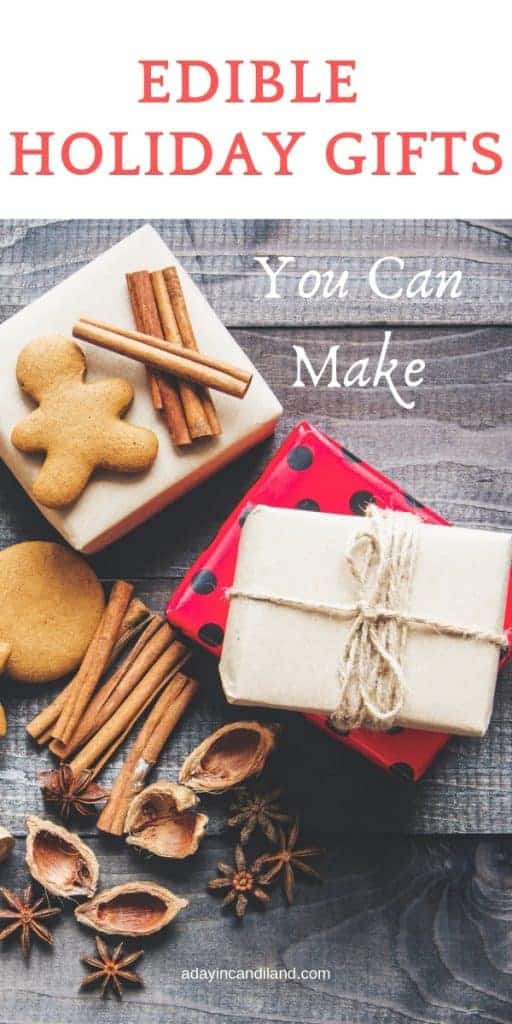 More Holiday Gift Ideas to Choose From:
Edible Christmas Gifts You Can Make Ahead that they will devour