These Tea Lovers Gifts for Tea Time are going to knock your socks off. Who wouldn't love any one of these fun and thoughtful gifts?
Afternoon Teatime is my favorite time of the day. Whether it's morning or evening, it can be teatime around my house. When I am out shopping, I love to stop and enjoy a cup of hot tea or Iced Tea and people watch.
By the way, have you ever wondered how Afternoon tea started?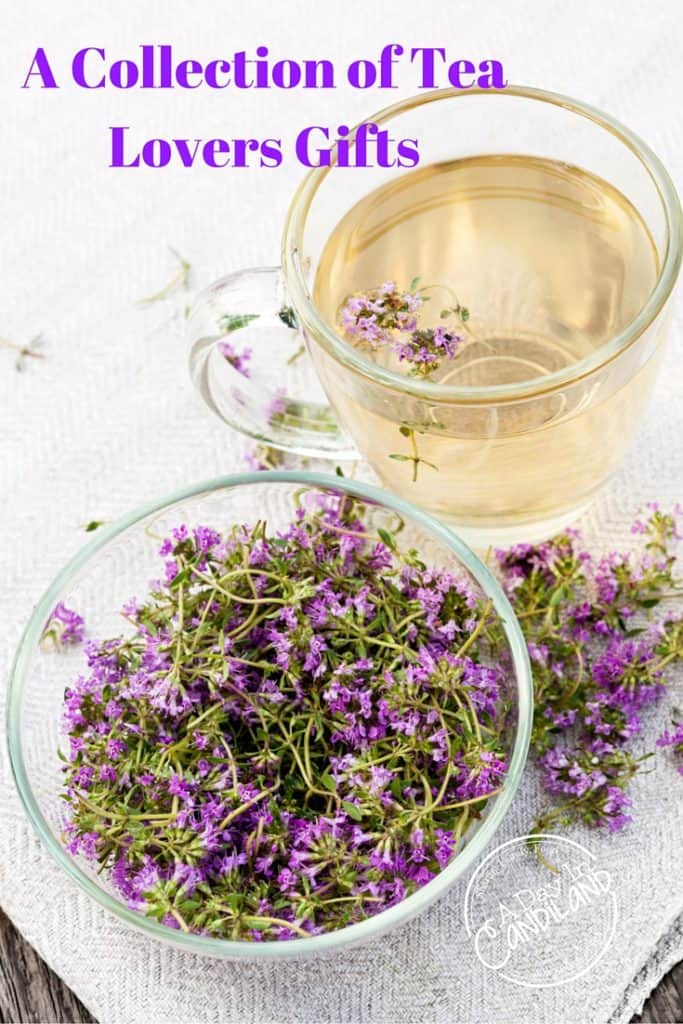 This Holiday Season, Don't Forget to Shop through Ebates to earn cash back on all your Holiday Purchases.


Tea Lovers Gifts for Tea Time
If you are buying for a Tea Lover, I have a put together a few things that would be a great gift for your favorite Tea Loving friend. These gifts range in price, but there is something for every budget.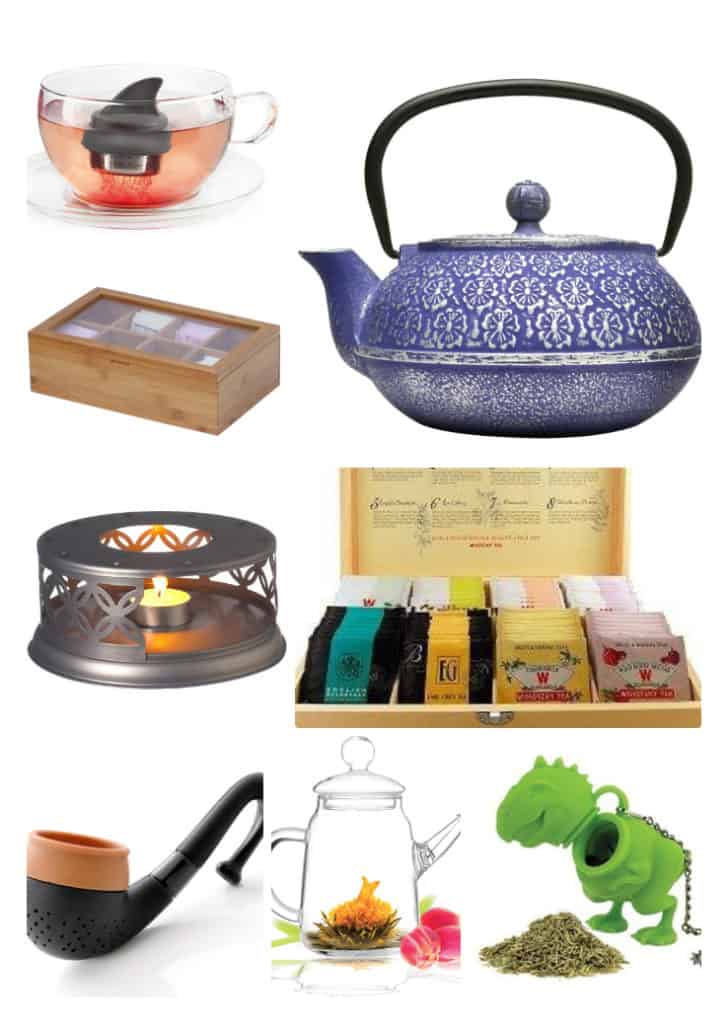 Tea Lover's Gift Ideas
Blooming Tea Glass Teapot Duo, 16oz/470ml with Fab Flowering Tea
4 Sheet Tea and Sweets Gift Wrap (my fav) 
Teapot Gift Set Harmony 50 Oz with Stainless Steel Tea Warmer
GROSCHE Cairo Premium Teapot Warmer with tea lite candle
Cute Snail Silicon Tea Bag Holder for Cup
Shark Fin "Sharky" Stainless Steel Loose Tea Infuser
Star Wars Death Star Tea Infuser
KABOOCHY Pug in a Mug Silicone Tea Infuser
Aladdin 12oz Perfect Cup Tea Infuser
Le Creuset Stoneware Tea Bag Holder
Happy Sales Glass Teapot Warmer
One Teapot One Teacup Zisha Clay Protable Office /Travel Tea Set with Case and Clip
Bloom Happiness Ceramic Tea for One, 15 oz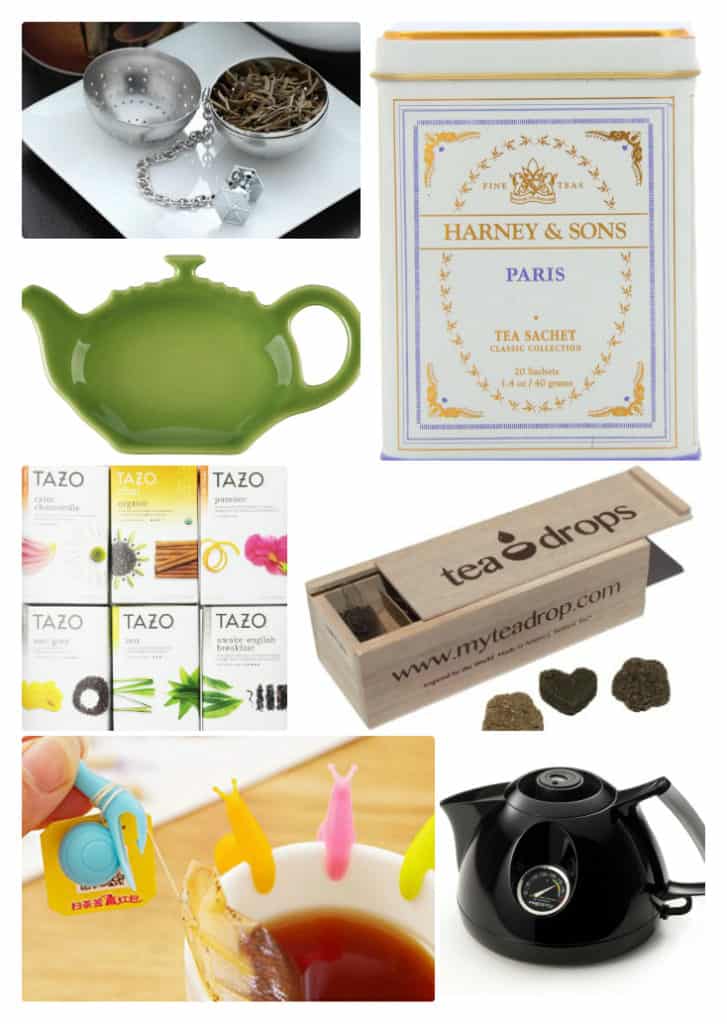 Presto Heat 'n Steep Electric Tea Kettle
Japanese Handcrafted Cherry Blossom 6pc Tea Gift Set
Primula Flowering Tea Set with Half-Moon 40-Ounce Pot
Primula Cast Iron 40-Ounce Teapot with Stainless Steel Infuser and Loose Green Tea Packet
Stunning Glass Tea Pot Globe with Cozy Warmer
Yogi Tea DeTox Tea 6 Flavor Variety Pack
Zhena's Gypsy Tea, Black Tea Sampler Tin
Harney & Sons Classic Paris Tea 1.4 oz, 40gm (20 Tea Sachets)
Rooibos South African Red Bush Tea Bags – 100 Count – 8.82oz – 100% Natural Organic
Harney and Sons Tower of London, Flavored Black 30 Sachets
Tazo Assorted Tea Sampler (Pack of 6)
Tea Drops Sampler Box, 8 per Box
Taylors of Harrogate Classic Tea Variety Box, 48 Count
Tea Subscription Box
TeaRunner Monthly Subscription Box 3 options to choose from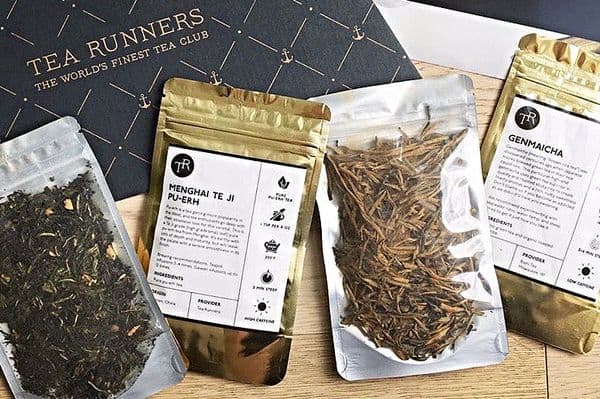 These Afternoon Tea Time items would be perfect for a birthday, holiday, shower, or anytime you want to surprise your loved ones. Here are some tea recipes that I will share, please go read them,  and enjoy these Tea Lovers Gifts for Tea Time.
Free Teacup Story Printable
Get this beautiful encouraging teacup story printable when you subscribe to our weekly newsletter, where you will get encouraging tips for family, food, and more.