Create these festive Thanksgiving Cupcake Toppers and place them on your favorite cupcake recipe. It will make a fun addition to your holiday get-togethers.
This week Summer is joining us to share another Printable. I love when she stops by. Let's give her a big welcome.
Hey everyone, this is Summer from Summer Scraps! I have been preplanning some ideas for Thanksgiving and thought some cute cupcakes would be fun. So I created these Thanksgiving Cupcake Toppers for you to use. Cupcakes are a favorite of mine and anything to make the cupcake cuter is a bonus! I hope you love them as much as I do!
This post has been updated since 2014.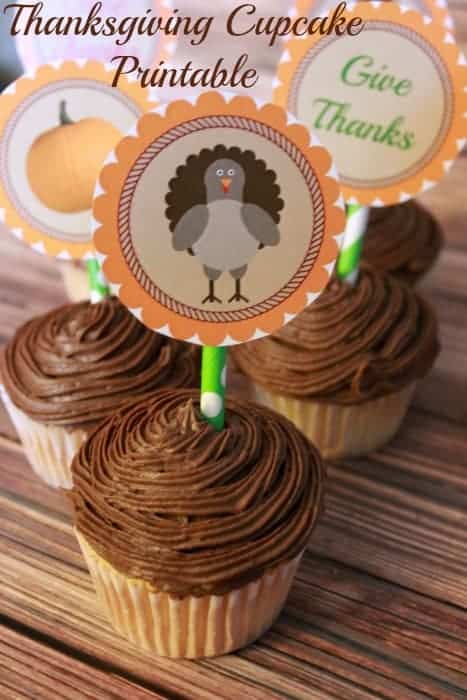 Thanksgiving Cupcake Toppers Printable
Start off by printing out the Thanksgiving Cupcake Toppers Printable on some nice white cardstock. There are 4 different designs on the printout. When I was making my printable I knew I wanted a Turkey. PicMonkey has a great tutorial on how to make a turkey graphic and I followed their tips and ideas. So if you are new to making printables this is a fun way to begin!
What Cupcake Topper Supplies Are Needed:
Paper Straws
Cardstock Paper
Scissors
Tape
Make some of your favorite cupcakes – mine is yellow cake with chocolate frosting. As your cupcakes are baking and cooling cut out your printables. To make these even cuter I bought some paper straws and cut them to a good size to a couple of inches tall.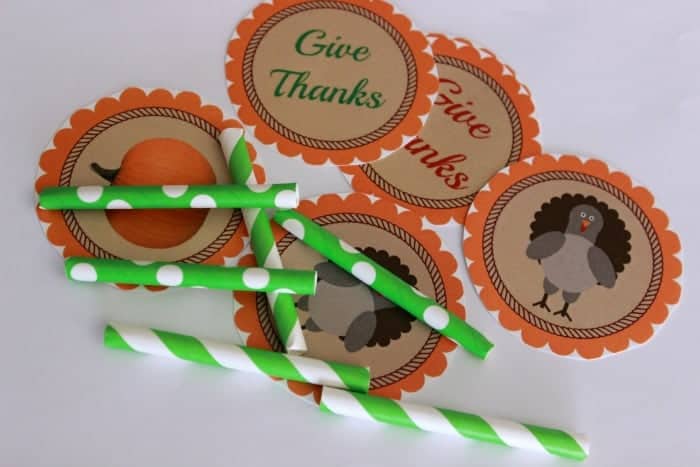 Tape the cut straws to the topper and they are ready to go!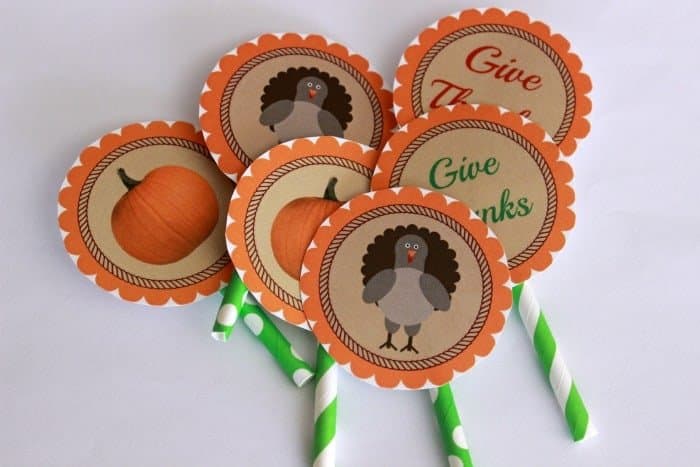 Cute, right?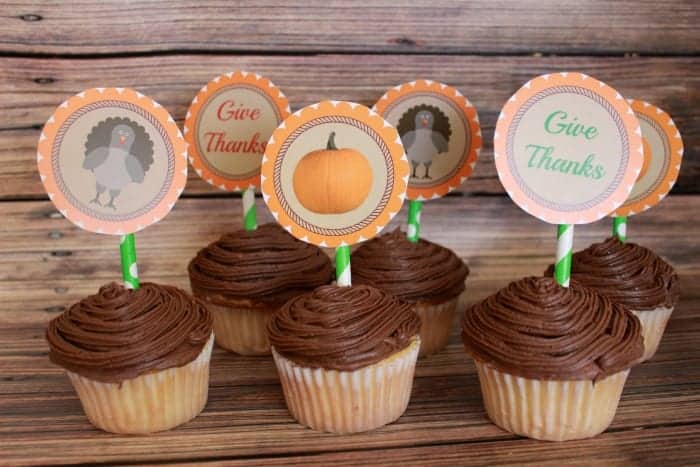 Perfect for any party you might be going to this Thanksgiving!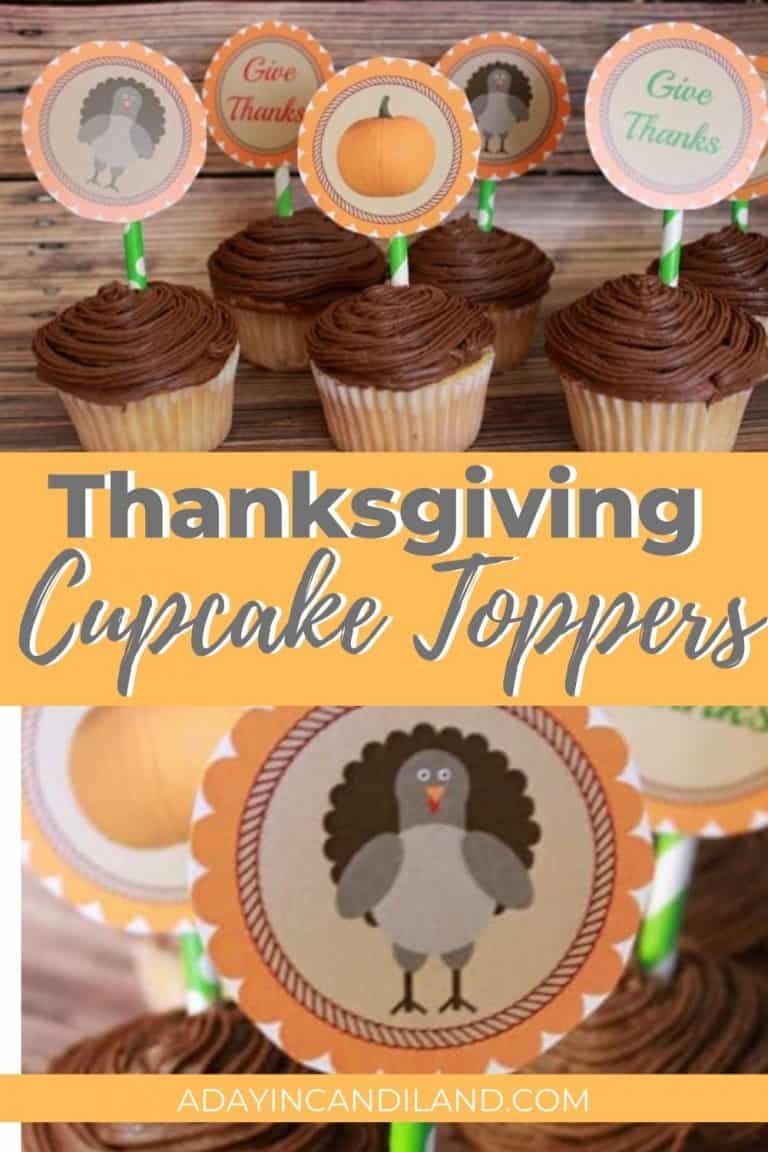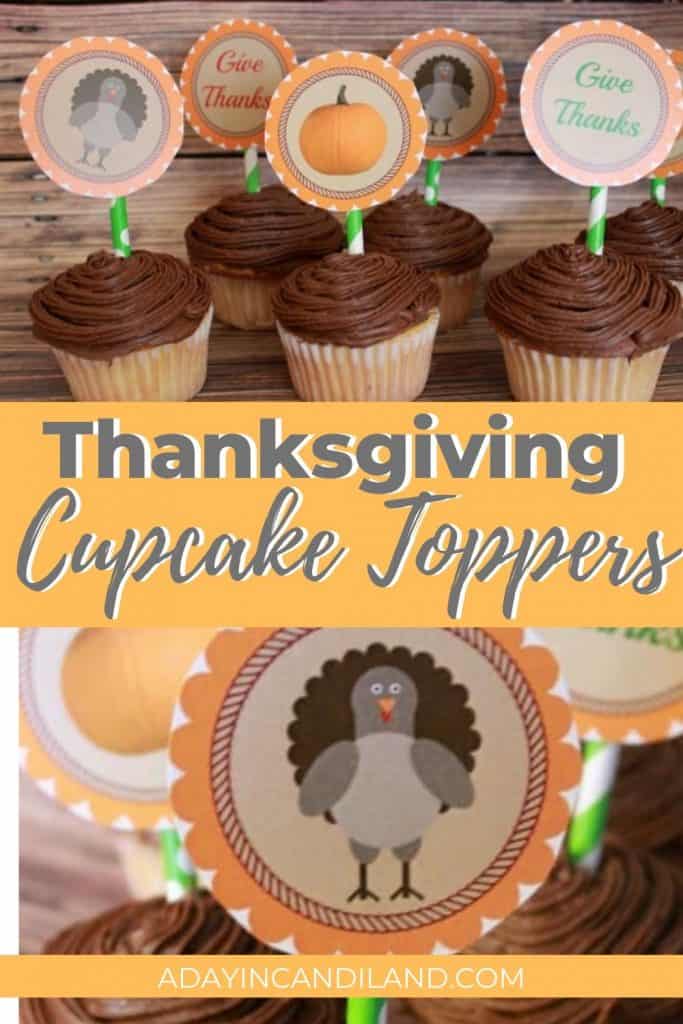 If you like this fall project you might also like these: