Thanksgiving comes before you know it and I want to show you how to prepare Thanksgiving dinner without the stress, or at least the smallest amount of stress.
With these tips and recipes, you can now sit with your loved ones and enjoy the day knowing you have planned everything to the last detail.
Use this free timeline printable to help create your Thanksgiving Menu.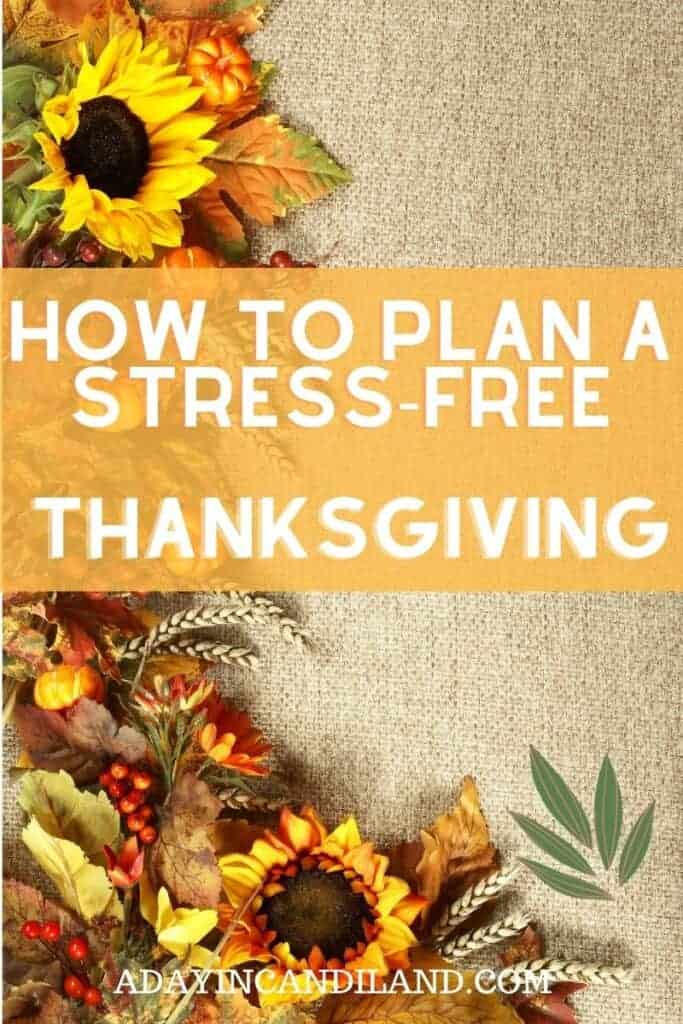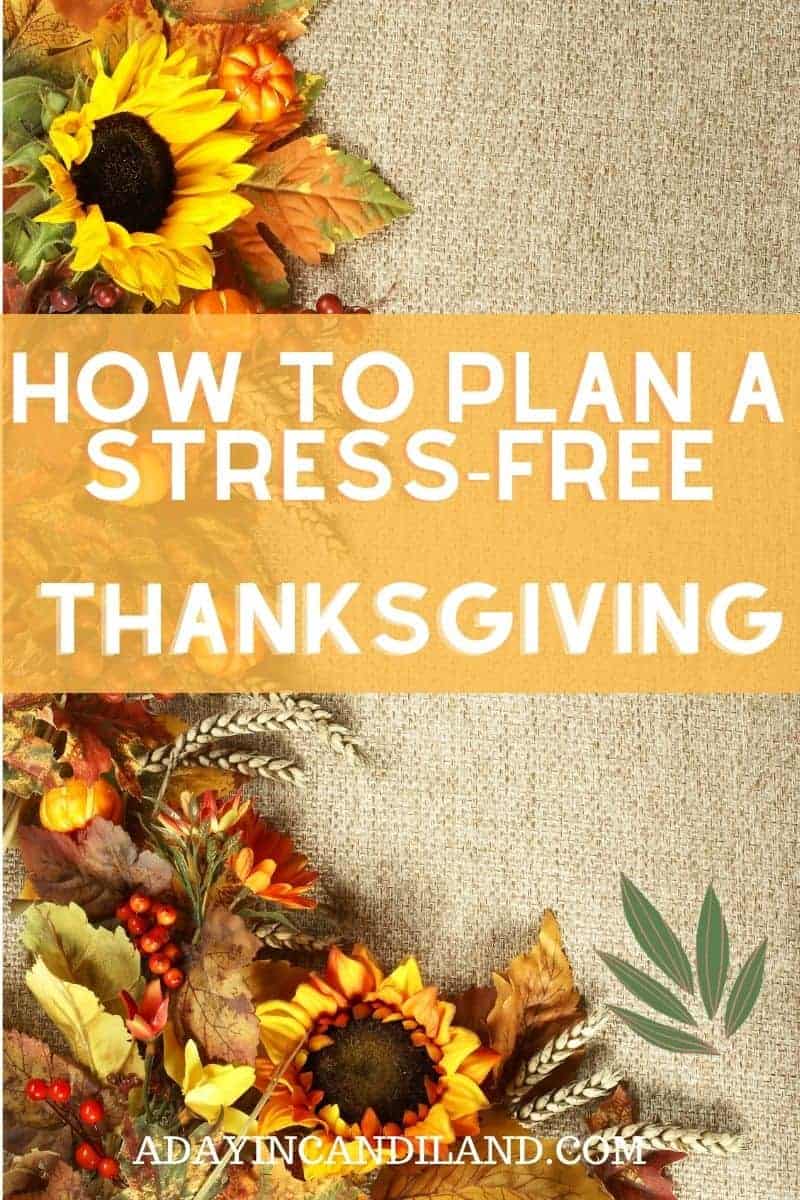 How to Prepare Thanksgiving Dinner
There are lots of things to plan, things to buy, dishes to wash, write out the menu and maybe you are even expecting overnight guests. I like to make some of our family favorites and then make a few special recipes that I might find on Pinterest.
I like to keep track of what worked and what didn't work each year. In doing so, it makes each new Thanksgiving run more smoothly.
Sometimes I find a new recipe that I prefer so I switch it up. I always like to add a new dessert also.
Using this timeline will keep everything in bite-size pieces that you can do with little to no stress. I also created a 50 Things to be Grateful For journal page that you can print out for all your guests to take home or even fill out during their visit as a keepsake to your Thanksgiving.
What does a traditional Thanksgiving Menu Consist of?
Oven Roasted Turkey by Yellow Bliss Road
Green Bean Casserole by Dinner then Dessert
Slow Cooker Garlic Mashed Potatoes by Spend with Pennies
Cranberry Sauce by A Day in Candiland
Slow Cooker Garlic Mashed Potatoes by Add a Pinch
Stuffing Casserole by Savory Sweet Life
Desserts
Pumpkin Pie by Wild Wild Whisk
Pumpkin Creme Brulee by A Day in Candiland
Cherry Pie by A Day in Candiland
Timeline for planning
2 Weeks Before Thanksgiving
Plan how you will cook the turkey and what size it will be.
Create your menu using the printable above.
Choose dishes to match your menu.
Check kitchen equipment and meat thermometer:
Delegate dishes:
Clean your oven:
7 Days Before Thanksgiving
Make two shopping lists: One is for items that are non-perishable. One for the day before items that need to be fresh.
Check for ingredients: expiration dates, salt, pepper, and ice.
Clean out your refrigerator: You will need all the extra room you can get.
6 Days Before Thanksgiving:
Thaw your Turkey: Defrost the turkey in the refrigerator now.
If you forget and wait until the day before, defrost in the sink according to the directions on the package.
Monday of Thanksgiving Week:
Shopping Trip for perishables.
Turkey: if it's frozen start defrosting.
Defrost: Start defrosting anything else that you've made ahead and frozen.
Dishes to make now: Cranberry sauce, gravy, hard-boiled eggs for deviled eggs or potato salad, and pie crust.
Things to prep: Chop up vegetables and bread for stuffing.
Launder all linens and Wash all dishes:
The Day Before Thanksgiving
Make your desserts: Make your pies and desserts and get those done and out of the way.
Wash salad greens, trim green beans, and generally take care of as much vegetable prep as you can. Make your salad dressing now too.
Things to consider making ahead: If you have the time, make your stuffing and other casseroles today.
Set the table.
Morning of Thanksgiving
Get Turkey In Oven:
Reheat any pre-cooked sides 1 hour before serving
Bake Rolls
Make sure you have plenty of ice
Make Whipping Cream
Heat up pies
Make Iced Tea and Coffee
Make Punch
Clean up the kitchen before the guests arrive.
Ask a family member in advance to help keep track of the bathroom and trash areas for cleanliness.
If you enjoyed this Thanksgiving Menu Timeline try these other Fall and Thanksgiving tips.