How to Prepare for Christmas
Start preparing for a memorable Christmas by planning ahead to reduce the chaos and spend the day making treasured memories.
It's just a few weeks away and time is flying by. Are you thinking, how do I prepare for Christmas during all the holiday craziness? Well, I have a checklist for you to do just that.
It can seem overwhelming, but with just a few tips and ideas to get done early, it can be a breeze. If you are preparing a Christmas Eve get- together, or Christmas Brunch, just plan accordingly below.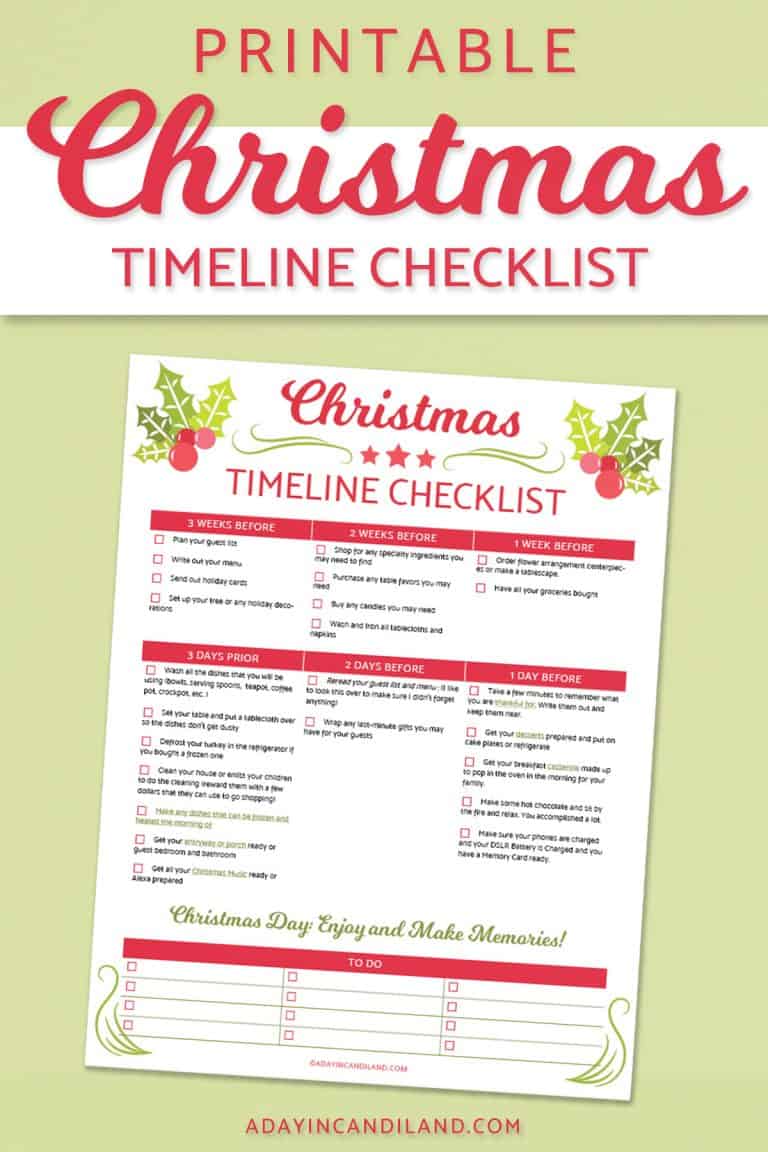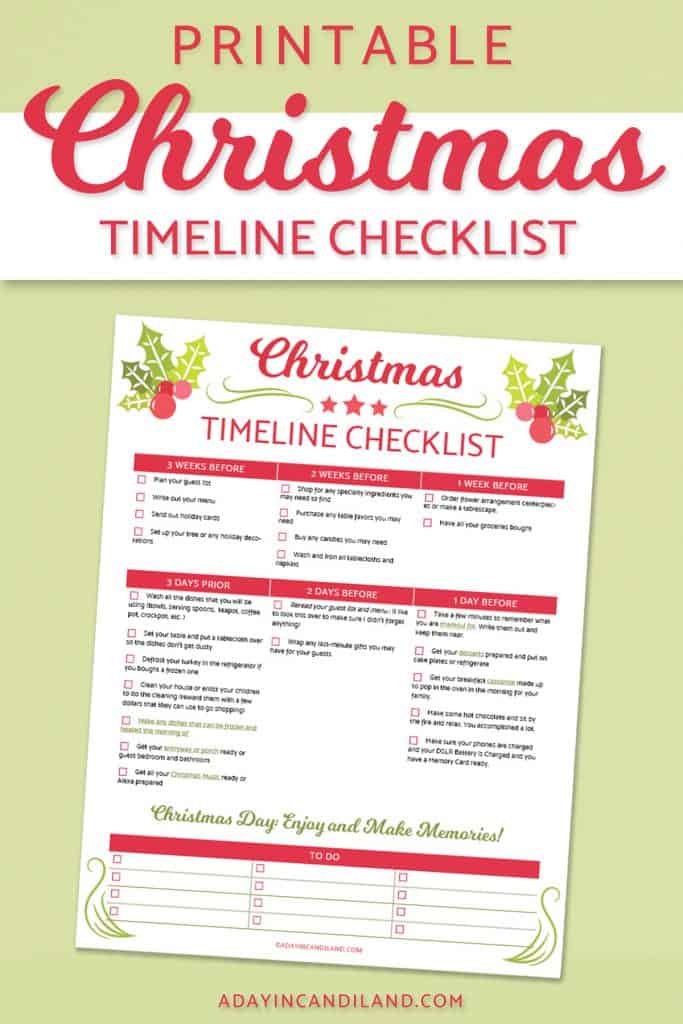 How to Prepare for Christmas with Free Timeline Checklist
*This post may contain affiliate links. If you make a purchase, I get a small commission. Please see my disclosure policy for details
Three Weeks Before:
Plan Your Guest List
Write Out Your Menu
Send out Holiday Cards
Set up your tree or any holiday decorations
Two Weeks Before:
Shop for any specialty ingredients you may need to find.
Purchase any table favors you may need
Buy any candles you may need
Wash and Iron all tablecloths and napkins
One Week Before:
The Weekend Before or Three Days Prior:
Wash all the dishes that you will be using (Bowls, serving spoons, teapot, Coffee Pot, crockpot, etc. )
Set your table and put a tablecloth over so the dishes don't get dusty
Defrost your turkey in the refrigerator if you bought a frozen one.
Clean your house or enlist your children to do the cleaning (reward them with a few dollars that they can use to go shopping)
Make any dishes that can be frozen and heated the morning of.
Get your entryway or porch ready or guest bedroom and bathroom
Get all your Christmas Music ready or Alexa prepared.
Two Days Before:
Reread your guest list and menu: (I like to look this over to make sure I didn't forget anything)
Wrap any last-minute gifts you may have for your guests.
Christmas Eve:
Take a few minutes to remember what you are thankful for. Write them out and keep them near.
Get your desserts prepared and put on cake plates or refrigerate
Get your breakfast casserole made up to pop in the oven in the morning for your family.
Make some hot chocolate and sit by the fire and relax. You accomplished a lot.
Make sure your phones are charged and your DSLR Battery is Charged and you have a Memory Card ready.
Christmas Day: Enjoy and Make Memories
Here are some Christmas recipes you might try:
Make sure you stop by my Amazon Shop for all your holiday gift-giving needs.