This Slow Cooker French Toast Casserole tastes like you spent hours creating it, but your slow cooker is really doing all the work. You can make it the night before and set the timer for a few hours before you are ready for breakfast.  The best part is you can sleep in and have a great breakfast already made for your family.
 Slow Cooker French Toast Casserole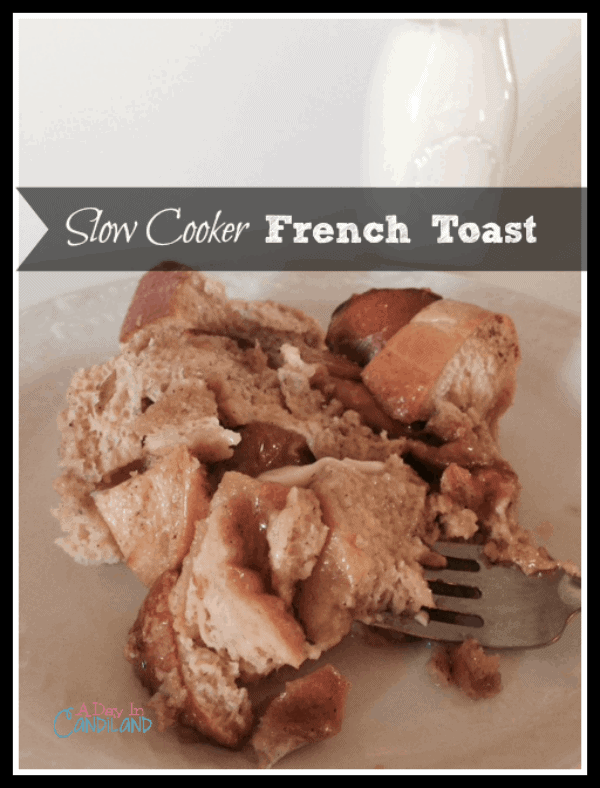 This recipe is made with a Loaf of French Bread. It is best when you cut it up at least an hour before it goes in the slow cooker so it can get nice and crusty before you add the eggs and milk.
After I made this, I thought of all different ways you can adjust this for different flavors. So don't be surprised if you see some more popping up over the next few months.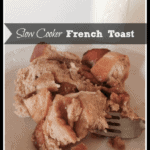 Slow Cooker French Toast Casserole
Ingredients
1

Loaf of French bread cut up and cubed

6

large eggs

2

cups

of milk (I use whole but you can use 2%

1 1/2

ts

cinnamon

1/4

cup

butter softened

1/2

cup

brown sugar packed

1/2

ts

vanilla
Instructions
Take one loaf of French bread, cut it into cubes and place the bread cubes into a large bowl at least one hour in advance so it can get hard.

In another bowl, place your eggs, milk, vanilla and cinnamon and beat together until well blended.

Pour your egg and milk mixture over your bread cubes and toss until all the bread is coated.

Spray your Slow Cooker with cooking spray.

Add your coated bread mixture into slow cooker.

Take your butter and brown sugar and cream together with a fork until crumbles form.

Take your crumbles and sprinkle over bread mixture.

Cover and place in your refrigerator for 4 hours.

You can cook on high for 2 hours or low for 4 hours. Serves 4 - 6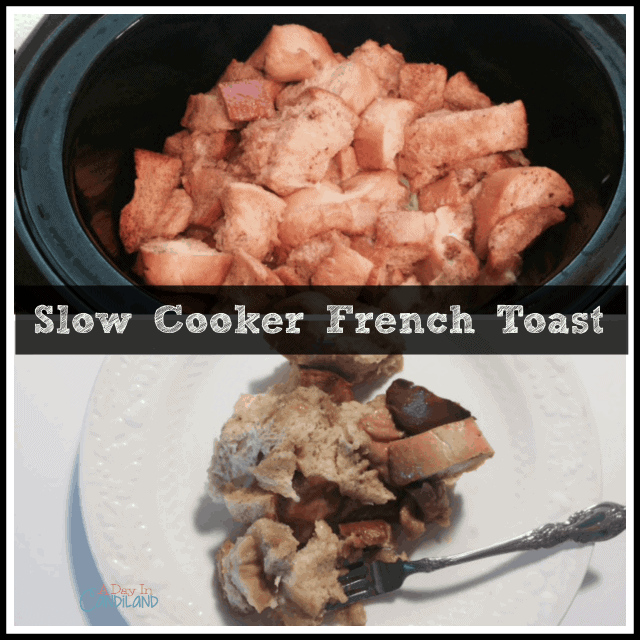 When we woke up, the kitchen smelled so wonderful and the best part is you really don't have to add much syrup to this dish. It is really moist and so delicious.
Have you signed up for our latest recipe and tips posts? Make sure you Pin this recipe for later. 
If you like this slow cooker French Toast Casserole recipe try these breakfast recipes: