It has never been easier to make Vanilla Extract. It will be ready to use in 24 hours for all your favorite baked goods.
I have been making my own Vanilla Extract for years. I use it in all my baking and give it as gifts during the holidays. But the waiting and shaking of the bottles every few days for up to two months can be torture.
Now you can make your own Vanilla Extract in your Instant Pot and it is ready the next day.
Make sure you get my free labels with the vanilla extract link above.
I have to say when I first made this I was concerned about putting alcohol in the Instant Pot. So I took it outside and made my first batch there.
Then It came out great with no problems and I brought it inside and now make it on my counter. Make sure you seal the jar's finger tight, instead of using full force. The jars will self-seal during the process.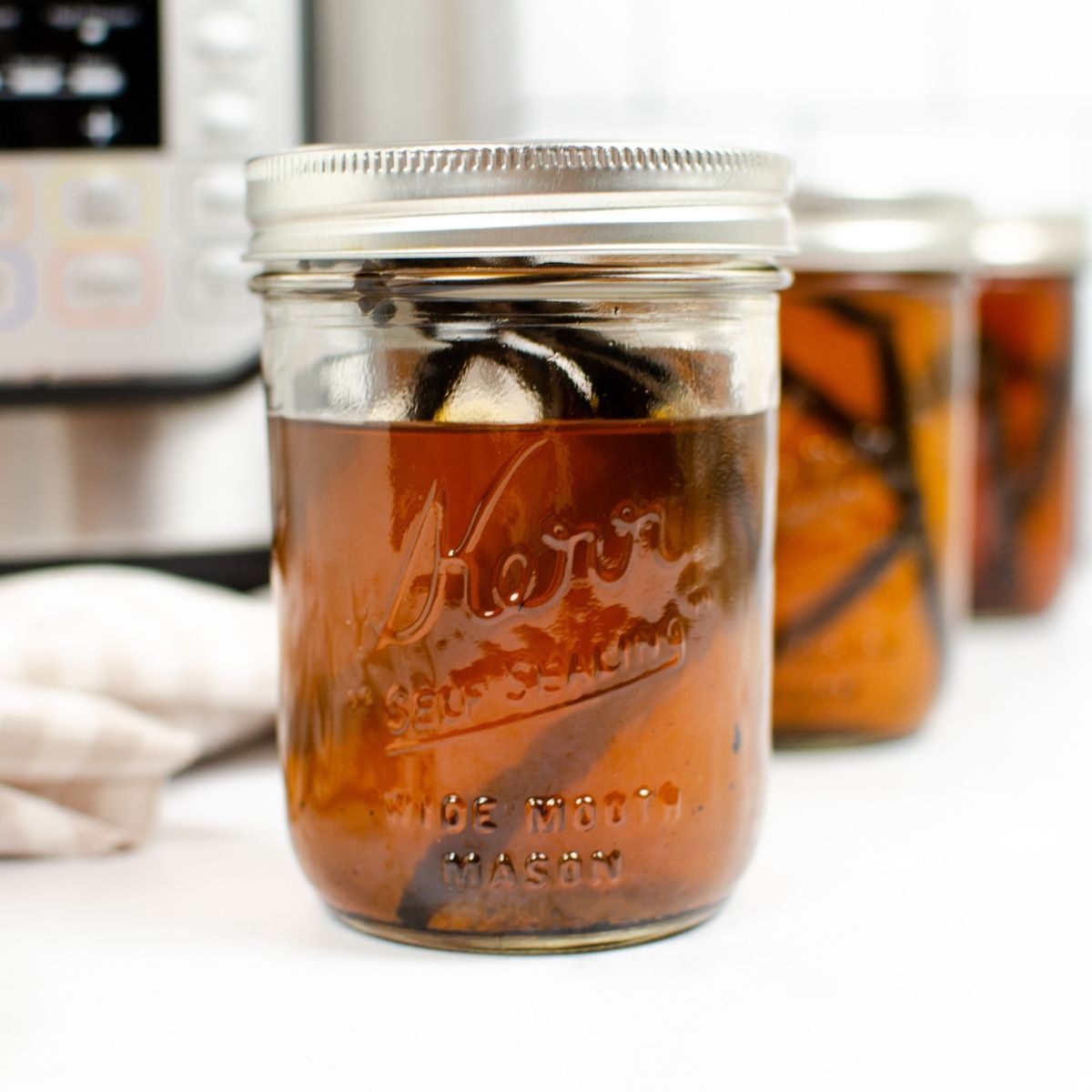 *This post may contain affiliate links. If you make a purchase, I get a small commission. Please see my disclosure policy for details
How to Make Vanilla Extract at Home In The Instant Pot
Inexpensive Vodka or Bourbon 16 oz each jar
This is one of the simplest recipes you can make. By using the Instant Pot you are taking the biggest step out of making traditional extract. That is the time factor. The directions are so quick and easy.
Slice up 2 Beans down the middle and fold them into a mason jar.
Pour 16 oz of Vodka into each Jar (I took a TB out of each one since they were 16 oz Jars)
Seal Tightly
Add 1 Cup of Water to the Instant Pot
Add Trivet to the Pot
Add the 3 Jars with lids finger tight (not with force)
Seal and Cook on Manual for 45 Minutes and allow a Natural Release for 20-30 minutes.
Use Tongs or Oven Mitt to remove the jars and allow them to cool in a dark pantry for 24 hours up to two weeks.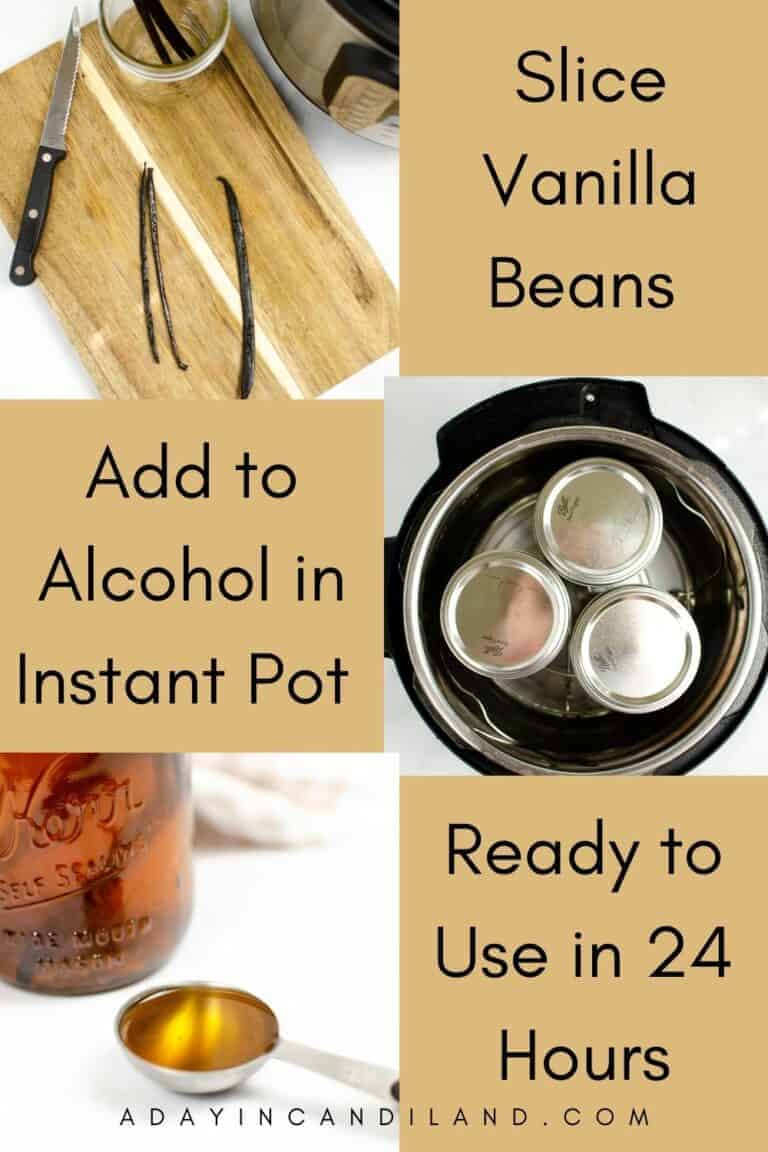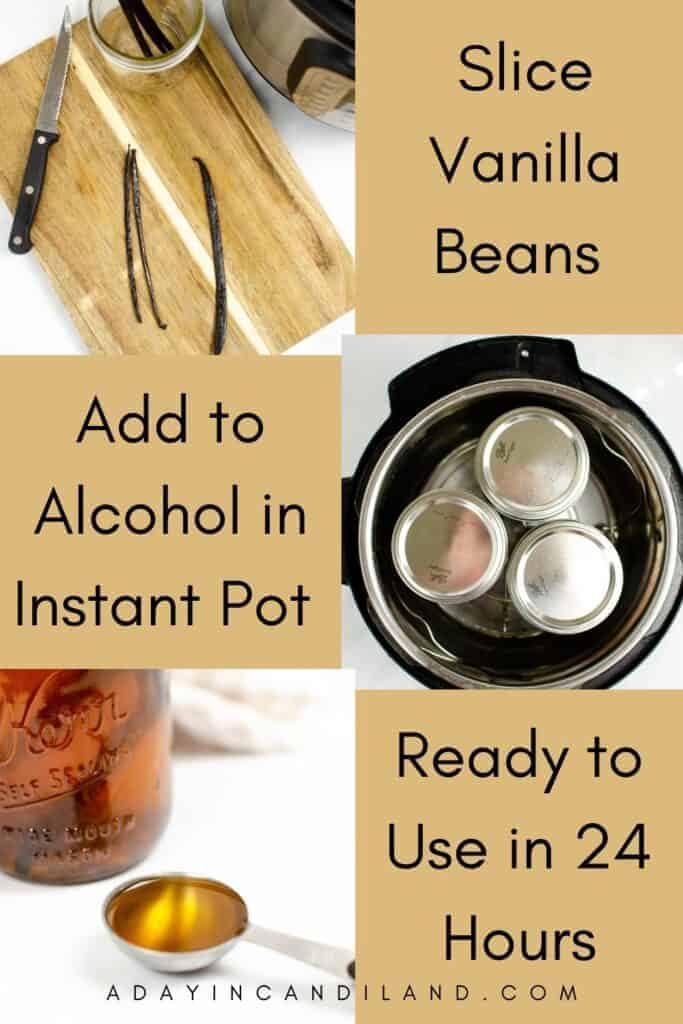 What Type of Alcohol is Best for Making Vanilla Extract
You can choose different types of alcohol like Vodka, Bourbon, or Rum. Vodka is the most neutral flavor whereas bourbon or rum gives it a darker smoky flavor. Do not buy the most expensive alcohol. It is best to use 80 proof or 40% alcohol. You can buy at Costco or a discount market for the best pricing. If you are making 3 16 oz jars, make sure you have 48 oz of Alcohol vs a 32 oz Bottle.
Related Recipes:
Recipe
Instant Pot Vanilla Extract
It has never been easier to make Homemade Vanilla Extract in the Instant Pot. It will be ready to use in 24 hours for all your favorite baked goods.
Ingredients
6

Vanilla Beans

Grade B (2 per jar)

6

cups

Vodka

1

cup

Water

For bottom of Instant Pot
Instructions
With a knife, cut each vanilla bean in half down the middle vertically

Pour 2 cups of vodka to each canning jars less 1 TB each

Place Two Sliced Vanilla Beans in Each Jar. Seal Jars Finger Tight.

Pour one cup of water to the bottom of your Instant Pot. Place the trivet at the base of the Pot.

Close each canning jar with metal lids, and place on the trivet inside your Pot.

Close the Instant Pot by screwing on the lid. Close the valve.

Set the Instant Pot to High Pressure for 45 minutes. Once the time is done, allow it tor elease pressure naturally, which will take about 20 minutes. Remove jars with towel or tongs and tighten jars.

Allow the vanilla extract to sit for at least 24 hours before use for best results. Make sure to keep in an airtight glass jar in a dark, cool room when not using.
Notes
Choose Grade B over Grade A Beans for cost reasons
Make Sure not to use over 80 proof Alcohol. Use less expensive alcohol. Vodka or Bourbon.
Let Instant Pot Natural Release for at least 20 minutes (Safety Reason)
You can use your Extract within 24 hours but can let steep for a week or two.
You don't need to remove the Beans they can stay in the bottle.
These make great gifts during the holidays.
Nutrition
Serving:
2
teaspoons
|
Calories:
24
kcal
|
Carbohydrates:
1
g
|
Fat:
1
g
|
Sodium:
1
mg
|
Potassium:
1
mg
|
Calcium:
1
mg
|
Iron:
1
mg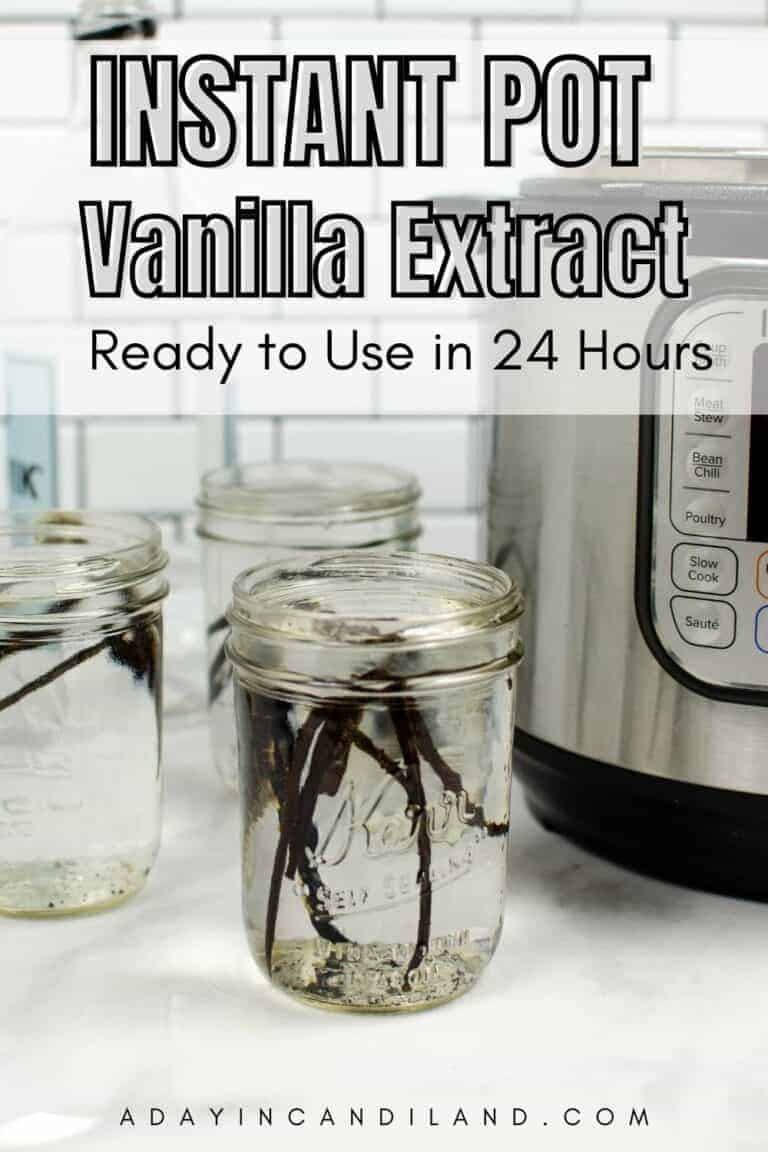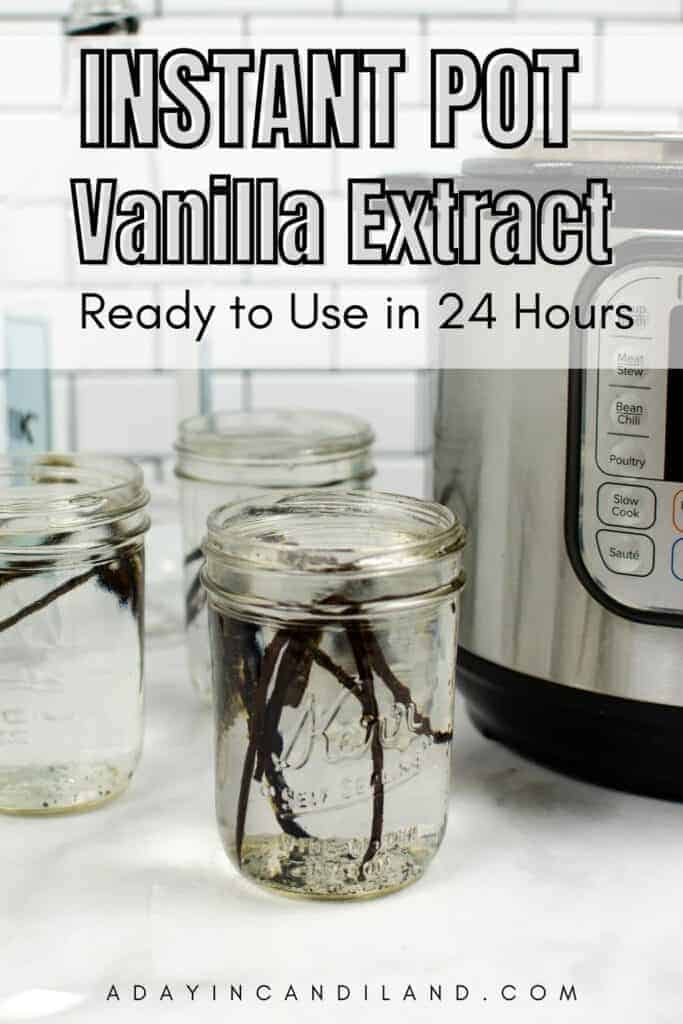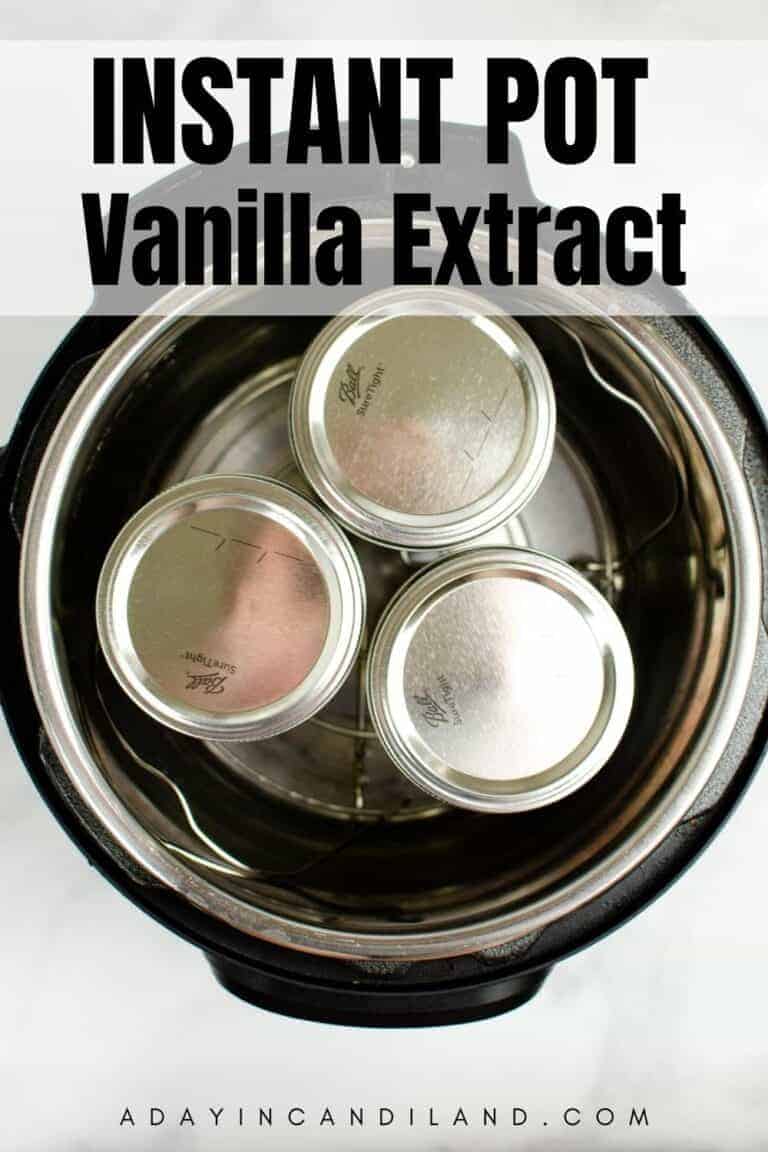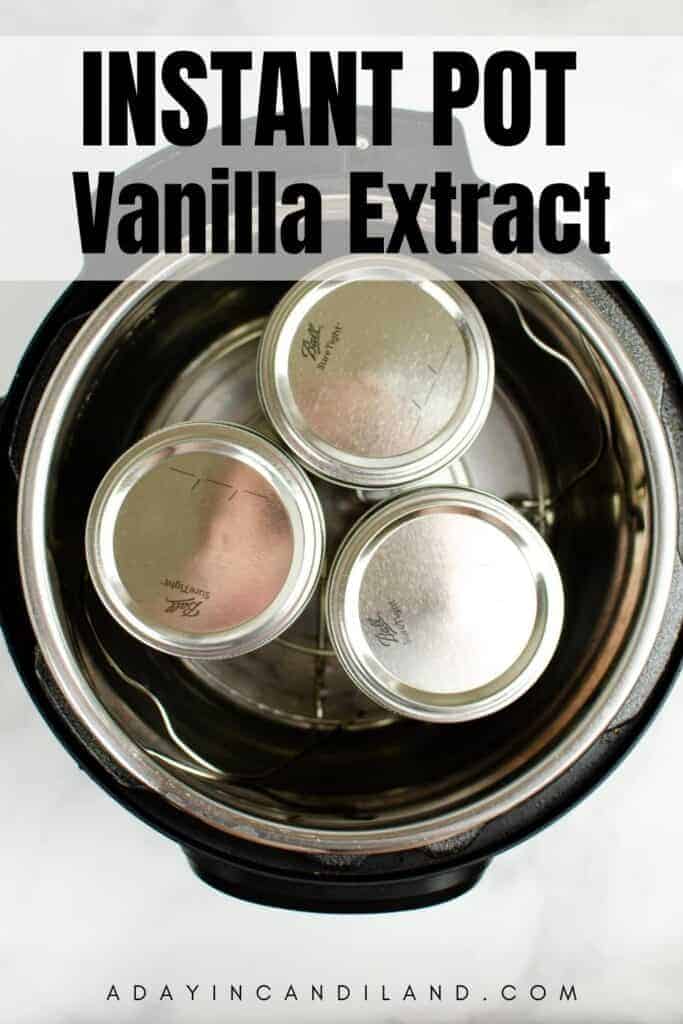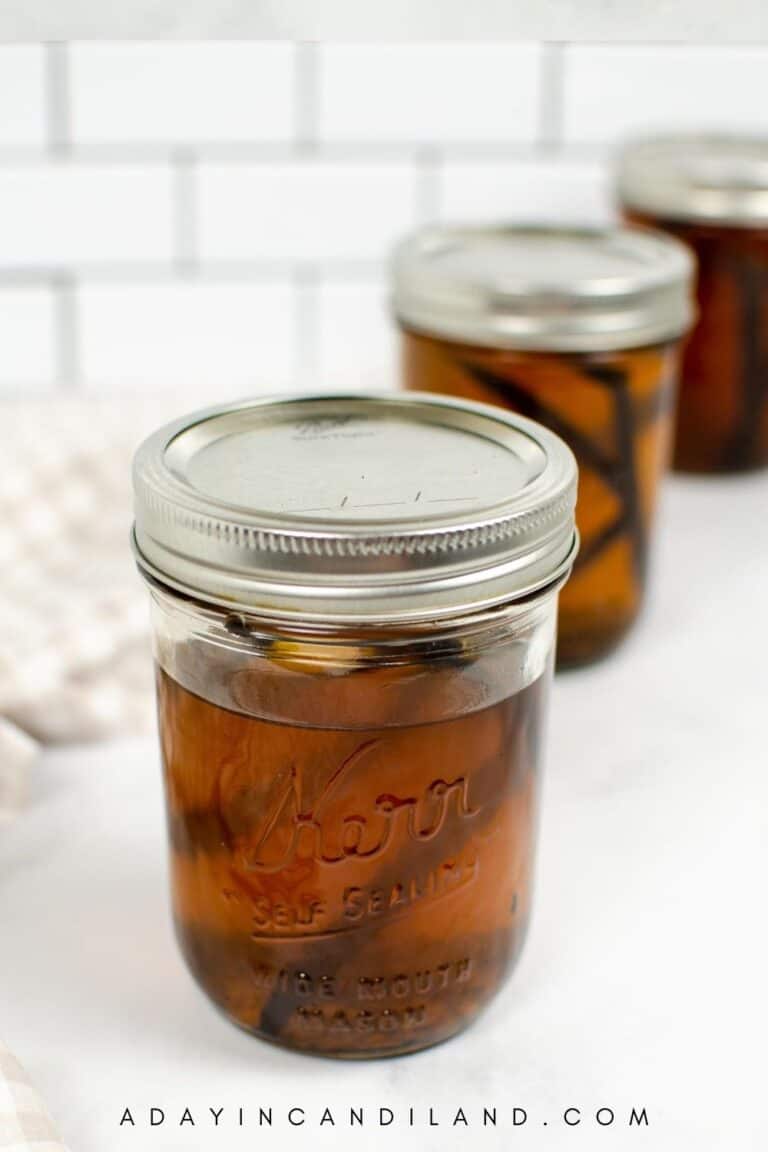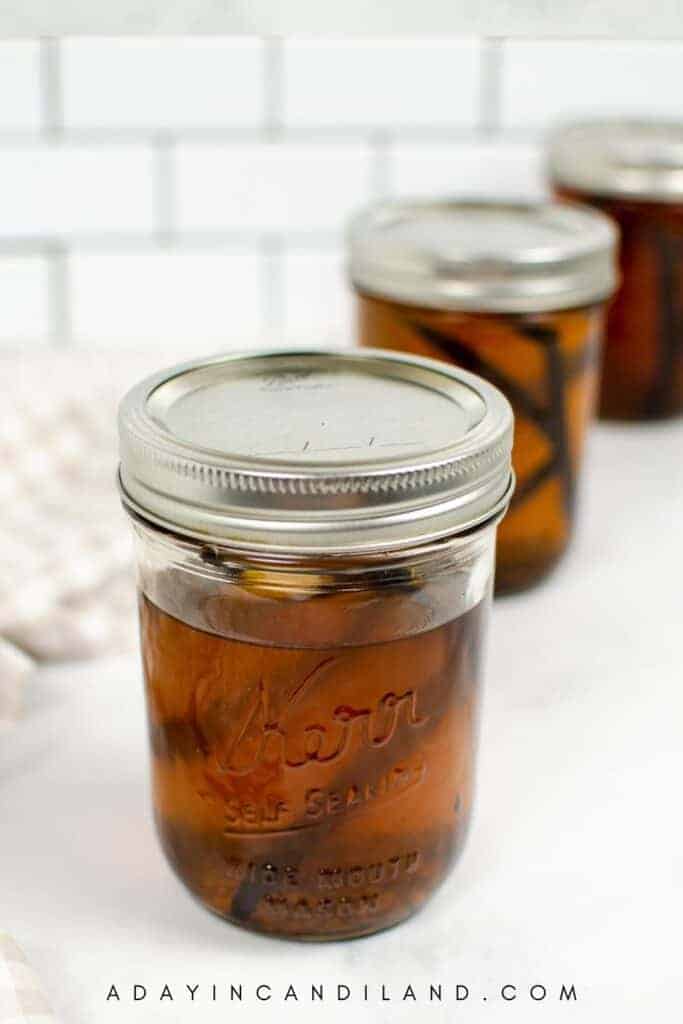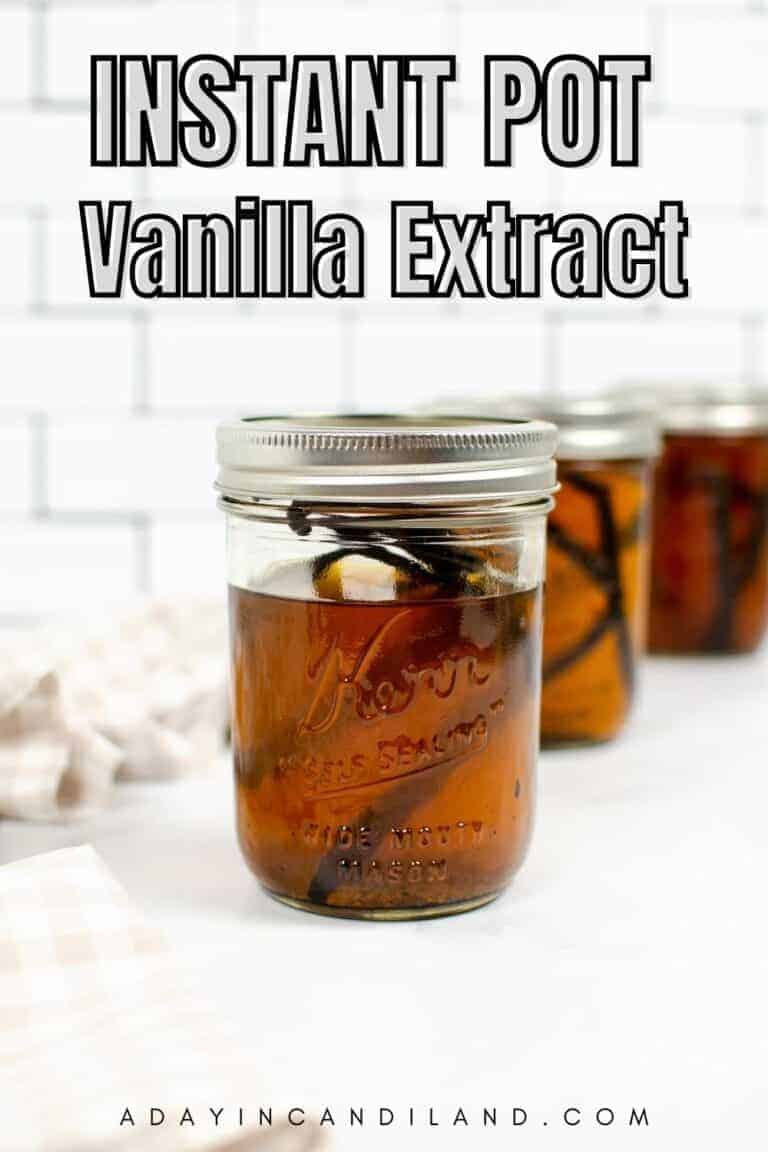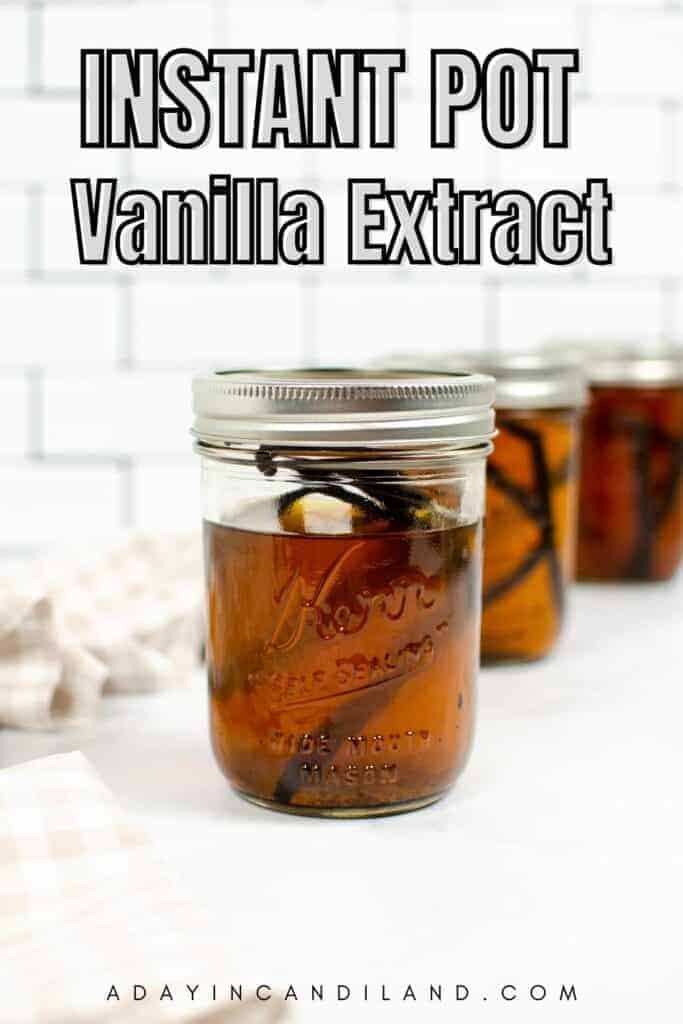 Have you made your own Vanilla Extract before? I hope you enjoy saving time and trying the Instant Pot method.