It's Jennifer again, and I am back today sharing some great cookbooks that will help you get in the mood for Fall cooking. I love the Fall flavors you can find in a cookbook, especially when the weather gets to be on the cooler side.
Unfortunately, Mother Nature has not glanced at the calendar lately, as it is still 90 degrees outside. Can you believe it? Although, from what Candi has said about the weather in her town, 90 degrees is probably considered cold for her!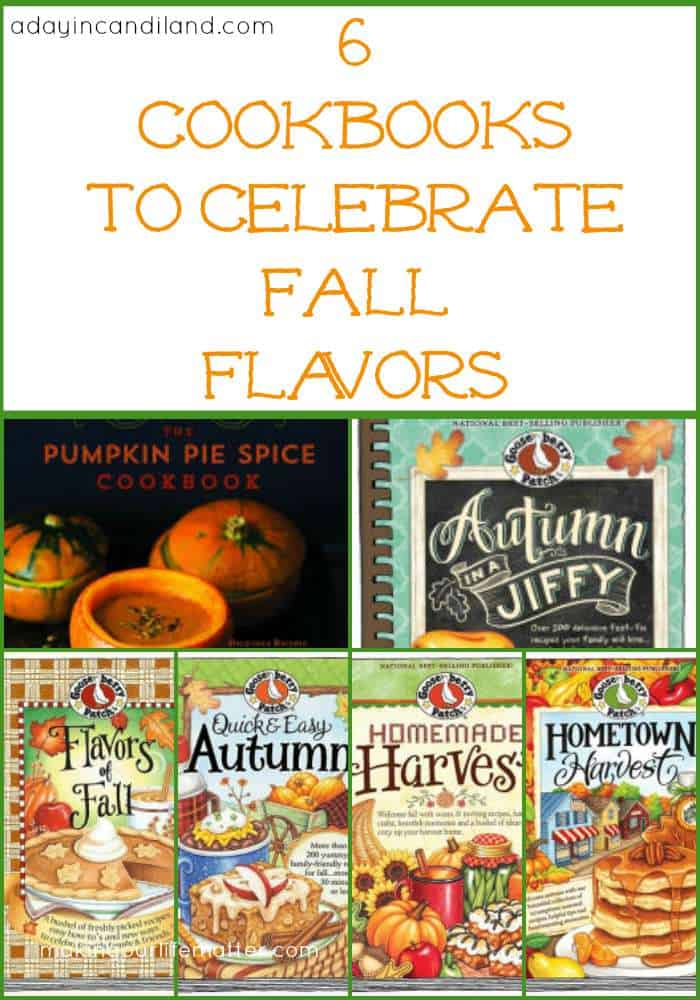 In any case, as the Summer finally winds down, this lady is ready for some great Fall comfort foods. One of my favorite recipes is for buffalo chicken cheesesteaks. It is one of those wonderful recipes that warm you inside and out. So simple to make, and since it is made in a slow cooker, you get a great meal without all the work!
As many of you already know, I work in a bookstore, and I love to share book recommendations. I generally am very versed on children and teen books, but there are times I can get absolutely lost in the cookbook section. Since Candi is a very accomplished cook, I am sure she can totally understand.
So while I was at work, I took the opportunity to scope out some great cookbooks that really define Fall flavors. Some are new, but most of them are classic ones. Enjoy!
*This post may contain affiliate links. If you make a purchase, I get a small commission. Please see my disclosure policy for details
6 Cookbooks To Celebrate Fall Flavors:
Yes, I certainly love my Gooseberry Patch cookbooks. Not only do they celebrate the Fall flavors, but they also bring back warm and fuzzy memories of spending time in my Grandmother's kitchen.
So there you have my favorite 6 cookbooks to celebrate Fall flavors. Be sure to check out other great posts by Candi that have Fall written all over them: