11 Cookbooks that have delicious and easy meals to set good nutrition habits and skills while on a busy schedule at college.
Sometimes as parents, we don't want to admit that our kids are growing up. It seems just like yesterday that we sent them off to kindergarten, and now they are applying to colleges! New adventures mean students need to learn new skills, and cooking is one of them. Today we are going to talk about 11 cookbooks for the new college student.
Hi everyone! It is Jennifer again, and I am glad to be back posting on Candi's site. As you know, I really enjoy combining Candi's favorite past time with my love of books! Previously I shared about Fall cookbooks and fun cookbooks for your little chef. So sharing about cookbooks for the new college student seemed the most appropriate topic! Right now, I am deep in the process of finding the perfect college for my son, and some of these cookbooks will definitely be going with him.
Easy and Helpful Cookbooks for the College Student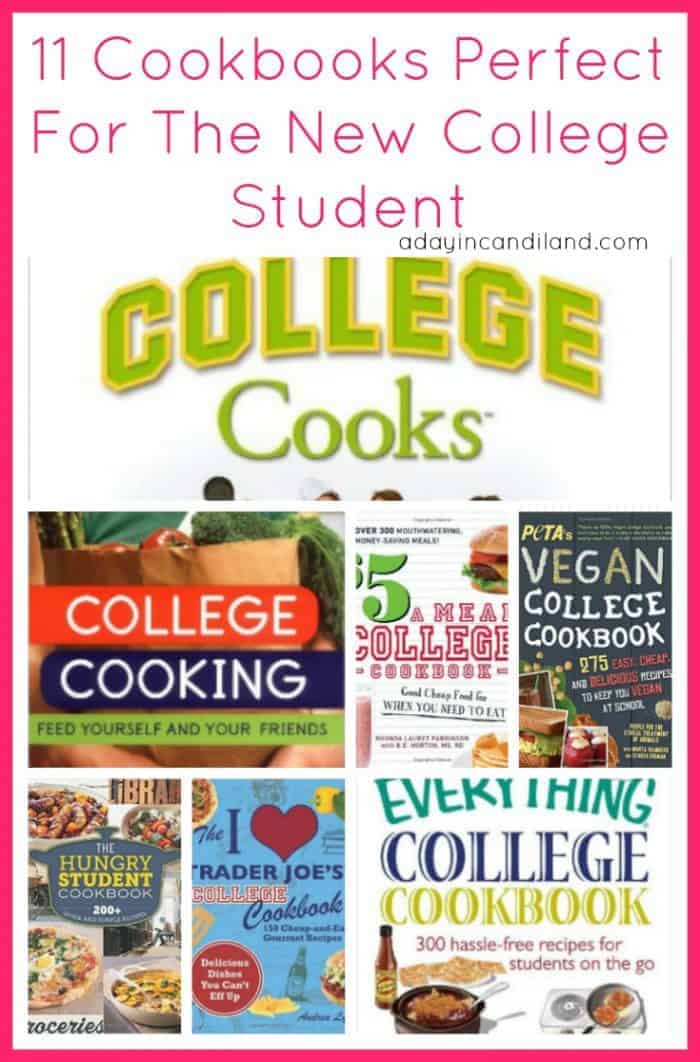 *This post may contain affiliate links. If you make a purchase, I get a small commission. Please see my disclosure policy for details
11 Cookbooks For The New College Student:
So I hope that these 11 great cookbooks for the new college student will help your student have a tasty school year. Your college student may not want another book, but they will certainly appreciate it on those nights when the dining hall is already closed.

Get these tips to help with college school supplies and everything you need to know before you start shopping.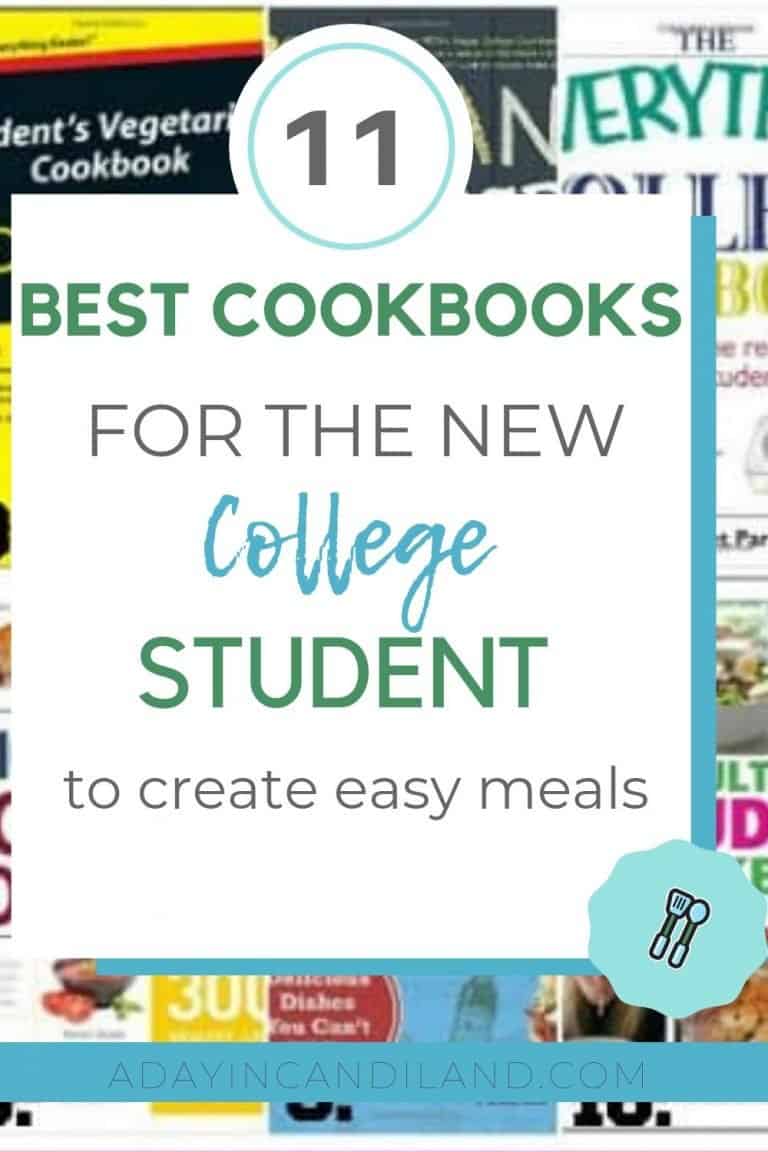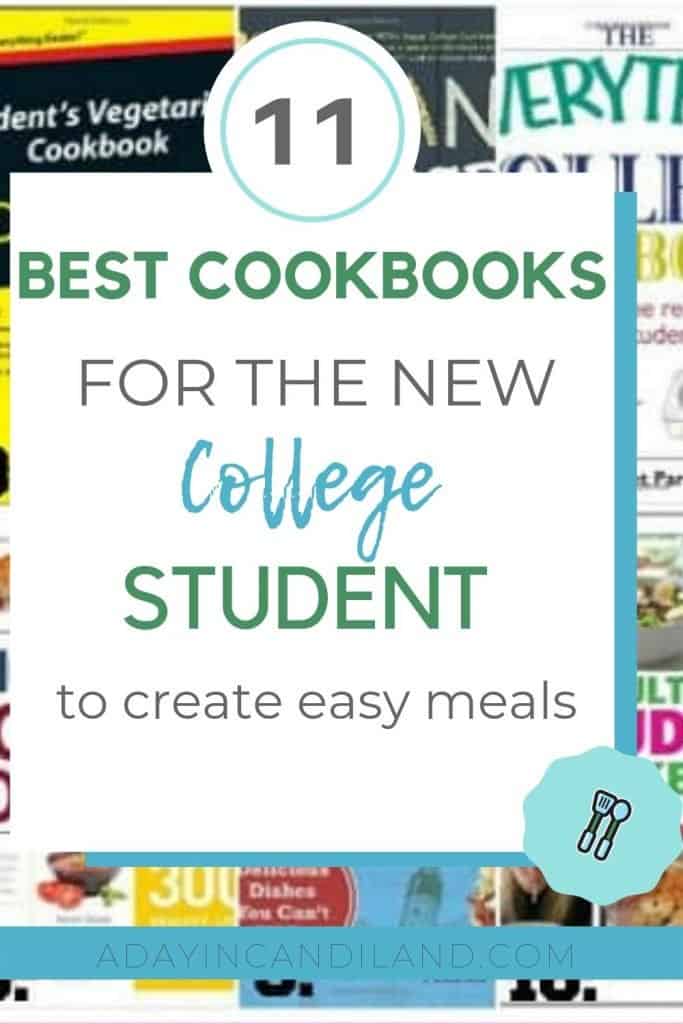 Which of these helpful college cookbooks will you be sending with your child or yourself?