Acceptance letters, tuition, student loans, there are so many things you need to consider when sending your student to college. I am joining you today to take the guesswork out of college school supplies and save you money in the process.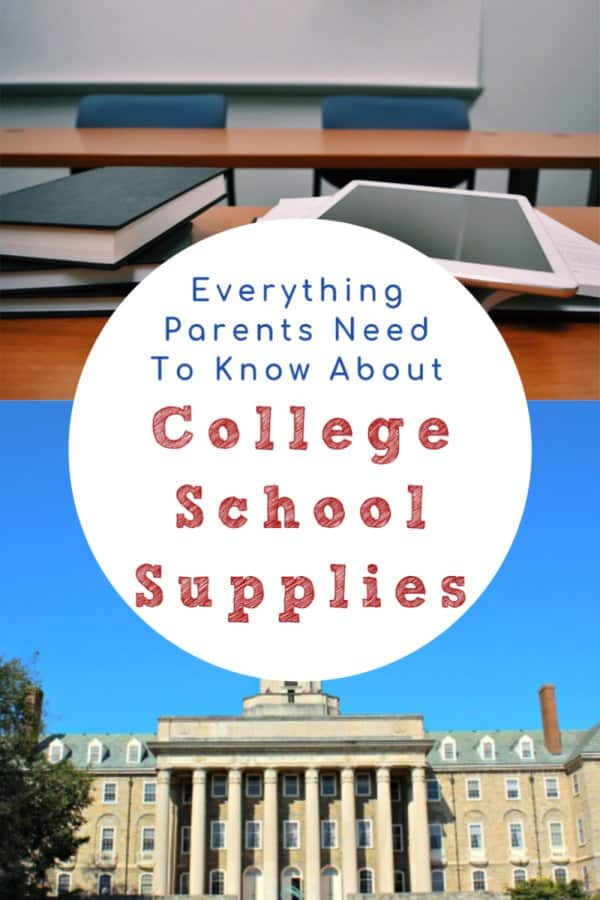 Just yesterday, it seems like you were celebrating your child's birthday. And now, you are packing them up and sending them to their next new adventure. I am actually doing this for the second time, and let me tell you, it still isn't any easier.
So I am sharing my experience with getting ready and sending a student to college, and I hope that you find this information helpful! I wish I would have known a lot of this ahead of time because we wasted money on things our student just didn't need and/or use. Enjoy this guide.
The College School Supplies Your Student Can't Do Without:
Your college student may have a differing opinion than the one I am about to share. As their parent, only you can decide what you are ultimately going to purchase for your student. Although, if they feel like they really need it, let them know it can come out of their savings. You would be surprised how fast that changes. So what are those must-haves?
A high-quality laptop. Your laptop is the one thing that they will use their entire college career and beyond. Spend the money now on one that will do everything they need it to do. You will need to do a lot of research, but it is worth it in the end.
Sturdy laptop bag. Make sure it is a waterproof one as well, to protect your student's laptop and books.
Noise-canceling earphones. The fewer distractions there are, the better your student will study. It also helps with roommates that don't have boundaries or manners.
Alarm clock(or two). Phone alarms fail. Your student might miss class and that is wasted money.
Required textbooks. I will explain more about this below in the saving money on textbooks advice.
A good calculator. Depending on your child's major, you may need a calculator geared towards math or science. Have them find out which one they will need.
Notebooks & writing instruments. Students still do take handwritten notes, not just type on their laptops.
A student planner. Despite their protests, make sure they get one. Eventually, they will thank you.
Important Supplies Your Student Needs If They Stay On Campus:
If your child is staying on campus, they will need these in addition to the college school supplies mentioned above.
Lock for a drawer or a portable safe. While most schools don't provide these, there is generally a drawer that is equipped to handle a lock. BONUS TIP: Have your student give you the spare key to the lock, just in case.
Lamp with a USB port. Serves a dual purpose, especially if the overhead light switch is across the room.
Quality power strip with surge protection. Dorms room often do not have enough, and if your student's laptop is plugged into it, it protects it from electrical surges.
A TV cable and an extra-long USB to phone cable. To hook up a TV and a wired internet connection.
Zip Ties, masking tape, and scissors. To organize and tape down all the cords I mentioned above.
Command strips. To hang things on the wall.
Printer, printer paper, and ink supplies. Students are generally only allotted so many pages they can print out for free. Usually, it is far away from the dorm room and is a free-for-all for anyone. They will love not having to trudge out in the middle of the night to retrieve them.
Extra batteries. For calculators and other electronics.
Mini pharmacy-in-a-box. Have a little bit of everything available in case of one of those sick days. The items you send are a lot cheaper than what they charge on campus.
College Campus Gimmicks To Avoid:
Two things that college campuses send to parents is a catalog to order bedding or dorm carpets. They are expensive and generally, the quality is sub-par. Don't be dragged in.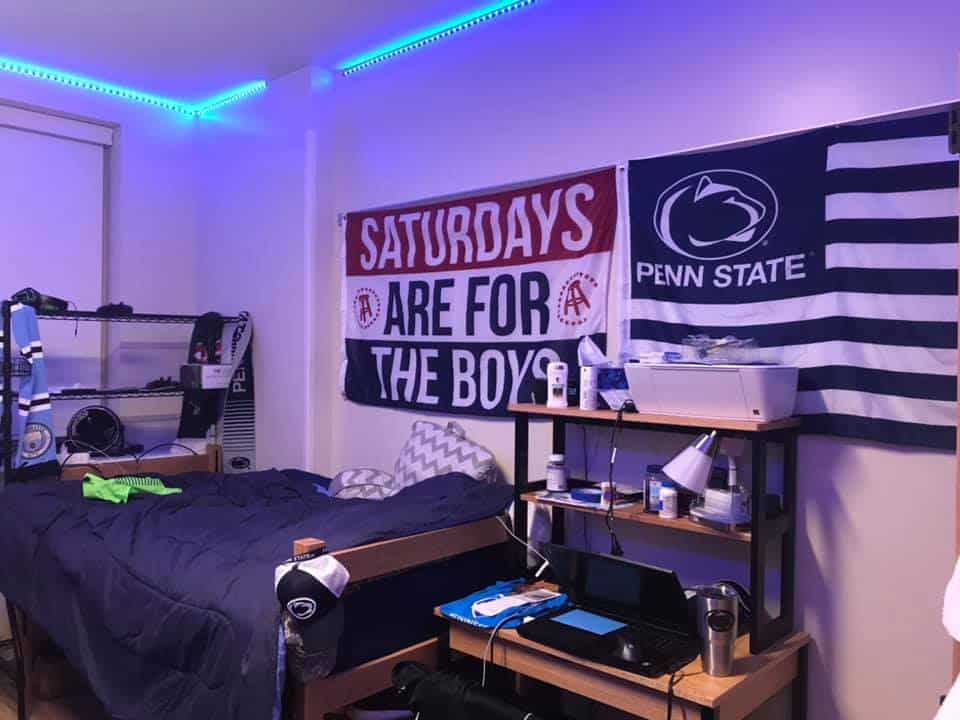 The second thing they will send will be opportunities to purchase goodie boxes to be delivered to your student at various times of the year. Again, very expensive, and is often filled with unhealthy foods or items your student will just never use. I will share tips farther down below to give your student the same experience without breaking the bank.
What College School Supplies Are Needed For Commuters:
People don't often consider the following things college school supplies, but for commuters, they are just as important as textbooks. Here are a few things you need to make sure they have.
Their parking pass for campus. This is probably the most important thing they will need!
A cell phone & portable cell phone charger. For the unexpected, of course.
A GPS. You never know when there is a detour or accident on the way and your student doesn't know how to get around it.
A good old-fashioned road map. If you have no power or no GPS signal.
Car emergency kit/portable first aid kit. You can buy or make one, but it is a necessary thing to have.
A large & small umbrella. A large one in case your student has to walk a long distance, the small one for a quick dash from the car to the academic building.
Winter survival kit: a long & short handled ice scraper, shovel, cardboard boxes, and kitty litter. When you live in a place where there is tons of snow, these become your favorite college school supplies.
Ways To Save Money On Those School Supplies:
Is your head spinning yet from all the things you didn't think of? I completely understand that. And I know you can see the dollar signs adding up! Don't worry, I have some great tips to save on those college school supplies.
Saving on textbooks: Here are two great tips for textbooks: don't buy them until after the first class and rent/borrow your textbooks! My oldest found out that waiting until getting the syllabus and hearing what the teacher said was required will save you a lot of money.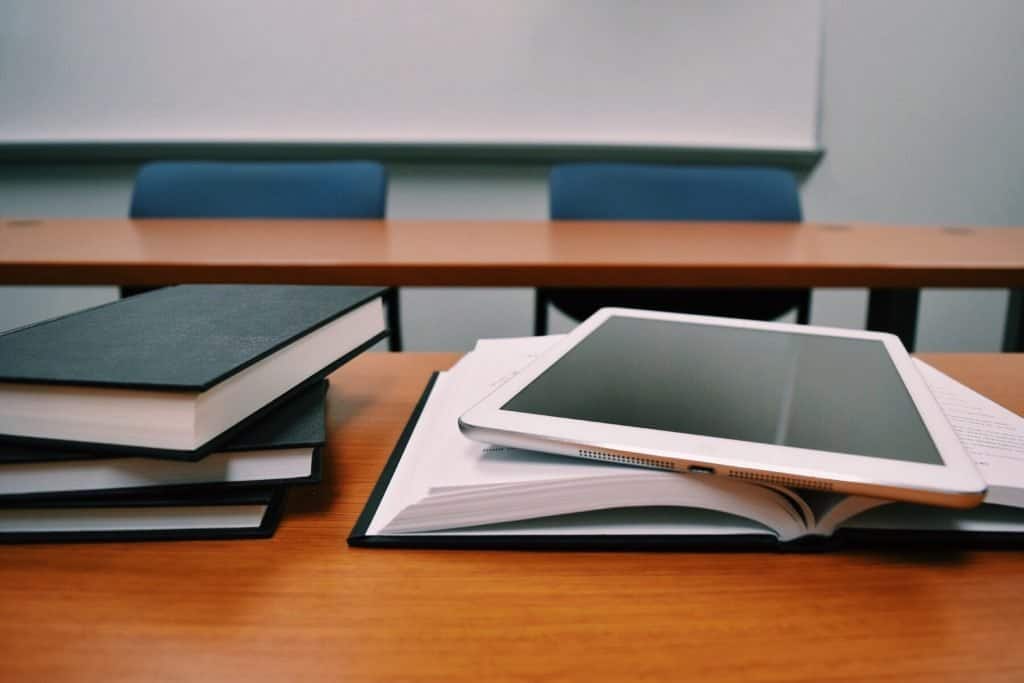 The other option is to rent your textbooks, instead of even buying used copies. Often you will never use them again. And, more and more, textbooks are online, and your student will have to purchase the access code. This is where a high-quality laptop comes into play.
Saving on recommended school supplies: On school book lists, there is also a list of recommended things to purchase. Save yourself a lot of money because you can get them much cheaper everywhere else. These lists often have notebooks, folders, writing instruments, etc.
You can save the most money by shopping for those items through flyers at your local stores, and stock up for the entire year instead of just one semester.
Make and send your own care packages. You will pay a fraction of what the schools charge and send them what they want or need. Want bonus points? Send gift cards for special treats.
Buy your own rugs and bedding supplies. You can pay a lot less for higher quality bedding when you shop at home. But my best advice is to wait until you are on campus to buy things because you will save room in the car as well. This also works for cleaning supplies, laundry supplies, and toiletry items.
But the best way to save on college school supplies is to tell your student not to lose them. If you only have to buy things once, you will save money in the long run.
So there you have it, parents. A guide to college school supplies, and what you need to know about purchasing them. Shopping for these supplies together will give you the best time to discuss the 5 important conversations they need to hear before they step on campus.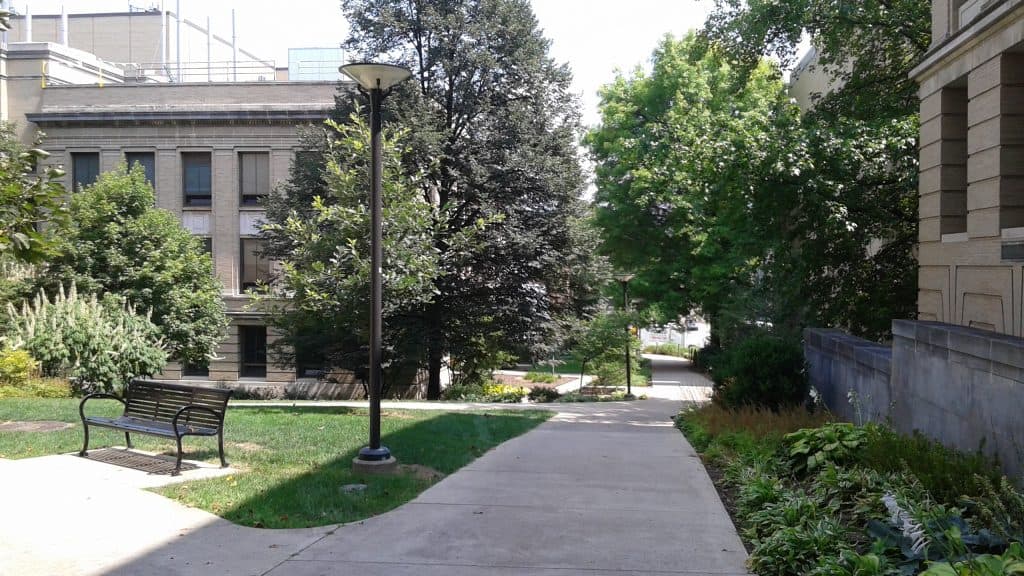 Do you feel more prepared to tackle this important step in sending your student to college?
For more school articles: