Best Deals that are free on your birthday mostly for adults but kids are sure to love a few of these freebies.
Do you remember when you were younger and your birthday was so exciting? You were probably going to have a birthday party or going somewhere special with friends!
You might have received lots of cards in the mail or received phone calls from friends or relatives. More than likely you are getting texts and messages on Facebook.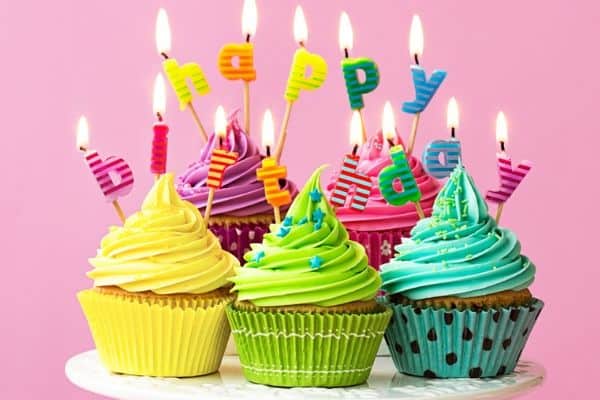 It seems as we get older we don't have time with work and other activities and sometimes your birthday comes and goes unnoticed. You don't receive cards in the mail anymore, you look at your Facebook profile, for the long list of Happy Birthdays from friends and maybe even people you don't know or have spoken to in years.
You don't get the phone calls anymore, you get some texts. Basically, the day could pass you by and you haven't spoken to anyone and no one knows what you are doing.
Well, now you can take charge and plan your freebies and birthday gifts that are available on your birthday and sometimes even your full birthday month.
Read and enjoy all the great items available to you. For most of these, you will have to have an app on your phone that you have previously signed up with several weeks prior. Some will be email sign-ups.
So go wild and enjoy all the great free food and entertainment you can enjoy. Celebrate your birthday all month long. Why don't you create a plan to use as many of these ideas as possible?
Some of these companies may change their policies so check with them in the apps first.
*This post may contain affiliate links. If you make a purchase, I get a small commission. Please see my disclosure policy for details
Food Free on your Birthday
Applebees – Get a Free Appetizer when you sign up plus a free birthday special item.
Baskin Robbins – Download the Mobile App and get a free scoop now and then one on your birthday.
BJ's Brewhouse – Sign up for their rewards program and get a free Pizookie Cookie on your birthday. Plus download the mobile app for free appetizers and discounts.
BurgerFi – Earn points for every visit, plus double points for your birthday. Join the app to receive a free birthday item.
Buffalo Wild Wings – Free Slice of Chocolate Cake on your birthday.
Cheesecake Factory – Sign up for their rewards program and get a free dessert on your birthday.
Chipotle – Get a free Guac and Chips for your birthday when you sign up for Chipotle Rewards. Earn points for free entrees during the year.
Cold Stone Creamery – Buy one get one free with coupon when you join the club.
Cracker Barrel – Free Dessert on your birthday with purchase. No sign up needed.
Dairy Queen – Free 16 oz Blizzard for your birthday. Plus additional discounts. Download the App.
Denny's – Free Grand Slam Breakfast on your birthday. Just show your ID. No other purchase necessary.
Dunkin Donuts – Download the App for a Free Cup of Coffee or beverage for your Birthday and earn points through the year for other freebies.
Edible Arrangements – Join Edible Rewards and receive a chocolate dipped fruit box during your birthday month.
Firehouse Subs – Sign up for Firehouse rewards and get a free medium sub during your birthday week.
Habit Burger Grill– If you crave burgers, then be sure to join the Habit Burger Grill's CharClub to enjoy your birthday freebie.
IHOP – Free Pancakes on your birthday with club sign up. Download app for additional savings throughout the year.
Jersey Mikes Subs– EClub Members get a regular size sandwich and drink on the house for their birthdays.
Krispy Kreme Donuts – Krispy Kreme Rewards members receive a free birthday treat – when you download the app and sign up.
Nothing Bundt Cakes – Get a free Bundtlet on your birthday when you sign up for the eclub. (Red Velvet is my Favorite)
Olive Garden – Get a complimentary appetizer or dessert on your birthday by signing up for the eClub.
Panda Express – Register to receive emails and an exclusive offer on your birthday.
Panera Bread – Free Pastry with coupon on App.
Pieology – Get a Free Cheesy Bread appetizer when you sign up for the app and a free pizza on your birthday.
Planet Smoothie – Join the Planet Smoothie Club and get a free smoothie for your birthday.
PF Changs – Sign up to receive a free appetizer or signature dessert with your dinner.
Red Robin – Choose a gourmet burger during your birthday month with sign up.
Starbucks -Free Drink. Sign up for the Starbucks App.
Wingstop – Get a free gift on your birthday when you sign up.
Non Food Birthday Freebies
American Eagle Sign up with your email and receive 15% off your birthday month
Designer Shoe Warehouse – Sign up for DSW Rewards member and receive a special birthday $5 off offer.
Kohl's – Receive a special birthday gift when you sign up for Rewards.
Old Navy – Sign up for the Old Navy/Gap birthday club to receive a gift.
Red Box – Sign up for the Redbox Play Pass, and receive a free birthday rental.
Sephora – Get a free gift when you join the Beauty Insider Club.
Smashbox – Register for the Smart Cash rewards program, and receive a free gift during your birthday month. You must make a purchase to get free gift.
Ulta – Receive a $10.00 birthday coupon and free gift if you are a platinum member with the Ulta Rewards card.
Victoria's Secret – Sign up for store offers and a special coupon for your birthday month.
Recommended Sign up Tips:
Use a dedicated freebie email for your deals so you can easily find your deals during your birthday month, and they will all be in one place.
If you come across any other great freebies on your birthday, leave a comment and I will add it to this list.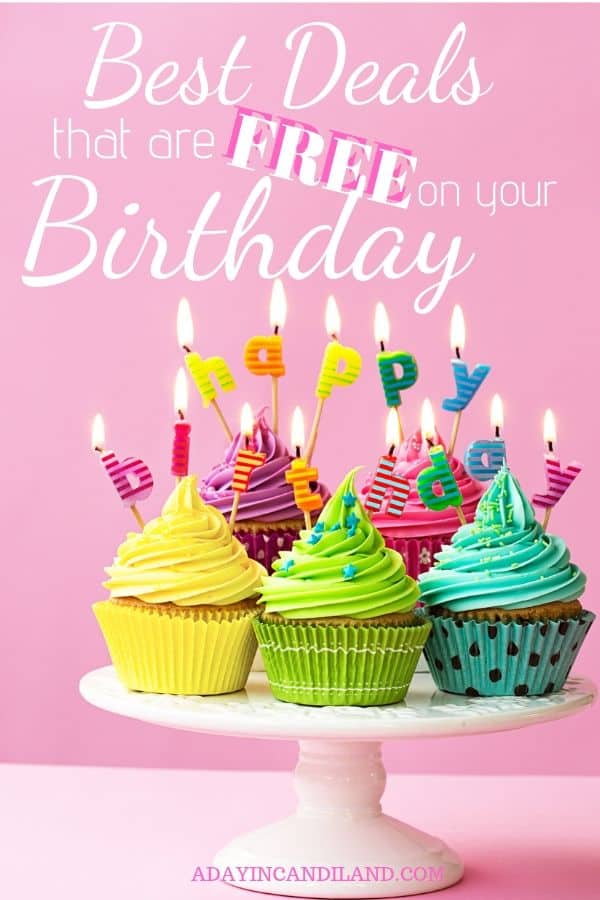 More Saving Ideas: