I have been hearing about how you can save time and money with grocery pickup. Unfortunately, we didn't have it locally until just recently.
I decided to try it and couldn't figure out how it would work. Let me share how you can save time and money by shopping online.
*This post may contain affiliate links. If you make a purchase, I get a small commission. Please see my disclosure policy for details
I shopped at Walmart and I am sure it will be similar to other stores. Get $10.00 off first order here. Let's now see how you can save money and time.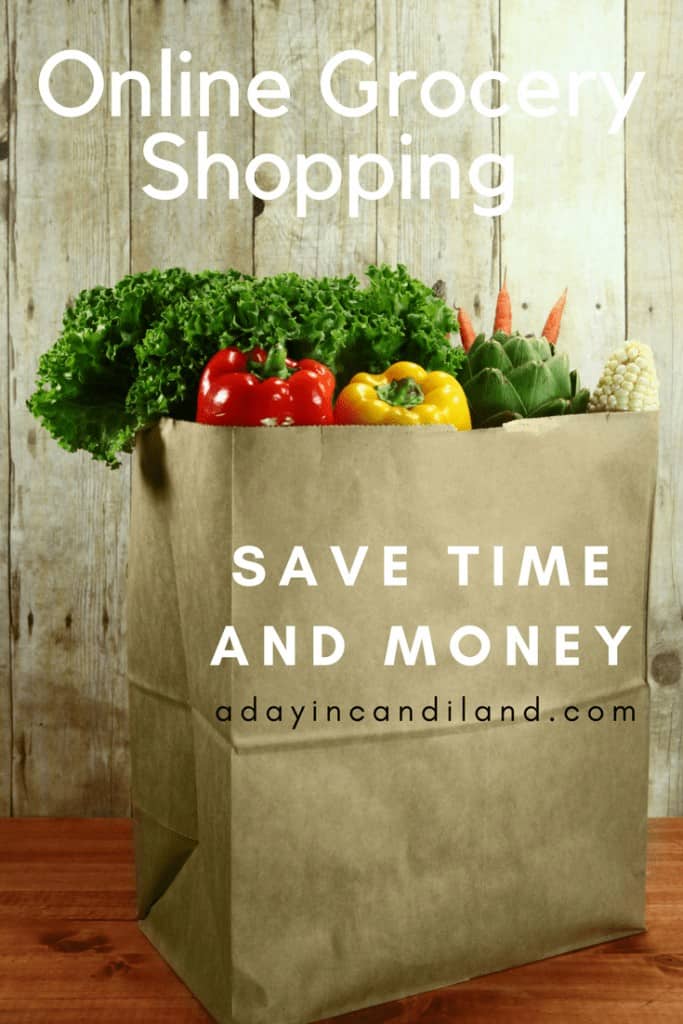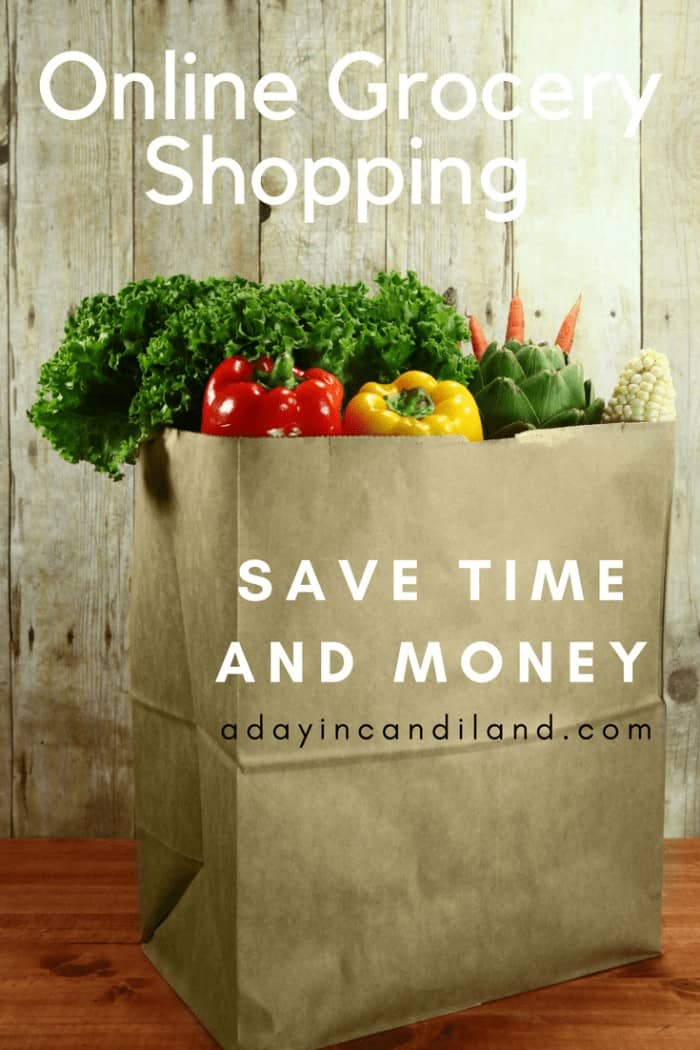 Save Time and Money with Grocery pickup
Place your order while sitting in your own home
Know what you will spend before you buy
Duplicate orders from the past and add or delete items.
They load your car for you.
No spontaneous buying or spending
You sign into the app when you leave your house and they meet you at your car.
How to get started
Create your account. Enter a credit card that you will be using. Walmart will not take cash at this time. They do not take Sams Club cards but do take Walmart credit cards. Place items in your cart. When you are done, choose if you want them bagged. It cost .10 cents per bag, so get them bagged.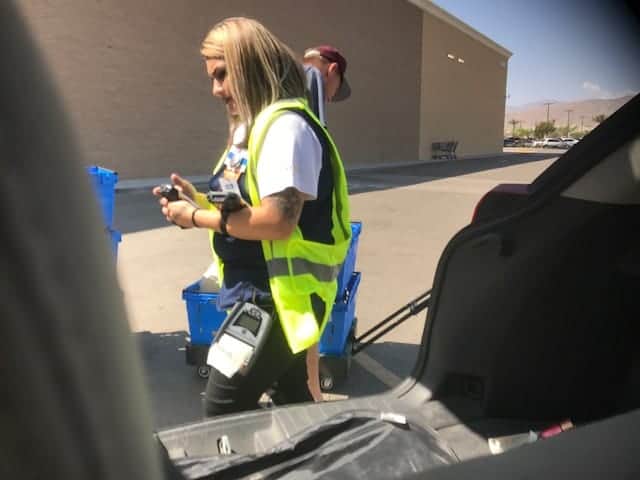 If there are any items out of stock they will let you know when you pick up and possibly substitute for you something similar. If you don't like what they chose you can deny it. They will mark anything fragile, like eggs, with a sticker on the bag.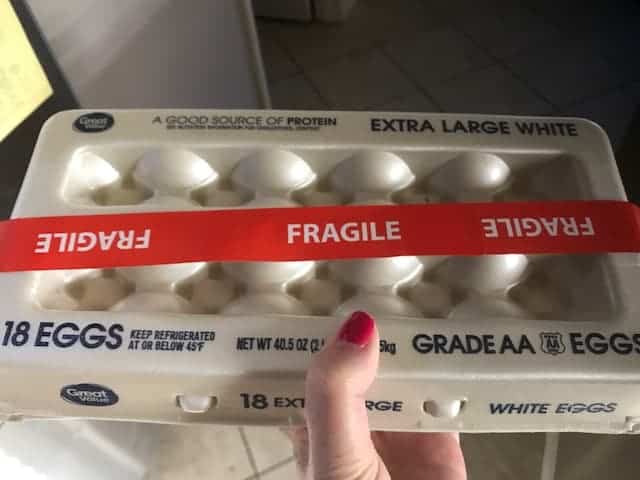 I buy a lot of bottled water and I hate picking it up off the shelves and then loading in my car. I love that I don't have to do this anymore. I noticed I have been saving about $20.00 – $30.00 a week, just by knowing what I am buying before I leave the house. Once I am ready to leave Walmart, I sign for what I bought and it gets charged to my card.
You will notice the pickup signs at Walmart in bright orange. You will drive up and enter the parking spaces they provide. They can see on the grocery app you have arrived and they will meet you in 1 – 2 minutes.
I get out to open my trunk and they greet me with a smile and are very polite. A completely different environment than being in the store in the checkout lines.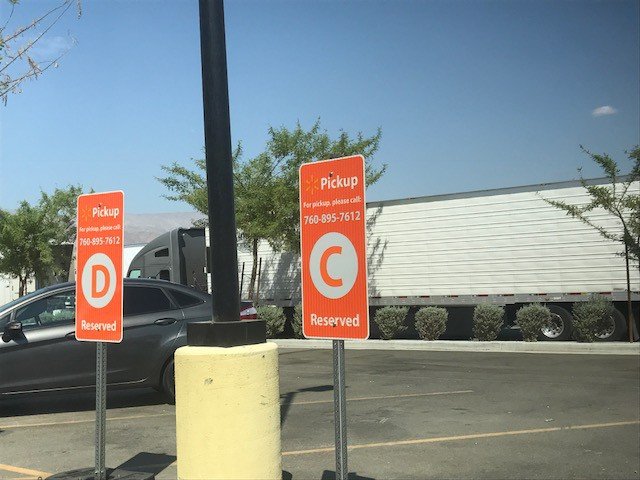 Your first order you will get a gift bag with some samples and goodies. You can also use this link to get $10.00 off your first order. Right now I am taking a Grocery Saving Course and they are offering a free savings guide. Get the guide here.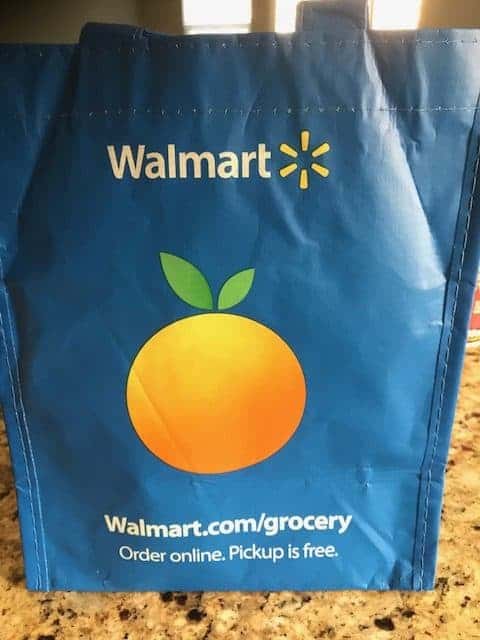 I used to despise going to the grocery store on the weekend. It really wore me out. Pushing through all the crowds, standing in lines. Going back and forth from one side of the store to the other.
Now all of that goes away. I just click a few buttons online, drive a few miles, they load my car and I come home. You can choose the time you want to pick up and you have a 1-hour window to show up.
You have a short time after you place your order to add or delete any items. Each store has its own time. So look for it.
It is so easy. Make sure you use this $10.00 off coupon for your first order. See you are saving money already.
Now that you found out how to save time and money with grocery pickup, have you started your debt-free journey?