Today I've got a cute cupcake pics printable and easy tutorial for you to dress up those cupcakes. Each flag or pic says, Sweet, Yum, Cheers, or Eat Me. All you need is a few items from Michaels or Joanns and you are ready to go. You will also needs some cupcakes of course and you can always make them from one of the recipes on this page.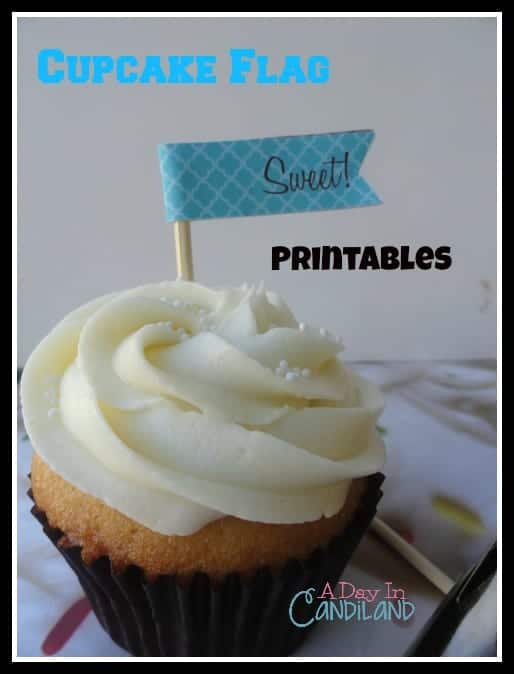 You will need these items:
Toothpicks or lolly pop sticks
Hot glue gun or glue dots
Cardstock
1M Wilton Tip
Wilton Decorating bags
CandilandStrawFlags Printable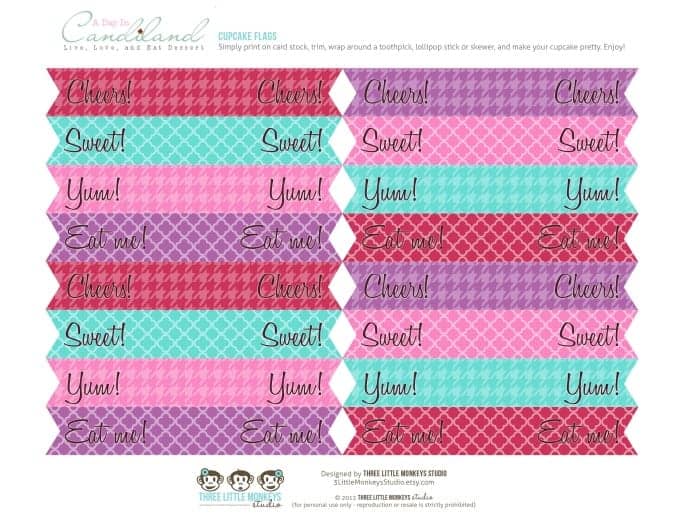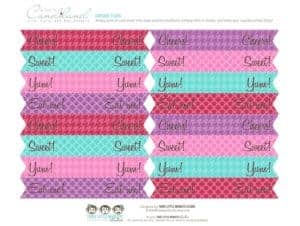 [Tweet "Get these free cupcake #printables with this tutorial"]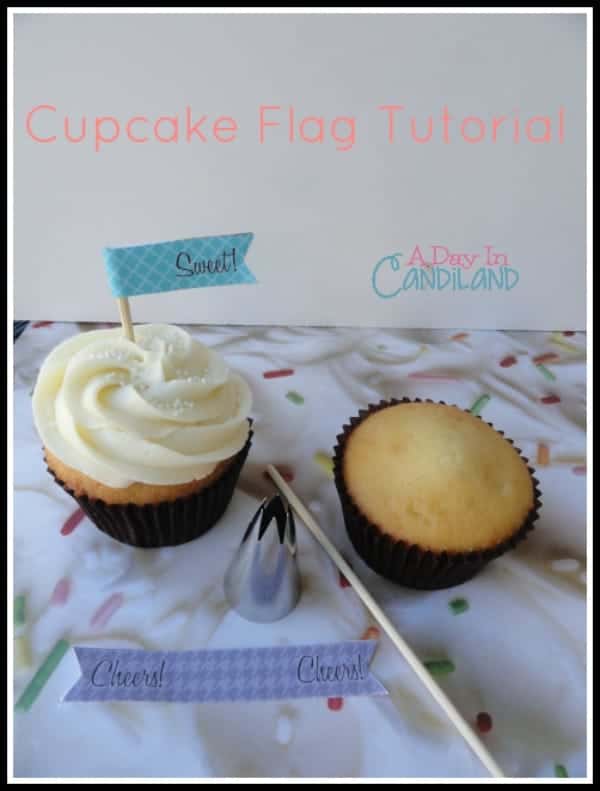 Print out the cupcake pics printable on cardstock –
Cut out each flag
Place a toothpick or lollypop stick in the middle of the flag and fold in half.
Use a small amount of glue in between the 2 sides and hold tight making sure the stick gets some glue also.
Let dry.
After you have baked your cupcakes and let cool, frost with buttercream frosting using a 1M tip and a swirling circle around the cupcake. You can add a few sprinkles, if you like.
That's it, place the pic or flag in the cupcake and send those cupcakes off to your friends.
These are a lot of fun to bring to a party, you don't even need an occasion. Whenever my daughter has a party in the classroom or our church needs some dessert treats, I like to do something a little different and more personal. Of course you can always pick things up from the grocery store, but wouldn't you agree these look like you spent a lot of time on them.
What do you like to bring when you are in charge of the snacks or treats for your children's classroom? Leave me a message and let me know. I always like to have lots of ideas to choose from. You can also follow me on facebook and leave a comment there.
If you like this printable try these: