Get this handy kitchen measuring tools comparison chart that you can laminate for all your baking and cooking needs. You won't need to get out your calculator or guess with this chart.
*This post may contain affiliate links. If you make a purchase, I get a small commission. Please see my disclosure policy for details
Kitchen Measuring Tools Printable
You can print this kitchen comparison measuring chart and laminate it, to keep handy and learn the different volumes and equivalents.
Sometimes it is difficult to know the difference between volume and ounces, but this chart gives you all the options. When measuring dry ingredients, it is always best to have a kitchen scale like the one I use here. It is much more accurate.
Types of Measurements
Liquid volumes need to be done in a measuring cup like this one. Recipes can be ruined if you don't use the right amount of liquid or dry ingredients. You can't eyeball or estimate what 1/4 cup is if you only have a Tablespoon.
Think of it as getting a free math lesson and having it right on your refrigerator or in your favorite cookbook.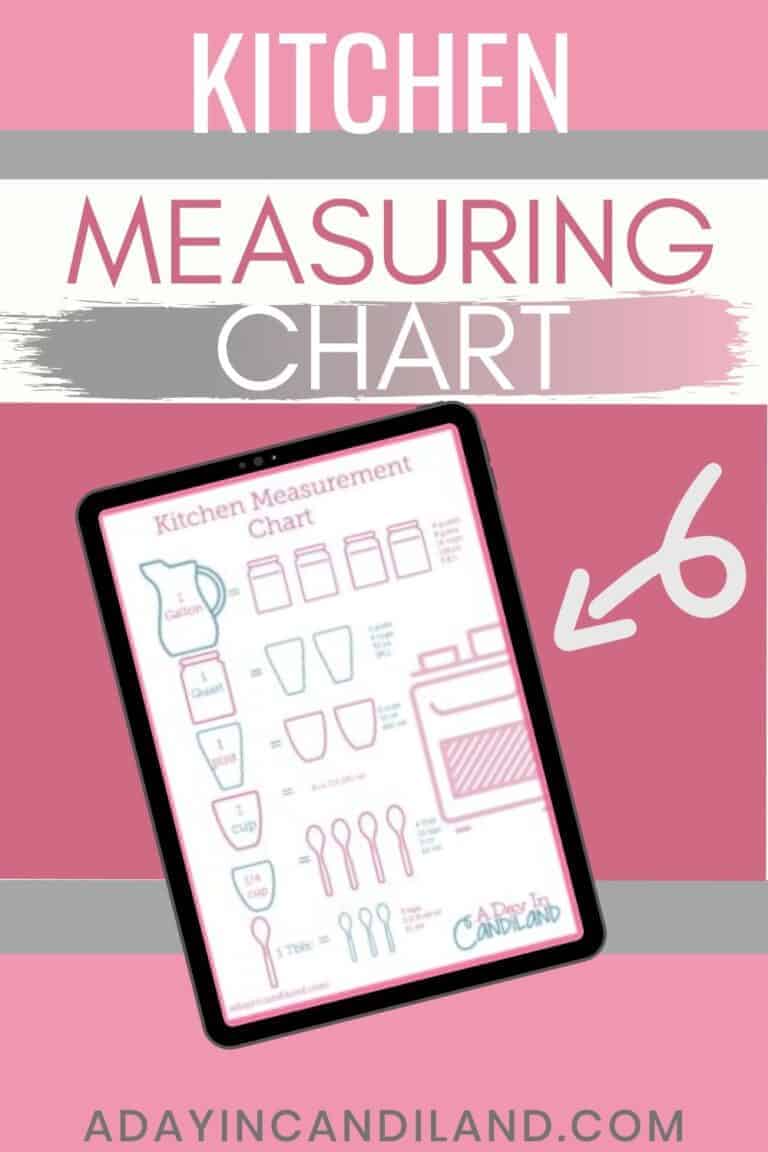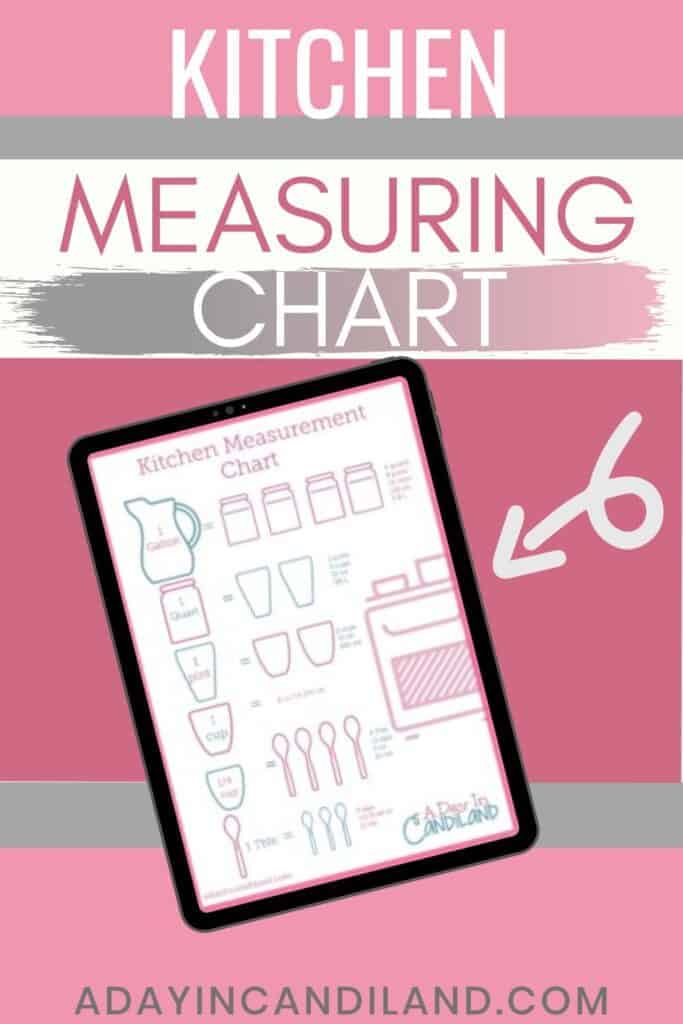 Measuring Comparisons or Conversions
1 Gallon = 4 Quarts = 164 oz = 3.8 L
1 Quart = 2 Pints = 32 oz = 0.95 L
1 Pint = 2 Cups = 16 oz = 500 mL
1 Cup = 8 oz = 250 mL
1/4 Cup = 4 TBS = 2 oz
1 TB = 3 tsps = 1/2 fl oz
Make sure you visit some of my other tips in the kitchen. Also, follow me on Twitter and Instagram for more interaction. Thank you for visiting my blog and leave me a comment letting me know if this chart was helpful.
More Kitchen Tips