What do you do when you don't have what you need in the pantry and you are in the middle of baking. Use this Baking Substitutions chart when you run out of ingredients that you need.
There is nothing more frustrating when you are making those special birthday cupcakes or pie or a fancy dessert to find out that you are short one of the key ingredients.
Baking Substitutions Chart, when you run out of ingredients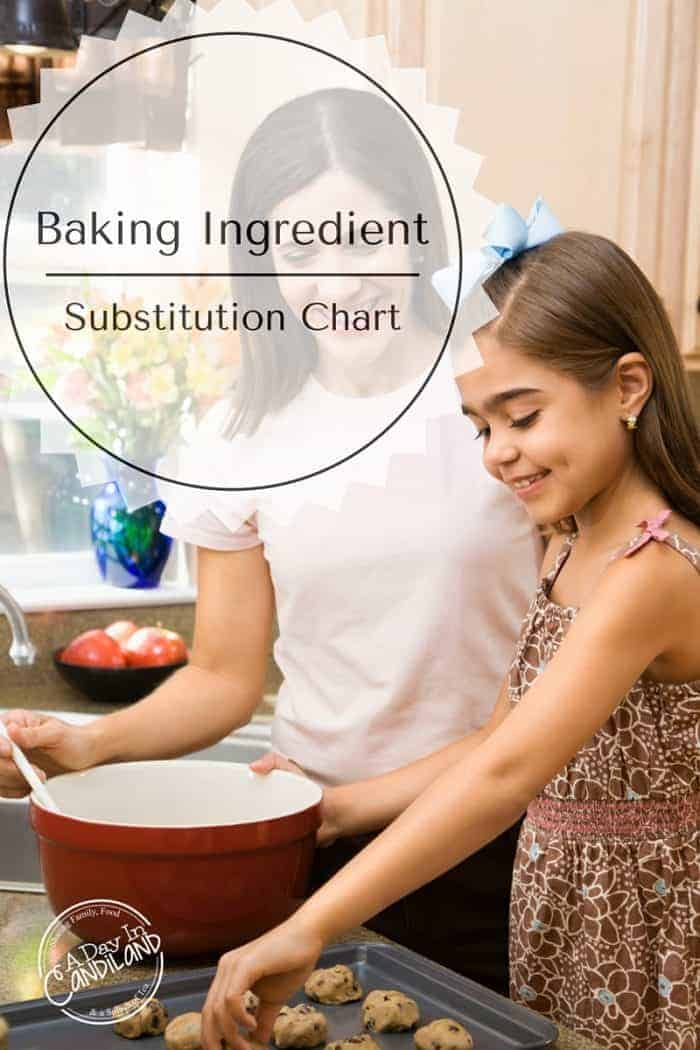 I know you will love this baking substitutions chart you can get for free when you sign up to read about my recipes.
Subscribe today below and you will receive my Free Substitution Chart as an added gift to my subscribed readers.
You will get 36 substitutions for everyday baking ingredients that will get your recipe complete without having to stop and run to the store to buy something you are out of. Keep in mind your recipe may be altered a little bit by taste or texture, but I can assure you it will still be delicious.
You can print it and laminate and place on the refrigerator to always have it handy. You can also get my FREE Kitchen Measurement Chart that you can print and Laminate. Just another one of my Tips in the Kitchen Posts.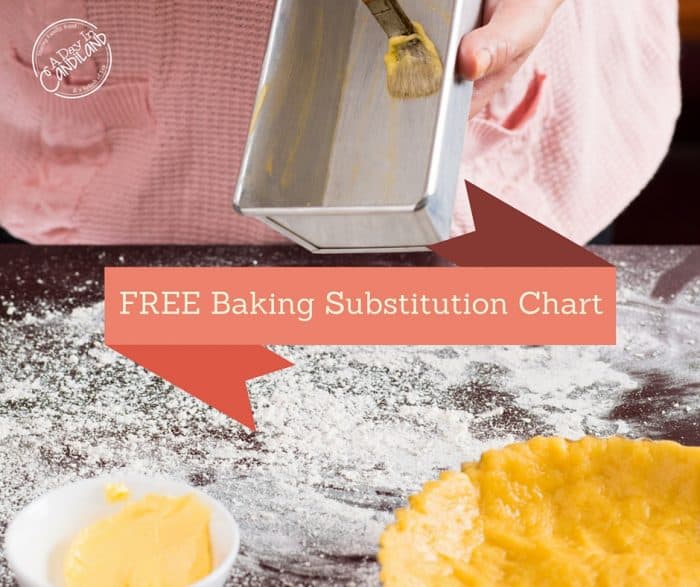 Sign up Today to get all the latest Tips
Spend some time looking around at our family friendly food recipes and some of my favorite dessert recipes.
Please refer your friends back to our site so they can receive the printable also. That way I can continue to create more printables for your tips in the kitchen.
Free Baking Ingredient Substitution Chart
Subscribe to our weekly recipes, budgeting and encouragement tips and receive this baking ingredient substitution chart for FREE! Awesome Right?