Have you ever wondered if you can substitute dutch cocoa for cocoa powder and what the difference is between dutch cocoa or natural cocoa when you see it in a recipe or at the market?
How is cocoa powder made? You might think there's no difference, It's all the same. Well, it's not and let me explain.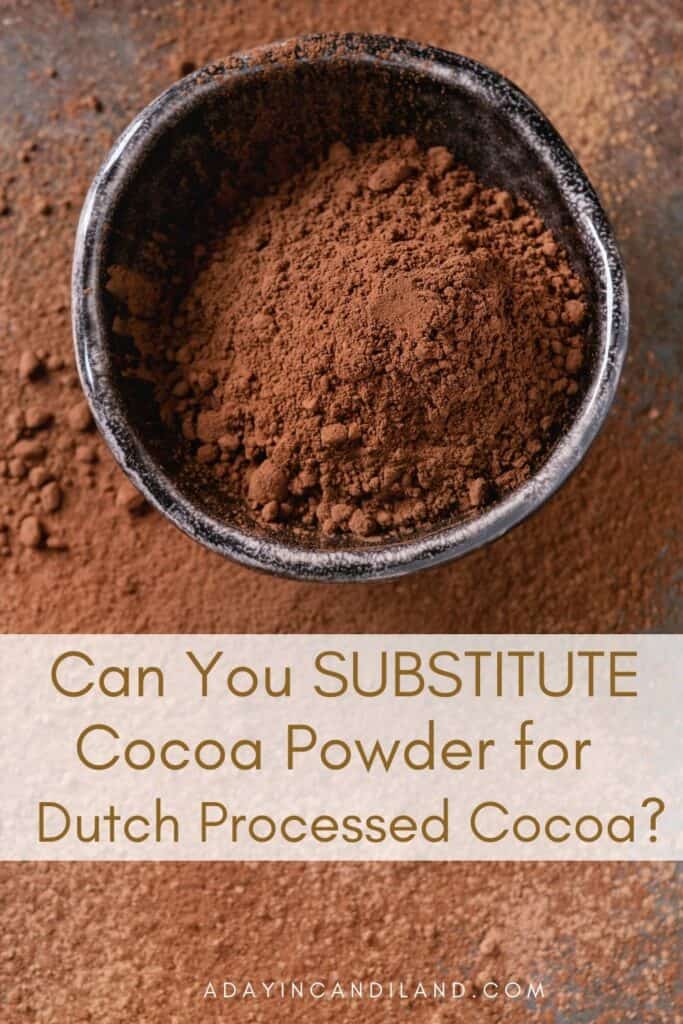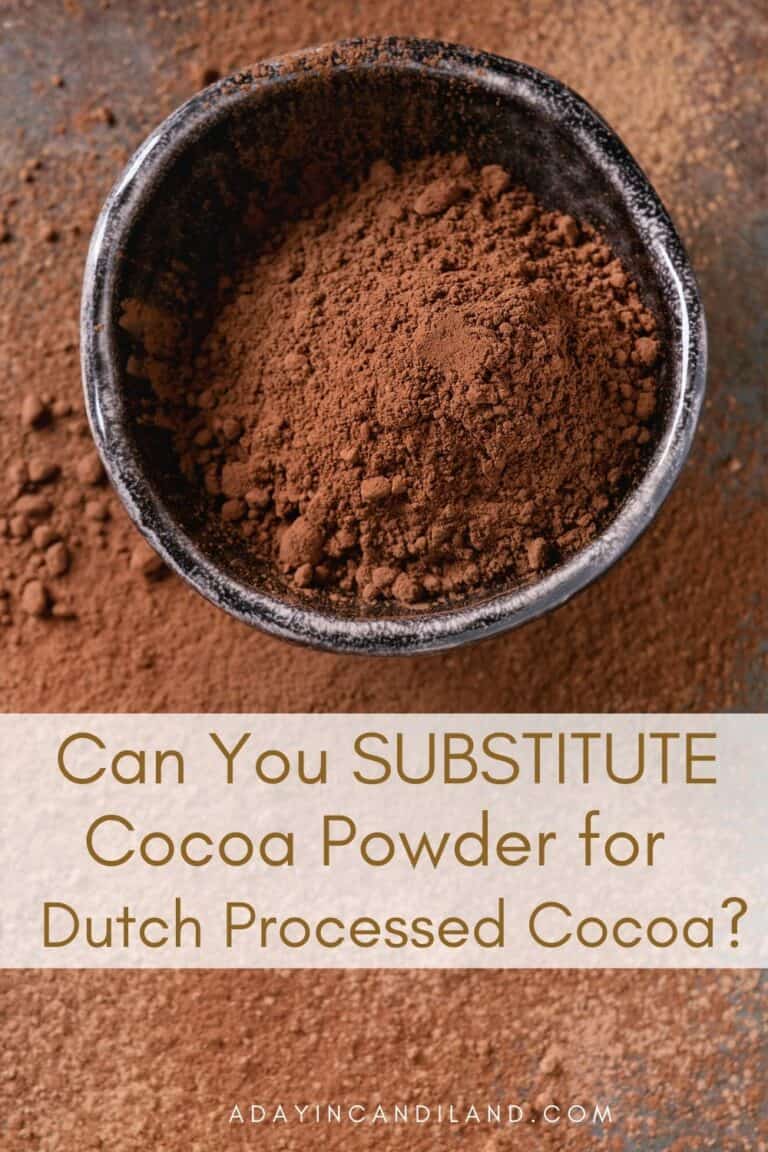 Can You Substitute Dutch Cocoa for Cocoa Powder
The short answer is is that no – you cannot substitute dutch cocoa for cocoa powder. However, you can substitute cocoa powder in place of dutch cocoa.
Confused? I'll explain!
Dutch cocoa is used with Baking powder and natural cocoa is used with baking soda or both.
How Cocoa Powder Is Made
Cocoa powder is made when chocolate liquor is pressed to remove three-quarters of its cocoa butter. The remaining cocoa solids are processed to make fine unsweetened cocoa powder.
Two Types of Unsweetened Cocoa Powder
There are two types of unsweetened cocoa powder: natural and Dutch-processed.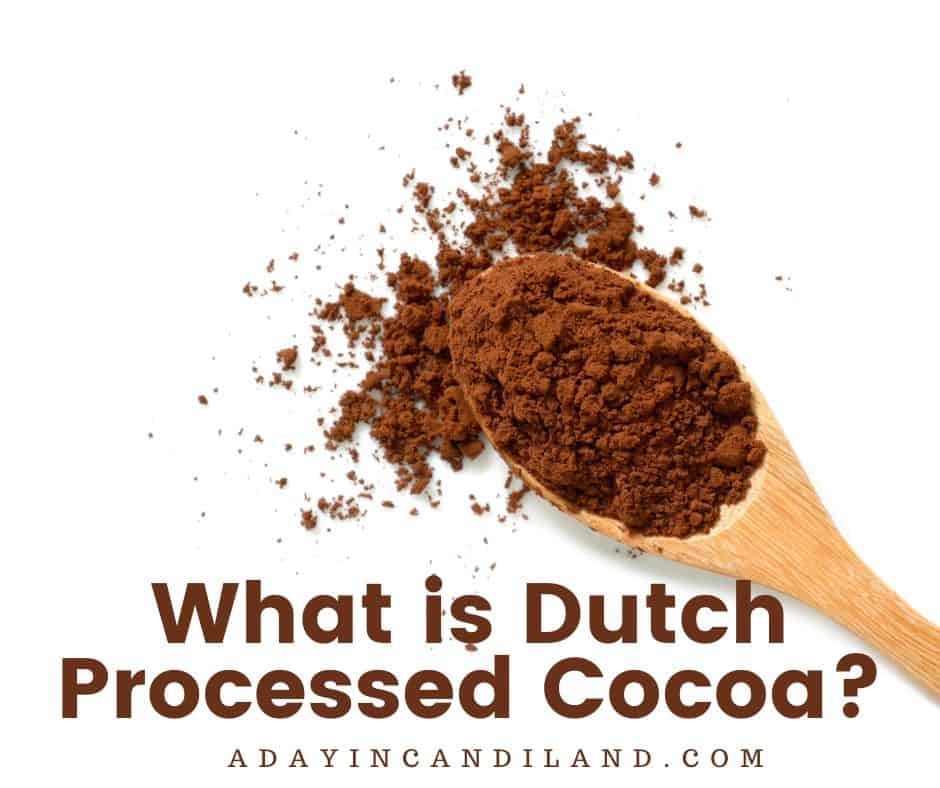 Dutch-Processed Unsweetened Cocoa Powder
Dutch-Processed or Alkalized Unsweetened Cocoa Powder is treated with an alkali to neutralize its acids. Because it is neutral and does not react with baking soda, it must be used in recipes calling for baking powder, unless there are other acidic ingredients in sufficient quantities used.
It has a reddish-brown color, mild flavor, and is easy to dissolve in liquids.
Natural Unsweetened Cocoa Powder
Natural Unsweetened Cocoa Powder tastes very bitter and gives a deep chocolate flavor to baked goods. Its intense flavor makes it well suited for use in brownies, cookies and some chocolate cakes.
When natural cocoa (an acid) is used in recipes calling for baking soda (an alkali), it creates a leavening action that causes the batter to rise when placed in the oven.
The Role of Cocoa Powder in Cakes
When used alone in cakes, cocoa powder imparts a full rich chocolate flavor and dark color. Cocoa powder can also be used in recipes with other chocolates (unsweetened or dark) and this combination produces a cake with a more intense chocolate flavor than if the cocoa wasn't present.
Most recipes call for sifting the cocoa powder with the flour but to bring out its full flavor it can be combined with a small amount of boiling water.
This article has more information about it.
Difference Between Dutch-Process and Natural Cocoa Powder
The biggest difference between them is in how they are made.
How Dutch-Process Cocoa is Made
Dutch-process cocoa powder is made from cocoa (cacao) beans that have been washed with a potassium solution, to neutralize their acidity.
How Natural Cocoa Is Made
Natural cocoa powder is made from cocoa beans that are simply roasted, then pulverized into a fine powder. This article has lots of information comparing the two of them.
Use Cocoa Powder Instead of Flour In Your Pans
Another great tip is you can use a tablespoon of cocoa powder instead of flour in your pans for chocolate cake. This is also helpful if you are making a gluten-free cake.
Substitute For Cocoa Powder
The best substitute for cocoa powder is unsweetened baking chocolate. You could also use carob powder as well.
So it comes down to this. Can you substitute Dutch cocoa for Cocoa Powder in a recipe? NO. You can do the opposite. Believe me, I tried it and it doesn't work. Dutch cocoa is used with Baking powder and natural cocoa is used with baking soda or both.
If you love chocolate try experimenting with different brands. It does make a difference. Also there is a difference between sweetened cocoa powder which is for beverages. So read the label and make sure you pick the right product for what your baking.
I would love to hear some of your experiments.
More Kitchen Tips
Visit some of my other kitchen tips here: