Did you know you can bake your eggs instead of boiling them? Who knew?
So recently I have seen some things popping up on pinterest so I googled it and saw Easy Baked Hard Boiled Eggs in the Oven. I did see a post that said it didn't work, so I thought, I need to try this and see how Easy it really is. This is one another one of my tips in the kitchen series posts. I like this method because the eggs don't crack.
 Hard Boiled Eggs in the Oven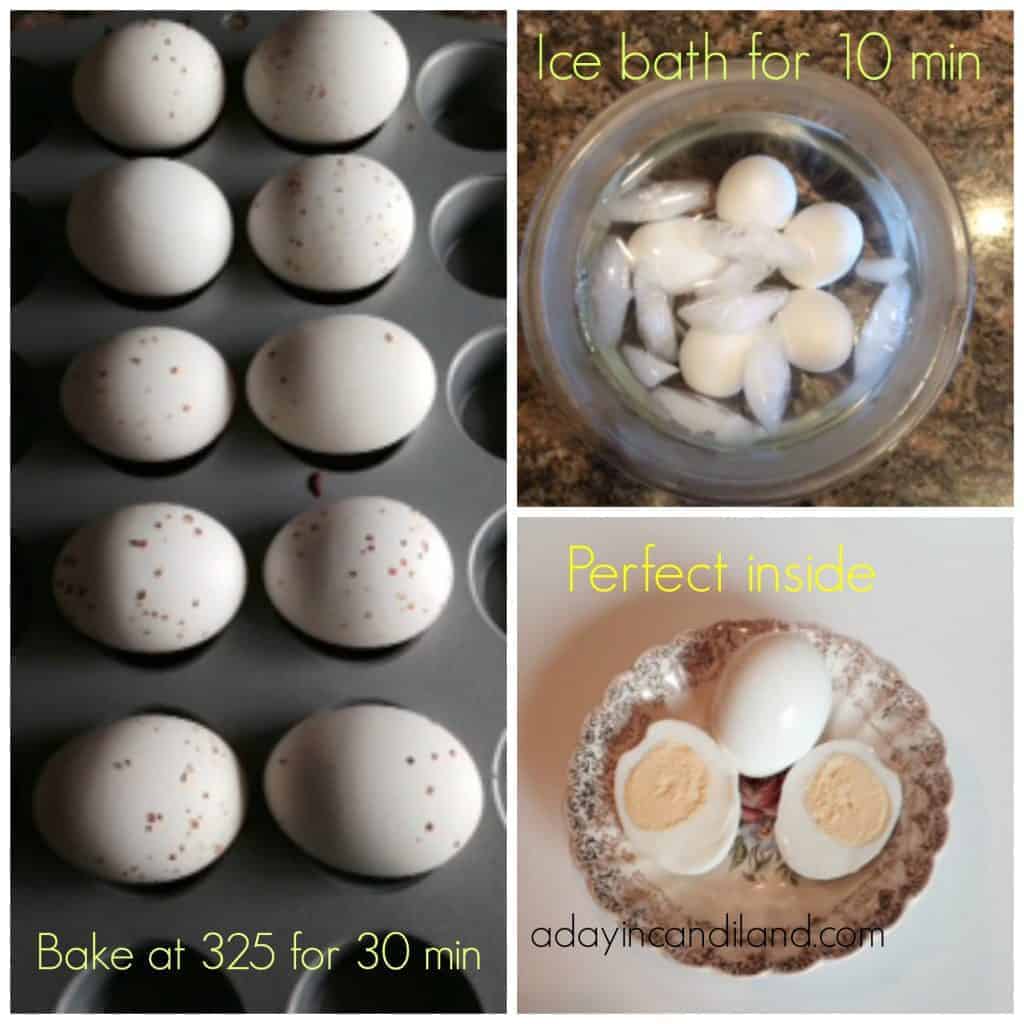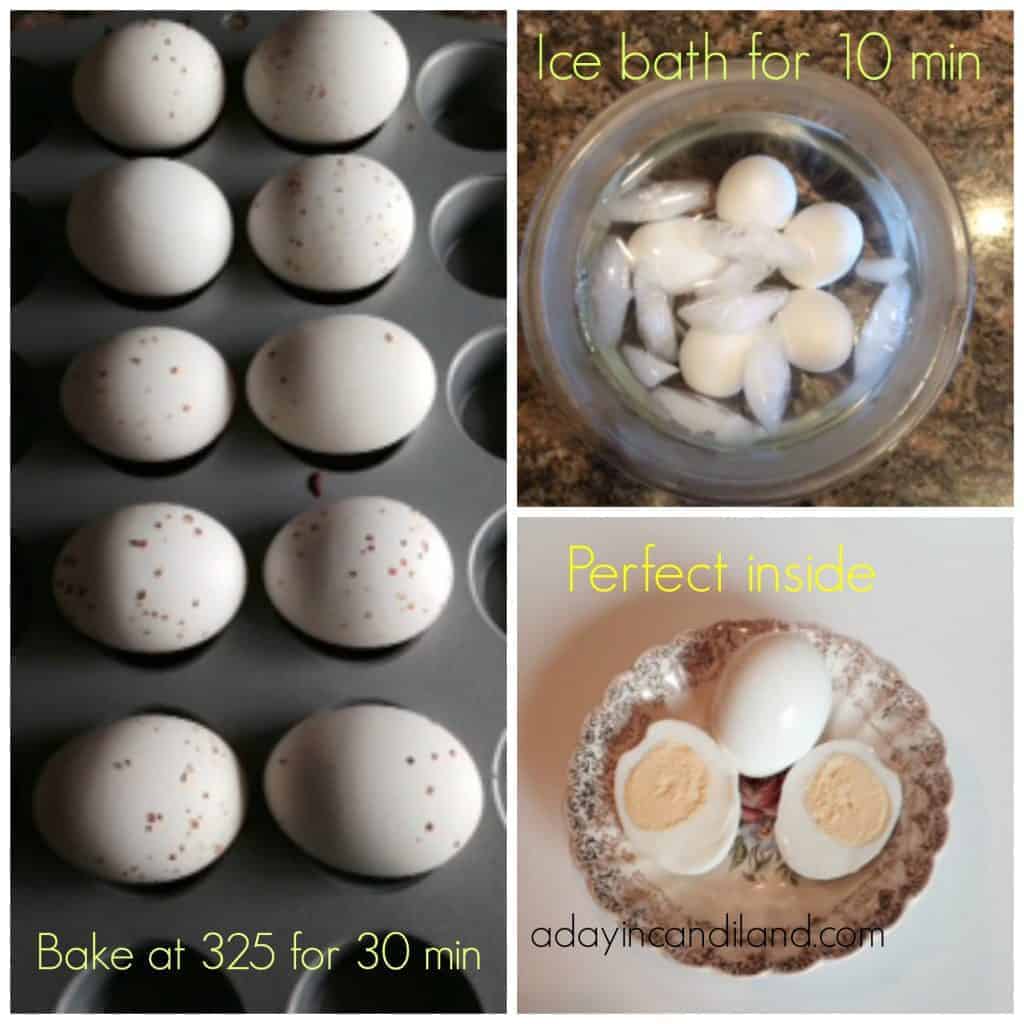 All you need is a mini cupcake baking tin, eggs and an oven. Voila. It's that easy.
Preheat the oven to 325 degrees.
Place the eggs in the tin on their sides.
Bake in the oven for 30 minutes.
Take out of the oven and put eggs in bowl of ice water to cool with tongs. Replace ice as needed for at least 10 minutes.
Then peel or decorate for Easter or your favorite Potato Salad recipe or Deviled Eggs.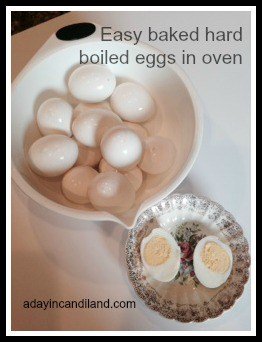 Disclaimer: Try this first with just a few eggs. You may have to bake once for 25 minutes and then again for 30 minutes and see which ones come out best. It all depends on your oven and altitude. The eggs come out of the oven with little brown spots but come off after the water ice bath.
I enjoyed making the eggs this way, I encourage you to try making these easy baked hard boiled eggs in the oven. It works great for making a lot of eggs at once. Please share on Pinterest and follow me on Bloglovin and let me know if you try this.
Here are a few other posts of tips in the kitchen:
Get Your Menu Planning Workbook
Subscribe to get our latest recipes, budgeting and encouraging tips and receive our Menu plan workbook with 7 days sample recipes for Free. Yay!