What are the common types of apples is a big question when trying to pick out the right apple for baking. Once you decide you can create some of the best mouthwatering apple recipes for fall.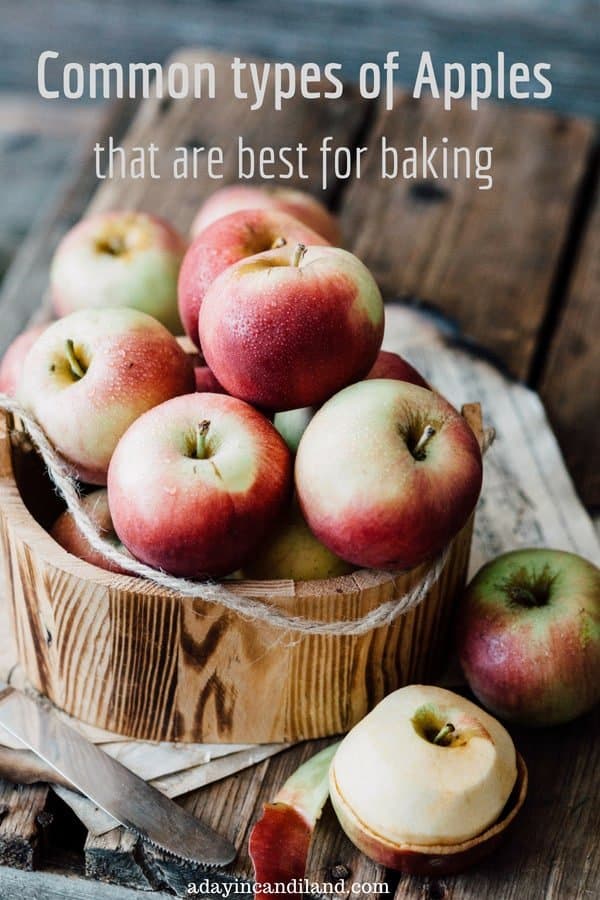 *This post may contain affiliate links. If you make a purchase, I get a small commission. Please see my disclosure policy for details
I recently went apple picking in Oak Glen. It is definitely apple season and the ones we picked were Gravenstein, which is aromatic, tart, sweet, crisp and juicy. I was wondering what common types of apples are there? I know there are red apples and green apples. Also, I know there are Granny Smith apples and those are best for pie making, and if you need an apple corer, try this one.
I also know about Honey Crisp because I have seen them in the stores for only a few weeks out of the year. They are really large and crisp and taste delicious. If you want to go apple picking you should visit Rileys Farm if you are in Southern California.
How to Care For Apples
So I compiled a few tips about how to care for apples.
The best way to keep apples from turning brown is lemon juice
The best way to store apples is in the refrigerator.
Apples usually last at least a week or two depending on how fresh they are.
The best apples for cooking are golden delicious.
Granny Smith or McIntoshes are good for applesauce.
Rome Beauties are great for a baked apple.
Types of Apples To Bake With
Braeburn
Cortland
Empire
Fuji
Gala
Golden Delicious
Granny Smith
Gravenstein
Honey Crisp
Jonathan
McIntosh
Red Delicious
Rome Beauty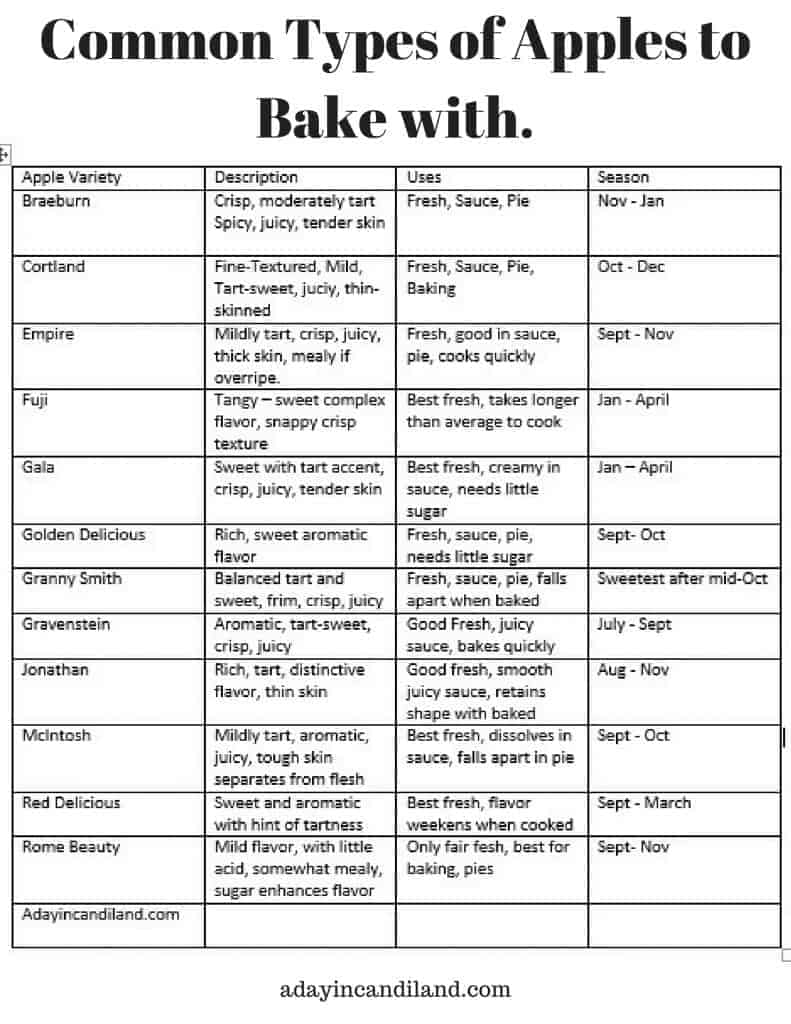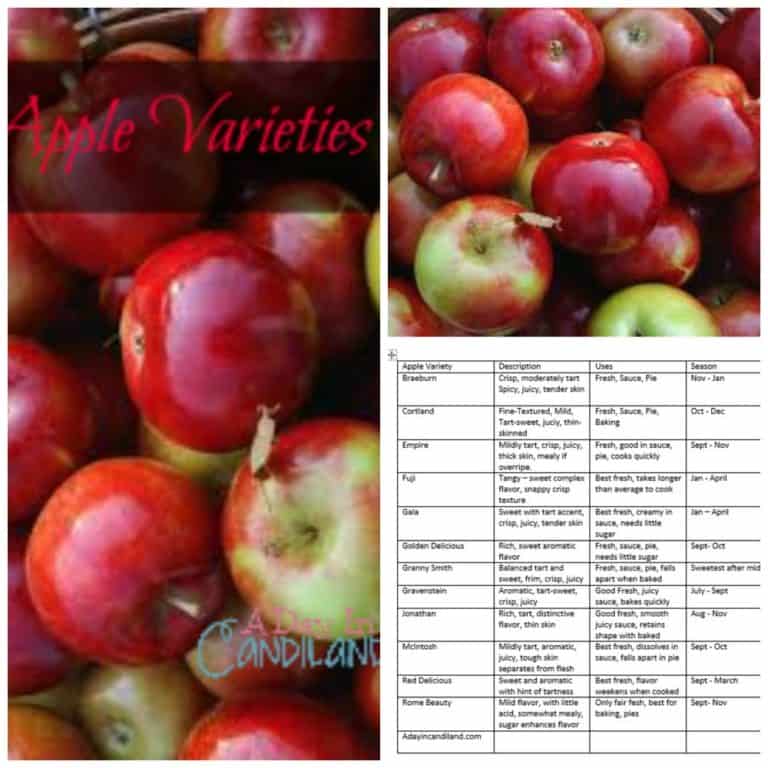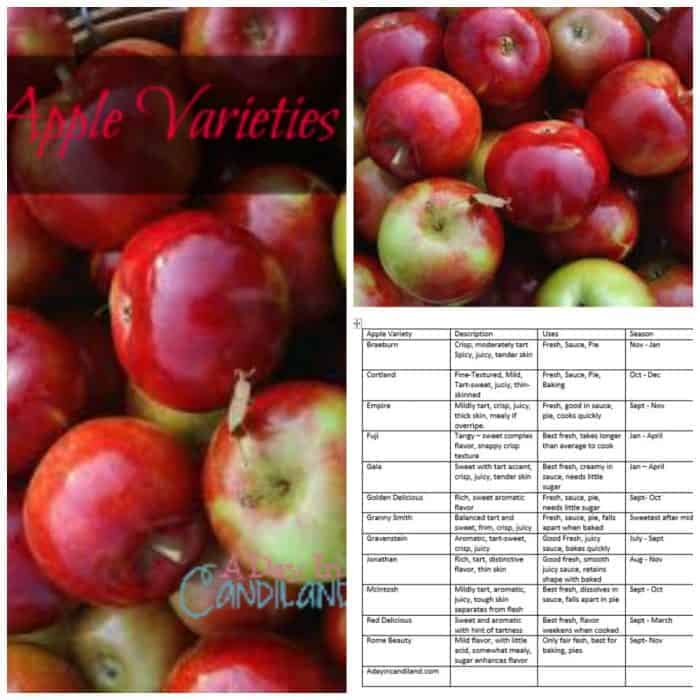 Printable Common Types of Apples to Bake with chart
Favorite Related Recipes
So next time you are wondering what common types of apples there are, you can come back to this post or pin this pie-making list for reference. This is one of my favorite pies to make.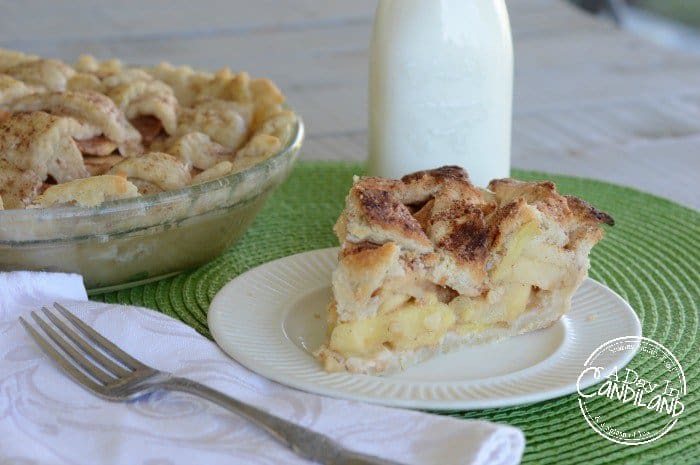 What is your favorite type of apple to bake with? Leave me a comment and let me know and share this post on Pinterest and Facebook if you found it helpful.