These 36 Common Baking Substitutions in your refrigerator or pantry will save you time and money when you are in the middle of a recipe and out of one of the ingredients.
Common Baking Substitutions
What do you do when you don't have what you need in the pantry and you are in the middle of baking? Has this ever happened to you? Use this Baking Ingredient Substitutions Free Printable when you run out or don't have enough of what you need to complete your recipe.
There is nothing more frustrating than when you are making those special birthday cupcakes or pies or a fancy dessert to find out that you are out of one of the key ingredients.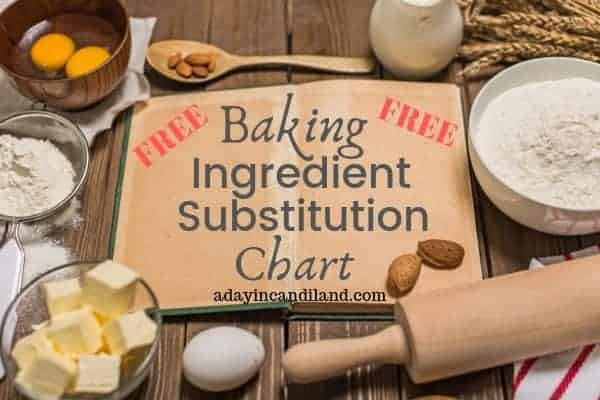 What happens when you need cake flour and you only have all-purpose? Or maybe you need buttermilk and you forgot it at the store. Maybe you need Cream of TarTar and why do you need it anyway?
Common Substitutions for Key Ingredients
I know you will love this baking ingredient substitution chart you can get for free when you sign up to receive our newsletter.
You will get 36 substitutions for everyday baking ingredients that will get your recipe complete without having to stop and run to the store to buy something you are out of. Keep in mind your recipe may be altered a little bit by taste or texture, but I can assure you it will still be delicious.
You can print it and laminate and place it on the refrigerator to always have it handy. You can also get my FREE Kitchen Measurement Chart that you can print and Laminate.
Ingredient Substitutions
Brown Sugar: 1 cup white sugar + 1/4 cup molasses (decrease liquids in the recipe by 1/4 cup) white sugar or 1 1/4 cups confection's sugar
Butter (salted): 1 cup margarine or 1 cup shortening + 1/2 teaspoon salt or 7/8 cup vegetable oil + 1/2 teaspoon salt or 7/8 cup lard plus 1/2 teaspoon salt
VEGAN (Earth Balance Butter Sticks +1/2 salt
Buttermilk: 1 cup yogurt or 1 tablespoon lemon juice or vinegar + milk to equal 1 cup
Cocoa: 2 oz square of unsweetened chocolate
Cream of tartar: 2 teaspoons lemon juice or vinegar for each 1 teaspoon of Cream of Tartar
Egg: 1/2 banana mashed with 1/2 teaspoon baking powder
Fats (baking) 1 cup applesauce or 1 cup fruit puree for every cup
Herbs (fresh) 1 tablespoon chopped 1 teaspoon dried
Lemon Juice: 1/2 teaspoon vinegar or 1 teaspoon white wine or 1 teaspoon lime juice
Sour Cream: 1 cup plain yogurt or 1 tablespoon lemon juice or vinegar + enough cream to make 1 cup or 3/4 cup buttermilk mixed with 1/3 cup butter
This is just a short list of some of the ingredient substitutions that are available with the Ingredient Free Printable Chart. You can now feel confident in the kitchen with your recipe when you don't have exactly what you need. You can even come up with some new ideas.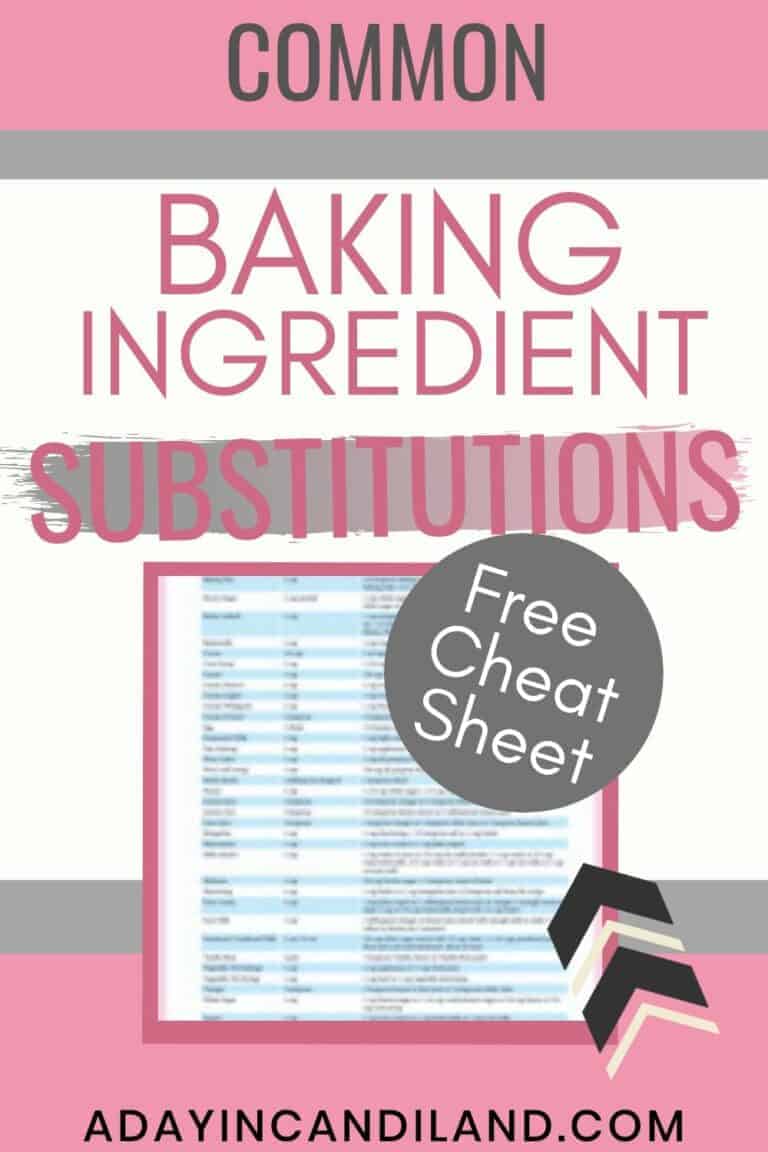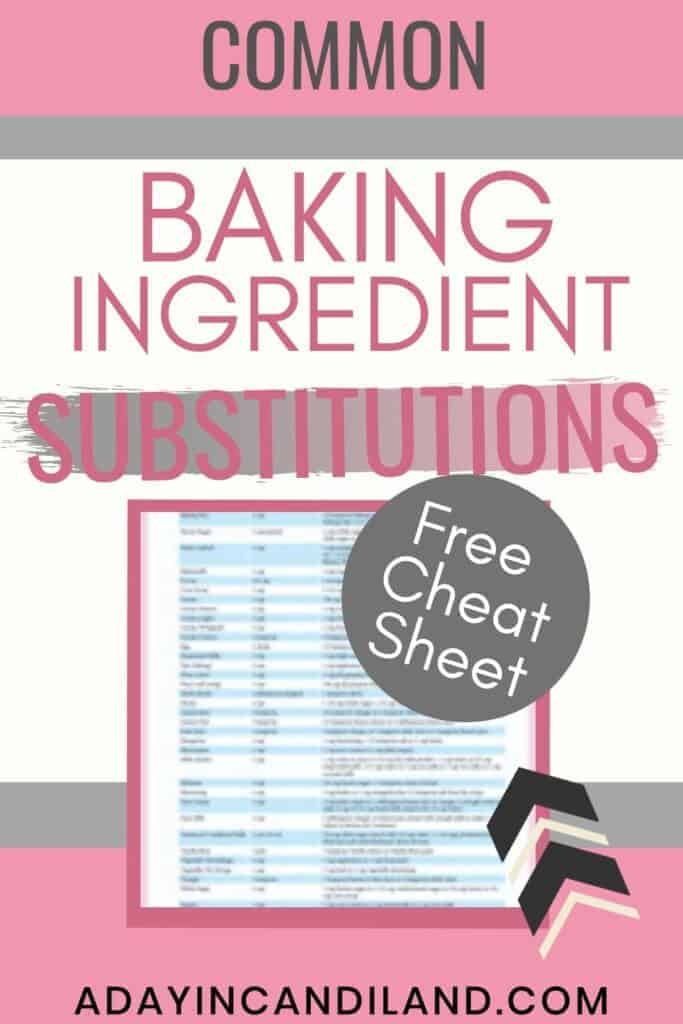 Looking for More Baking Secrets?