If you love chocolate, you will love this easy basic  chocolate ganache recipe. There are so many uses for this recipe. You can use it for fruit, frosting and fillings also. You can keep up with my future recipes by signing up for my emails or follow on Bloglovin. Visit my recipes page for ideas you might be able to use with Ganache.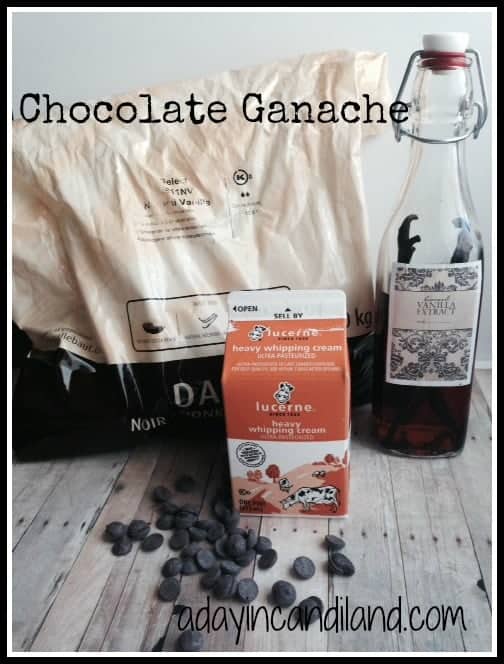 I make this several times a month and put some in the freezer. You can leave it at room temperature for a few days or refrigerated for a few weeks.
You can also make truffles from the ganache by adding flavorings. I will have a tutorial on this soon.
Chocolate Ganache Recipe
Ingredients
1 2/3 cup heavy cream
(1 stick of butter) optional
12 oz of bittersweet or semisweet chocolate (callebaut)
1 teaspoon of vanilla or flavoring of your choice
Directions
Chop your chocolate into fine pieces and place in a glass bowl or use a food processor (if you are using a processor, just continue to place everything inside after heating cream.)
In heavy saucepan bring cream to a boil.
Pour cream over chocolate and whisk to melt the chocolate.
Add flavoring. Put in glass bowl and let cool to room temperature. This may take a few hours.
You can refrigerate covered for several weeks and heat up or let stand at room temperature to use.
There are really so many recipes, but almost all contain cream and chocolate. The rest are just bonuses.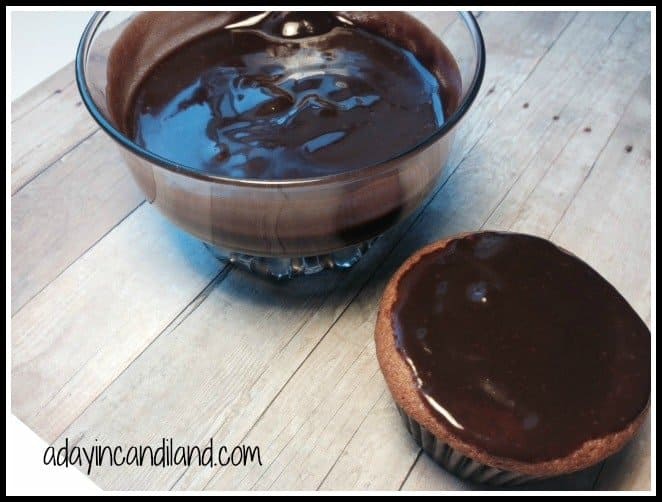 I generally like to ganache my cupcakes then you can frost them. The ganache keeps them from drying out too soon. You can also add flavors to this recipe or use a good quality white chocolate.
Let me know what you like to add to your ganache recipe.