This shop has been compensated by Collective Bias, Inc. and its advertiser. All opinions are mine alone.
Are you on the look-out for new flavors of creative cupcake recipes? Did you know that you can jazz up your cupcakes with Skittles?
Taste the Rainbow Cupcakes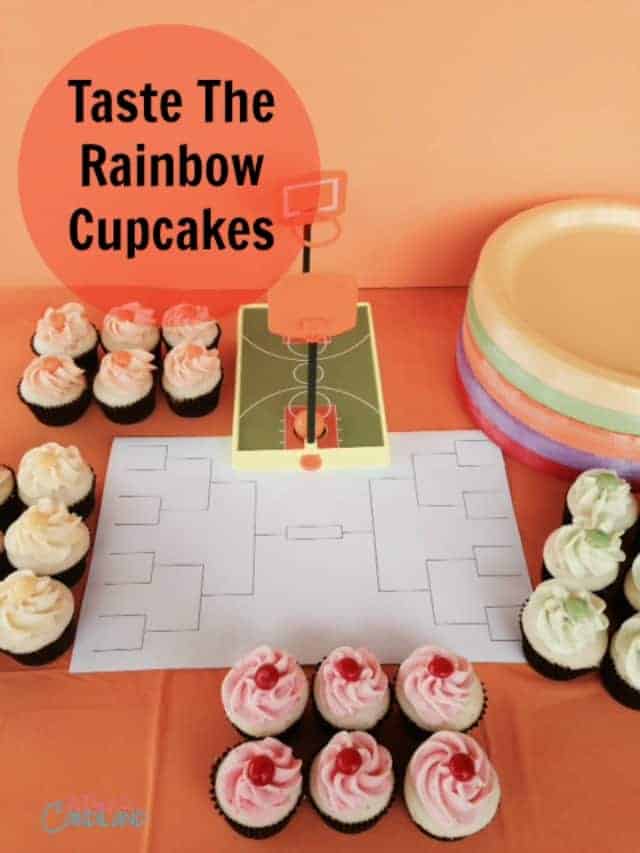 I was recently shopping at Sams Club and I like to go a little early before the crowds get there and look at anything fun and new they have. Since it's spring you know they have great candy and I saw a pallet of Skittles in the 54 oz size.
Now my family loves this treat, but I thought why such a big bag? I quickly realized I could incorporate the colors and flavors into my next cupcake baking frenzy and thought that's a great size to get all the colors I need.
I literally had to hide this bag of treats from my kids until I had time to bake. So once they were off to school, I got out my bag of Skittles and made some cupcakes and got ready for the fun to begin. Don't you know I had to have a few for myself?
How to Make Taste The Rainbow Frosting for Cupcakes
Usually, my daughter helps me when I bake, but I wanted it to be a surprise. I made vanilla cupcakes and a traditional buttercream frosting and took the Skittles and picked out the color of frosting I wanted and put about 15 of them in the food processor and ground up each flavor separately.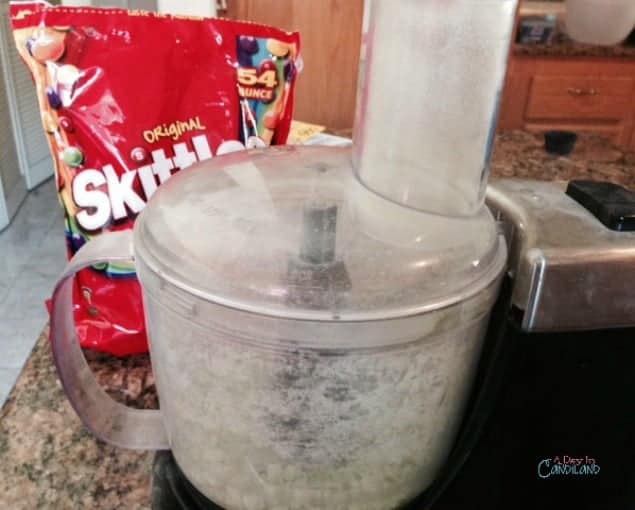 Then I separated the frosting into different bowls and added each flavor to the frosting. I had to add a drop of yellow and orange gel coloring into those bowls to brighten them up a bit. Then I decorated them and added a Skittle on top of each one.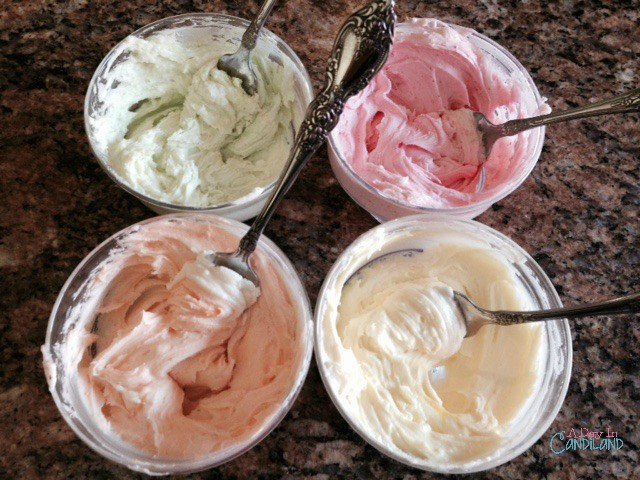 I made these cupcakes while the boys watched the basketball tournament on T.V. I thought this was a good distraction for me and they got some slam dunk treats. They loved them and we all had a great time together watching the game.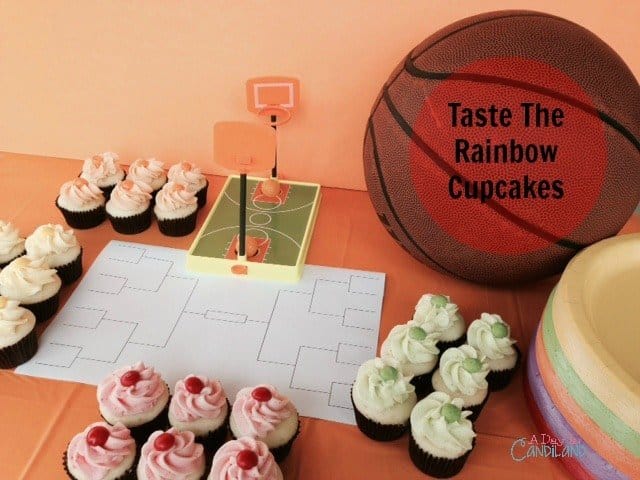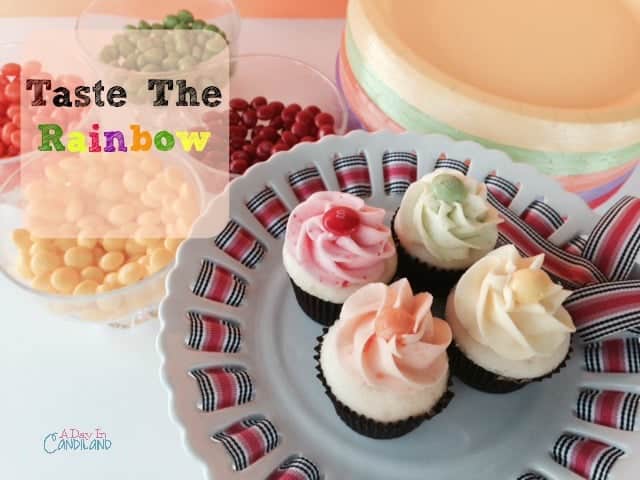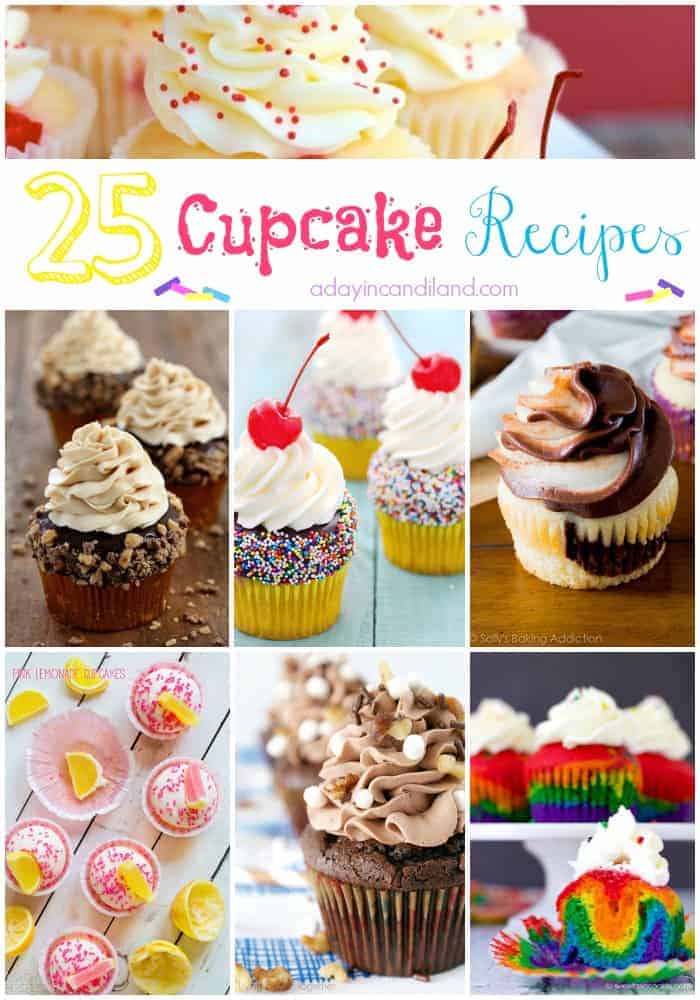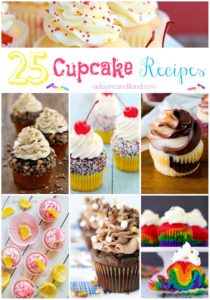 If you try these Taste The Rainbow Skittles cupcakes let me know in the comments.