Choose from 15 Adorable Easter Cupcake Recipes decorated for Spring and Easter with pastel colors.
Fun and Creative cupcake desserts to celebrate the Spring season.
These cupcake ideas are really adorable to get you started in your holiday baking. I hope you have fun creating some new treats your family and friends will love.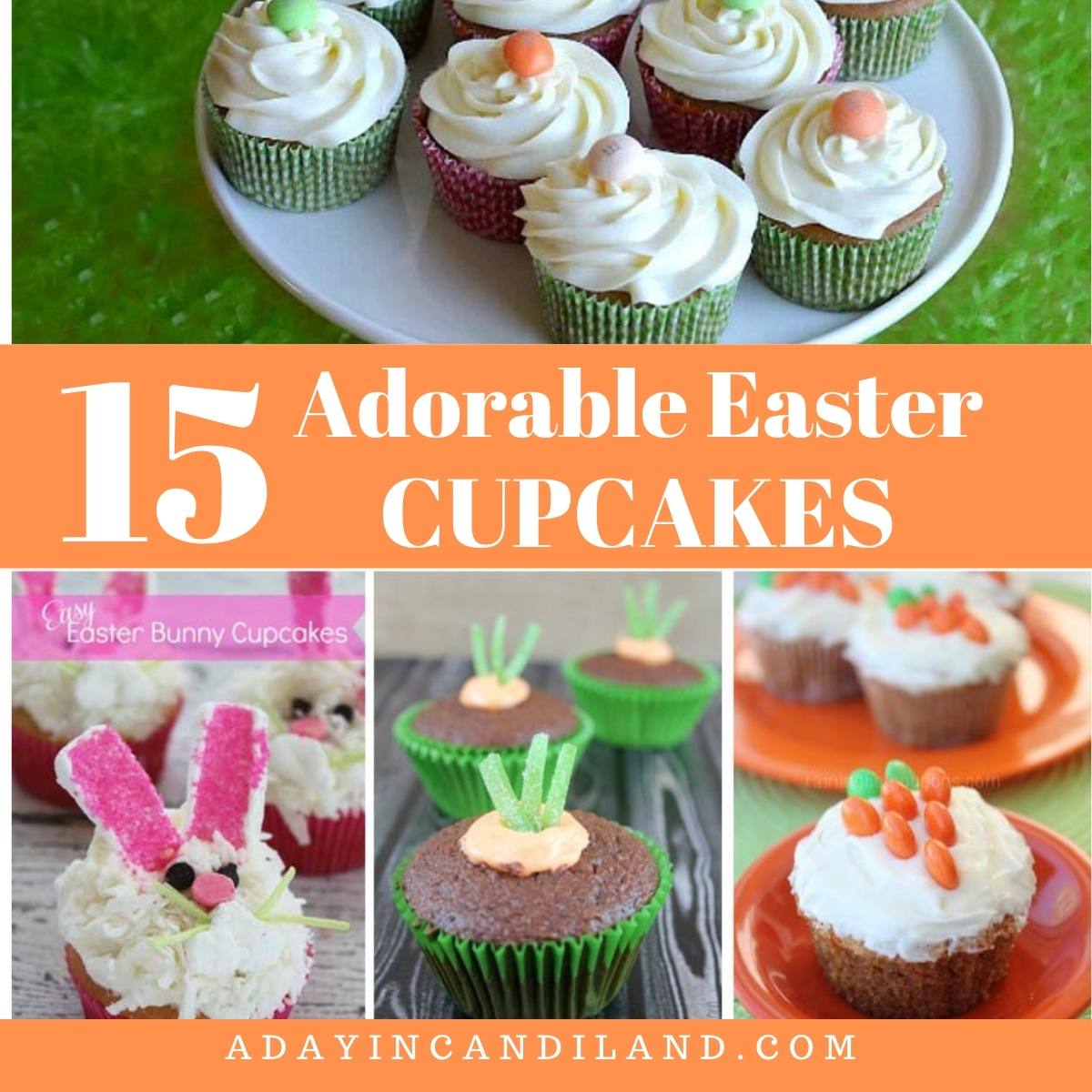 Grab the kids and pick up some fun decorating tips and sprinkles and head to the kitchen table and start baking and decorating. This is a great family activity to get together and be creative.
These are the perfect treats to bring to school, church, neighborhood parties, and family events. With all the Easter cupcake decorating ideas below you will have lots of ideas flowing.
15 Adorable Easter Cupcake Recipes
These 15 cupcake ideas are really adorable for Spring and Easter to get you started this season in your holiday baking.
*This post may contain affiliate links. If you make a purchase, I get a small commission. Please see my disclosure policy for details
Items used in baking these Easter Cupcake Recipes
Baking Tips
10 Secret Baking Tips for the Baker These 10 secret tips every baker should know, will help make you a star in the kitchen. I am sure you have heard Baking is a Science and today I am going to show you a few tips to help you make your dessert treats the best they can be.
Essential Baking Tools in the Kitchen Baking Essential Tools can take your baking experience to a whole new level. Whether you are a Top Chef or Cupcake Wars Queen, you have probably seen all the cool cake-baking tools and equipment they use. Now you can choose which ones you need.
Baking Ingredient Substitutions These 36 Common Baking Substitutions in your refrigerator or pantry will save you time and money when you are in the middle of a recipe and out of one of the ingredients.
Dairy-Free Buttercream Frosting Dairy-Free Buttercream Frosting is a perfect alternative to Butter Based frosting when you are choosing a Vegan or Non-Dairy lifestyle.