Any baker would be excited to receive any of these 10 great gifts for your favorite baker. They can be given at any time of year and would be the perfect addition to their kitchen.
When people say to me, I never know what to give my friends that are bakers, I think the possibilities are endless. But if you're not used to buying kitchen type gifts, it may seem like a daunting task.
So for all my friends that want to buy me a gift, ahem, I mean buy your friends gifts, I have created a short easy inexpensive list of useful gifts for your favorite baker that anyone would love and not break your bank account.
*This post may contain affiliate links. If you make a purchase, I get a small commission. Please see my disclosure policy for details
They are all under $30.00 at the time of this writing.
This Holiday Season, Don't Forget to Shop through Rakuten to earn cashback on all your Holiday Purchases.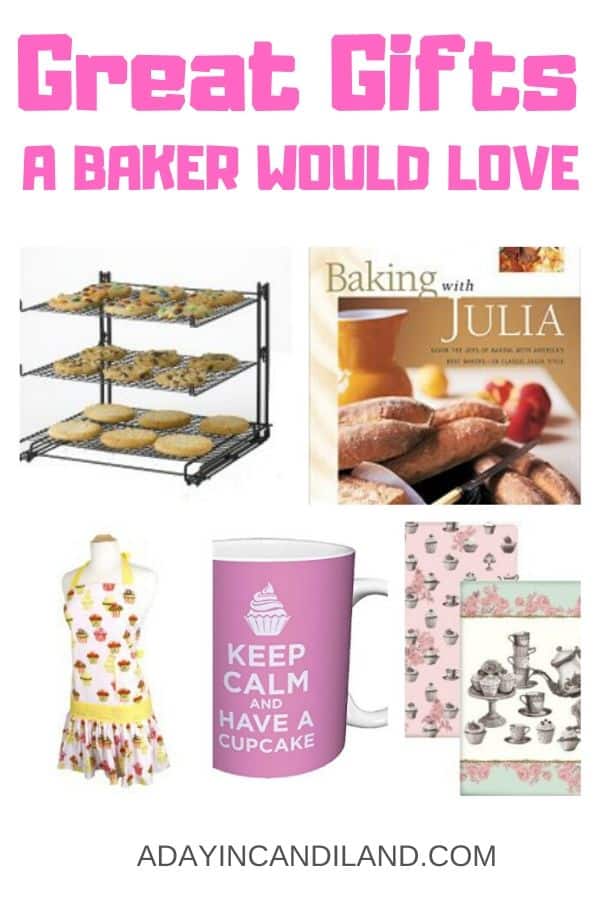 Baking Gifts for Any time of the year
The holidays are just around the corner, but you don't need a holiday to buy a sweet gift for your friends. There are other occasions, such as hostess gifts, birthdays and just because "You're my friend day".
Obviously, I just made that day up, but with prices like these, you can get your friends' gifts year-round. So I picked out 10 things that I have bought and love and I bet your friends will too.
10 Really Cool Baking Gifts They will Love
This Cooling rack doesn't take up as much space as individual racks. I really like it and it folds up for easy storage.
Julia Child was one of my inspirations to start culinary school. I admire her tenacity to work hard and go for her dream. This cookbook shares some of her baking recipes.
Who wouldn't love wearing this cute apron around the house? You don't even need to be in the kitchen to want to wear it.
You can make so many delicious recipes and treats with an Immersion blender. i.e. Soups, smoothies, shakes, whipped cream and more.

These nonstick baking sheets are the perfect size for my pans, plus they have a ruler on the side. Plus you can never have too many.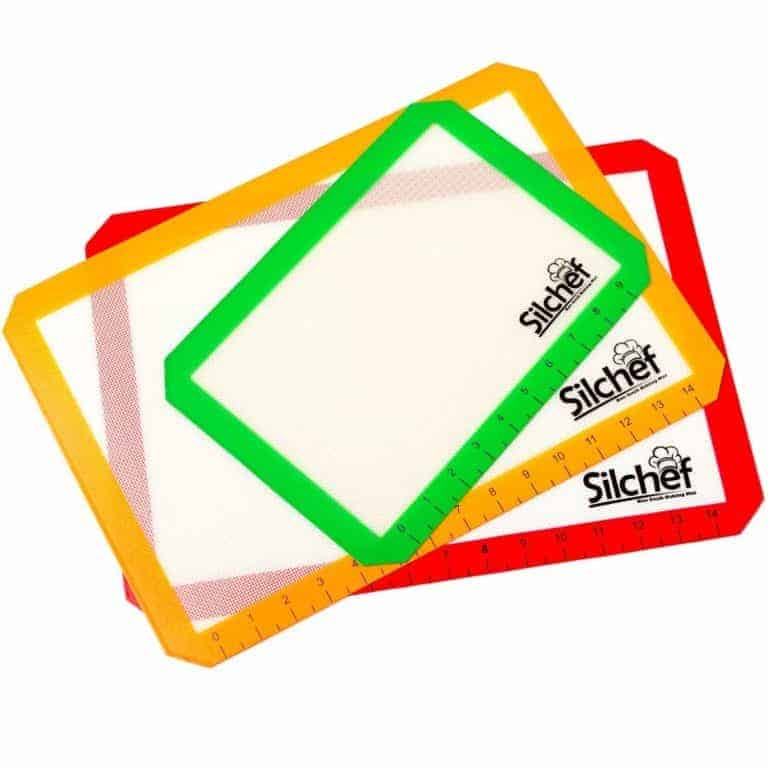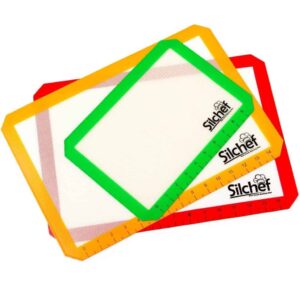 I use the pastry roller for several things. One for Pizza, One for bars that need a bottom crust. I have even used this when making scones. I like that it has two sizes for different size pans.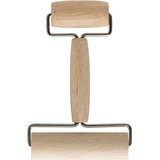 I use this tool every time I make scones. It combines the butter into the dough for light fluffy scones.

This dish is so beautiful. It will definitely be a welcome gift to anyone who receives it. Send it with a recipe or a loaf you bake in the dish.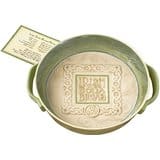 I could not be without this attachment. I love how the rubber really scrapes the sides of the bowl. Make sure you get the right size for the mixer. They come in a 5 quart or 6-quart beater.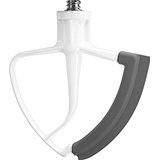 Are these not some of the cutest and practical gifts? I am sure these lovelies will be accepted with open arms. I hope you will have fun picking out something special for your friends and most gifts are under $20.00 plus shipping.
What great prices! This list will get you started. You can even shop around and pick out other items now that I got you thinking.
Another fun item would be a gift baskets filled with items from my list of kitchen items every baker needs. All you would need is a basket with cellophane and ribbon and shred for the bottom and fill up the basket. It would be a great treat for an additional cost. You can also make a homemade gift or one of these recipes. Happy shopping and have a great holiday this year.
If you like these gifts you might also like: