This Lucky Party Punch is sweet and tangy for any event you have and has Lime Sherbet, Ginger Ale, and more and is so easy to make.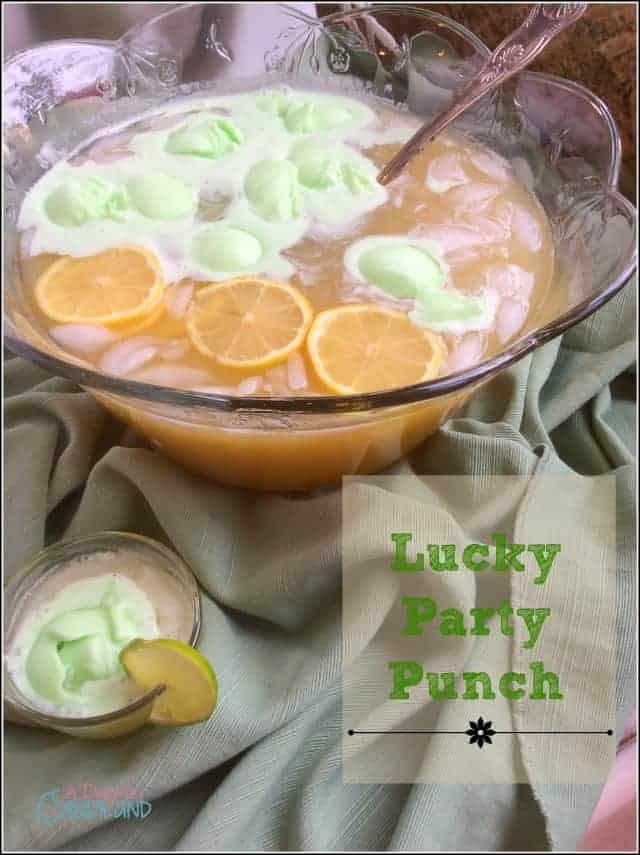 We like to drink punch around our house. At every holiday we set up a table with appetizers or desserts and include some tropical or ice cream punch. One of the ones we like to use on occasion is our Lucky Party Punch.
We don't really drink soda or anything with sugar in it. I usually just like to stick to my unsweetened Iced Tea, but there is something about this punch. Maybe it's because we only have it on special days or the fact that it has lime sherbet in it, or the pretty slices of lemon and lime.
Lucky Party Punch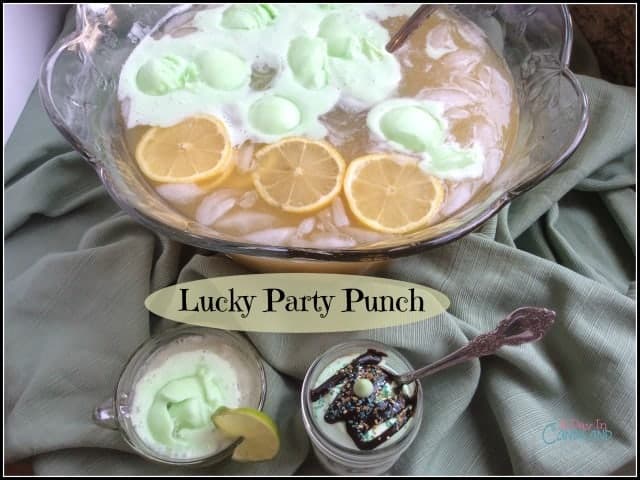 I remember growing up we always had punch in a party bowl with little crystal glasses. I always thought it was a really expensive display.
When I got married, I told my mom, I really want one of those punch bowls. I was surprised to find out it was not as pricy as I thought. My kids love to make the punch and scoop in the sherbet. When they see me get the bowl down they get pretty excited, they like to sit around the bowl and use the ladle. It's the one job my son really likes doing.
Lucky Party Punch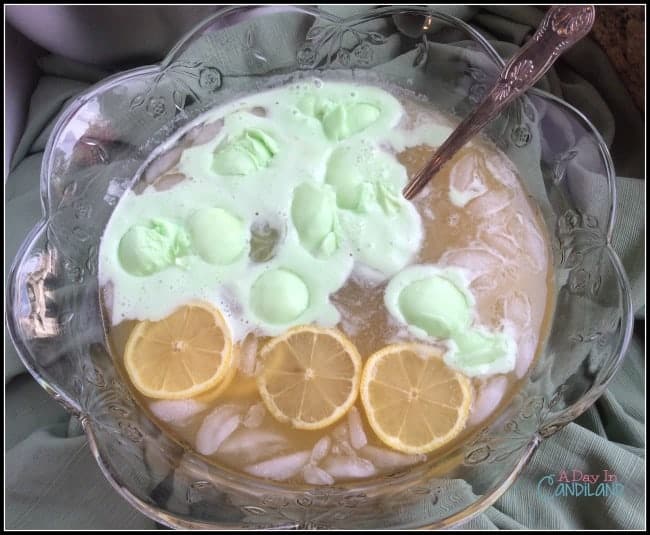 Enjoy this recipe for Lucky Party Punch and treat your family to a movie night and serve some fun snacks along with this great beverage.
And if you like this Punch you may also like these beverages or snacks.